A road winds through the rock formations of Nevada's Valley of Fire State Park.
A weathered fence among the desert brush at Nevada's Red Rock Canyon.
Halite salt crystals make up the landscape at Devil's Golf Course in California's Death Valley.
A sweeping panorama of the desert landscape of Nevada's Red Rock Canyon National Conservation Area. (Bonus: Click for a larger version!)
Some of the namesake rocks of Red Rock Canyon rise into the blue sky of the Nevada desert.
Clouds wrap around a rocky pinnacle in the Spring Mountains outside of Las Vegas.
A desert road leads its way into Nevada's Spring Mountains at Spring Mountain Ranch.
Desert brush surrounds a rocky, mountainous outcropping at Spring Mountain Ranch State Park, Nevada.
Deserted, crumbling ruins in the ghost town of Rhyolite, Nevada.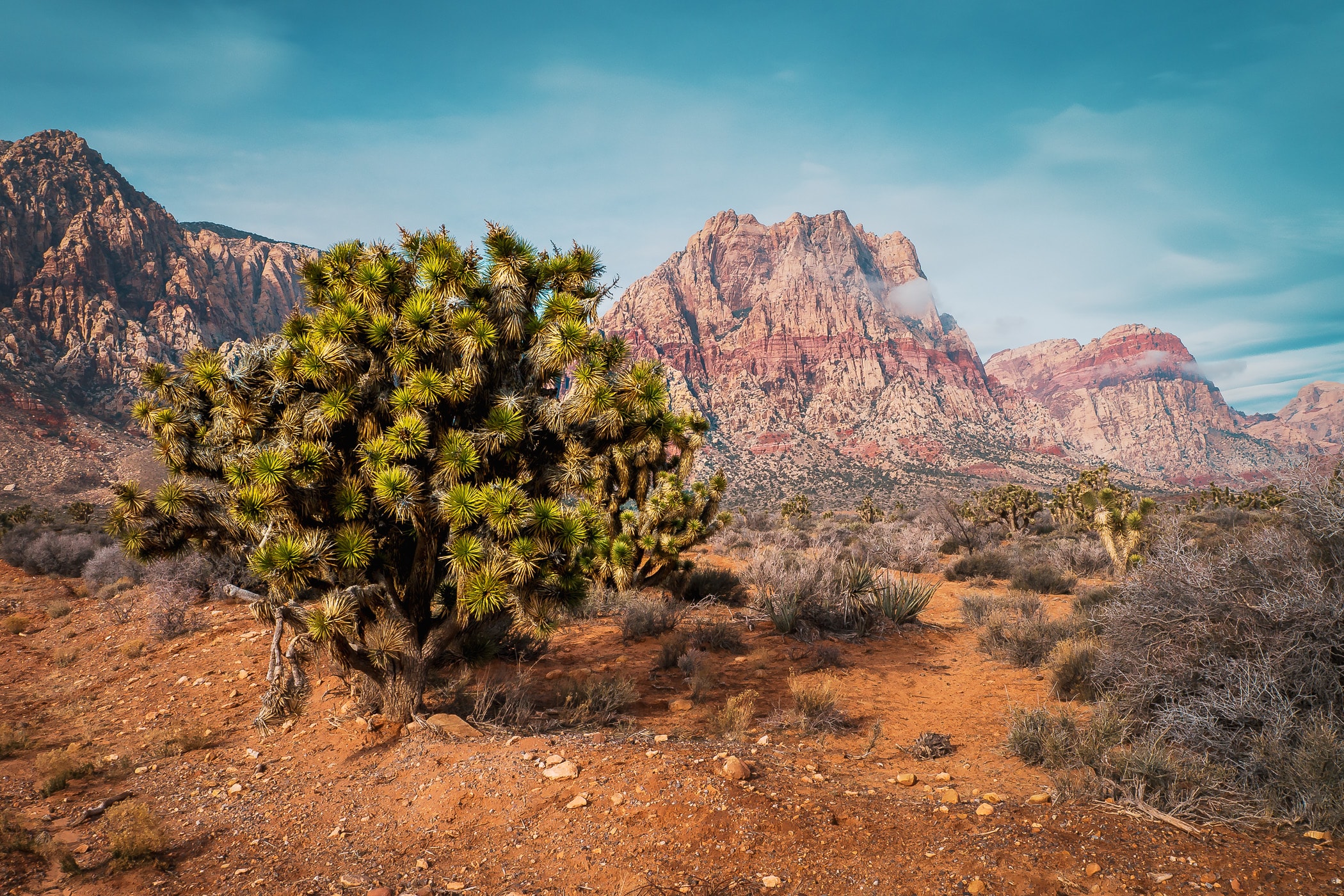 A joshua tree sits among the rocky spires at Nevada's Spring Mountain Ranch State Park.