Power lines carve through the desert scrub near Alpine, Texas.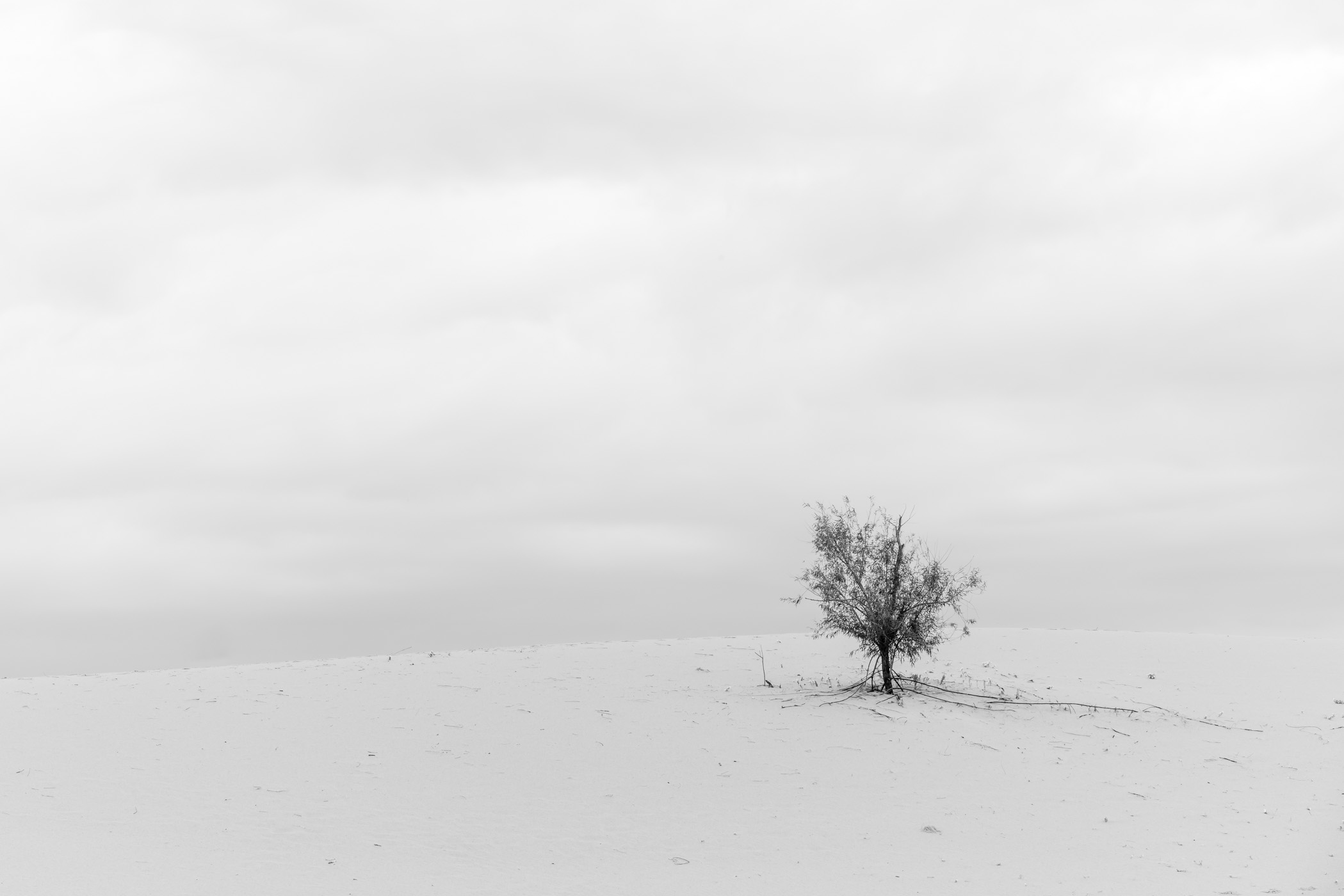 A solitary tree atop at sand dune at Texas' Monahans Sandhills State Park.
An aerial view of the arid New Mexico desert.
Love locks on a fence at the Prada Marfa art installation, Valentine, Texas.
A rocky landscape in the blue sky near Fort Davis, Texas.
Distant mountains border Utah's Bonneville Salt Flats.
A small canyon in La Luz, New Mexico, on the outskirts of Alamogordo.
The long-abandoned school building in the Nevada ghost town of Rhyolite.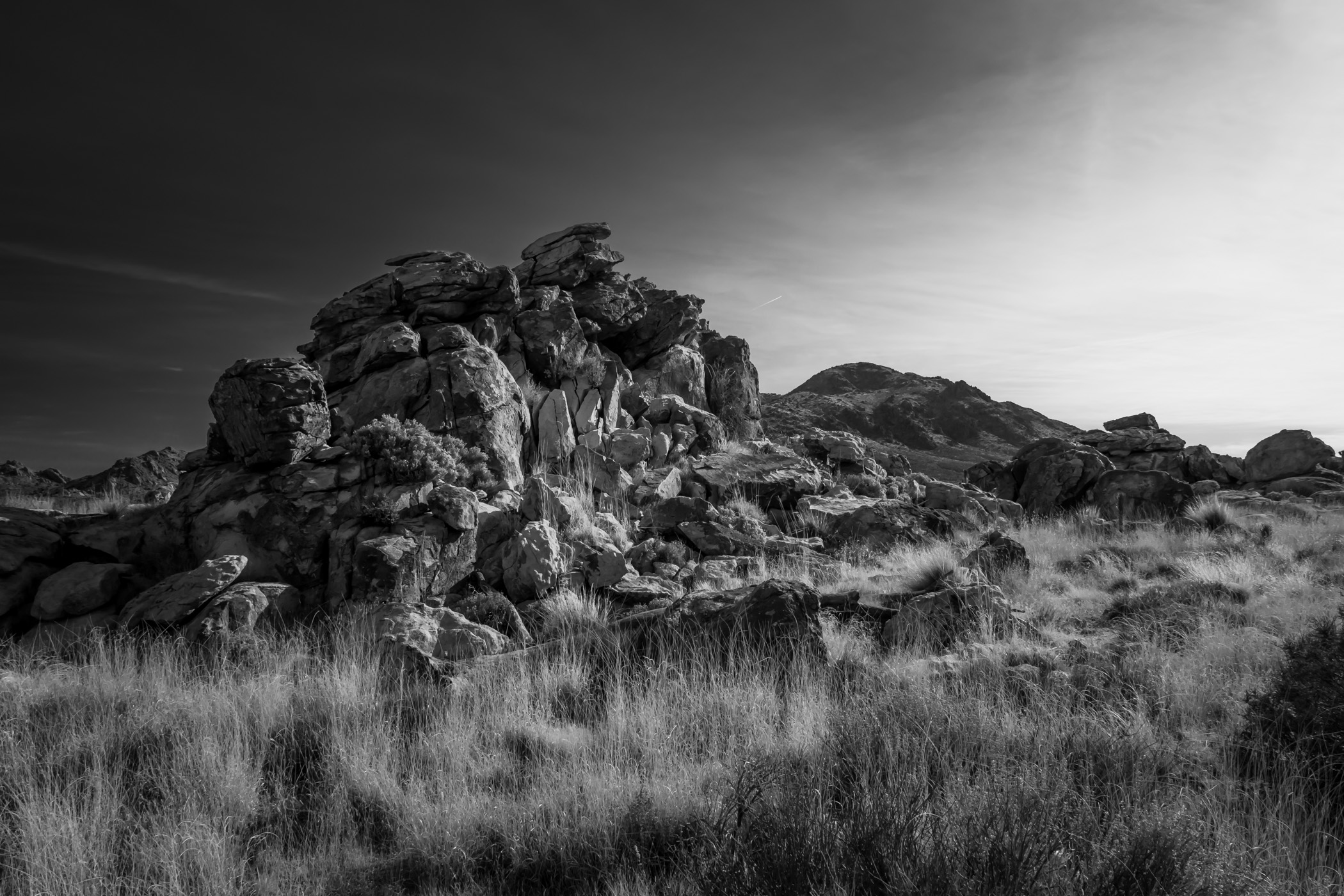 A rocky outcropping at California's Mojave National Preserve.
Grass grows tall amongst the dunes at Monahans Sandhills State Park, Texas.