Detail of the dam that impounds Lake Lavon, Texas.
A clock reminding that the west side of Hoover Dam along the Arizona/Nevada border is in the Pacific Time Zone rather than Mountain Time.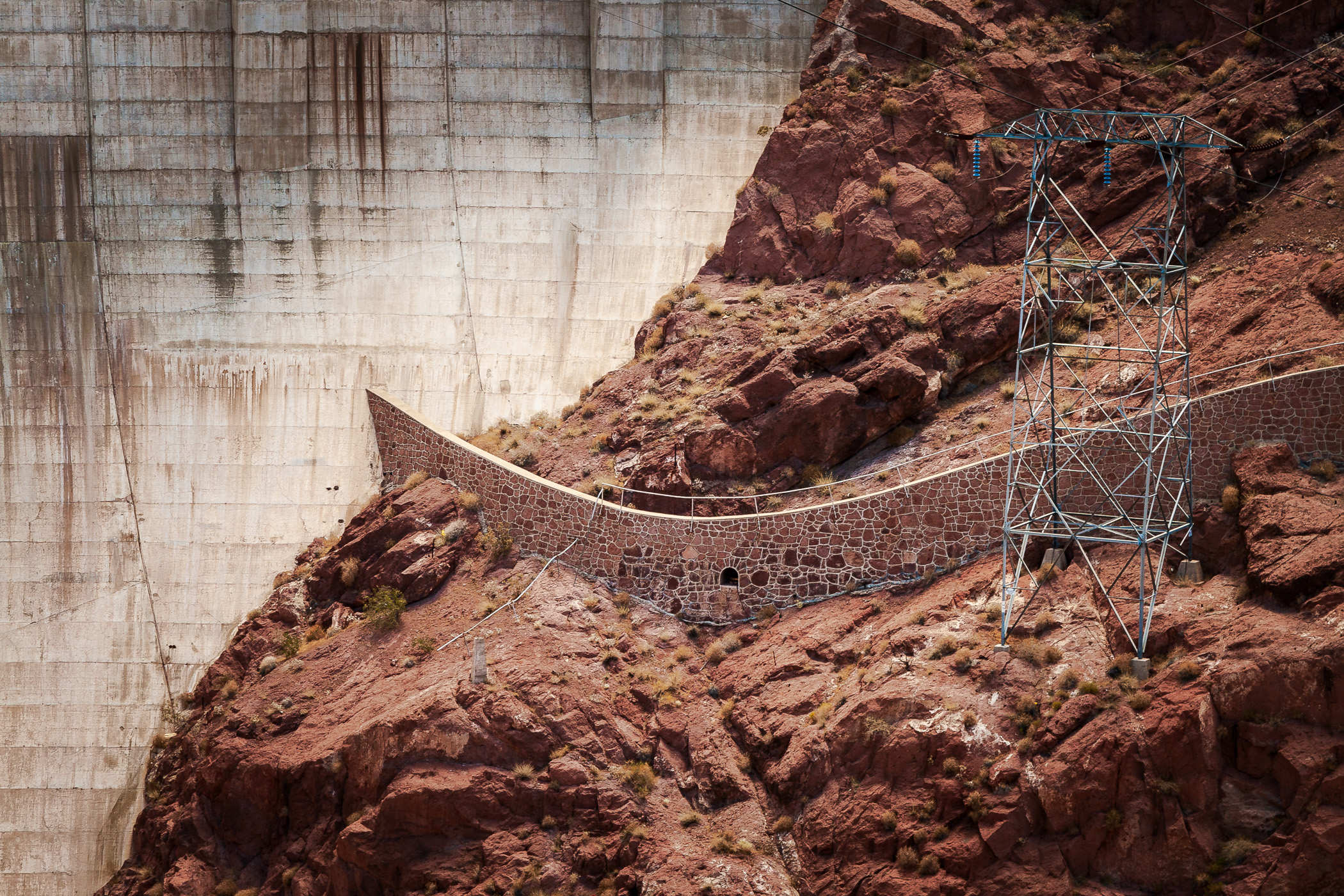 A rock retaining wall and electrical tower next to downstream face of Hoover Dam.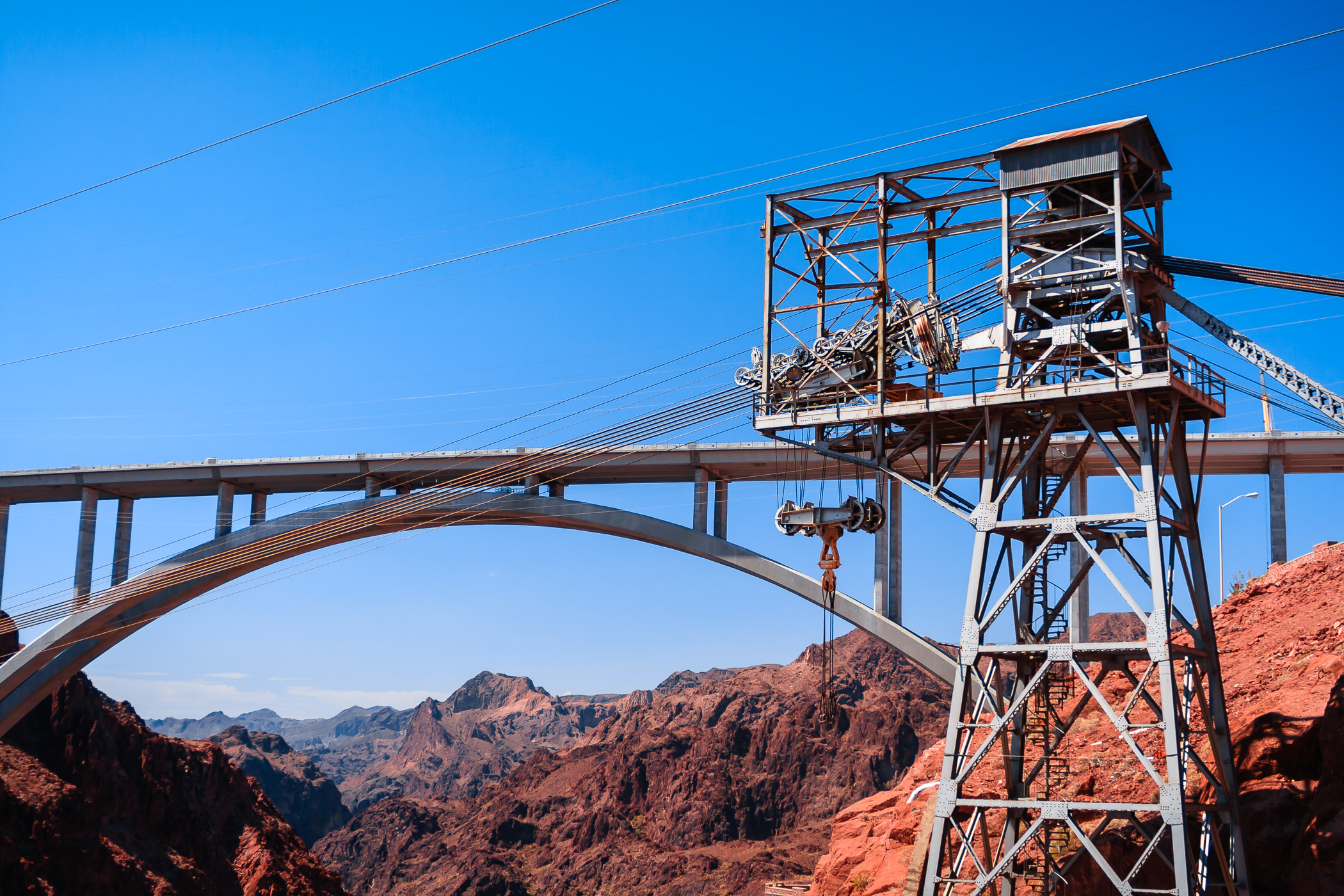 The almost-completed Pat Tillman Memorial Bridge over the Colorado River along the Nevada-Arizona border. This bridge lies just downstream from Hoover Dam and, since opening this fall, acts as a bypass for traffic that was originally directed across the dam.
Looking down the 221 meter (726 ft.) tall Hoover Dam on the Colorado River at the border of Nevada and Arizona.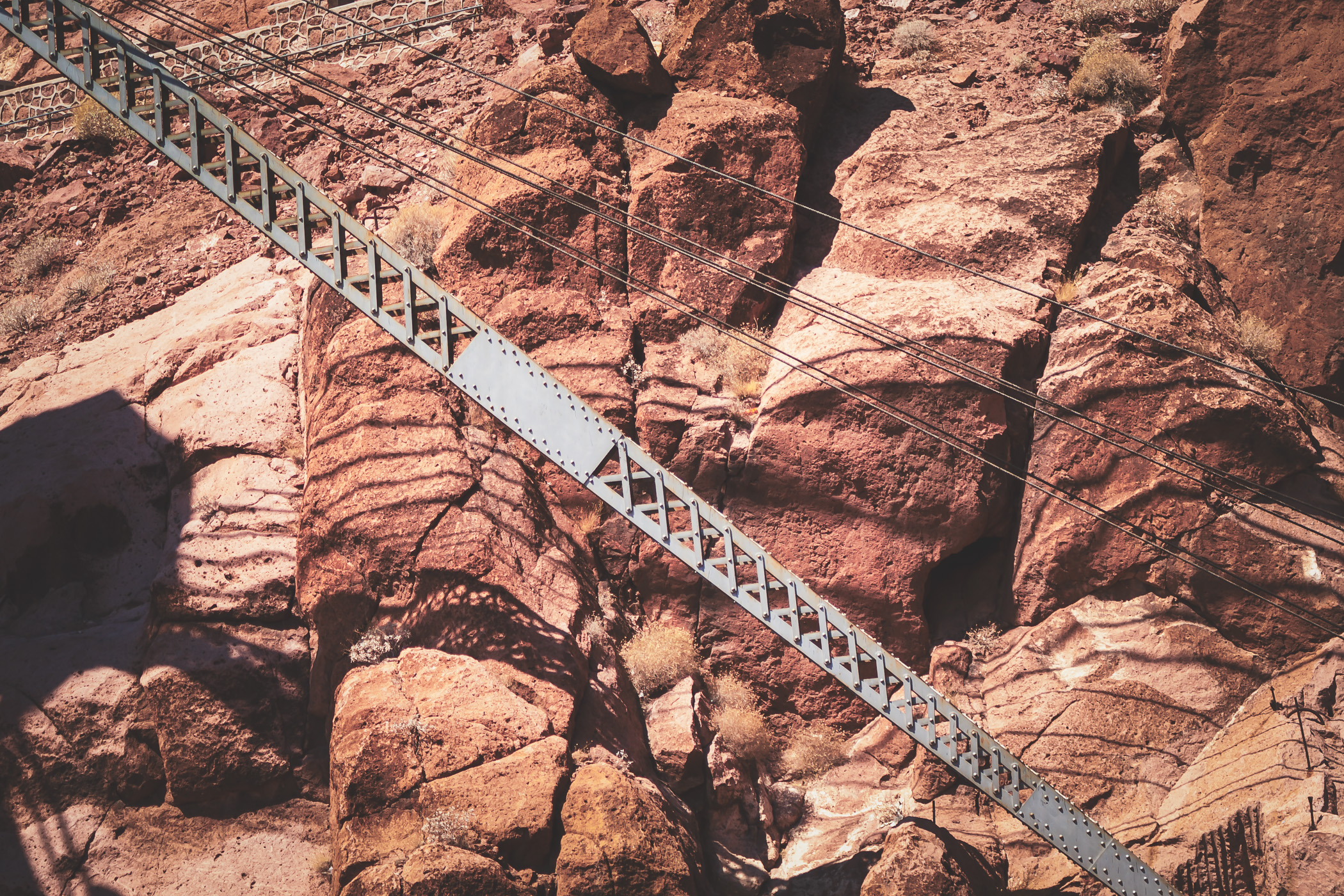 Detail of a crane at Hoover Dam, Nevada. This crane was one of the original cranes used during construction of the dam in the 1930s.
The two 395-feet-tall water intake towers rise out of the water on the Nevada side of Hoover Dam. Two nearly-identical towers are also on the Arizona side.
These power lines carry freshly-generated electricity away from Hoover Dam to distant destinations.
This metal grate prevents large objects from being swept into the storm drainage system of Uptown Dallas.
This dam, in Allen, Texas, was built in 1874 to provide water for the Houston and Texas Central Railroad to provide water for their steam engines.