Water crests a dam near the Roy B. Inks Bridge over the Llano River in Llano, Texas.
The Roy B. Inks Bridge crosses the Llano River in Llano, Texas.
The Llano River flows over a small dam in Llano, Texas.
Detail of the dam that impounds North Texas' Lake Lavon.
The expansive dam at Oklahoma's Broken Bow Lake near Beavers Bend State Park.
The Lake Mead side of Hoover Dam, showing the 395-foot-tall intake towers that supply the electricity-generating turbines inside the structure with water.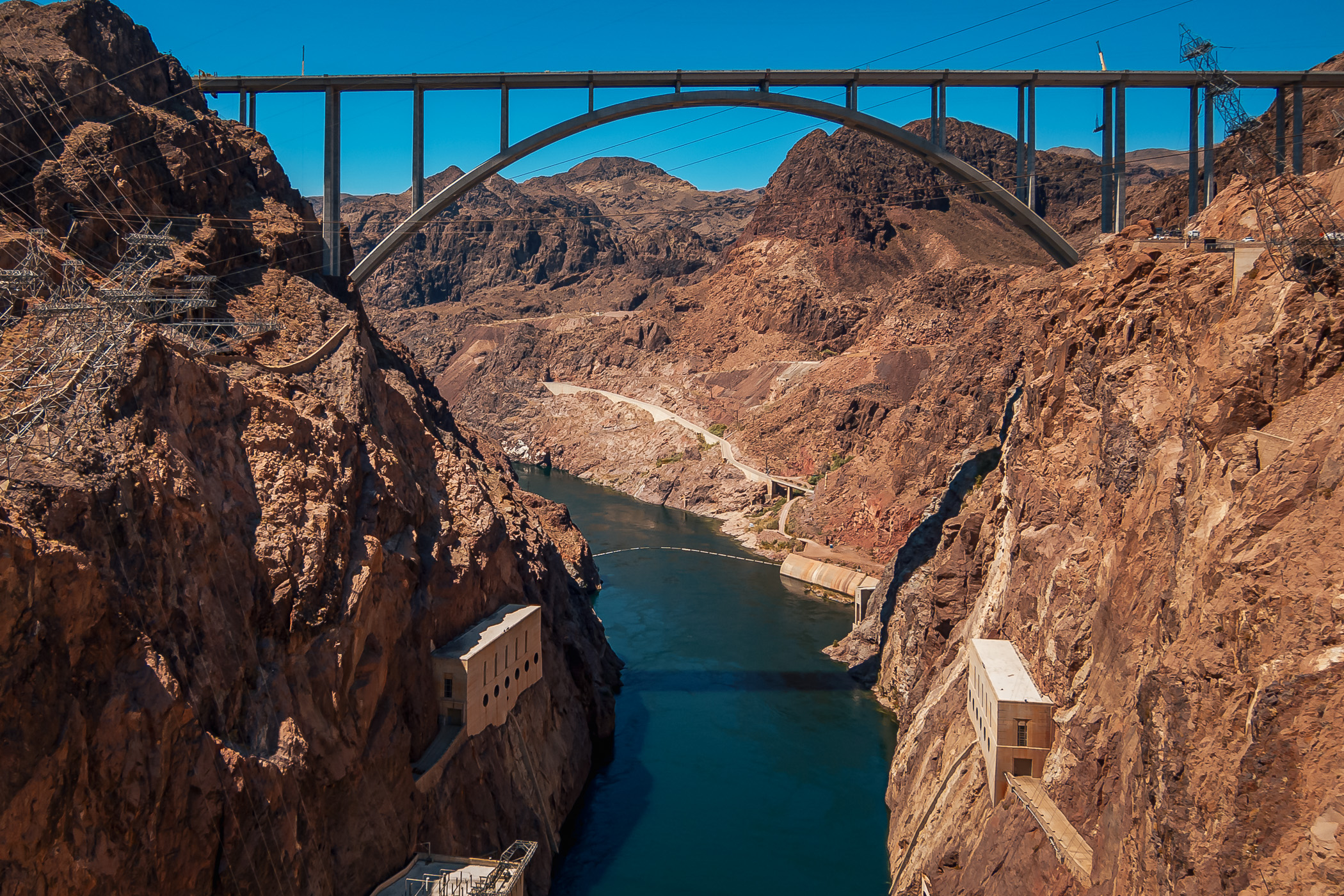 The Mike O'Callaghan–Pat Tillman Memorial Bridge, spanning the Colorado River and connecting Nevada and Arizona, as seen from top of Hoover Dam.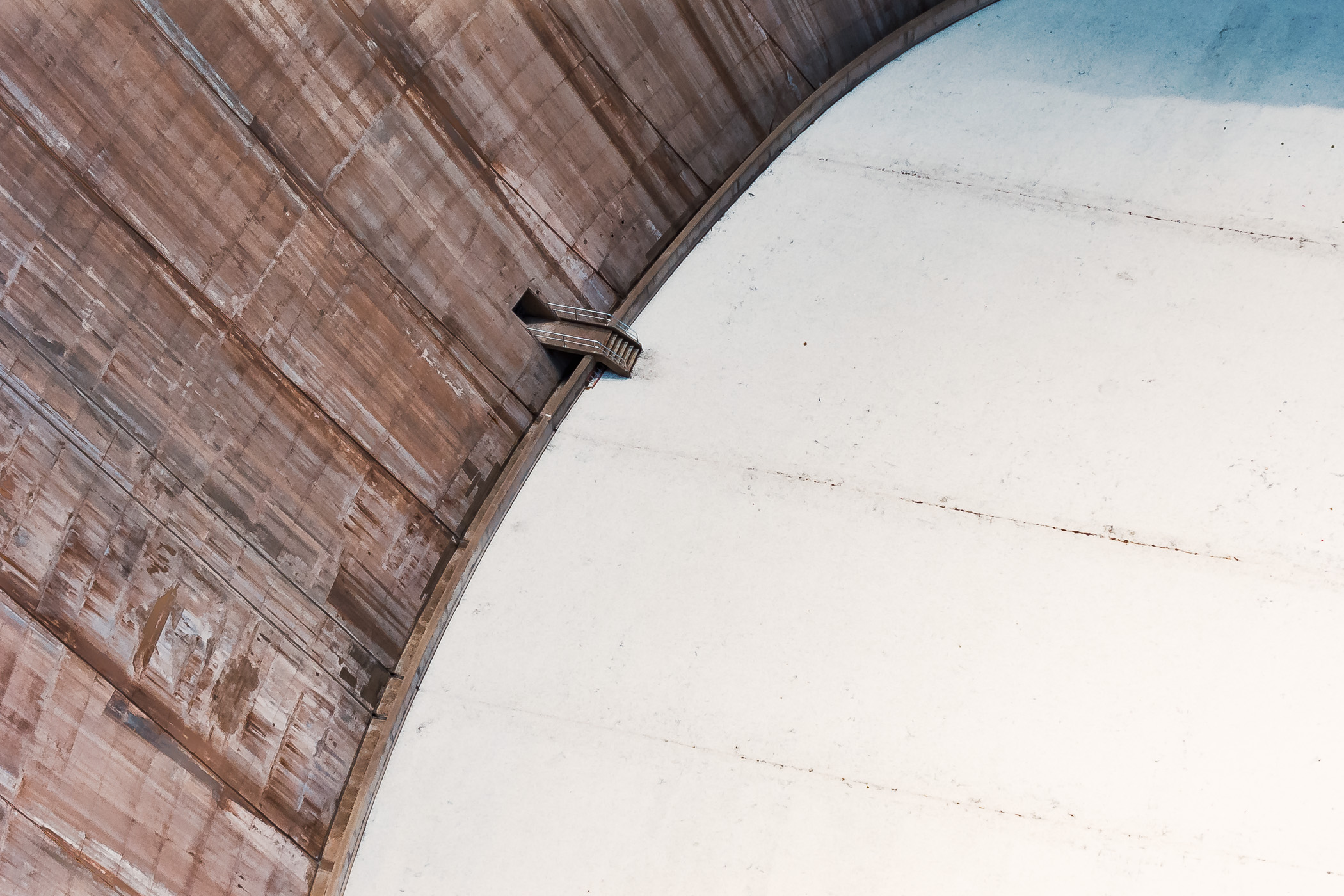 Stairs lead to a maintenance door at the base of Hoover Dam's 726-foot-tall face, on the Nevada-Arizona Border.
Overlooking Hoover Dam from the Nevada side of the Colorado River.
One of the two massive electrical generator rooms at Hoover Dam.