A parking garage's sign in Downtown Dallas.
Clouds reflect in the mirrored glass façade of the Hyatt Regency Dallas.
Abstract architectural detail of Dallas' Dee and Charles Wyly Theatre.
The 33-story Bleu Ciel residential tower stretches into the clear North Texas sky over Uptown Dallas.
Downtown Dallas' Bank of America Plaza rises into the North Texas cloudscape.
An American Flag is reflected in the windowed facade of Far North Dallas' The Addison office tower.
Architectural detail of a glass-enclosed escalator at Dallas' Perot Musuem of Nature & Science.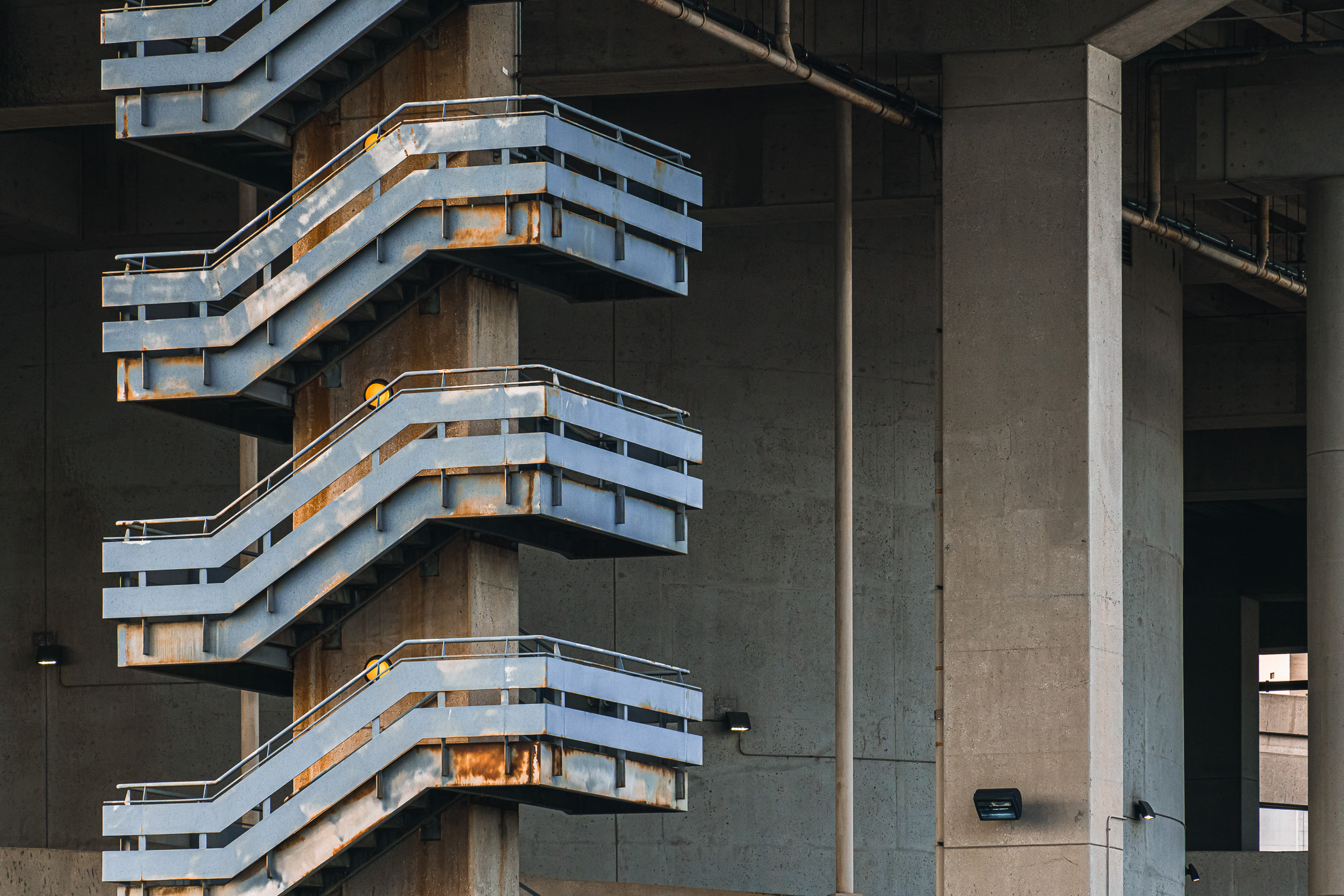 A abstract view of a staircase on the exterior of Downtown Dallas' Central Business District Vertiport.
Architectural detail of Dallas' Reunion Tower.
Shadows and light form abstract patterns at Dallas' NorthPark Center.