The bulk carrier Desert Symphony, docked at the Terminal Remota—the cargo terminal for the Port of Progreso, Mexico
Peppermint-striped cranes load and unload cargo containers at Freeport, Bahamas.
The evening sun illuminates five giant container cranes at the Port of Seattle.
A tower crane is reflected in the glass façade of a nearby office building in Uptown Dallas.
The cruise ship Carnival Magic is obscured by a crane on a nearby pier along the waterfront in George Town, Grand Cayman.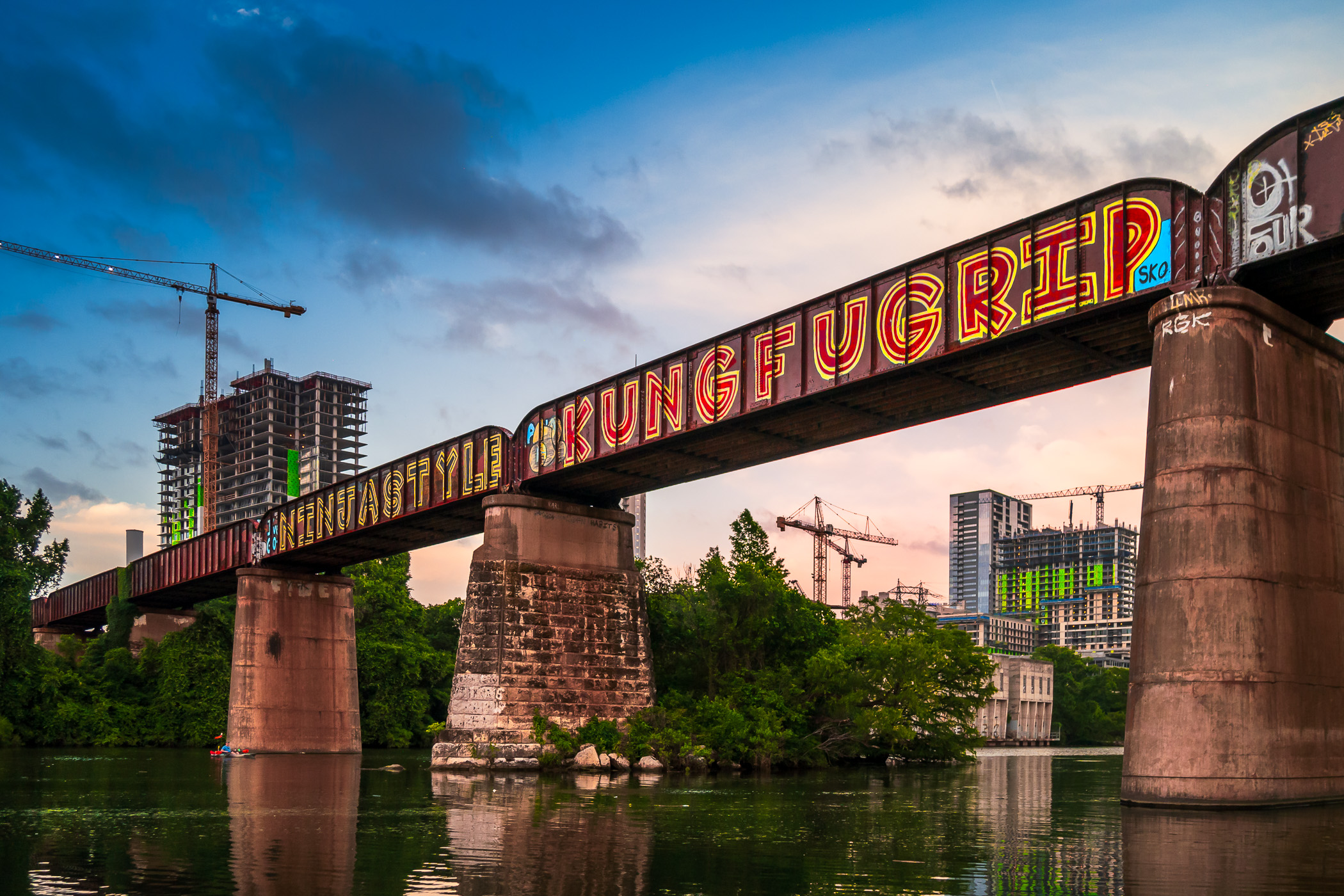 The Missouri-Pacific/Union Pacific Railroad Bridge—built in 1902—spans Lady Bird Lake on the south side of Downtown Austin, Texas.
The first arch of Dallas' Margaret McDermott Bridge rises over the structure's construction site on the banks of the Trinity River.
A nearby crane is overshadowed by the towering BG Group Place in Downtown Houston, Texas.
The bulk carrier Pan Viva, docked at the Port of Galveston, Texas.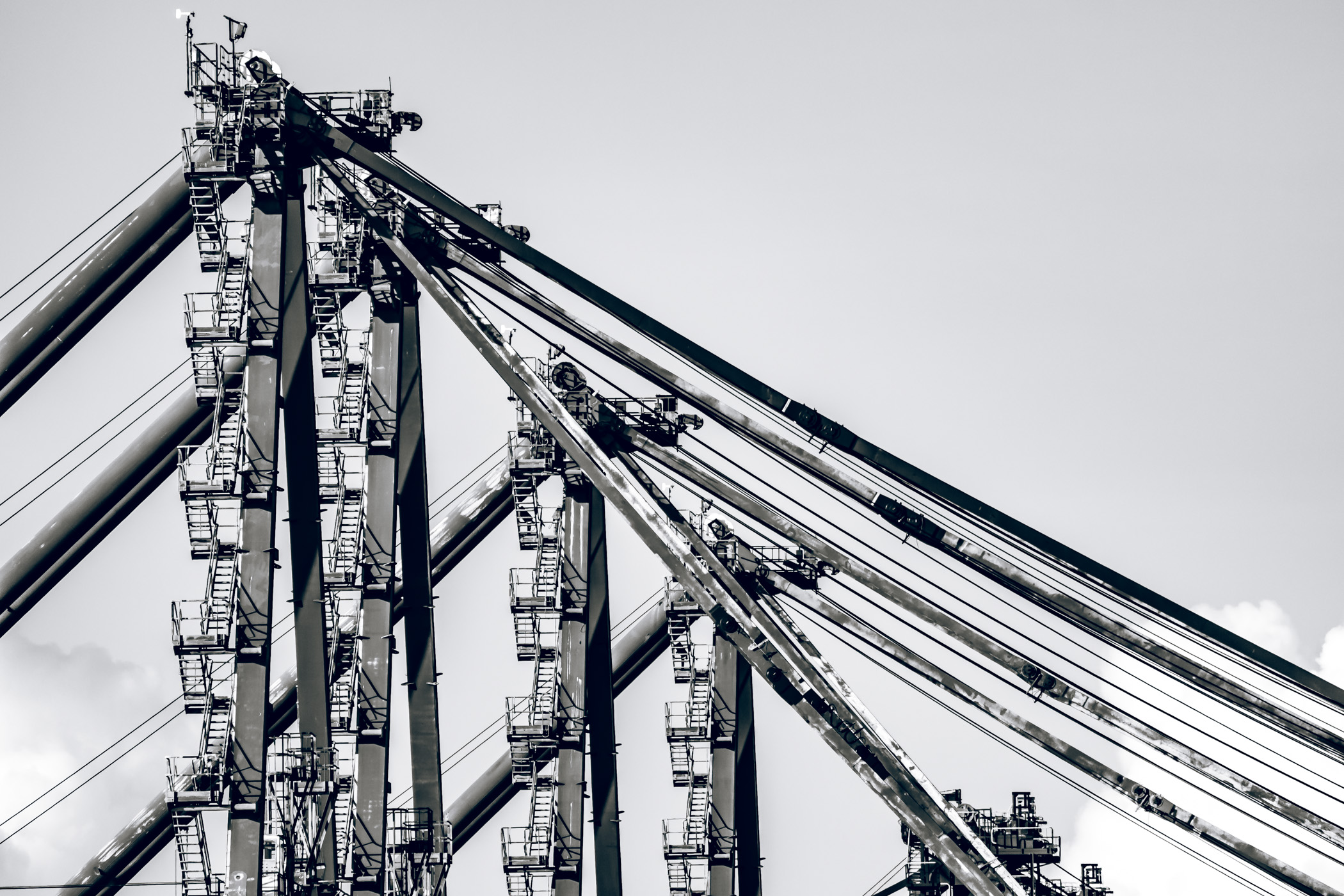 Detail of massive cranes for loading and unloading cargo containers aboard ships at Freeport, Bahamas.