A lone telescopic boom lift in downtown Fort Worth, Texas.
The Winspear Opera House, under construction in the Dallas Arts District
Construction in the Cedars area of Dallas.
A crane manipulates materials in front of the Sheraton Hotel in Downtown Dallas.
A tower crane in the sky over Downtown Dallas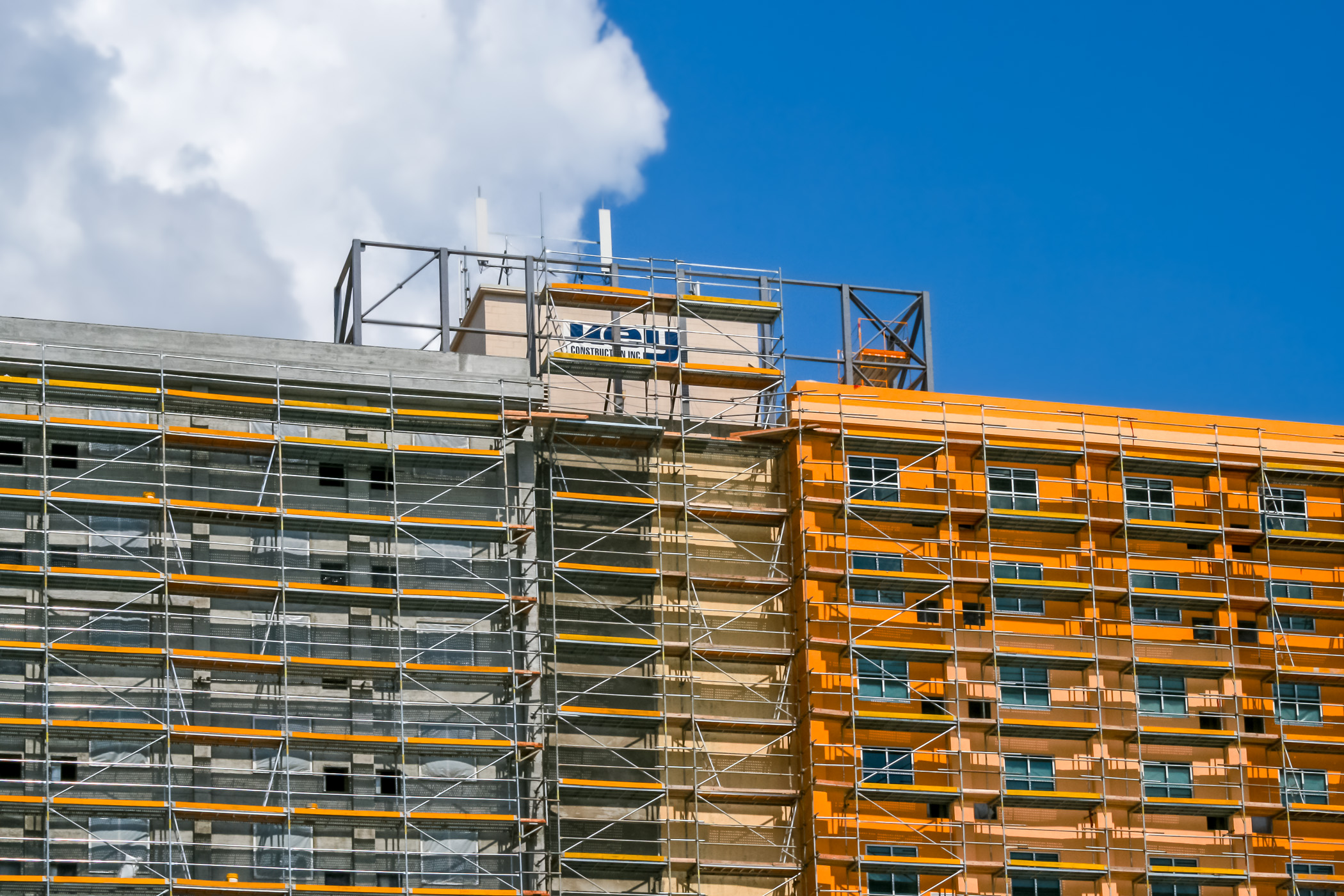 Scaffolds on a new building being constructed near Downtown Fort Worth, Texas.