A cell tower in the blue sky over the outskirts of McKinney, Texas.
A broadcast tower at WFAA glows in Dallas' night sky near Bank of America Plaza.
A cell tower silhouetted against the early-morning sky near McKinney, Texas.
A nearby broadcast tower is reflected in the glass exterior of San Antonio's Tobin Center for the Performing Arts.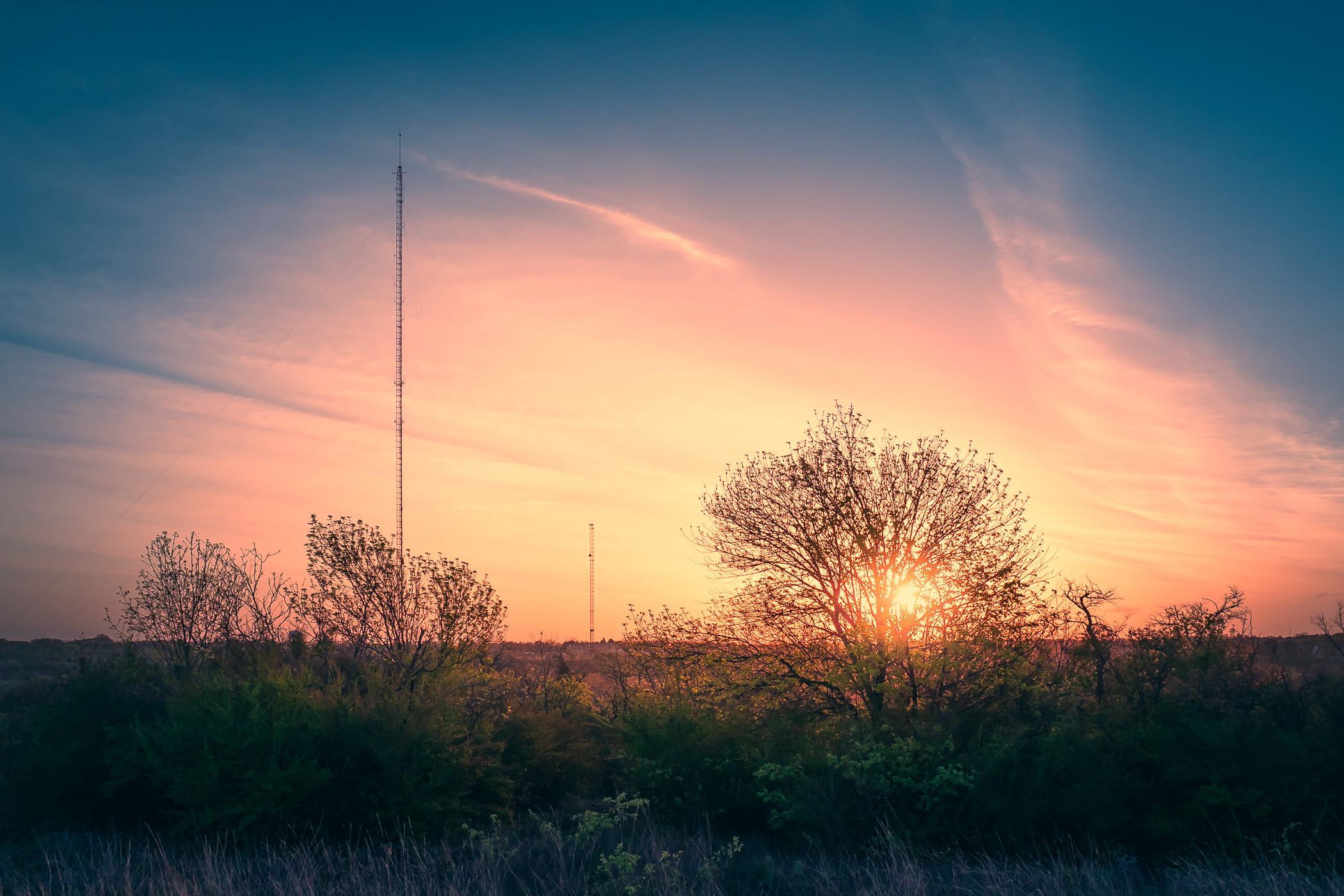 Broadcast towers rise into the sky as the sun rises over Fort Worth, Texas' Tandy Hills Natural Area.
An AT&T communications tower rises into the North Texas sky east of Downtown Dallas.
Cell towers rise over the lush tropical landscape of the island of Roatan, Honduras.
A shipboard telephone box mounted on a railing aboard the cruise ship Carnival Magic.