The stump of a Coast Redwood tree, spotted along the Avenue of the Giants, Humboldt Redwoods State Park, California.
An elephant at Hugo, Oklahoma's Endangered Ark Foundation, a retirement center for former circus elephants.
The sun sets on the mountainous landscape along the Talimena National Scenic Byway near Mena, Arkansas.
This abstract view of the modern architecture of Downtown Dallas' Hyatt Regency resembles the tops of glass mountains.
Power lines carve through the desert scrub near Alpine, Texas.
Reeds on the shore of the lake at East Texas' Tyler State Park.
Detail of architect Frank Gehry's Museum of Pop Culture, Seattle, Washington.
Morning on North Texas' Lake Lavon.
The iconic Golden Gate Bridge cuts across the entrance to San Francisco Bay.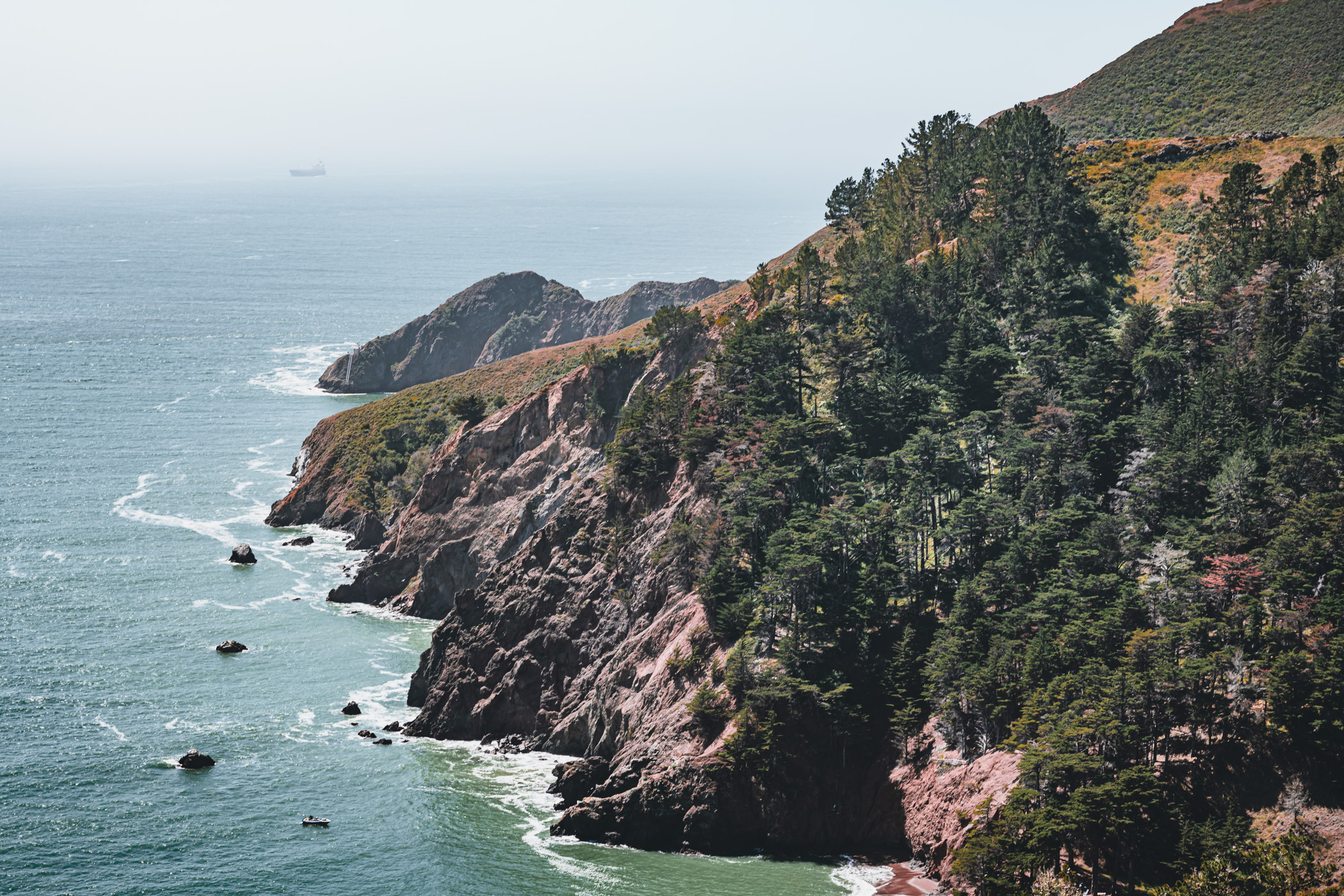 The rugged landscape of Kirby Cove along the Marin Headlands coast, California.