A themed tour boat plies Lydia Ann Channel, Port Aransas, Texas.
The first light of morning on Alaska's Tracy Arm Fjord.
The first light of day at North Texas' Lake Lavon.
Abstract detail of the curved concrete structure of Fort Worth's West 7th Street Bridge.
The former Pier 1 Imports Building—soon to be the new Fort Worth City Hall—rises into the North Texas sky.
A lodgepole pine tree grows on a mountainside in Colorado's Rocky Mountain National Park.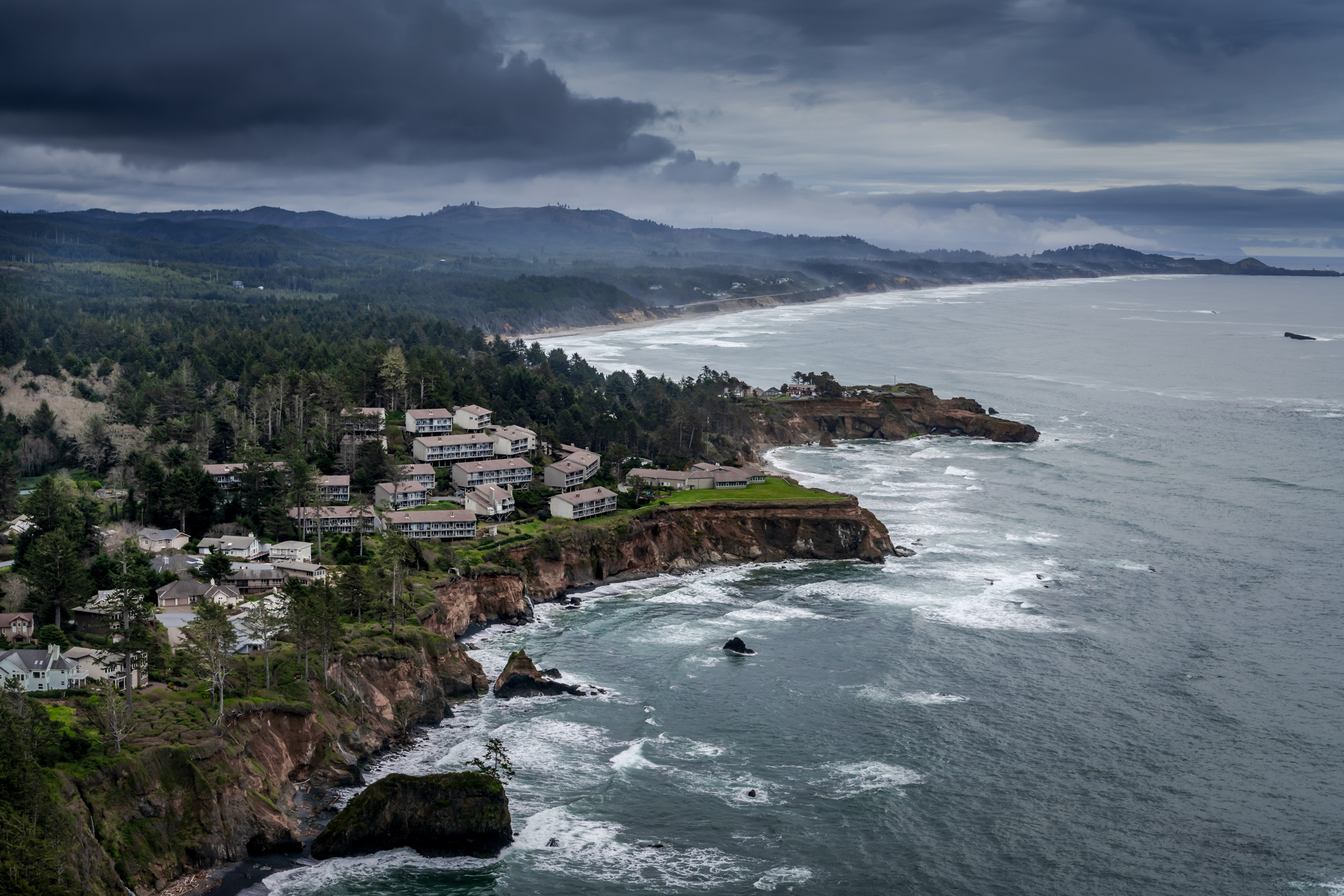 The Inn at Otter Crest as seen from the nearby Otter Crest State Scenic Viewpoint in Otter Rock, Oregon.
The aircraft carrier USS Lexington—now a museum ship—moored at North Beach, Corpus Christi, Texas.
A piece of heavy construction equipment shows off its ripper blades at a construction site near Celina, Texas.
An American Flag is reflected in the windowed facade of Far North Dallas' The Addison office tower.