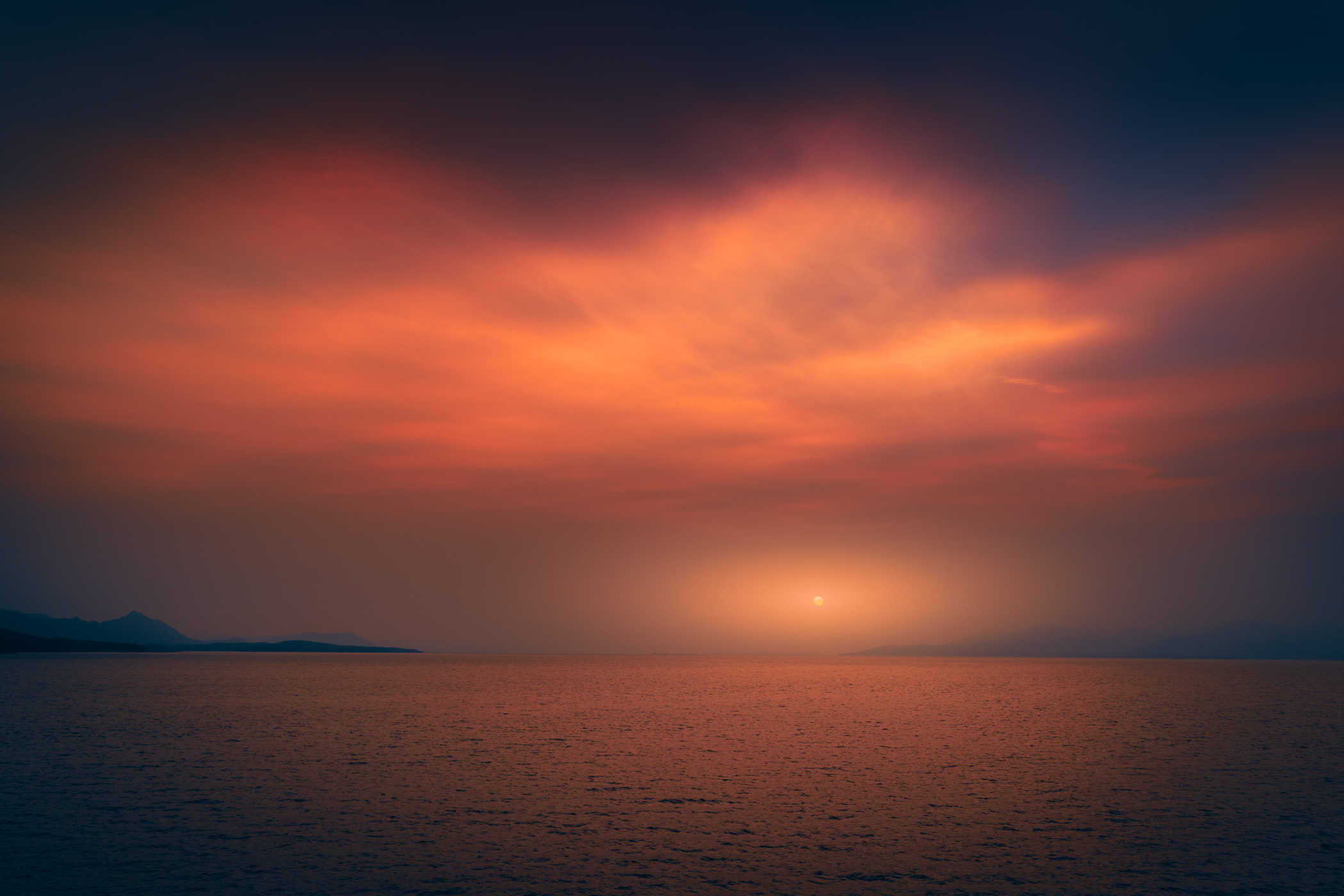 The sun sets on Stephens Passage, south of Juneau, Alaska.
The Hot Springs Mountain Tower rises over the forested landscape of Arkansas' Hot Springs National Park.
Disused diesel locomotives of the BNSF Railroad in a storage yard in Galveston, Texas.
Detail of a statue of a horse at Caesars Palace, Las Vegas.
The first light of day on the Dallas Arts District's HALLArts Residences.
The sun set on the Salish Sea just south of Victoria, British Columbia.
Insect-eaten leaves spotted on a tree in McKinney, Texas.
Detail of a fountain in Dallas, Texas' Fair Park.