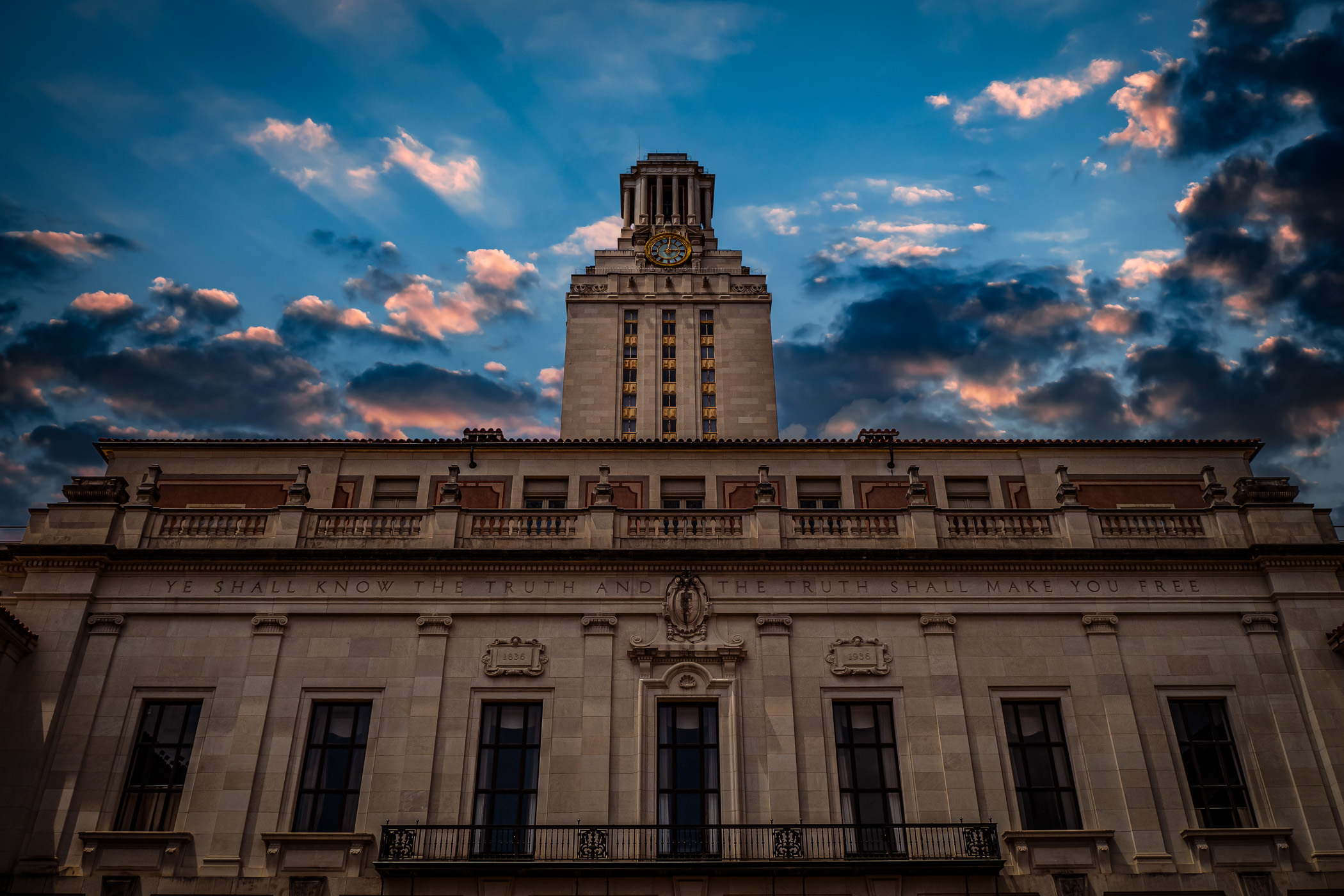 The Main Building (UT Tower) at the University of Texas reaches into the evening sky over Austin.
Plants sprout from the San Saba River near Brady, Texas.
The sun sets over McKinney, Texas' Erwin Park.
The 36-foot-tall sculpture "Tri-Nimbus Crystallis" by artists Hillard M. Stone and John Kebrle reaches towards the sky adjacent to Rudder Tower on the campus of Texas A&M University.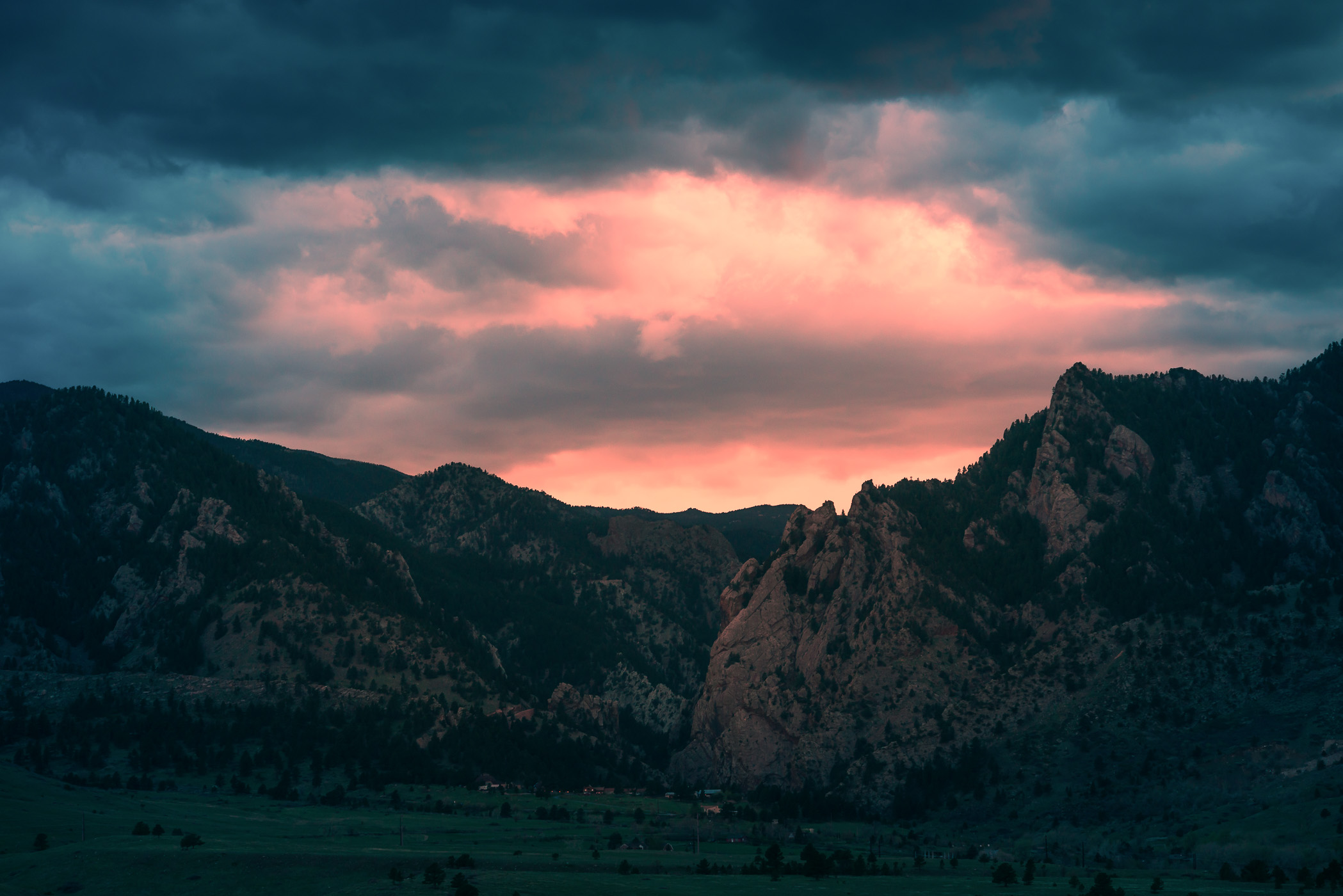 The sun sets on the far side of the Rocky Mountains near Boulder, Colorado.
The rocky shore of Cozumel, Mexico's El Mirador.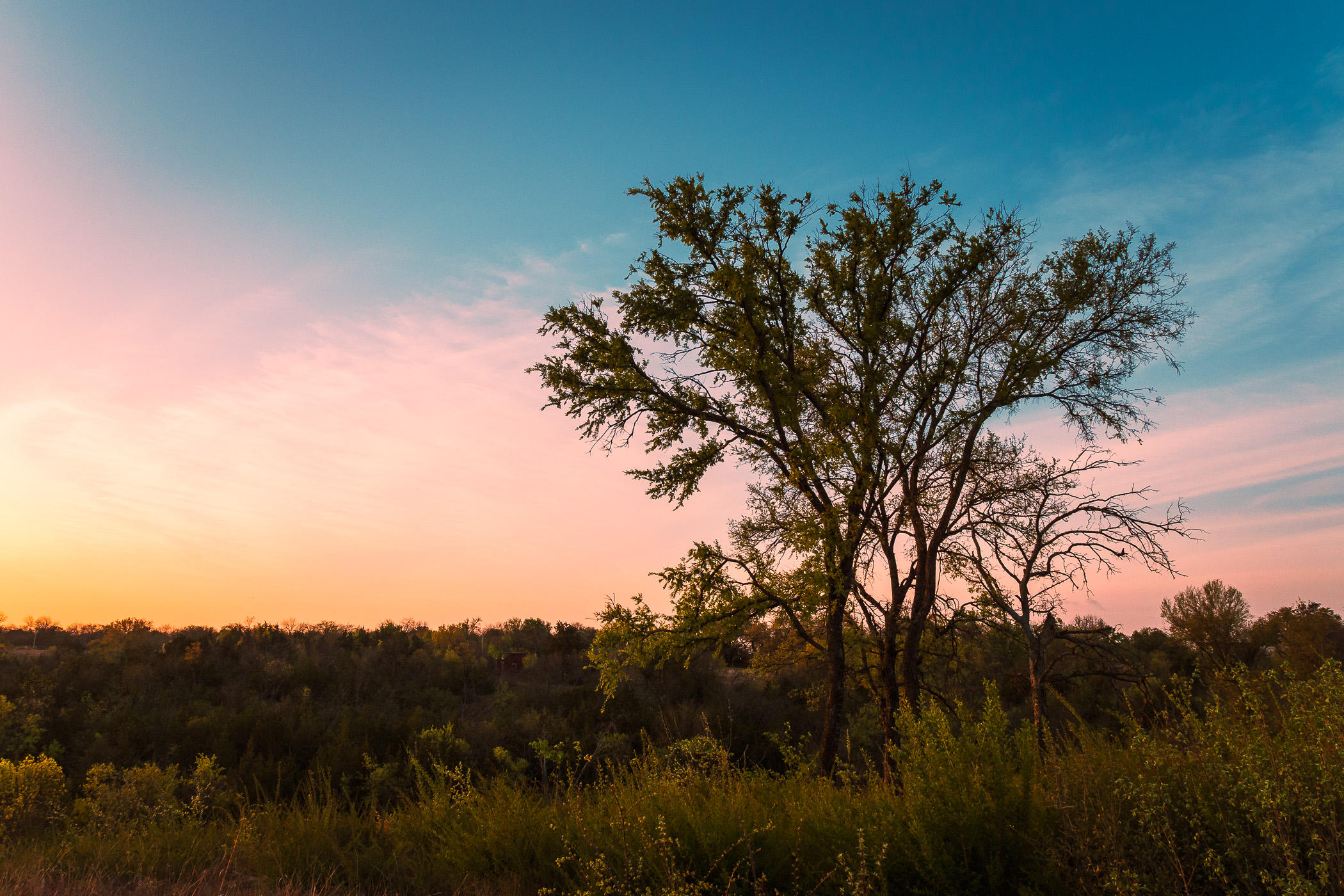 The first light of morning at Tandy Hills Natural Area, Fort Worth, Texas.
The ersatz Doge's Palace facade at the Venetian, Las Vegas.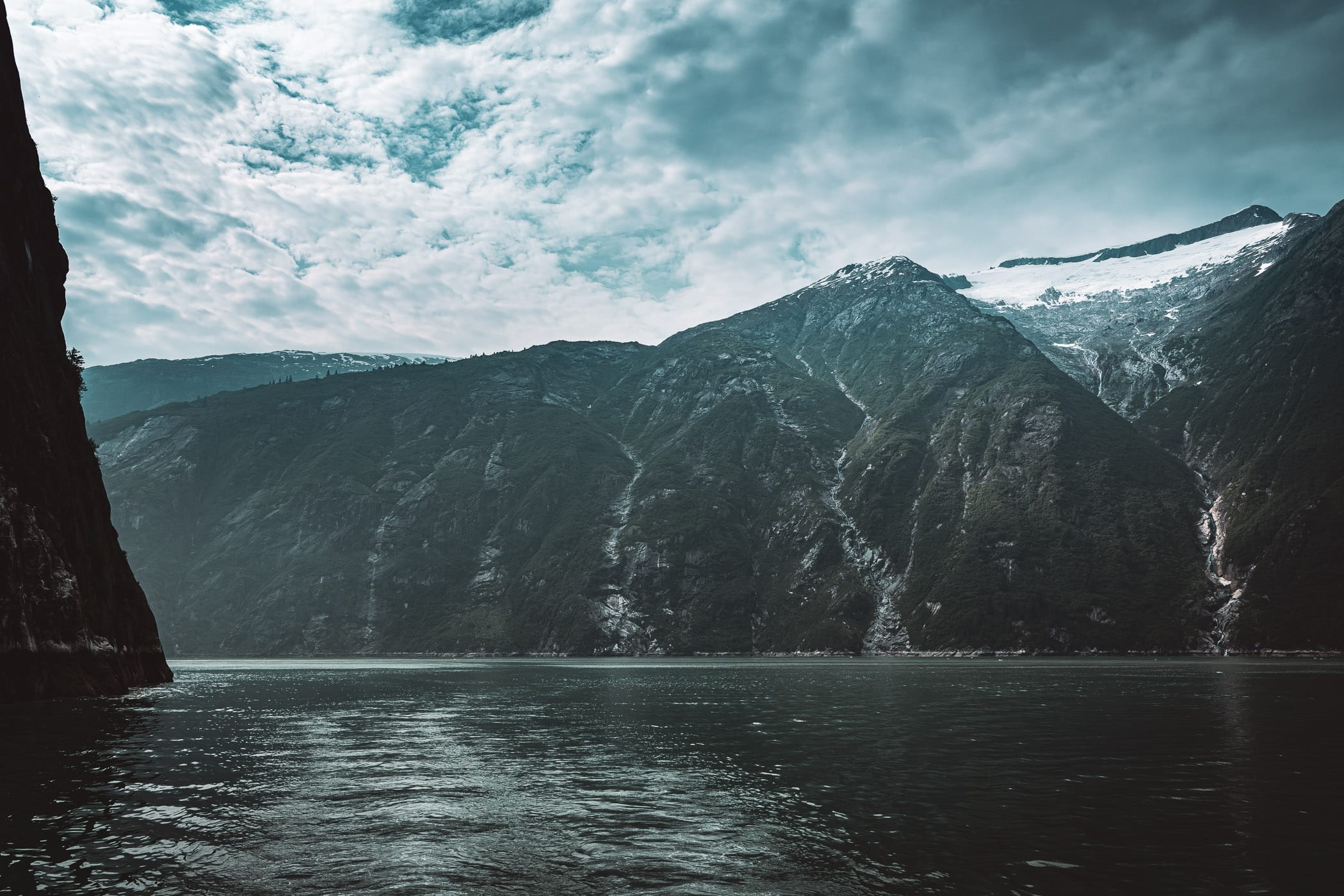 Mountains along the shore of Alaska's Tracy Arm Fjord.