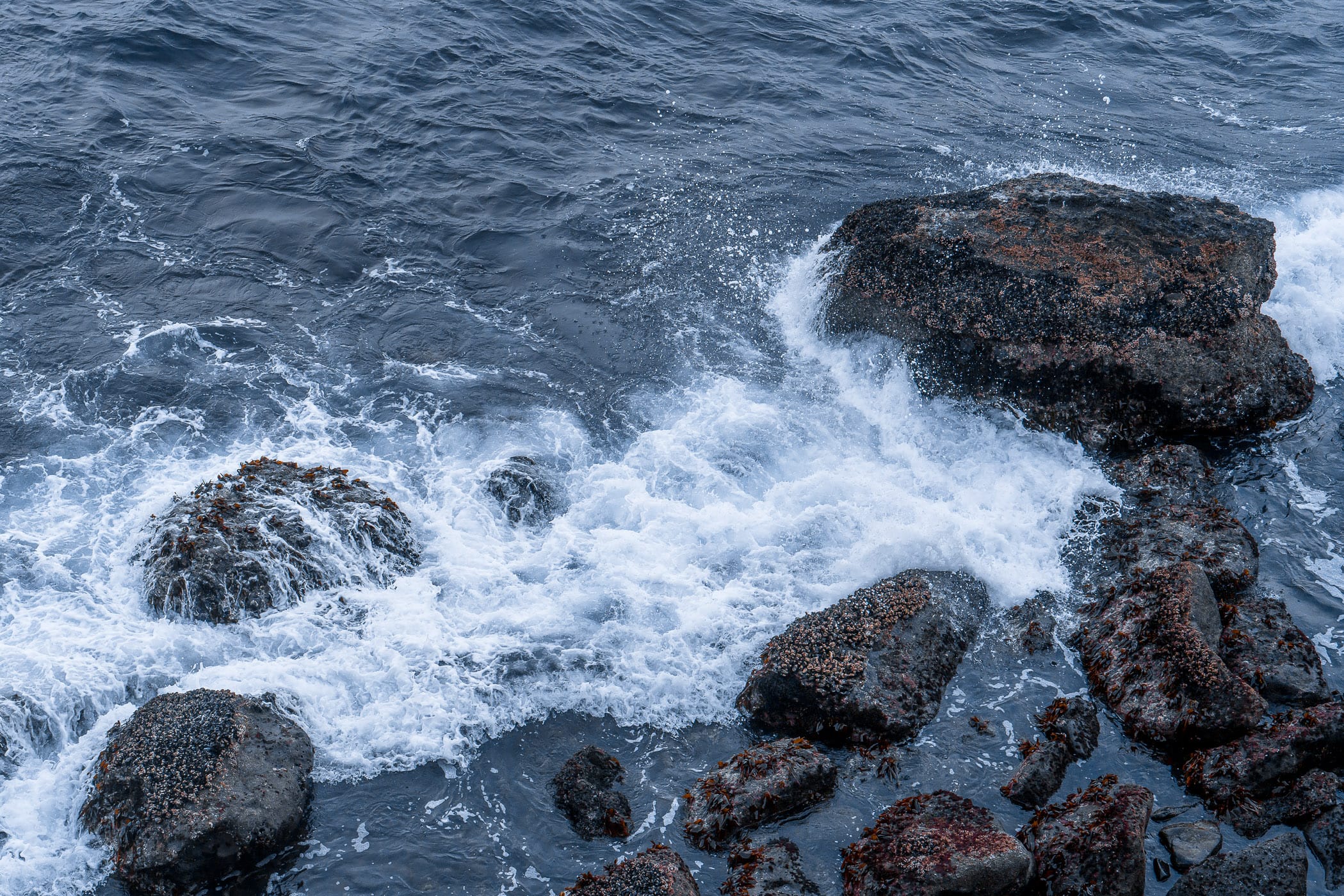 Waves wash over rocks at Boiler Bay near Depoe Bay, Oregon.
The Vaillancourt Fountain—also known as "Quebec libre!"—is overshadowed by San Francisco's Embarcadero Center.
Waves crash onto rocks at Playa Chumul, Cozumel, Mexico.

The bright red and yellow "Warbonnet" livery of a Santa Fe Railroad F7 diesel-electric locomotive on display at the Galveston Railroad Museum, Texas.
The desolate, endless expanse of sand dunes at New Mexico's White Sands National Park.
A skybridge connects the main building of the Sterling C. Evans Library to the adjacent Evans Library Annex on the campus of Texas A&M University, College Station.
Sea stacks emerge from the Pacific Ocean surf at Ariya's Beach, Gold Beach, Oregon.
The first light of day on the Galveston, Texas, Seawall.
The long-abandoned T&P Warehouse, south of Downtown Fort Worth, reaches into the blue North Texas sky.