Storm clouds rolling into Collin County, as seen from the Eastside Village parking garage in Downtown Plano, Texas.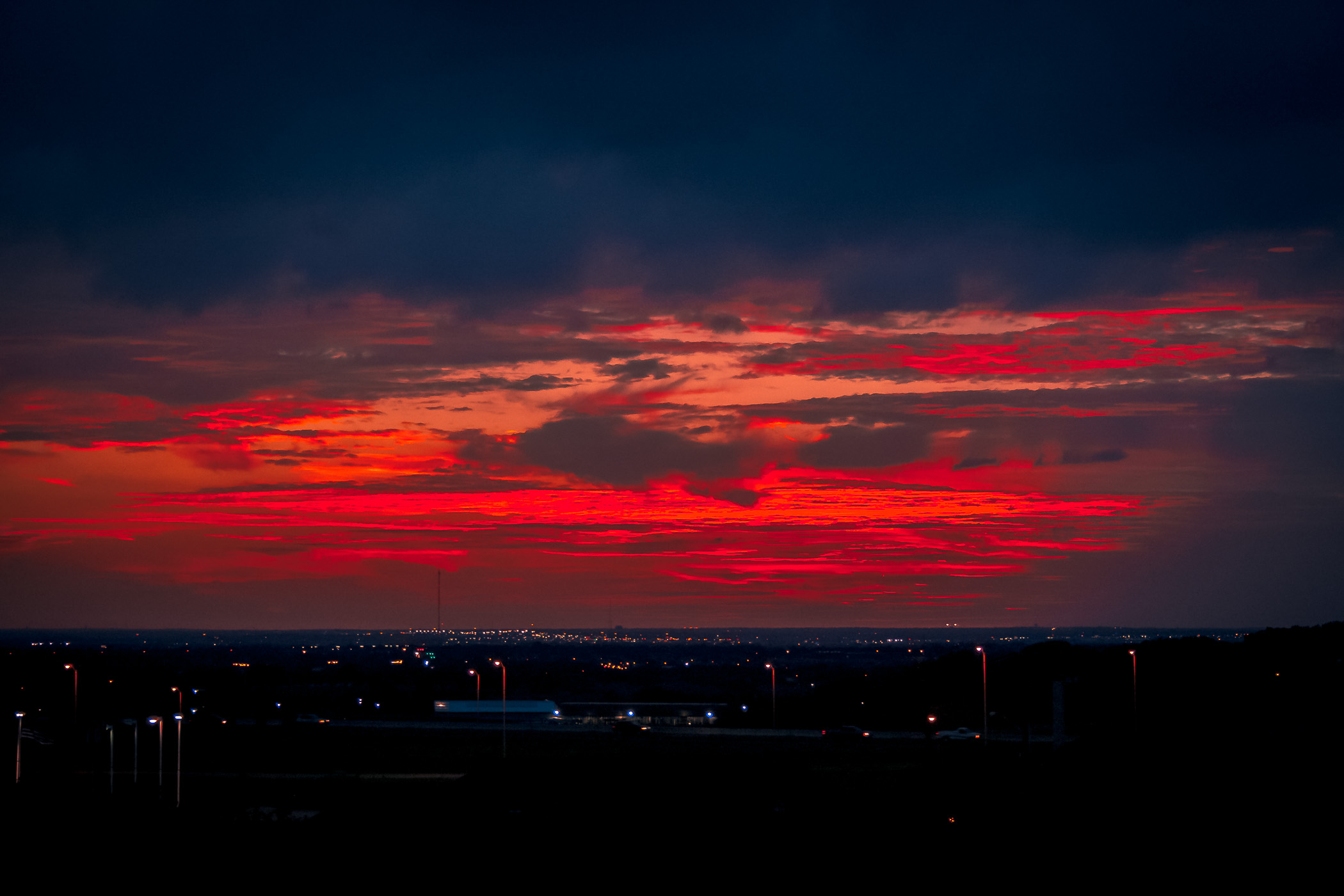 The sun setting over Dallas County, Texas.
A tower crane in the sky over Downtown Dallas
Skyscrapers in Downtown Dallas.
Storm clouds form over a historic brick building in Downtown Hico, Texas.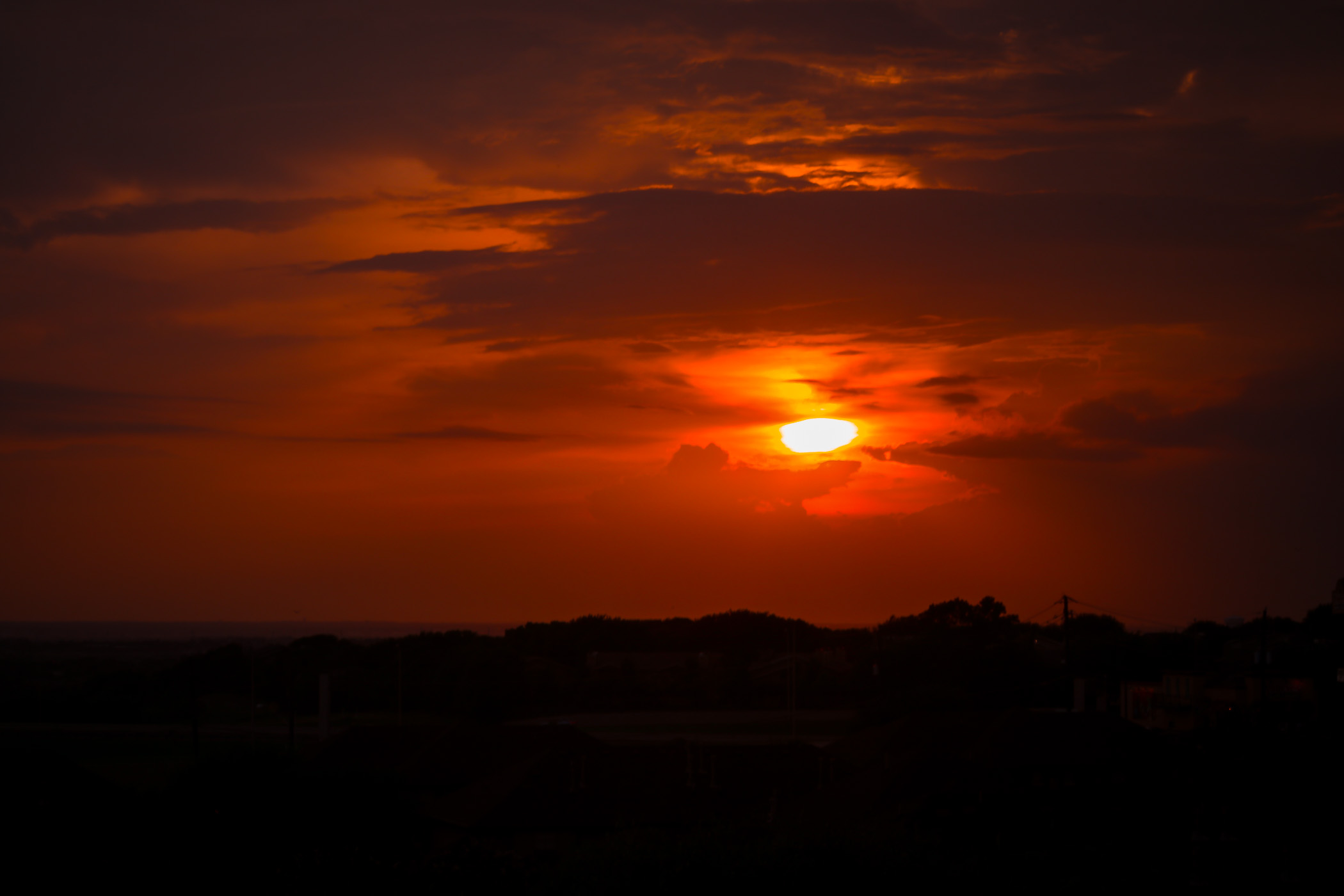 The sun begins to set on Denton County, Texas.
Clouds reflected in the windows of an office building in Frisco, Texas.