A statue atop a grave at a Galveston, Texas, cemetery appears to watch the sky.
Tree branches reach over the lake at Texas' Fort Parker State Park on a cloudy, dreary day.
Pine trees grow tall at Texas' Tyler State Park.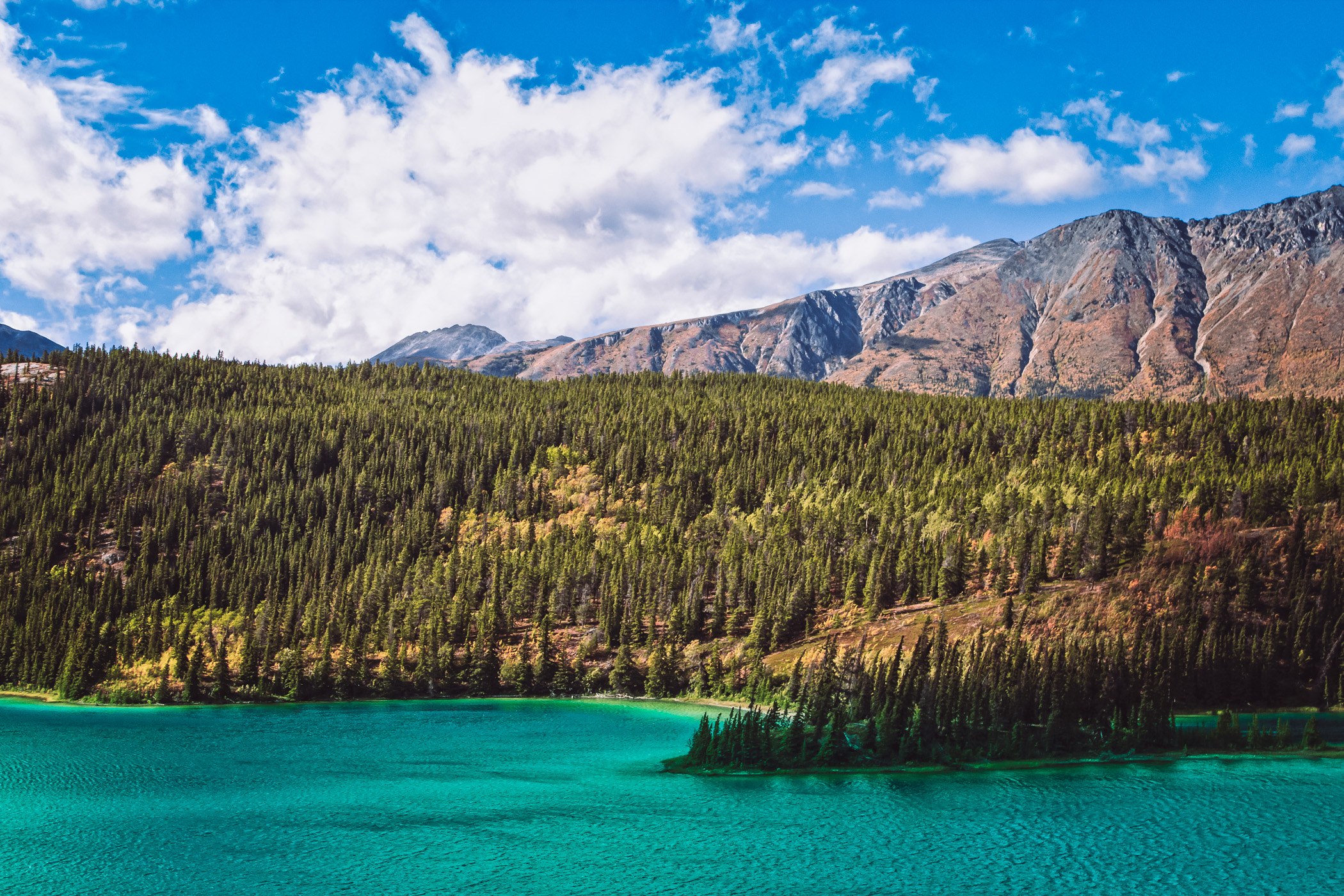 The deep blue-green waters of Emerald Lake, nestled in the mountains just north of Carcross, Yukon Territory, Canada.
Architectural detail of Mérida, Mexico's Palacio Cantón, now the Museo Regional de Antropología de Yucatán.
The sun sets on the Yucatán Channel off the southwest coast of Cuba.
A road curves around a mountaintop overlooking Hot Springs, Arkansas.
Architectural detail of Frank Gehry's Museum of Pop Culture, Seattle.
The colorful rocks of a dry riverbed at Devil's Den State Park, Arkansas.