Trees grow in the forested mountains of New Mexico near Taos.
The former Pier 1 Imports Building—soon to be the new Fort Worth City Hall—rises into the North Texas sky.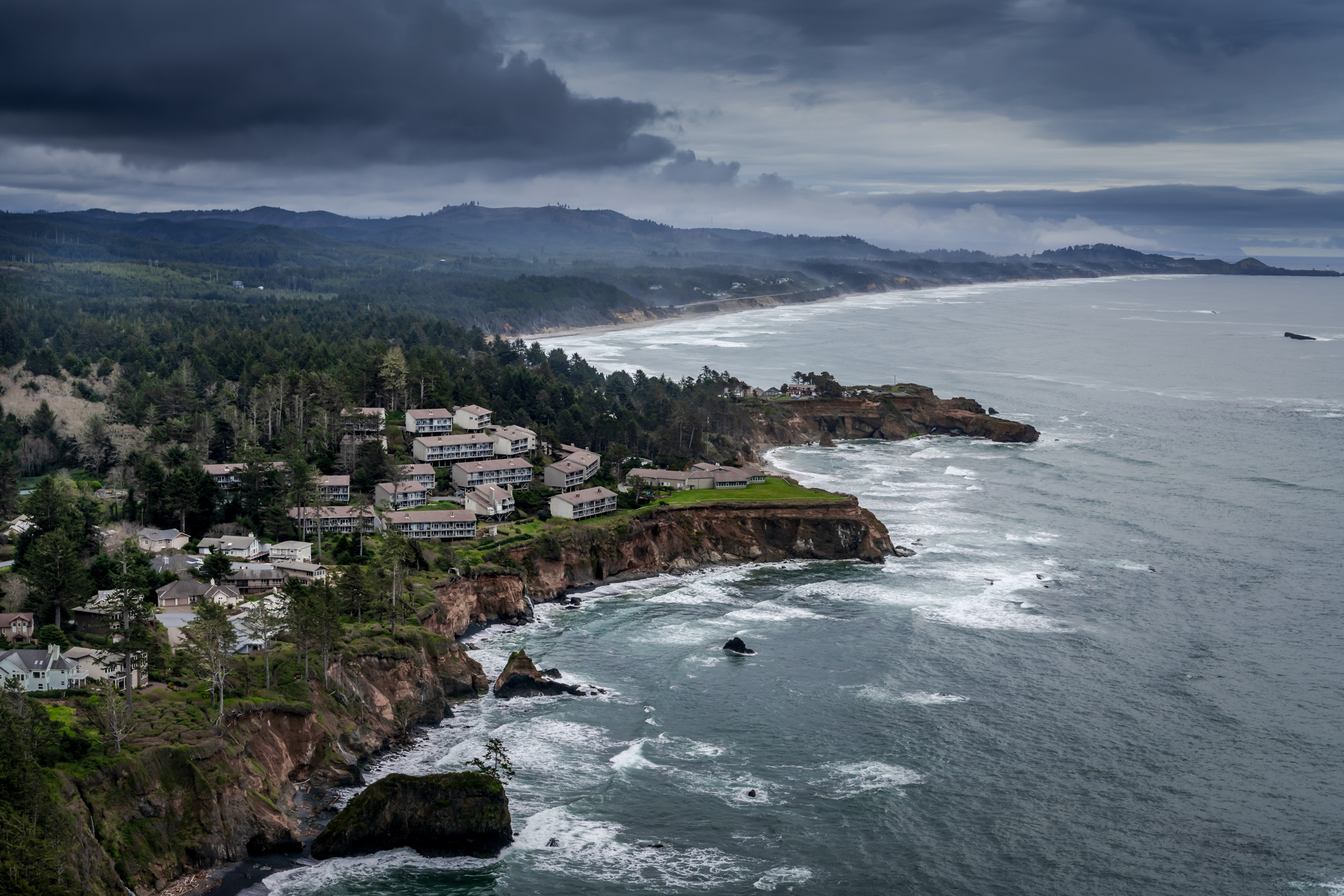 The Inn at Otter Crest as seen from the nearby Otter Crest State Scenic Viewpoint in Otter Rock, Oregon.
The sun rises on North Texas' Lake Lavon.
The Rio Grande flows through the desert at the Rio Grande Gorge near Taos, New Mexico,
Highway 76 wends its way towards mountains near Chimayó, New Mexico.
Early-morning on the Gulf of Mexico at Galveston, Texas.
The mountainous expanse of the Rocky Mountains at Colorado's Rocky Mountain National Park.
Architectural detail of Dallas' Reunion Tower.