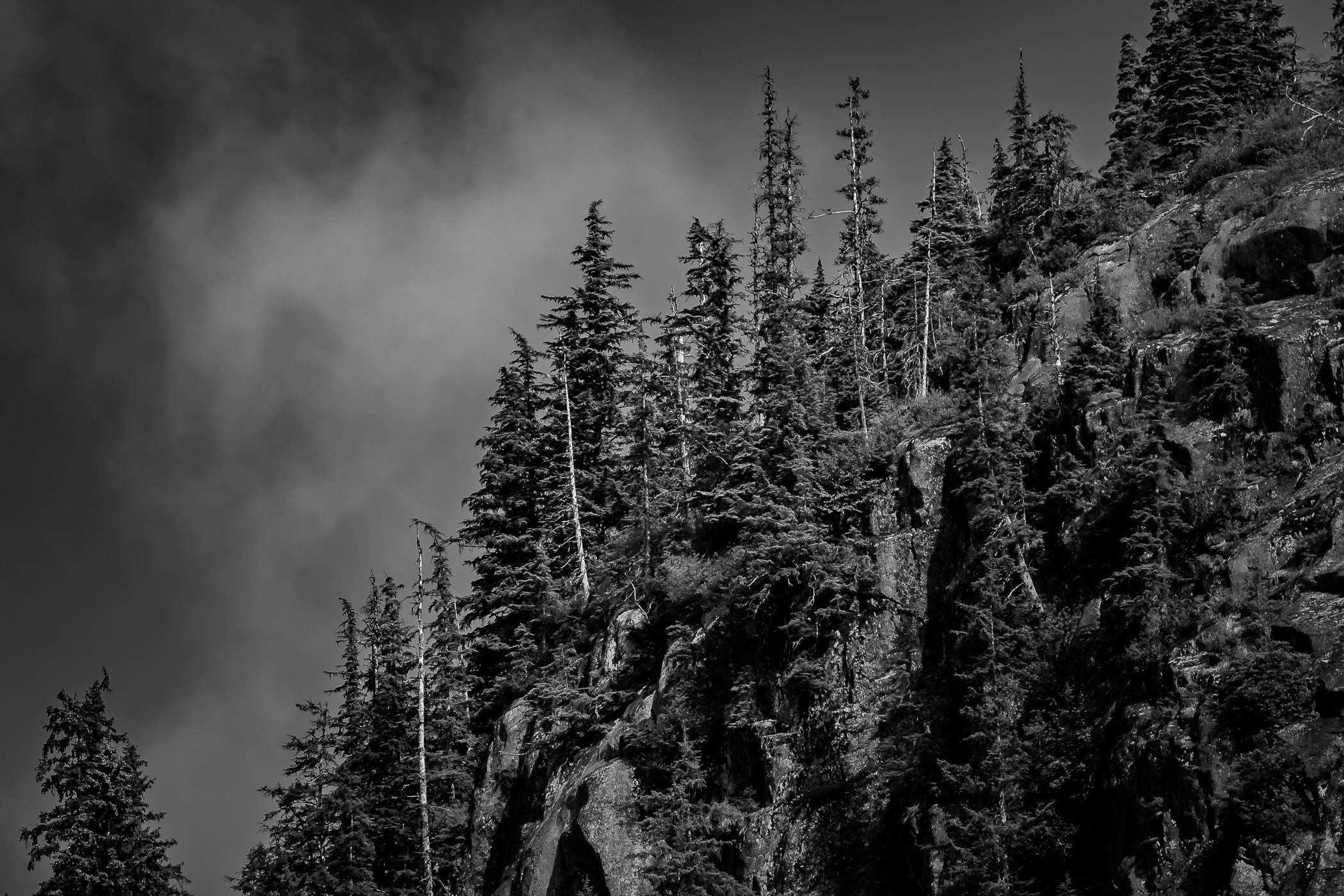 Evergreen trees grow on a mountain along Alaska's Tracy Arm Fjord.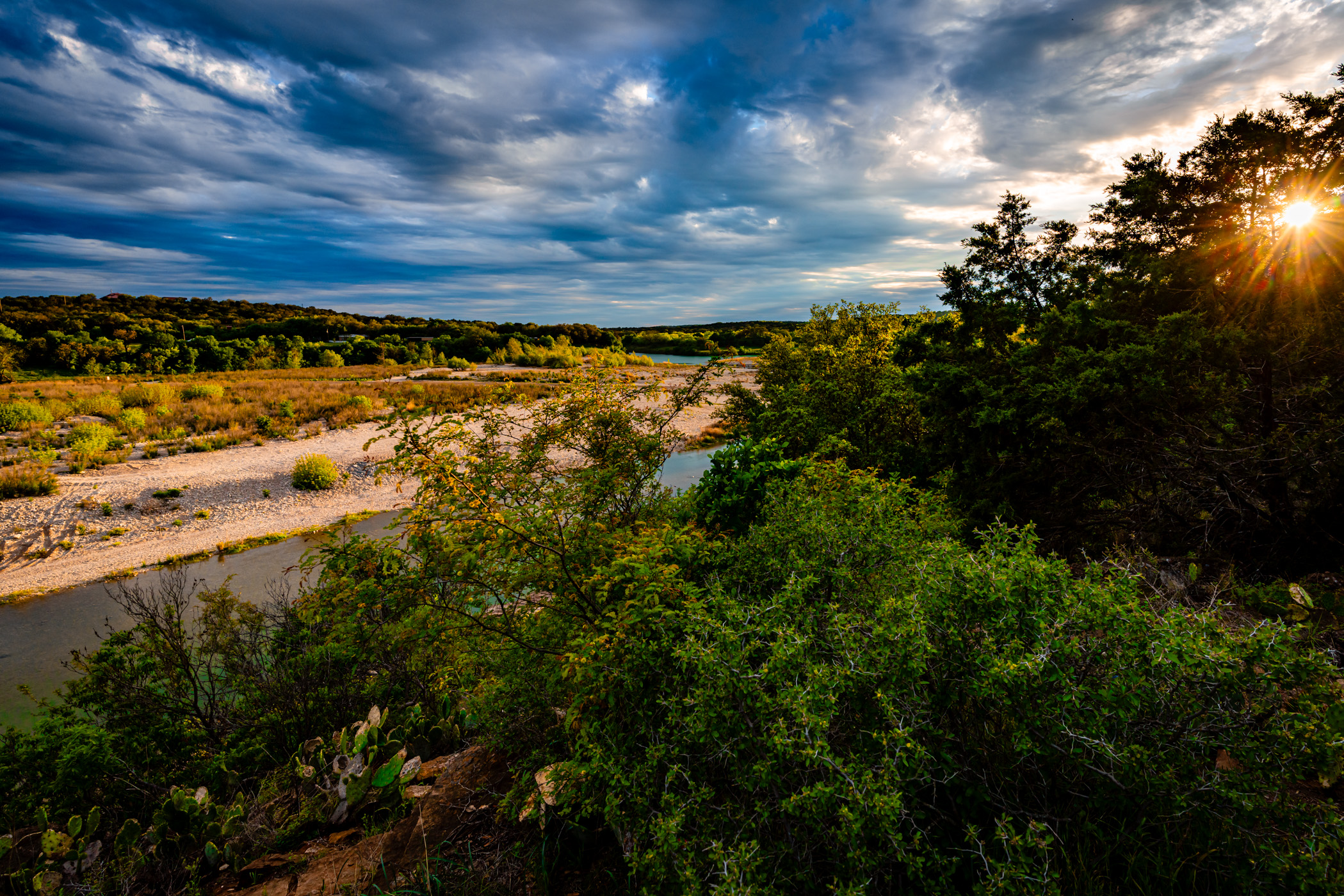 The Llano River as seen from a bluff near Mason, Texas.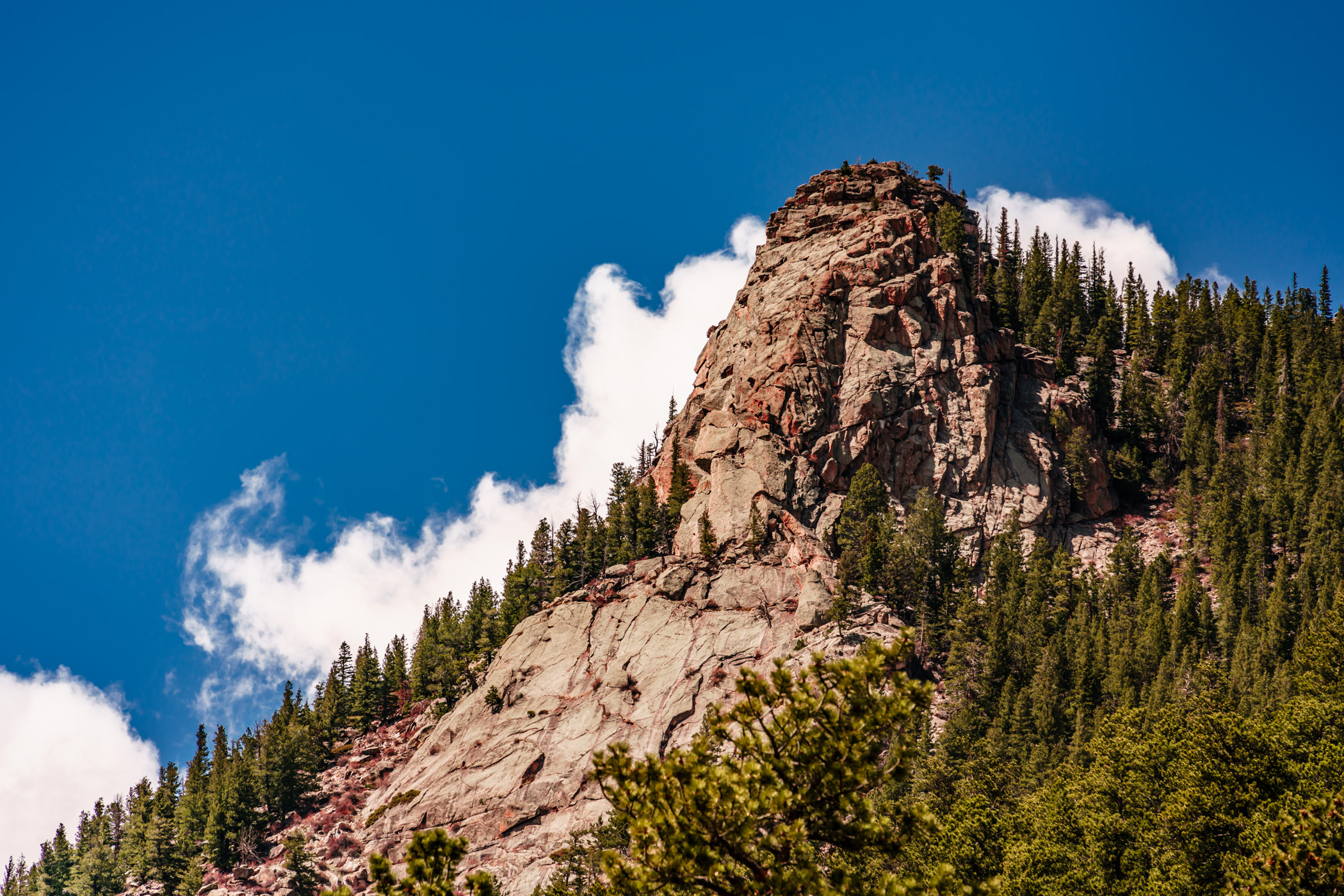 A rocky outcropping reaches into the sky at Colorado's Rocky Mountain National Park.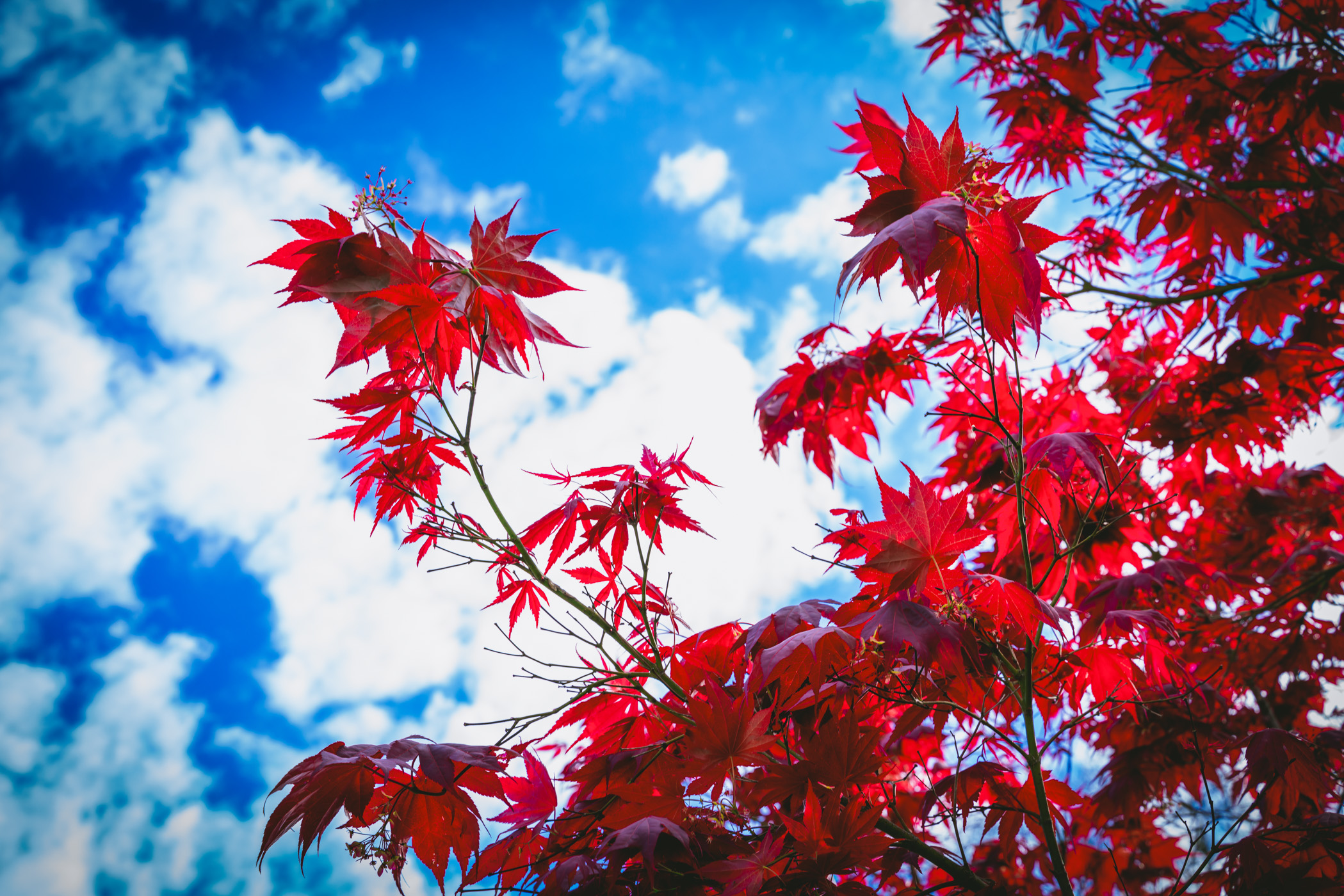 Japanese Maple leaves spotted in a Tyler, Texas, garden.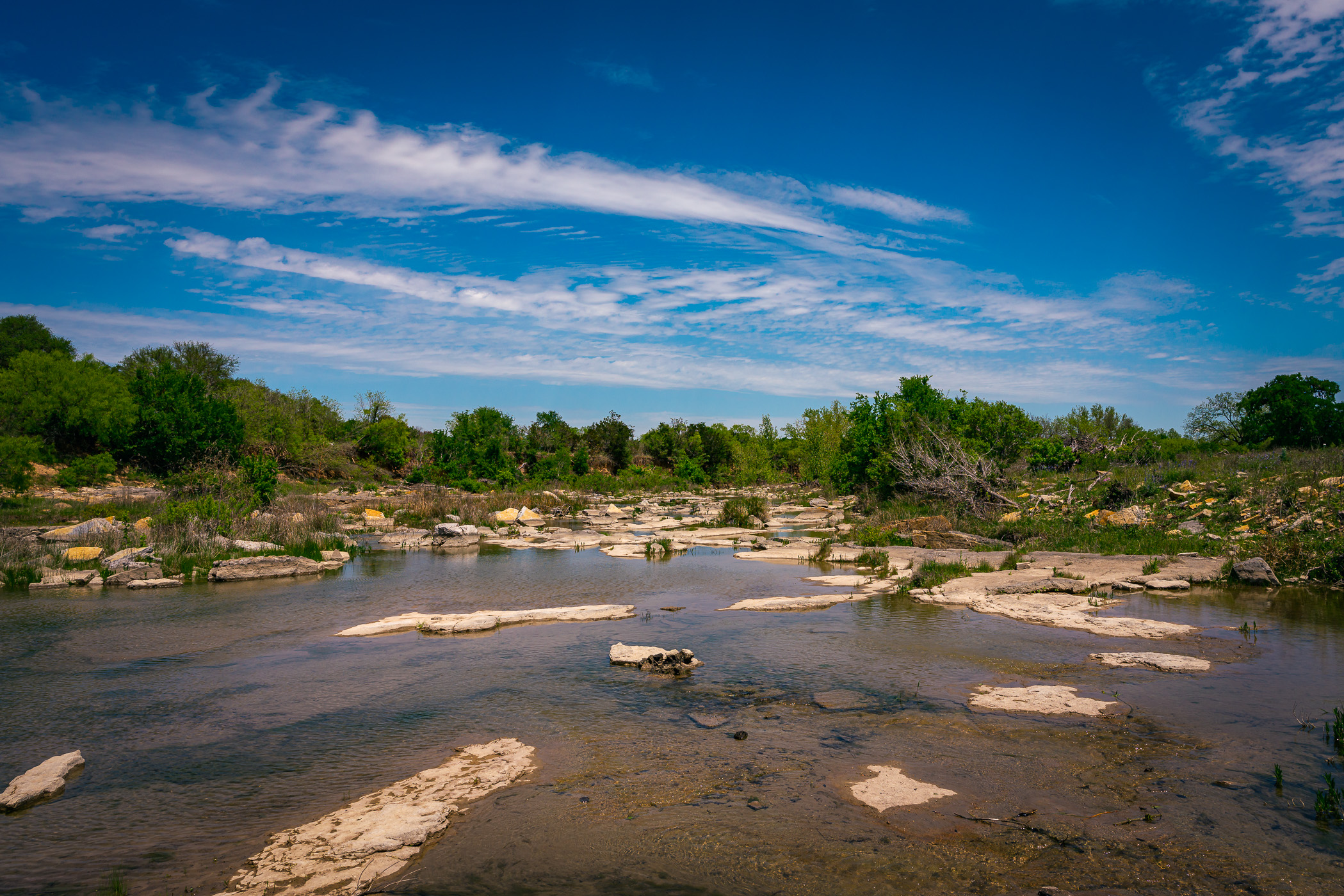 The Colorado River flows through the Texas Hill Country at Colorado Bend State Park.
Glaciers atop a cloudy mountain at Alaska's Glacier Bay National Park.
The Golden Gate Bridge spans its namesake cataract at the entrance to San Francisco Bay.
The sun rises on the Gulf of Mexico as seen from a Galveston, Texas, beach.
The Ouachita Mountains stretch into the distance as seen from the Talimena National Scenic Byway, Arkansas.