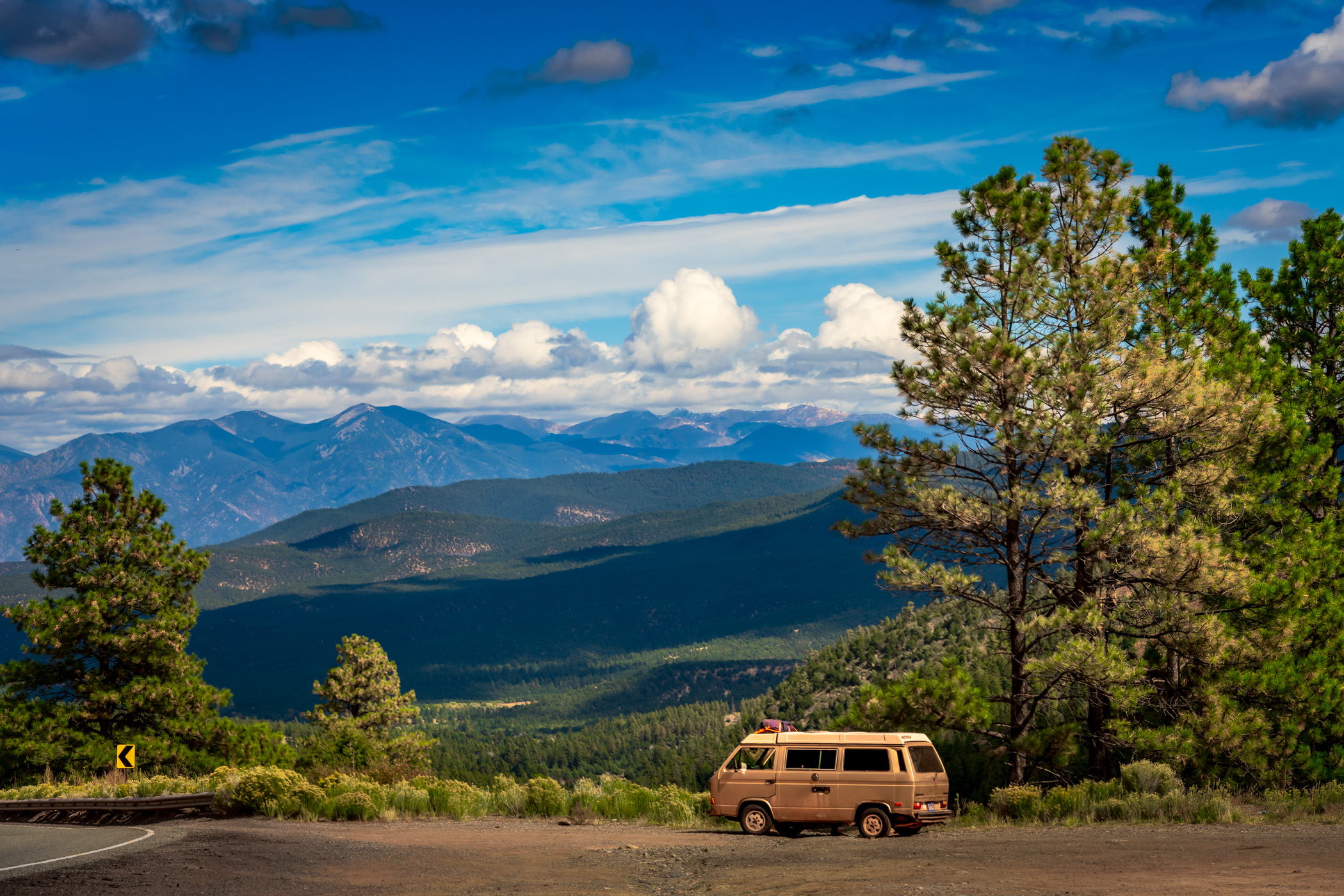 A Volkswagen Type 2 (T3)—or Vanagon—on a roadside turn out in the mountains near Taos, New Mexico.
Clouds reflect in the mirrored glass façade of the Hyatt Regency Dallas.
Marfa, Texas' water tower stands among the West Texas clouds.
Birch trees grow to the sky at Taos Ski Valley, New Mexico.
Construction on the New Harbor Bridge, Corpus Christi, Texas.
Morning on the mountains of Baranof Island, Alexander Archipelago, Alaska.
Clouds swirl around the peak of a snowcapped mountain at Colorado's Rocky Mountain National Park.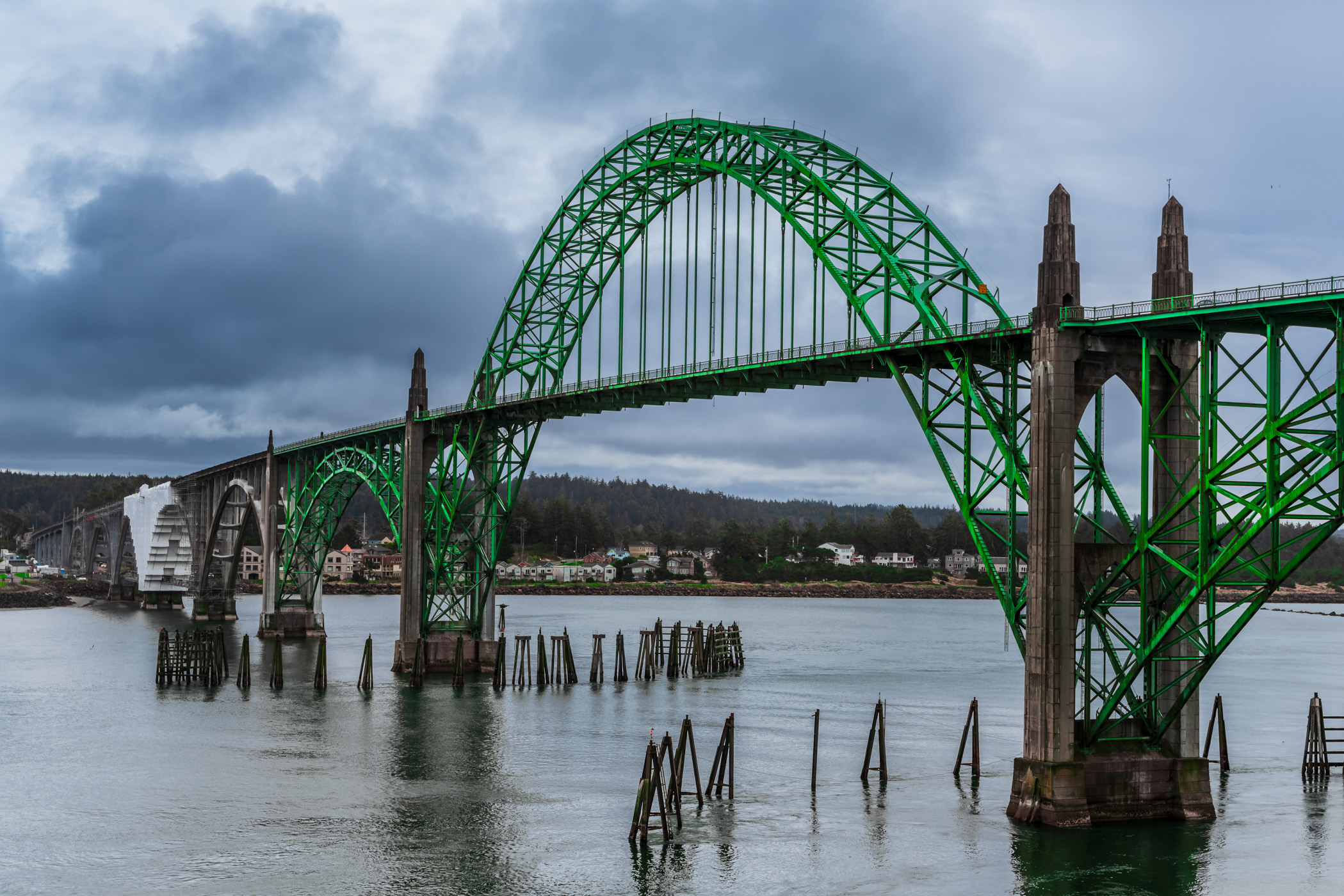 The 1936 Yaquina Bay Bridge carries traffic over its namesake bay in Newport, Oregon.
The sign of Cherokee, North Carolina's Pink Motel amongst the trees and clouds.
Downtown Dallas' Bank of America Plaza rises into the North Texas cloudscape.