The Prada Marfa art installation under West Texas cloudy skies.
An ancient lava flow reaches towards distant mountains at the Valley of Fires in the Carrizozo Malpais, New Mexico.
The 46-story-tall AMLI Fountain Place rises into the North Texas sky over Downtown Dallas.
The sun sets on low peaks of the Rocky Mountains near Boulder, Colorado.
Trees reflect in Lee Creek at Devil's Den State Park, Arkansas.
The last light of day sets the sky afire in the Ouachita Mountains near Mena, Arkansas.
Ropes and sails on a sailboat in Key West, Florida.
A statue in the afternoon sun at Caesars Palace, Las Vegas.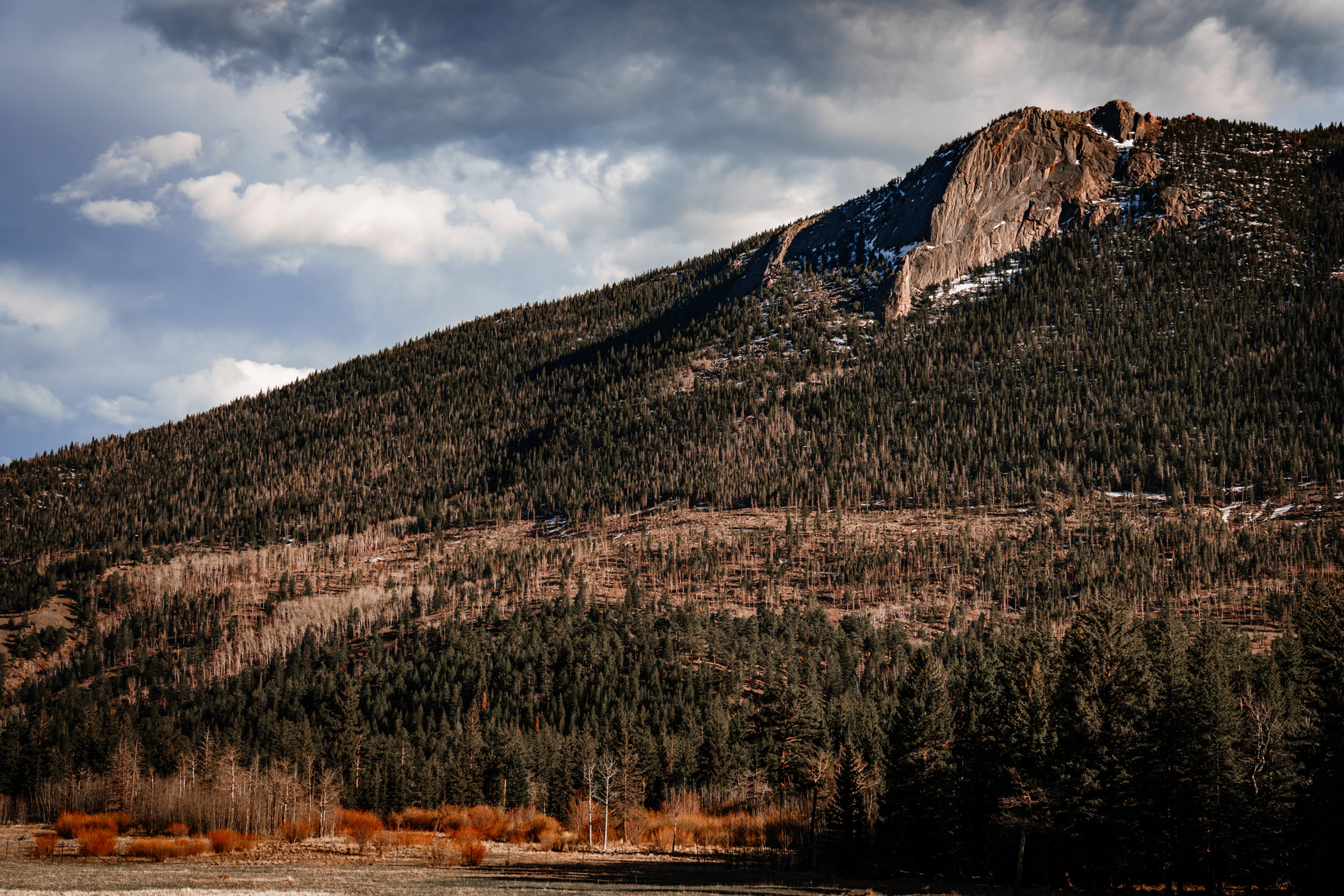 The forested and mountainous landscape of Colorado's Rocky Mountain National Park.