The Ben Jones Bridge crosses an inlet along the Pacific Coast south of Depoe Bay, Oregon.
A granite erosion-control groyne stretches into the morning Gulf of Mexico surf along a Galveston, Texas, beach.
The sun sets on the Caribbean Sea off the coast of George Town, Grand Cayman.

Sand dunes under an overcast sky at West Texas' Monahans Sandhills State Park.
The Rio Grande Gorge Bridge arcs 600 feet above the Rio Grande in the desert near Taos, New Mexico.
The first light of day on the Galveston, Texas, Seawall.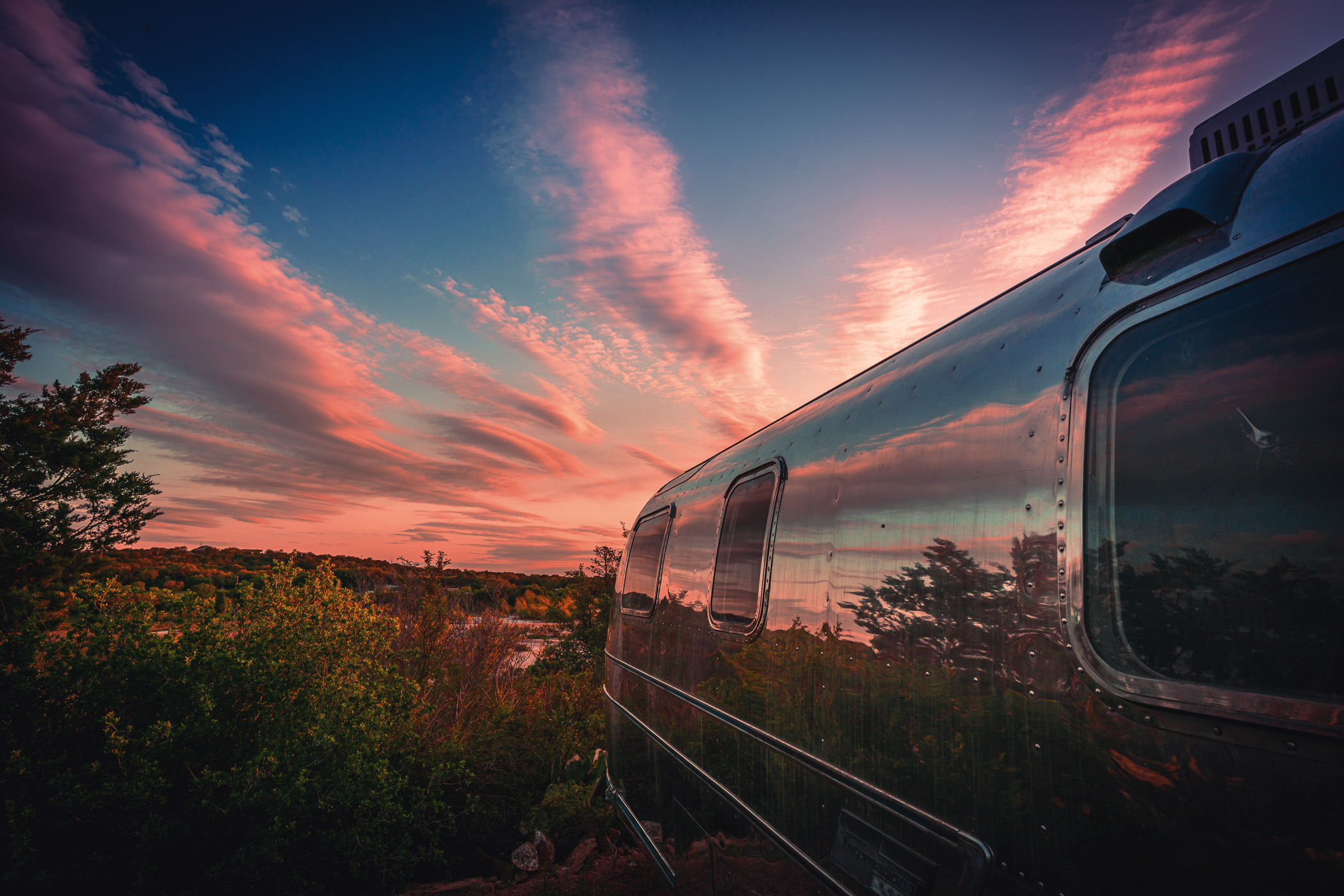 The sunsets on an Airstream trailer on a bluff overlooking the LLano River near Mason, Texas.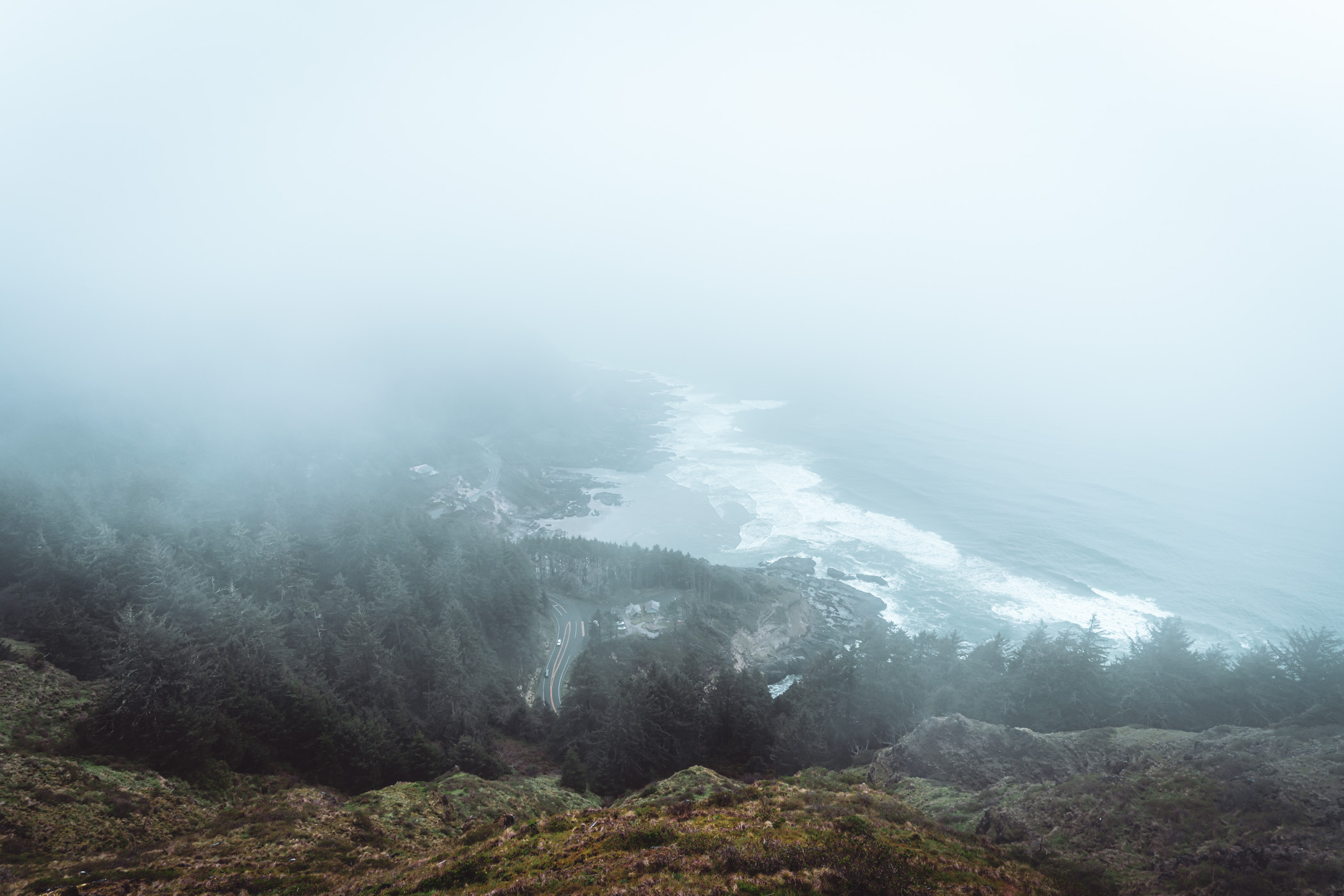 The Oregon Coast Highway (US-101) snakes along the fog-shrouded, rugged Pacific Coast at Cape Perpetua, Oregon.
The Rocky Mountains stretch into the distance at Colorado's Rocky Mountain National Park.
An evergreen forest in the mountains near Taos, New Mexico.