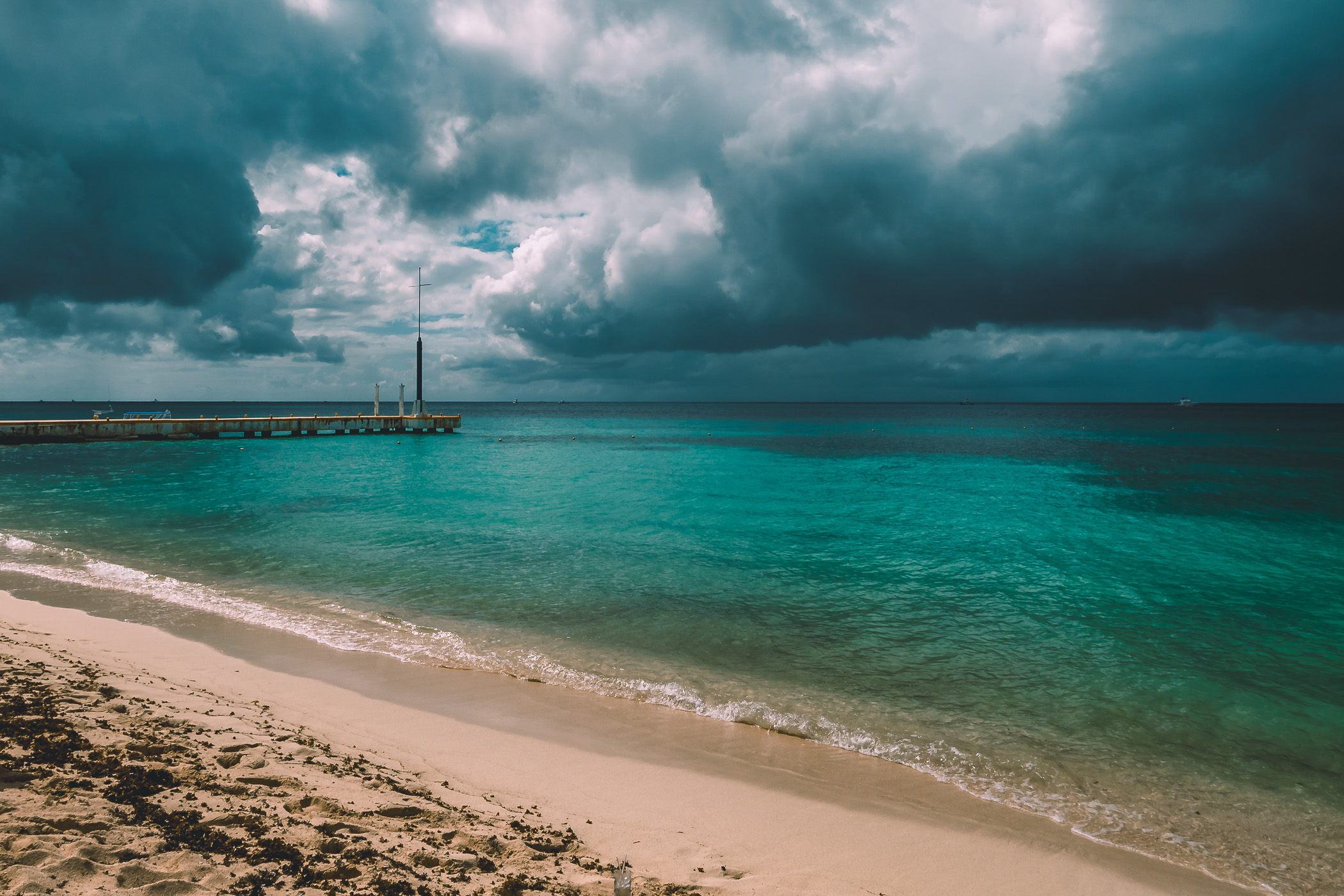 Storm clouds roll towards the beach at Cozumel, Mexico's Nachi Cocom Beach Club.
One of several "shoe trees" around the island of Grand Cayman, this one is on Seven Mile Beach north of the more well-known shoe tree on the south side of the island.
A cruise ship tender—used to transport passengers between a port and a ship when the ship is unable to dock directly due to shallow water or other reasons—passes the Carnival Liberty just off the coast of George Town, Grand Cayman.
Coral rocks protrude from the Caribbean Sea just off the coast of George Town, Grand Cayman.
Diving masks and attached snorkels found for rent on a Grand Cayman beach.
Storm clouds gather over a stand of palm trees on a plantation in the mountains of western Jamaica.
A crane on a wharf in George Town, Grand Cayman.
A rainbow—remnants of an afternoon shower—arcs over Montego Bay, Jamaica.
The sun rises over the Caribbean Sea west of Jamaica.
A boat tied to the shore along the waterfront of San Miguel, Cozumel, Mexico.