The rocky shore of Glass Beach, Fort Bragg, California.
The Golden Gate Bridge stretches from the San Francisco Peninsula to the Marin Headlands at the entrance to San Francisco Bay.
The starboard anchor of the SS Jeremiah O'Brien—one of only two surviving operational Liberty ships from World War II—now docked at San Francisco's Pier 45.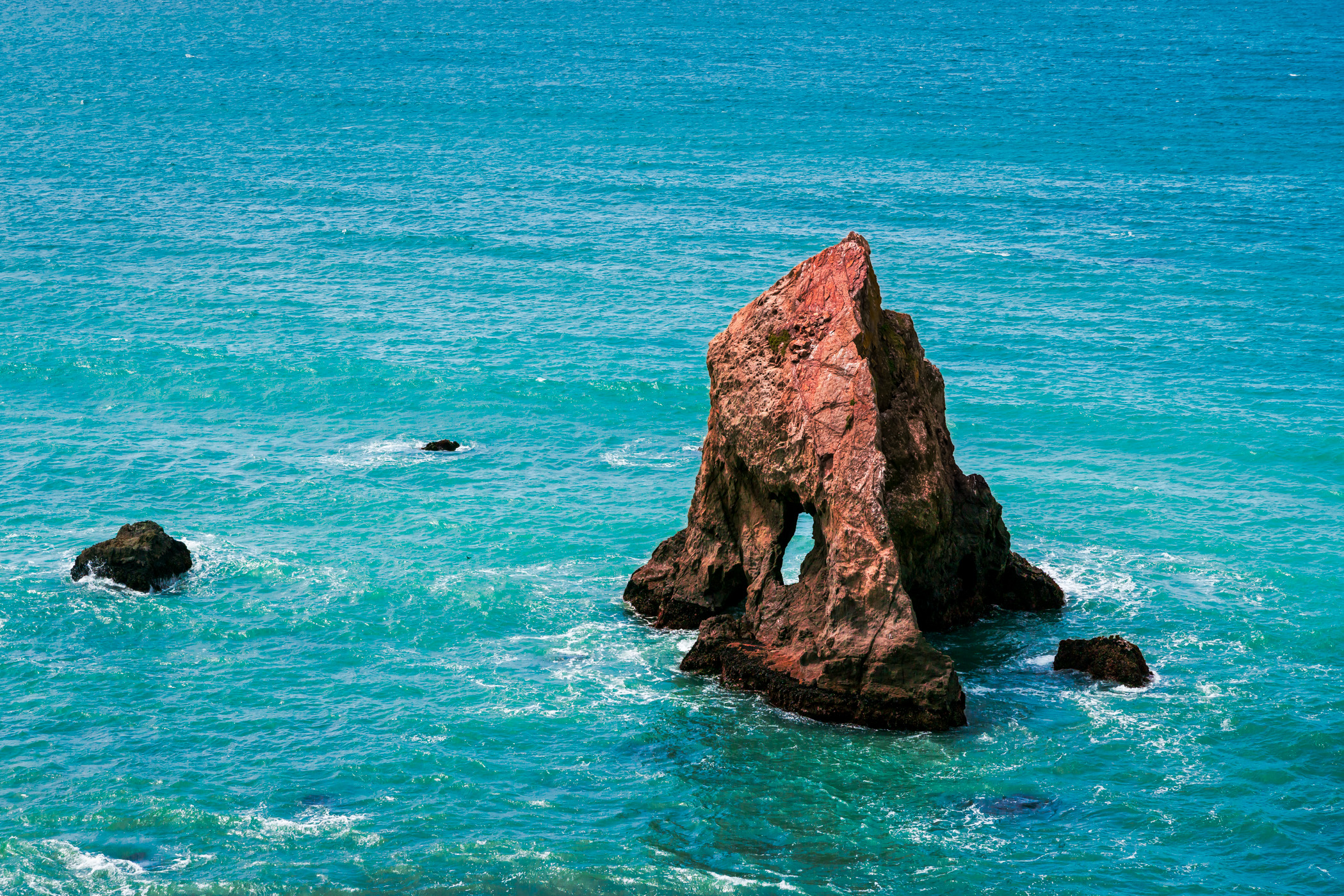 A sea stack spotted at Hardy Creek Beach near Westport, California.

The arid expanse of California's Mojave National Preserve.
The Vaillancourt Fountain—also known as "Quebec libre!"—is overshadowed by San Francisco's Embarcadero Center.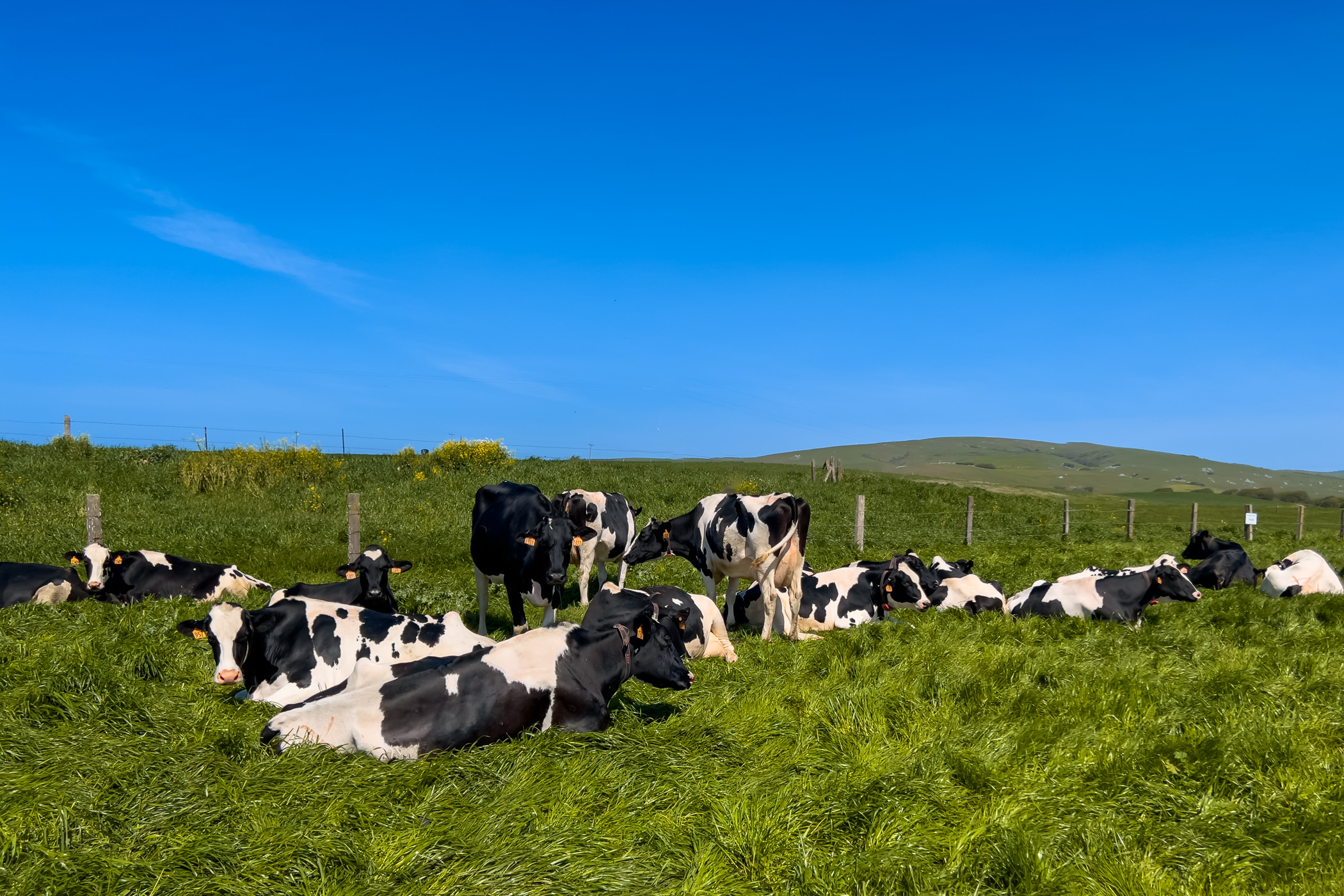 Cows relax in the sun at the Point Reyes Farmstead Cheese Company, Point Reyes, California.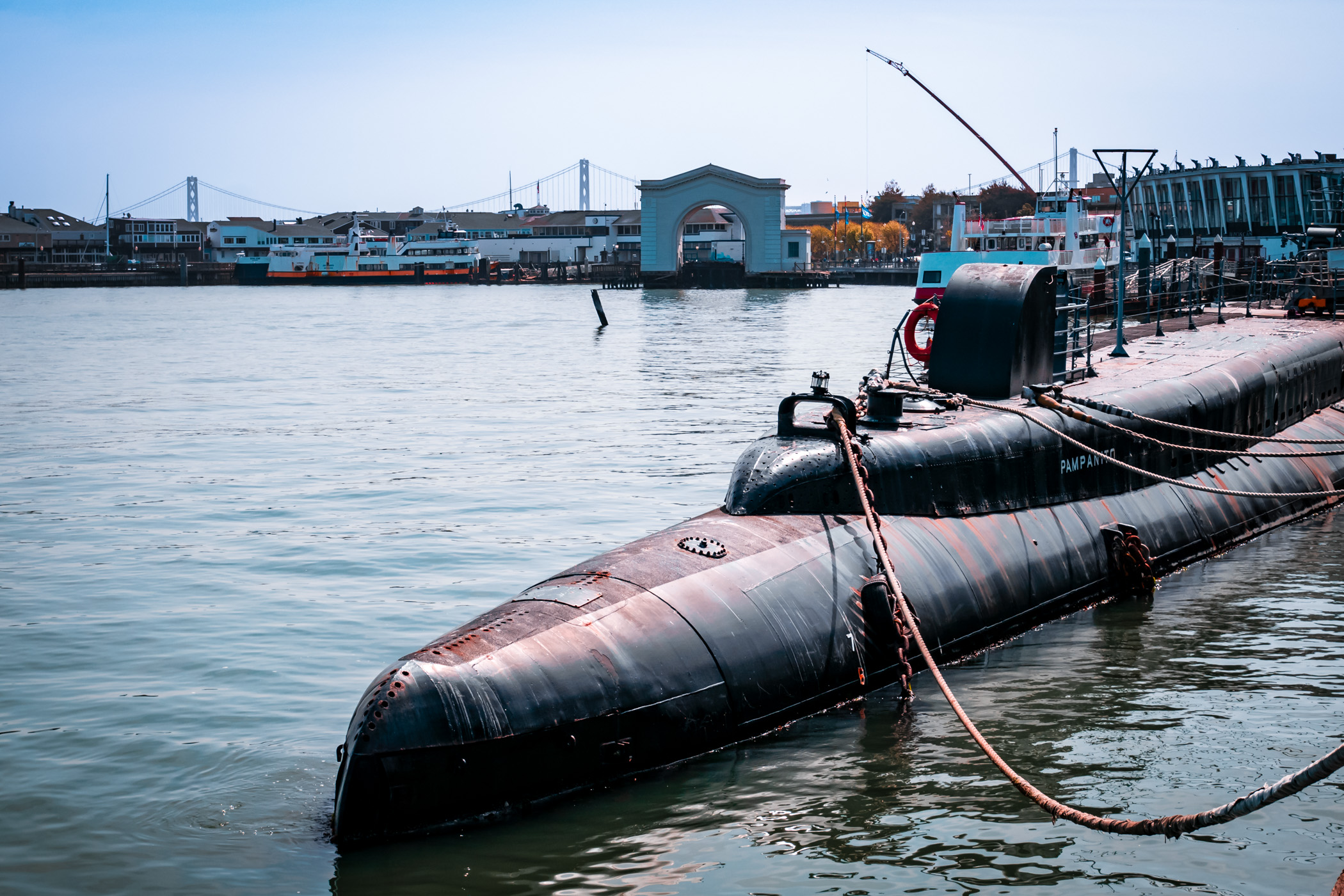 The World War II-era submarine USS Pampanito, now on display at San Francisco's Fisherman's Wharf.
The stump of a Coast Redwood tree, spotted along the Avenue of the Giants, Humboldt Redwoods State Park, California.
The iconic Golden Gate Bridge cuts across the entrance to San Francisco Bay.