The Mile Rocks Lighthouse, located a mile southwest of the Golden Gate Bridge, warns ships of the dangerour Mile Rocks.
The decaying walls of San Francisco's Alcatraz Federal Penitentiary.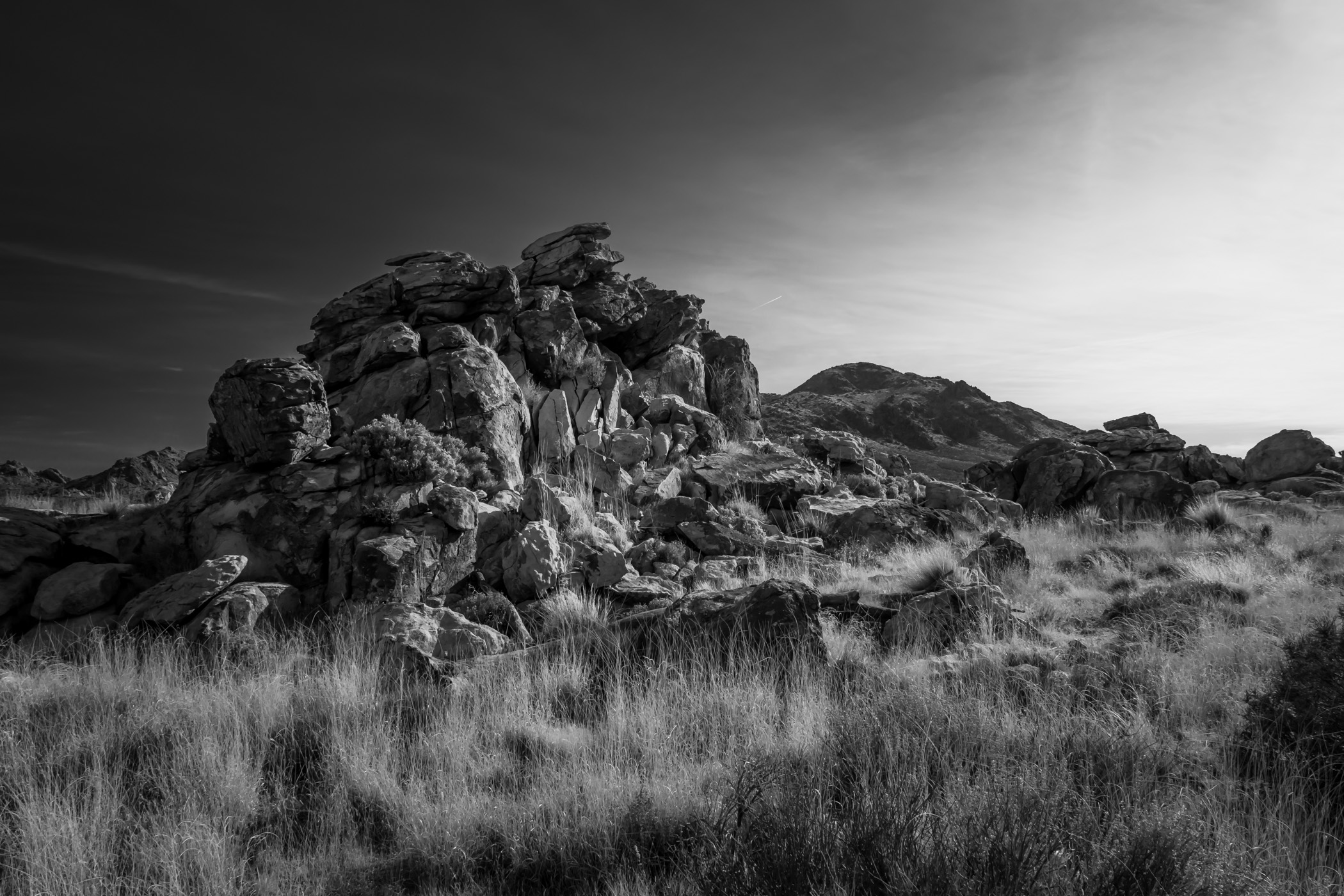 A rocky outcropping at California's Mojave National Preserve.
The American flag flies in the wind over San Francisco Bay.
The parched desert landscape of California's Death Valley.
A person stands on top of a rock along the shore of Lands End, San Francisco.
The long-abandoned post office in the California ghost town of Kelso in the Mojave National Preserve.
The masts of the Balclutha, a full-rigged ship built in 1886, rise into the blue Bay Area sky at the San Francisco Maritime National Historical Park.
Rugged halide crystals line the desert ground at the Devil's Golf Course, Death Valley, California.
Alcatraz Prison lurks mysteriously in the San Francisco Bay fog.