The south tower of the Golden Gate Bridge rises into the cloudless San Francisco sky.
A tree at Lands End frames San Francisco's iconic Golden Gate Bridge.
An old concrete bridge spans Sager Creek in Downtown Siloam Springs, Arkansas.
A bridge for US-278 passes over the Cossatot River, Arkansas.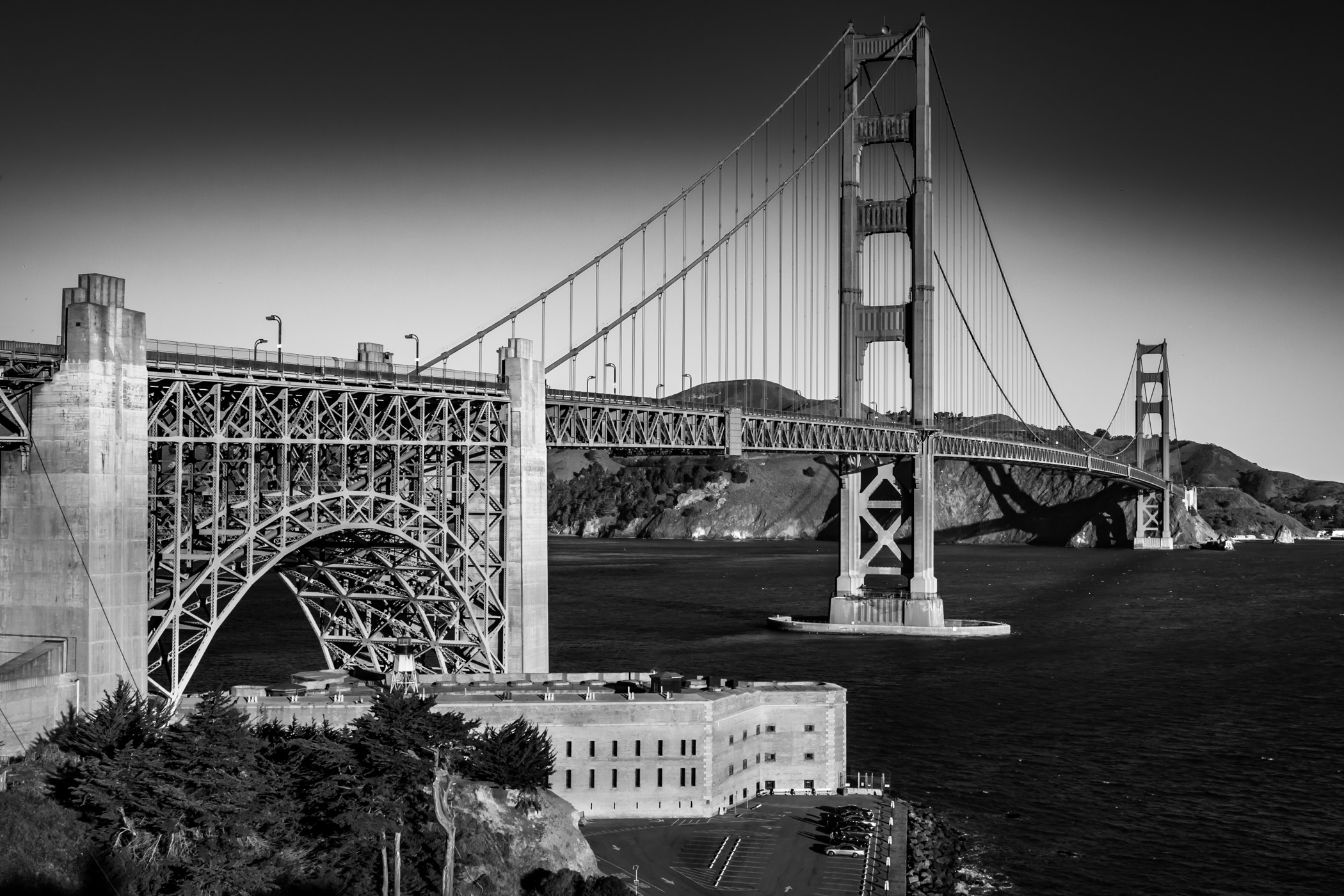 The Golden Gate Bridge spans its namesake cataract at the entrance to San Francisco Bay.
Arkansas' Cossatot River flows under US Route 278 in the southwestern part of the state.
The arch of the Santiago Calatrava-designed Margaret Hunt Hill Bridge swoops through the sky over Dallas, Texas.
The graceful curve of Dallas' Margaret Hunt Hill Bridge arches through the morning sky.
Architectural detail of Dallas' Margaret Hunt Hill Bridge.