The Golden Gate Bridge stretches from the San Francisco Peninsula to the Marin Headlands at the entrance to San Francisco Bay.
The Ben Jones Bridge crosses an inlet along the Pacific Coast south of Depoe Bay, Oregon.
Water crests a dam near the Roy B. Inks Bridge over the Llano River in Llano, Texas.
The Rio Grande Gorge Bridge arcs 600 feet above the Rio Grande in the desert near Taos, New Mexico.
A skybridge connects the main building of the Sterling C. Evans Library to the adjacent Evans Library Annex on the campus of Texas A&M University, College Station.
Detail of Portland, Oregon's St. Johns Bridge as it arches over Cathedral Park.
The iconic Golden Gate Bridge cuts across the entrance to San Francisco Bay.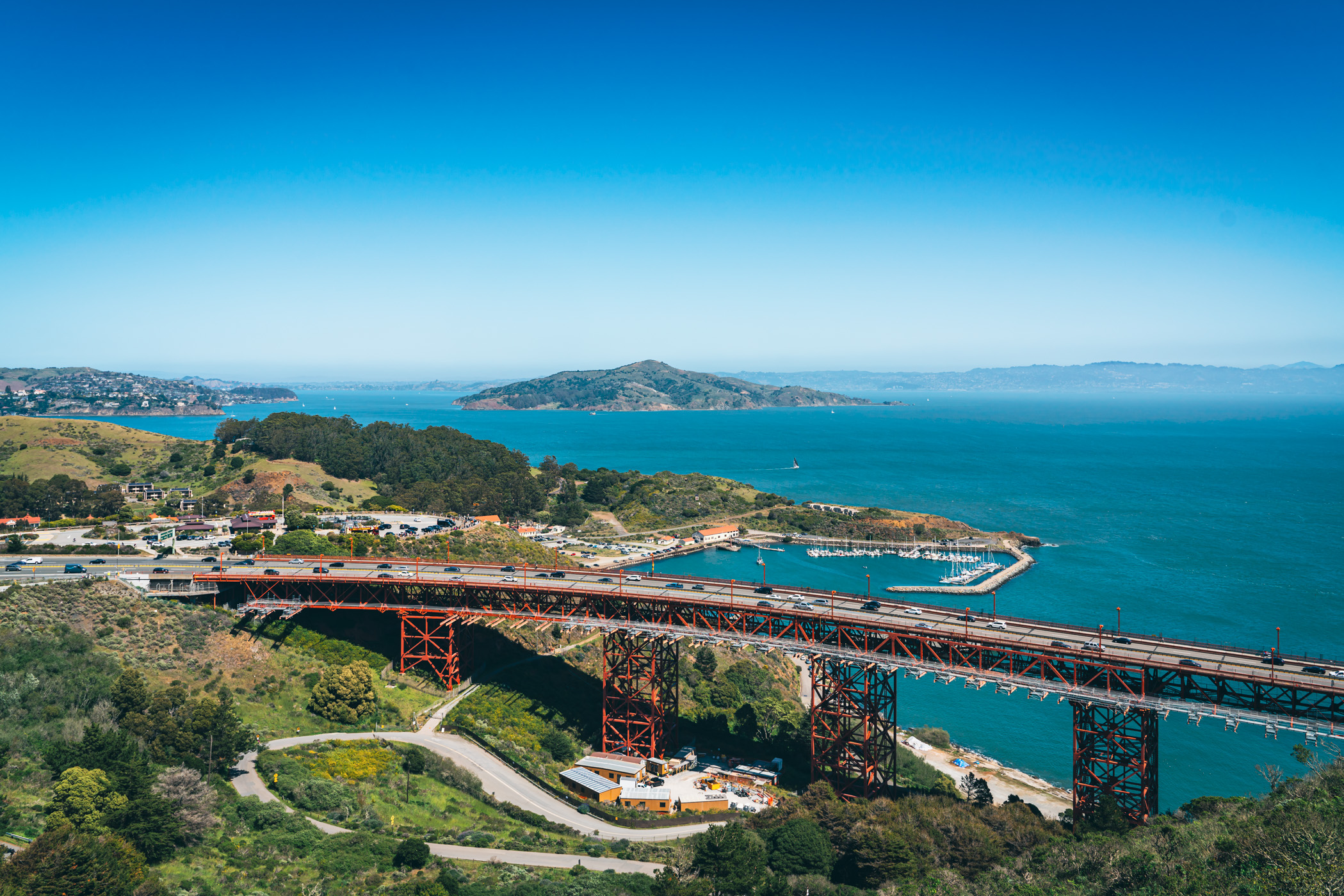 The northern approach of the Golden Gate Bridge vaults over the rugged landscape of the Marin Headlands.
The unique architecture of Fort Worth, Texas' West 7th Street Bridge.
The American flag flies in the wind over San Francisco Bay.