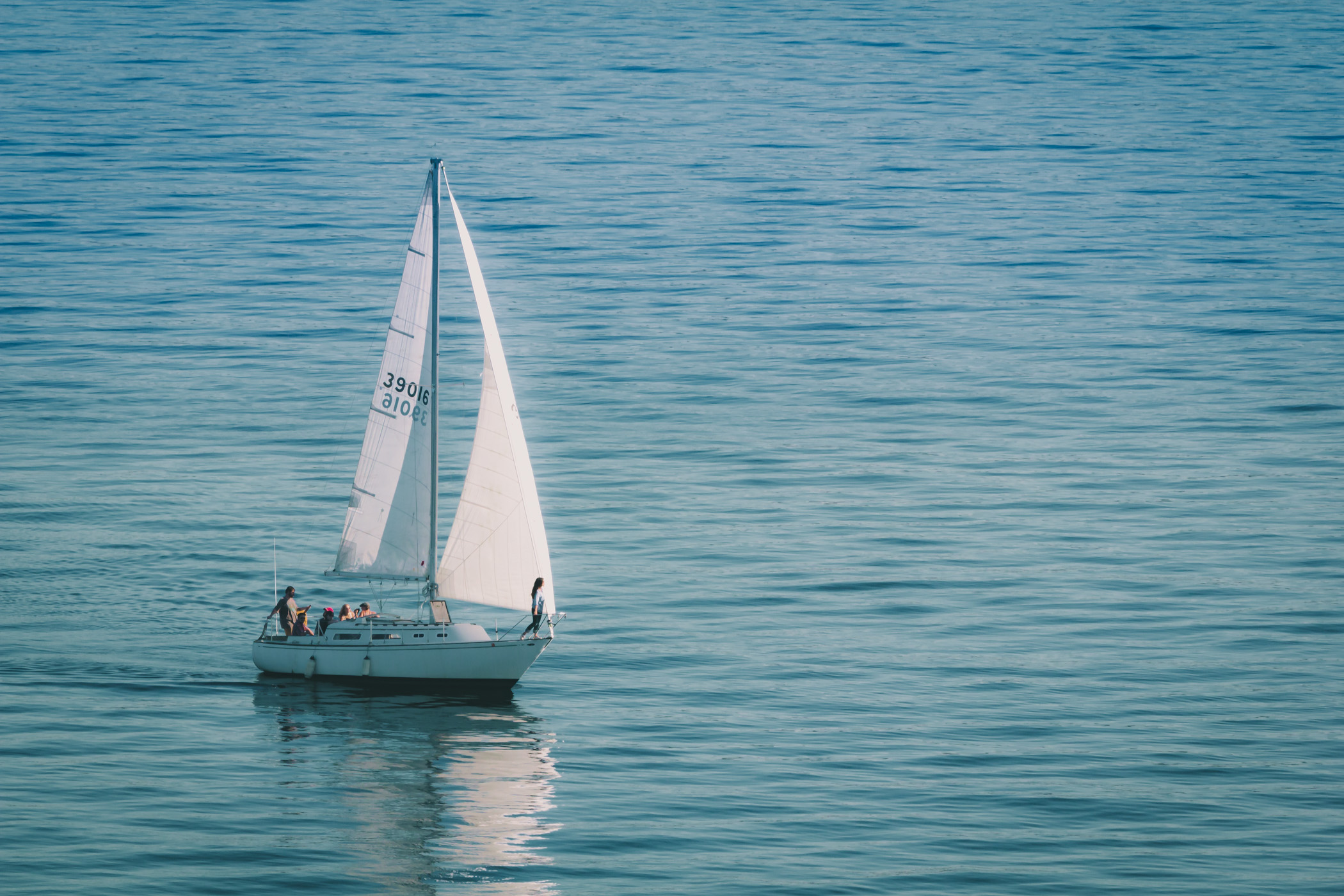 A sailboat sails the waters of the Salish Sea near Seattle, Washington.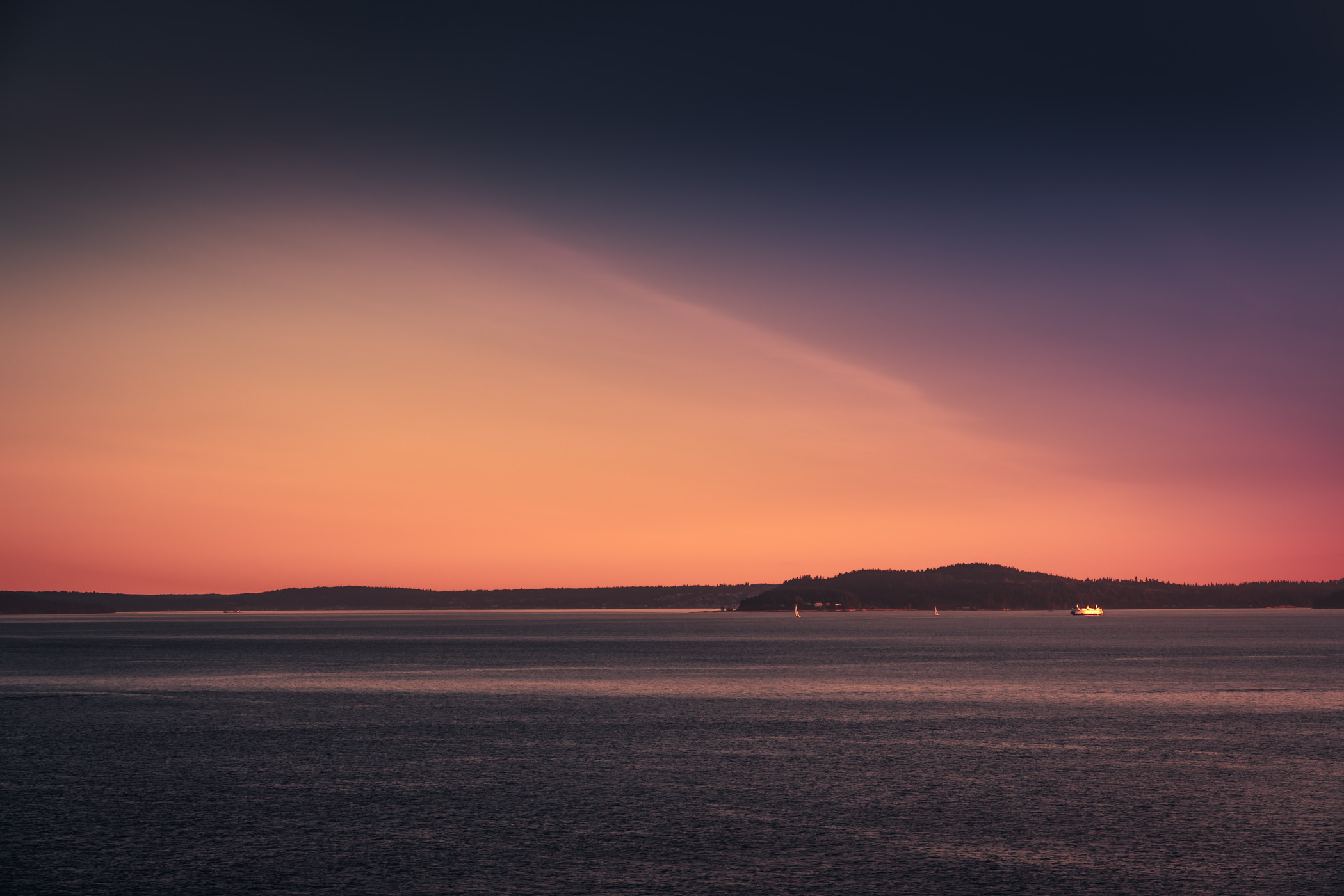 A Washington State Ferry sails Elliott Bay near Seattle, Washington.
The sun set on the Salish Sea just south of Victoria, British Columbia.
The masts of the Balclutha, a full-rigged ship built in 1886, rise into the blue Bay Area sky at the San Francisco Maritime National Historical Park.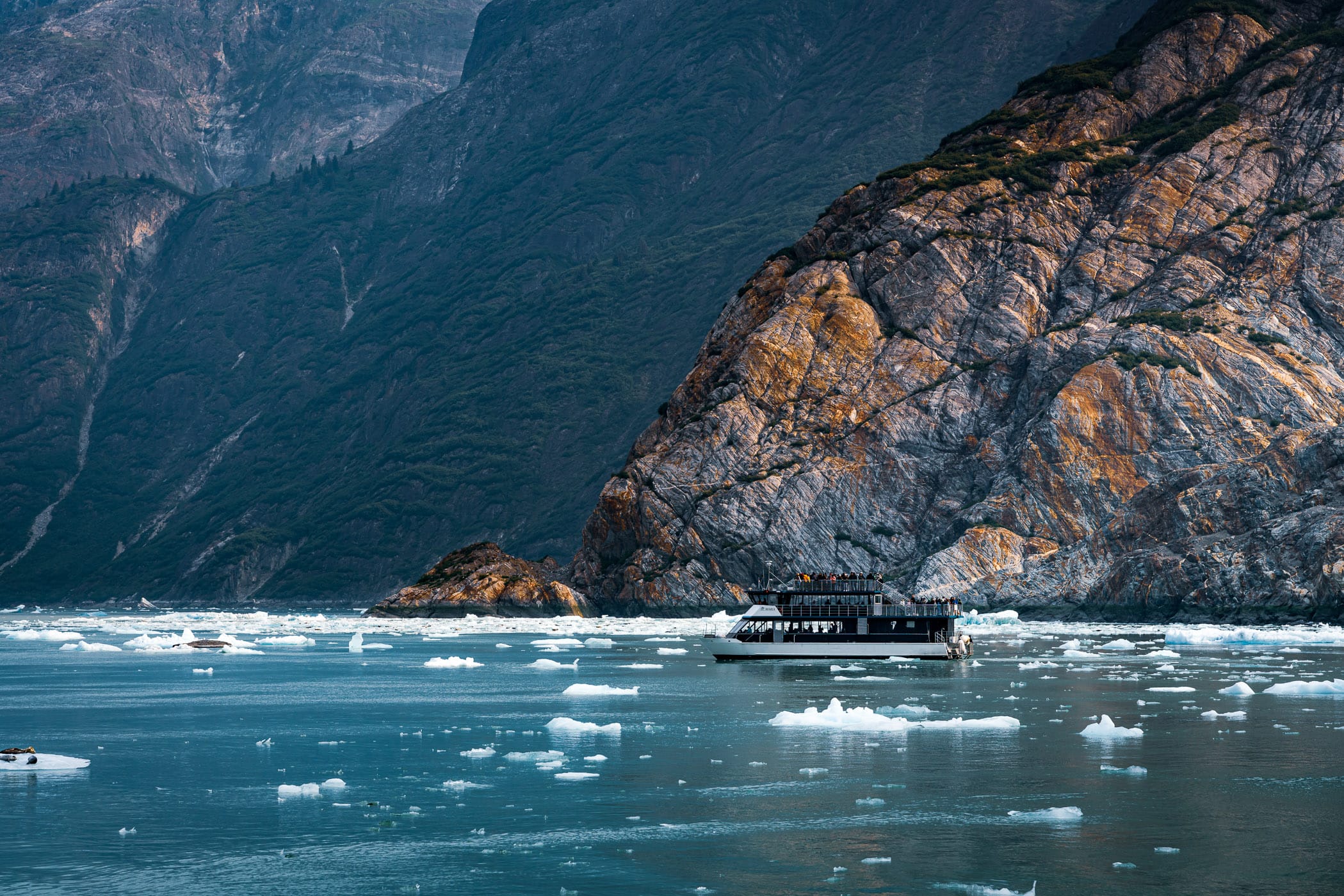 A tour boat cruises among the ice floes of Alaska's Tracy Arm Fjord.
Twilight bathes Seattle in a blue tone as the very last light of day illuminates the city's skyline.
Ropes and sails on a sailboat in Key West, Florida.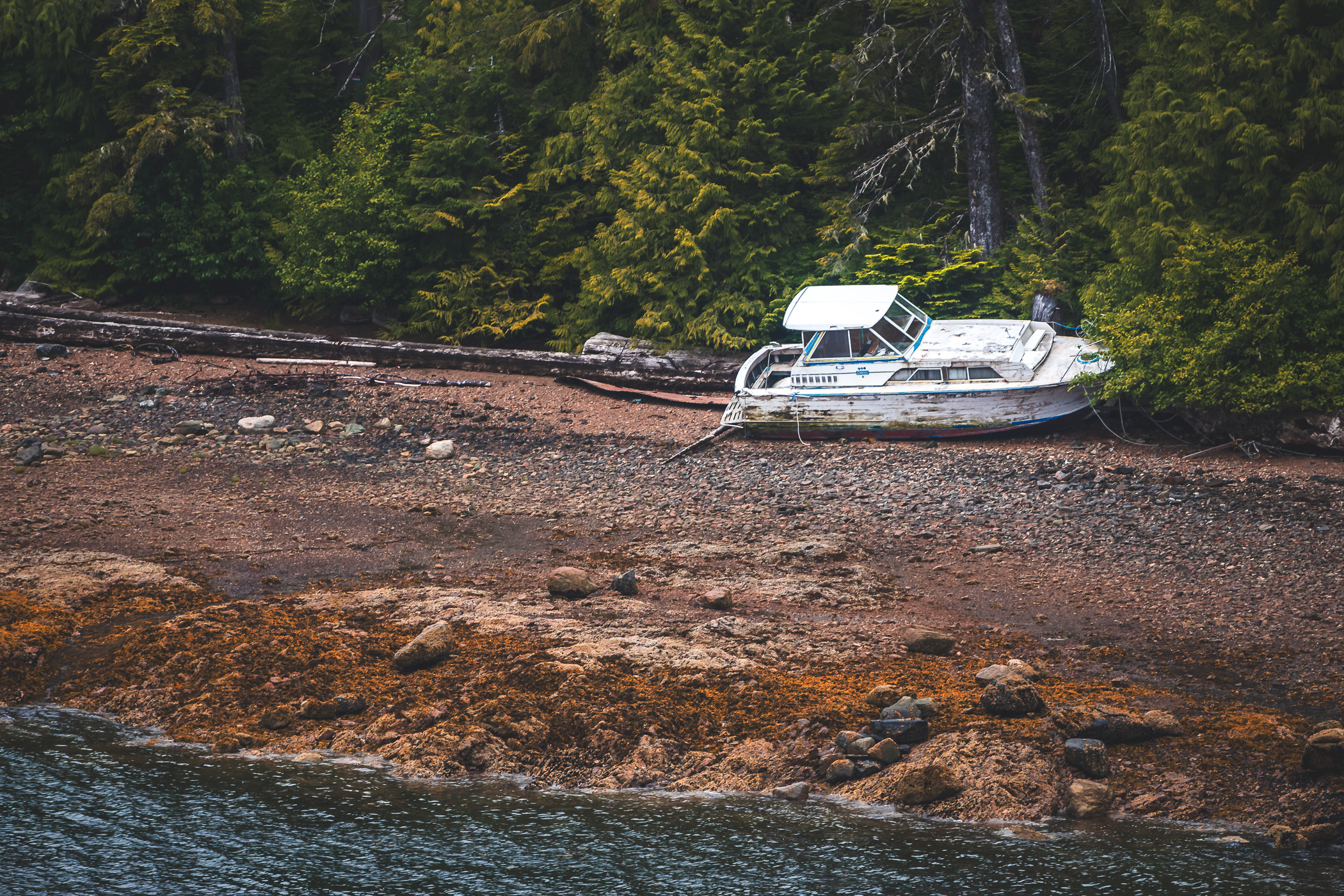 An abandoned boat left on the rocky beach of the Tongass Narrows near Ketchikan, Alaska.
The gun deck of the World War II-era submarine USS Pampanito, now on display at San Francisco's Fisherman's Wharf.