Pier 7 reaches into San Francisco Bay adjacent to the San Francisco Belle and the Bay Bridge.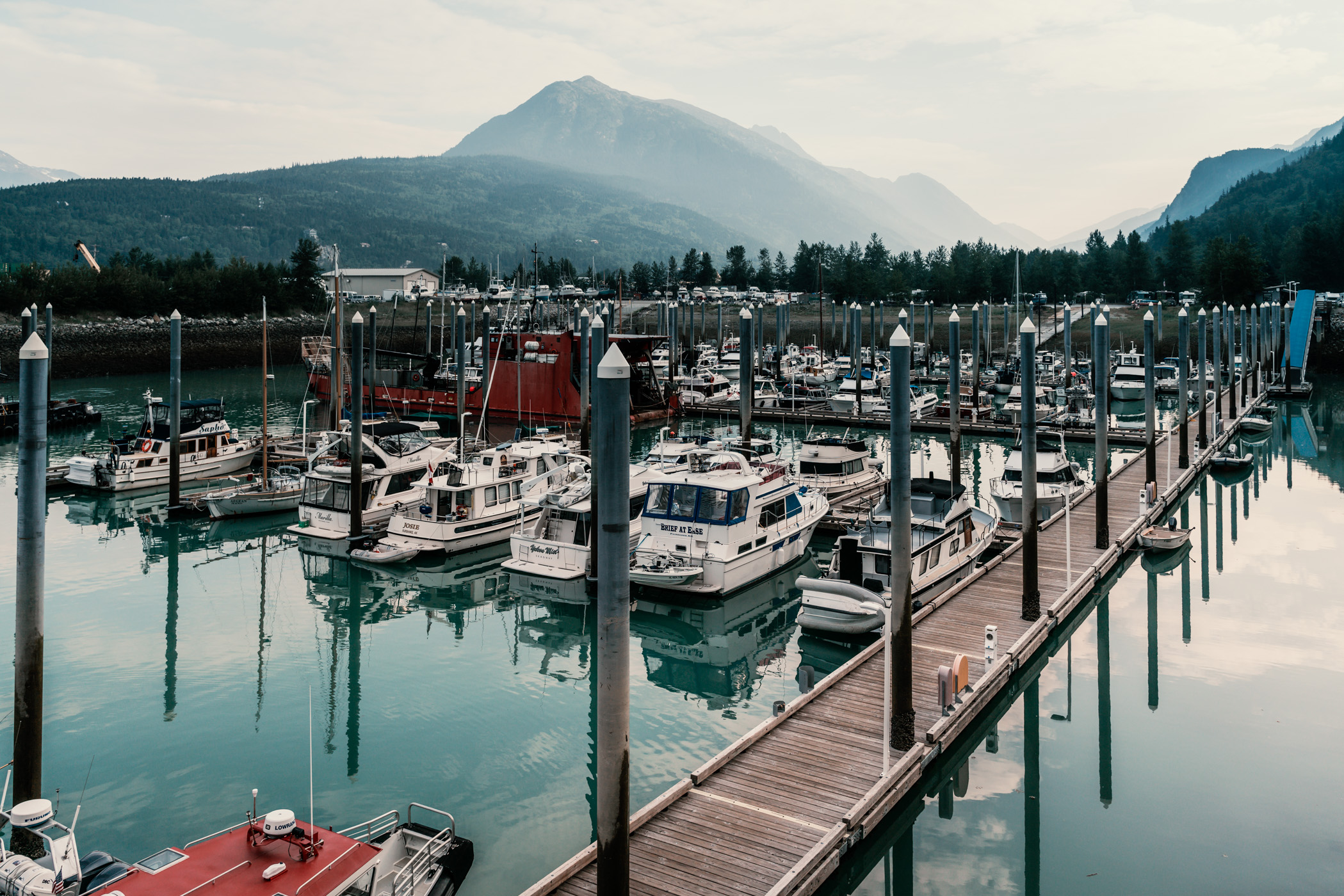 The sun rises on boats in the harbor at Skagway, Alaska.
A sailboat plies the waters of the Puget Sound in the Salish Sea near Seattle, Washington.
The pipe-laying ship Lewek Express, docked at Pelican Island, Galveston, Texas.
Detail of the pirate ship at Las Vegas' Treasure Island Hotel & Casino.
Granite blocks for erosion control along a beach at the eastern end of Galveston Island, Texas.
The last light of day on Elliott Bay, Seattle, Washington.
The sun sets on a dive boat off the coast of George Town, Grand Cayman.
The port side anchor of the chemical tanker Cape Daly, spotted at Bolivar Roads off the coast of Galveston, Texas.