The long-abandoned school building in the Nevada ghost town of Rhyolite.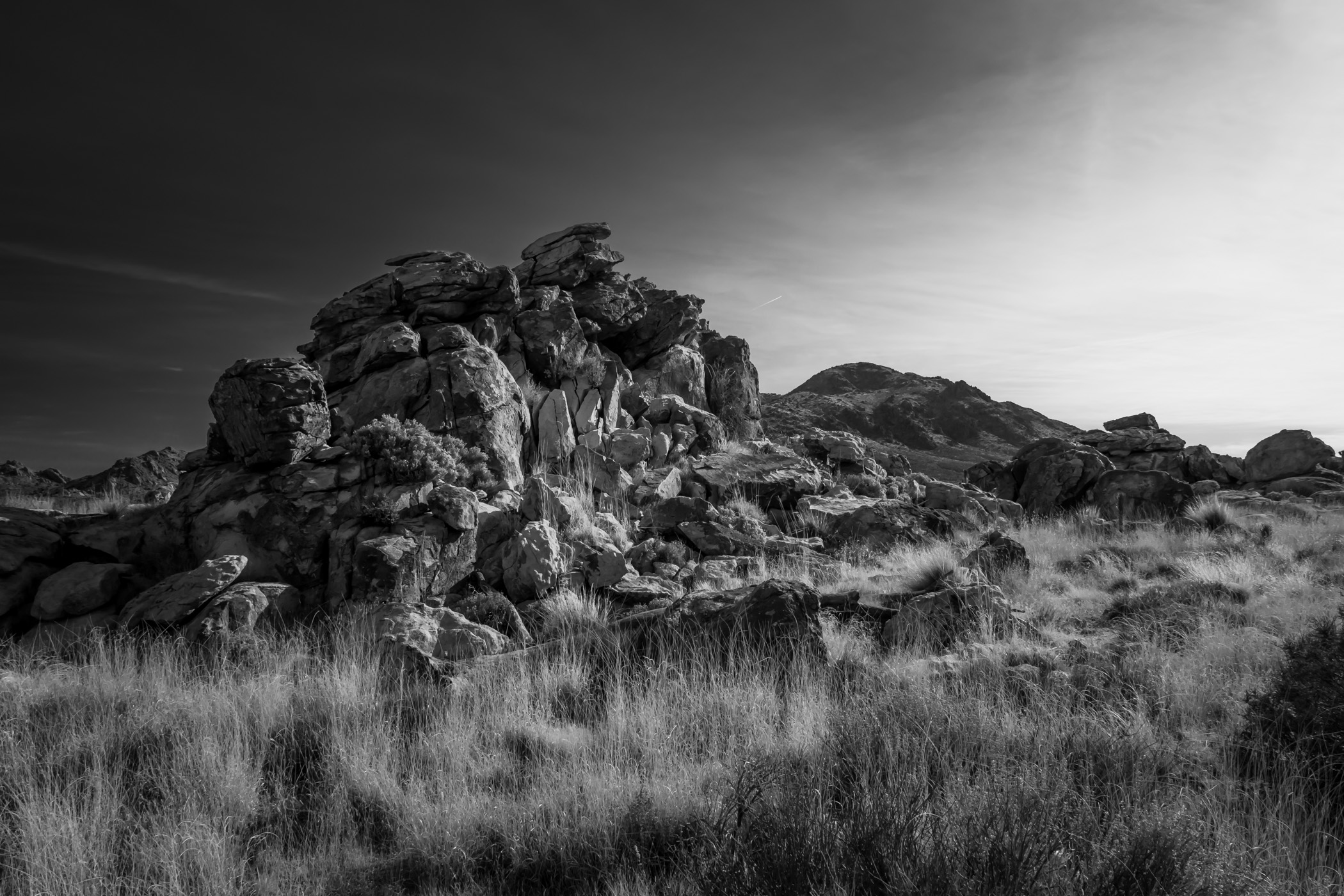 A rocky outcropping at California's Mojave National Preserve.
Bartlesville, Oklahomas' Price Tower, designed by Frank Lloyd Wright, who referred to it as "the tree that escaped the crowded forest".
A line of trees leads into mysterious fog at Erwin Park, McKinney, Texas.
Trees in the morning fog at McKinney, Texas' Erwin Park.
The dried lakebed of the Big Mineral Arm of Lake Texoma at North Texas' Hagerman National Wildlife Refuge.
The many corners of Rudder Tower on the campus of Texas A&M University, College Station, Texas.
Mountains sprout from the shore of Alaska's Glacier Bay.
The long-abandoned post office in the California ghost town of Kelso in the Mojave National Preserve.
Architectural detail of the Aria at Las Vegas' CityCenter.