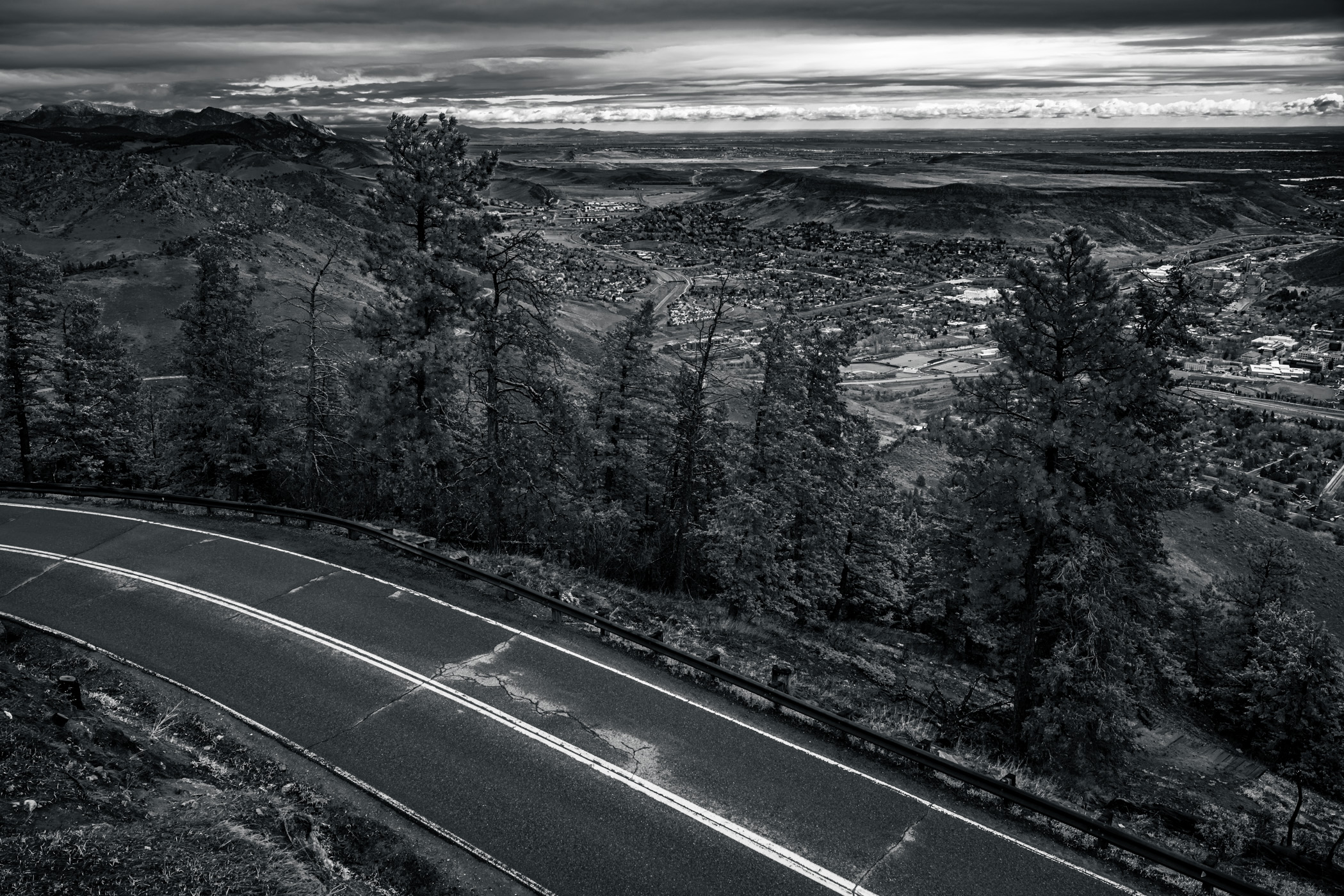 A road carves around Lookout Mountain, overlooking Golden, Colorado.
A sign leads to a Downtown Dallas, Texas, parking garage.
Coin-operated binoculars provide a view of Chattanooga, Tennessee, from atop Lookout Mountain.
Detail of a dandelion spotted in a McKinney, Texas, lawn.
A sunflower searches the sky for sunlight in McKinney, Texas.
A late-winter storm blows in over the snowcapped mountains of Colorado's Rocky Mountain National Park.
Architectural detail of the Sterling C. Evans Library at Texas A&M University, College Station, Texas.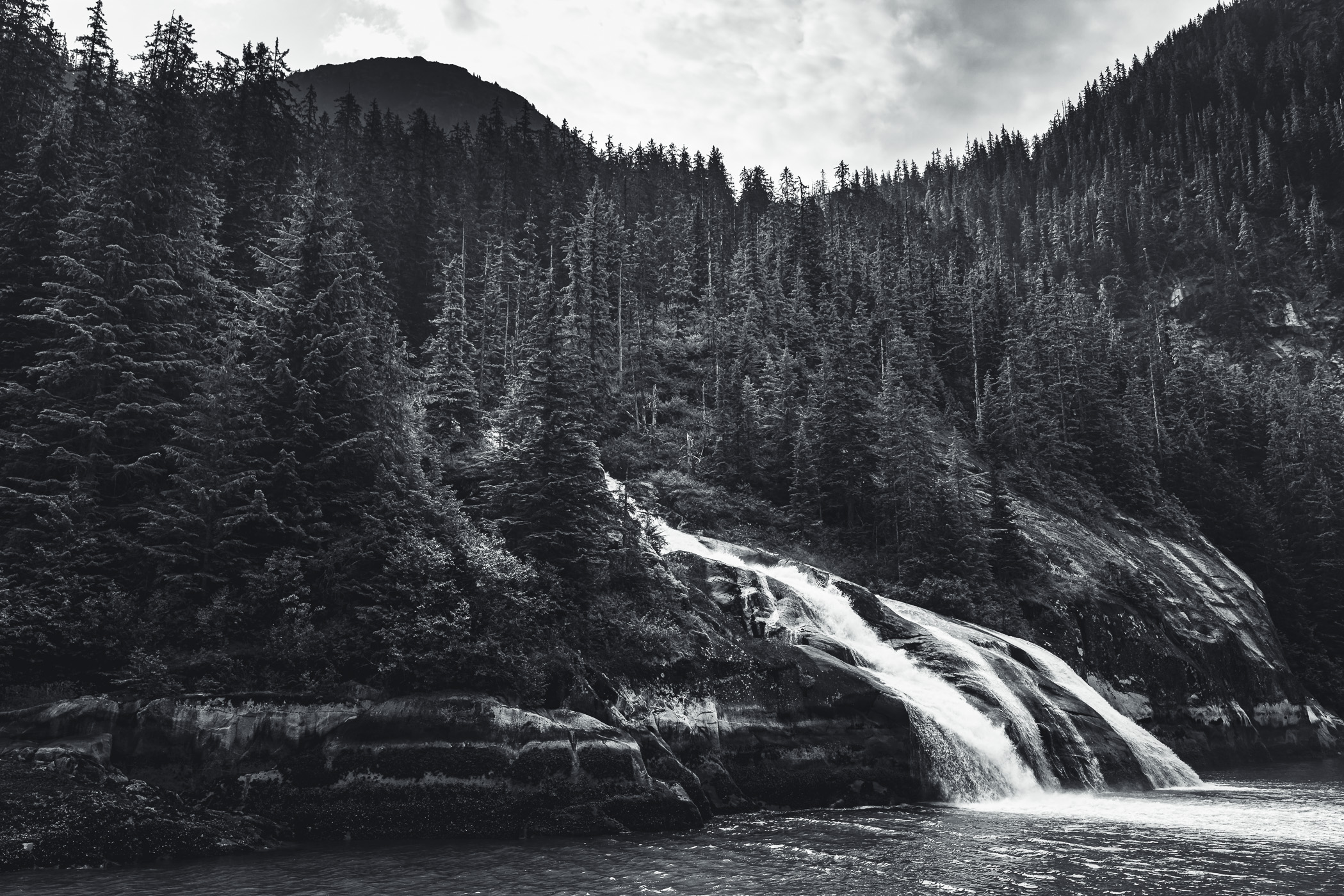 A waterfall pours down a mountain into Alaska's Tracy Arm Fjord.
The unique architecture of Fort Worth, Texas' West 7th Street Bridge.
Distant mountains border Utah's Bonneville Salt Flats.