An old tree stump, weathered by the rushing waters of the Guadalupe River, at the Texas Hill Country's Guadalupe River State Park.
A tree emerges from the morning fog near McKinney, Texas' Erwin Park.
The Talimena National Scenic Byway stretches along the Ouachita Mountains near Mena, Arkansas.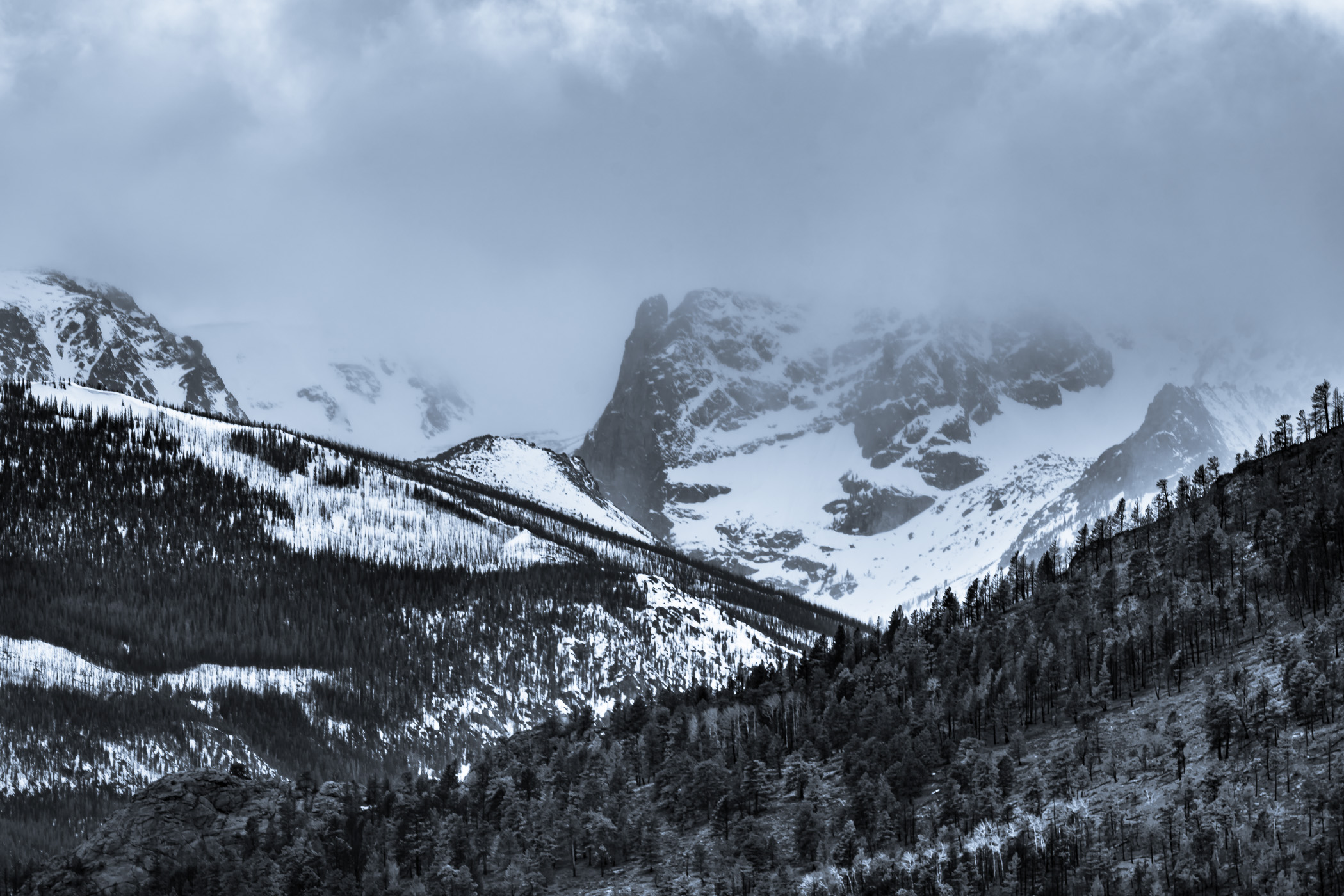 A late winter storm rolls in over Colorado's Rocky Mountain National Park.
Granite rocks at Texas' Enchanted Rock State Natural Area.
Downtown Fort Worth's Bank of America Tower reaches into the North Texas sky.
A cold, foggy morning at San Francisco's Crissy Field.
The Llano River flows over a small dam in Llano, Texas.
The massive roots of a tree along the banks of the Guadalupe River at Texas' Guadalupe River State Park.