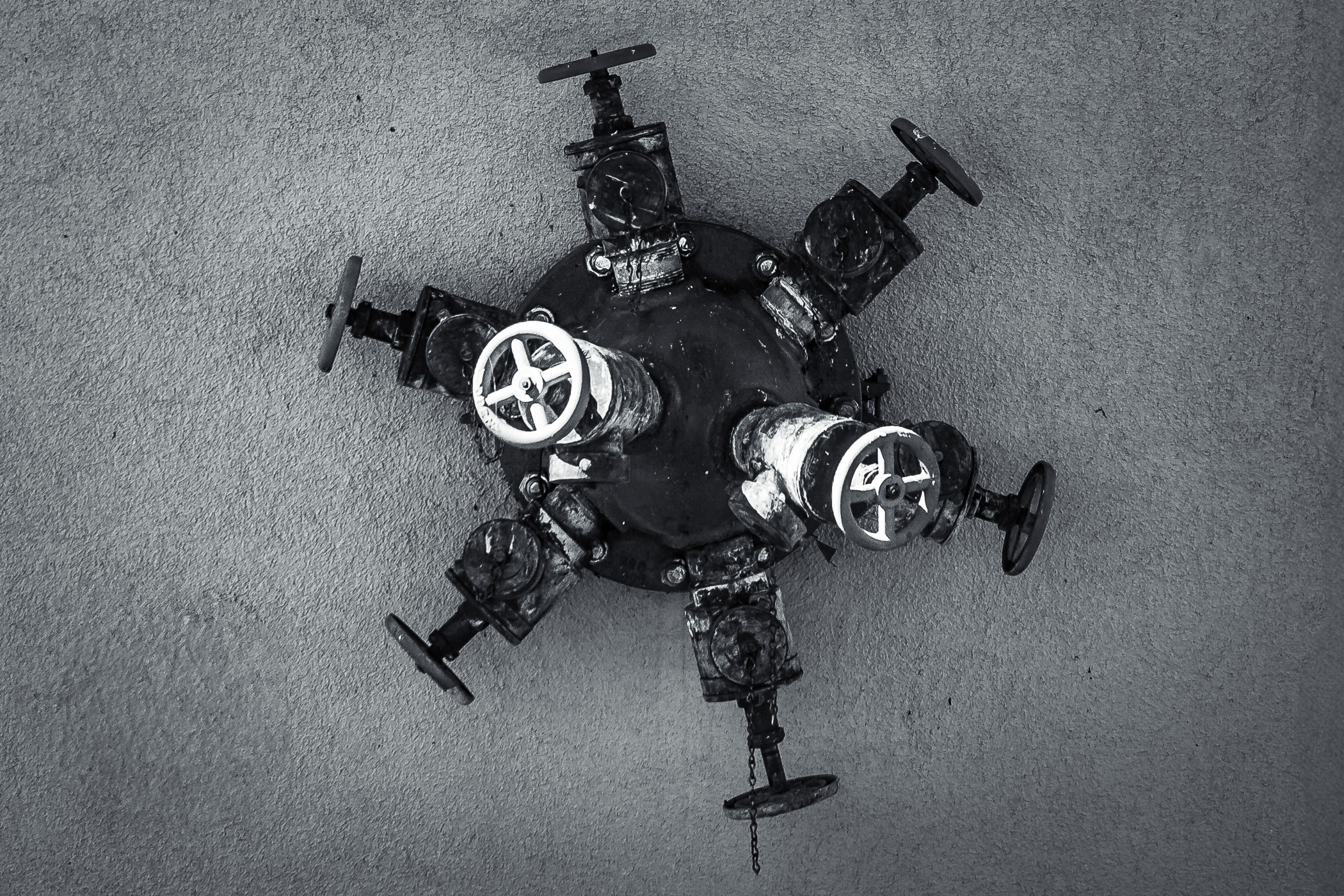 An unusual multi-headed hydrant at Bell Helicopter in Fort Worth.
The interior of a Pratt & Whitney F100 jet engine in an USAF F-15 looking forward from the thrust nozzle.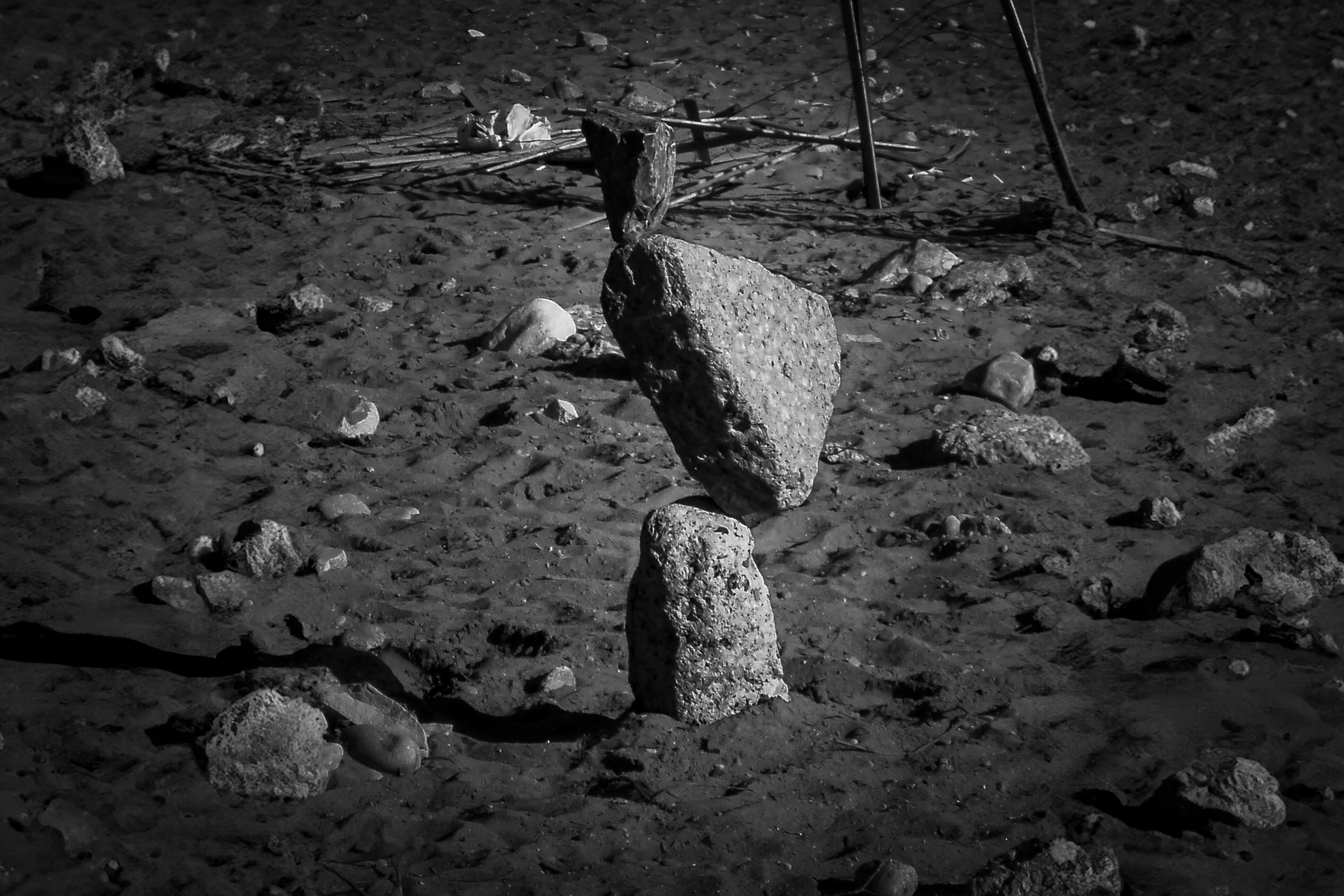 Rocks meticulously balanced in the sand at The Beaches, Toronto.
The pool at the foot of a large fountain in an office complex in Las Colinas, Irving, Texas.
Detail of the engine of an ancient steam-powered tractor in Marietta, Oklahoma.
A caliche road leads through the brush a Fort Richardson State Park in Jacksboro, Texas.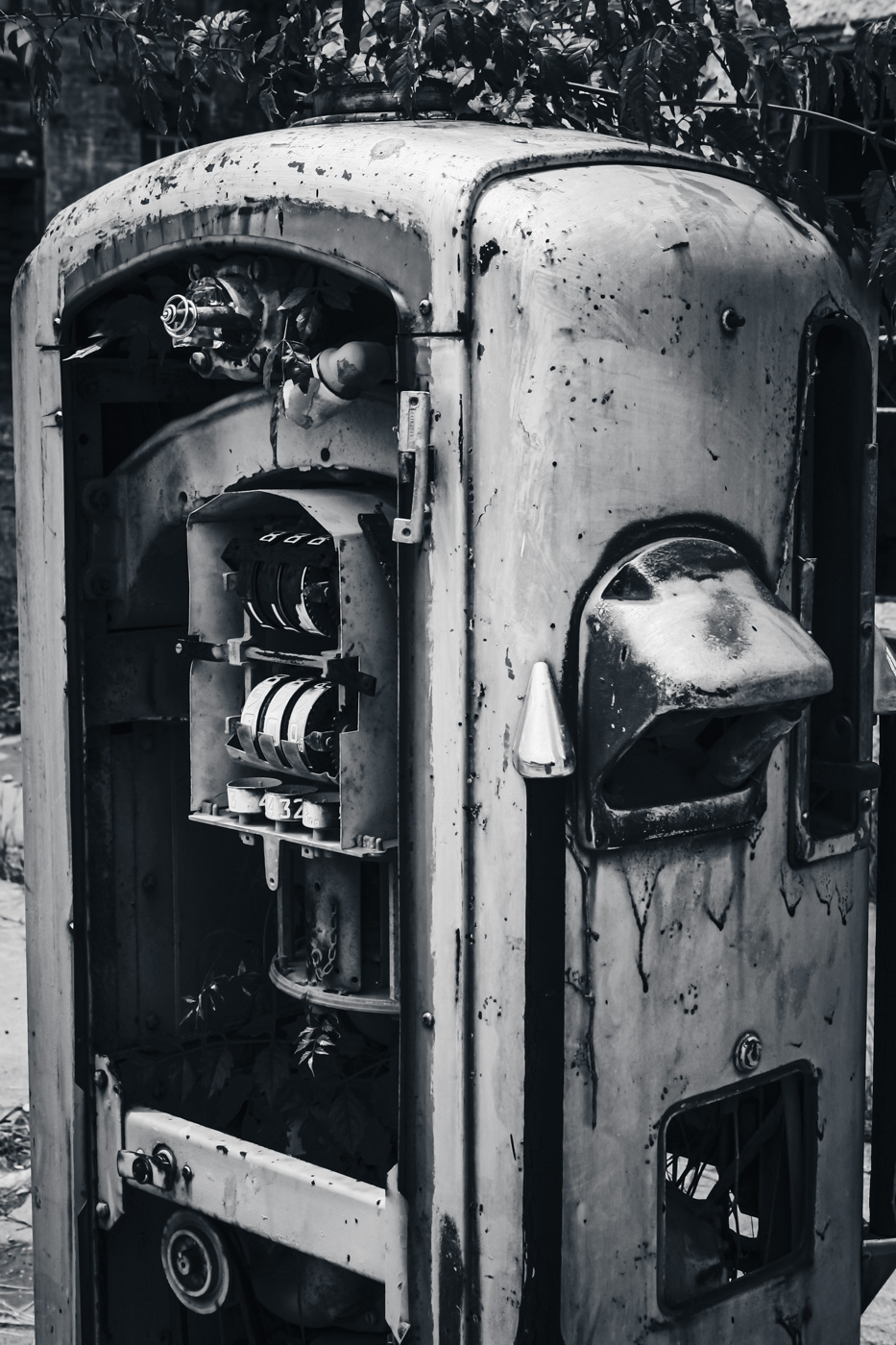 This decrepit gas pump was in Pilot Point, Texas.
A group of frontier soldier re-enactors convenes at Fort Richardson in Jacksboro, Texas.
The sign at the Gulf States Building at the Main 3 Downtown in Downtown Dallas.
A school being razed in Denison, Texas.