The regular square patterns of the windows on the Thanksgiving Tower in Downtown Dallas reflecting the Republic Center and its rocket-like spire resemble a giant sheet of graph paper.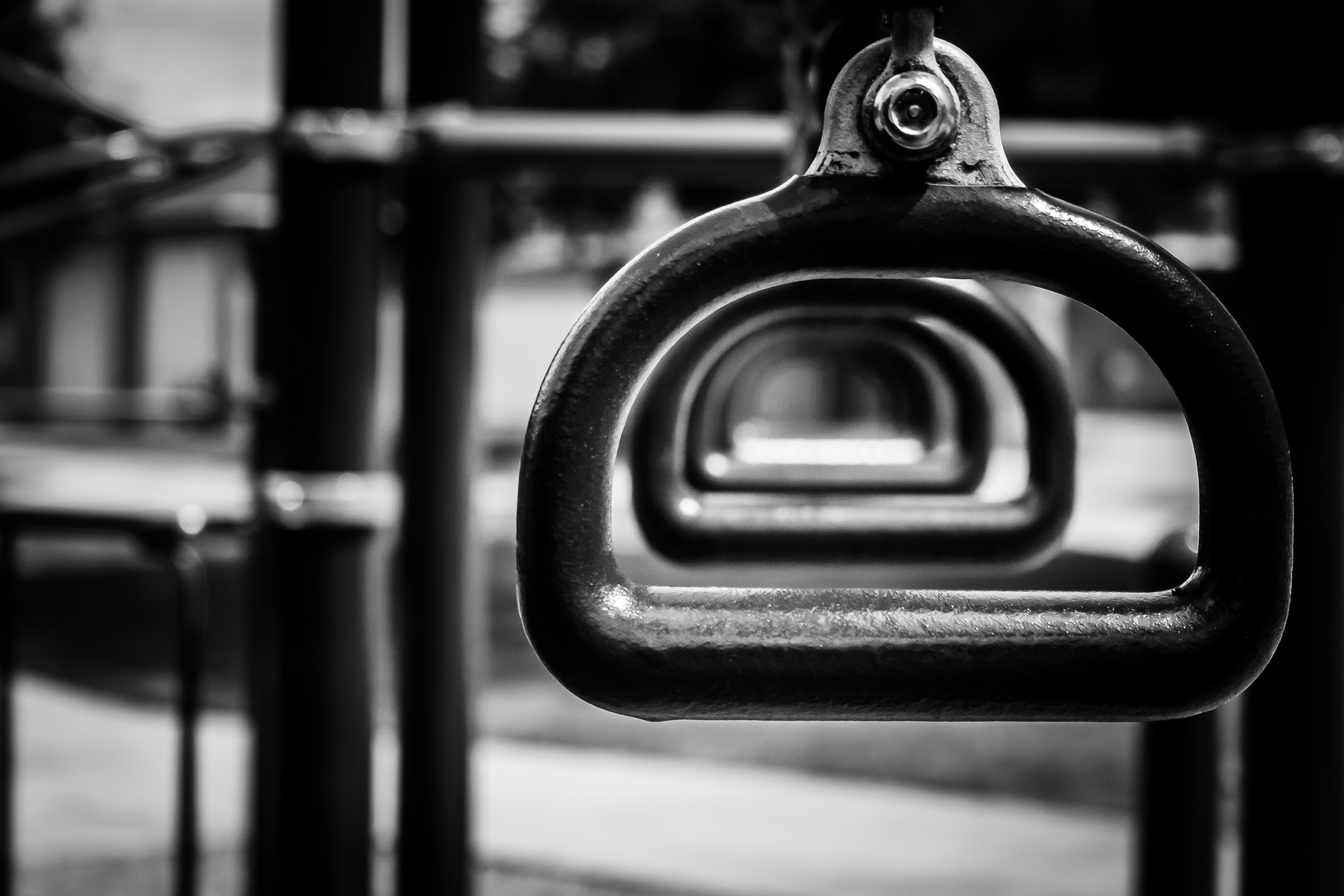 Playground rings at the Haggard Park playground in Downtown Plano, Texas.
Tiers in the atrium at the Plaza of the Americas in Dallas.
Detail of the neck of a banjo that was hand-made by the great-great-grandfather (or "something like that") of a mentally-challenged person I used to help take care of.
Through the skylight of the portico at the Sheraton Hotel in Downtown Dallas on a rainy Saturday.
Bricks stacked neatly in a back alley in the tiny hamlet of Hico, Texas.
A cactus at the Fort Worth Botanic Gardens' Cactus Garden.

Railroad ties form a staircase at Dinosaur Valley State Park, Glen Rose, Texas.
Exterior detail of the Ellis County Courthouse, Waxahachie, Texas.
Exterior detail of Chase Bank in Corsicana, Texas.