Architectural detail of the Aria at Las Vegas' CityCenter.
A granite rock rises from the Gulf of Mexico surf at the base of the Galveston, Texas, seawall.
A fallen tree lies dried and gnarled at Texas' Enchanted Rock State Natural Area.
The mountain forests of New Mexico's Taos Ski Valley.
A log on a rocky beach at Texas' Colorado Bend State Park.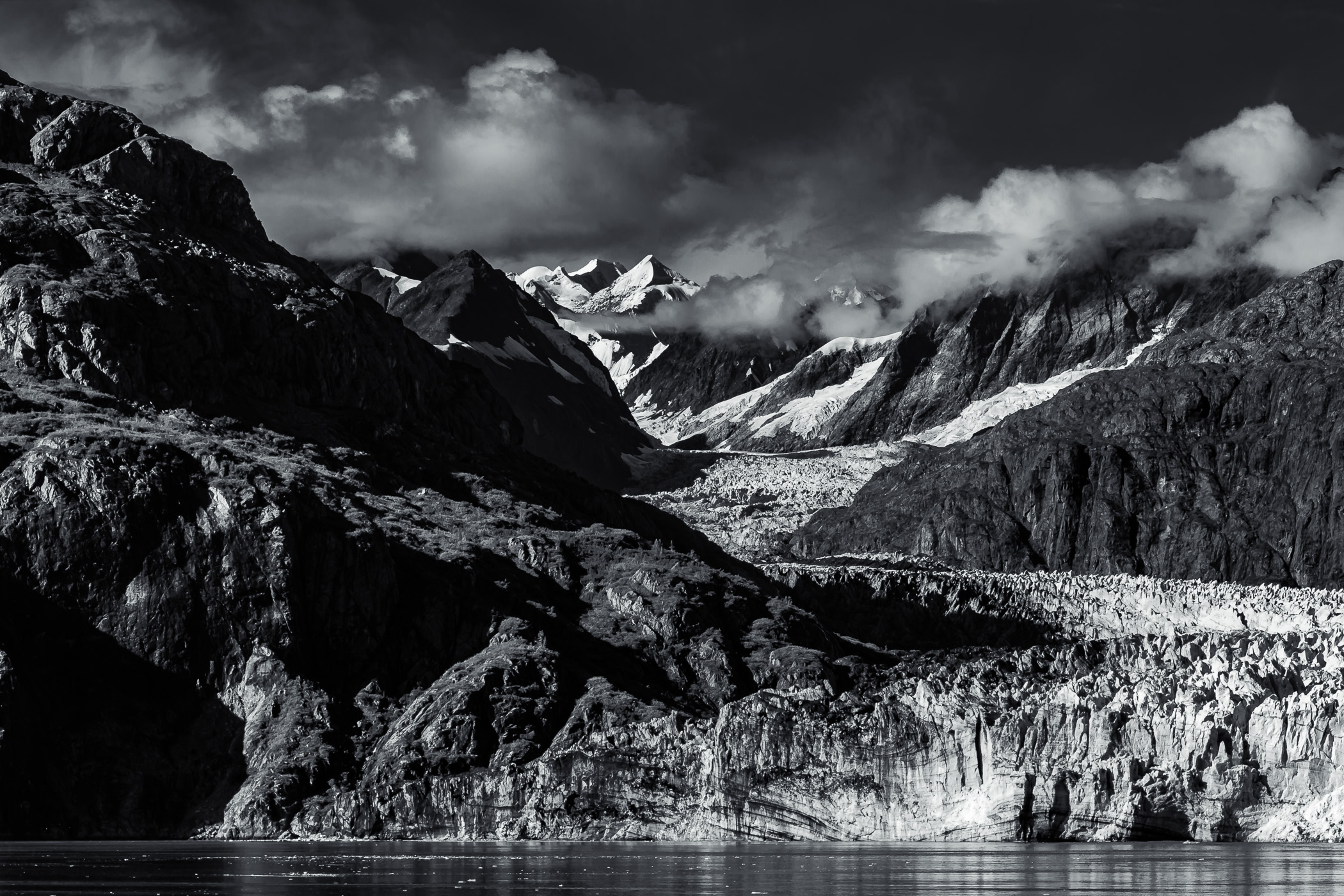 Alaska's Lamplugh Glacier wends through the mountains of Glacier Bay National Park.
A road leads to snowcapped mountains at Colorado's Rocky Mountain National Park.
A mountain road winds through the forest on a rainy, overcast day near Golden, Colorado.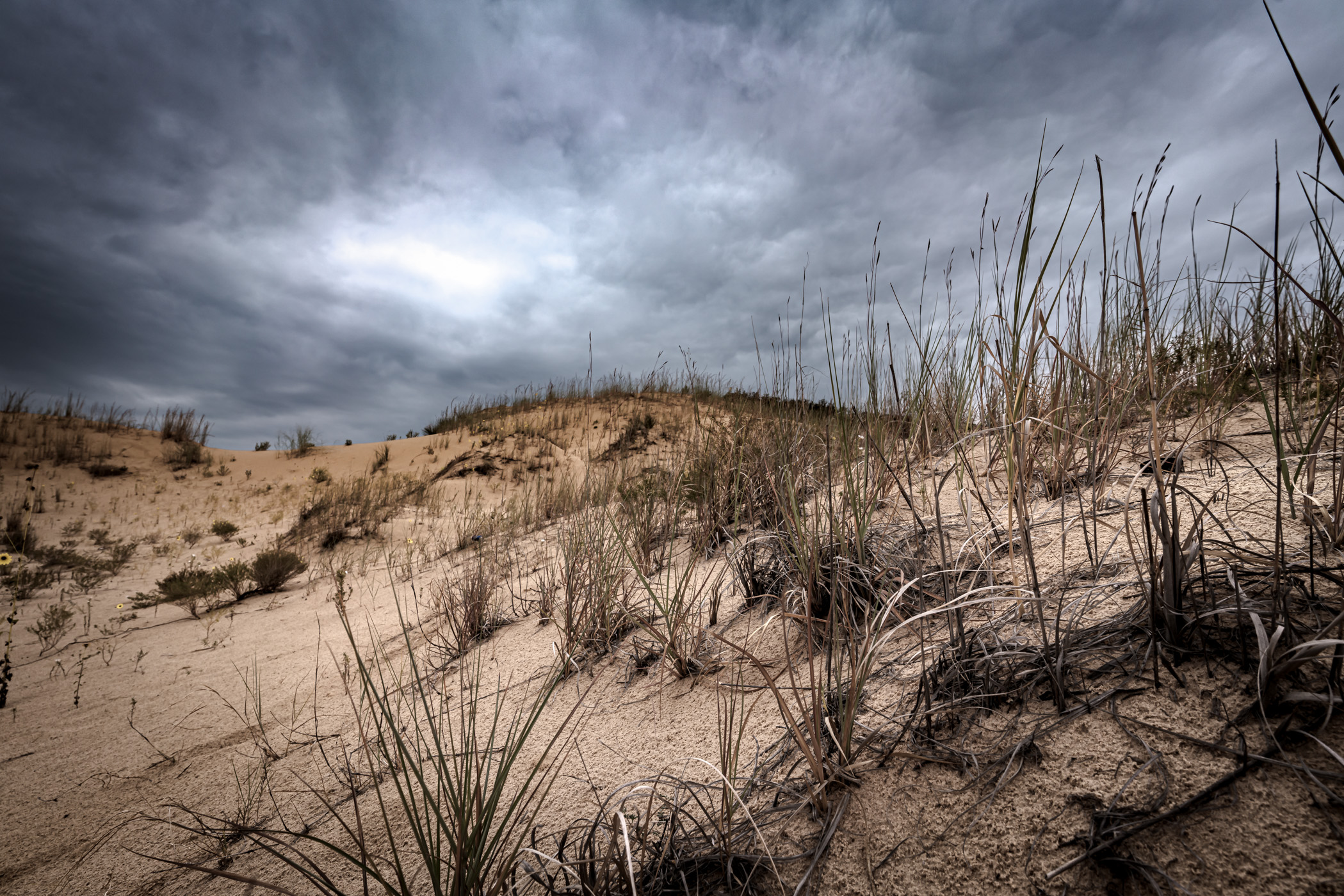 Desert plants grow amongst the dunes at West Texas' Monahans Sandhills State Park.