Trees grow in the forested mountains of New Mexico near Taos.
Ripples in the sand on a Galveston Island, Texas, beach.
Detail of a headstone at Oakland Memorial Park cemetery, Terrell, Texas.
A fallen tree at Devil's Den State Park, Arkansas.
The Rio Grande flows through the desert at the Rio Grande Gorge near Taos, New Mexico,
Architectural detail of a glass-enclosed escalator at Dallas' Perot Musuem of Nature & Science.
Water flows over the rim of the lower level of Oregon's Multnomah Falls.
Dried, cracked mud in a field near Celina, Texas.
Abstract architectural detail of the top of Downtown Dallas' 72-story, 280.7 m (921 ft) Bank of America Plaza.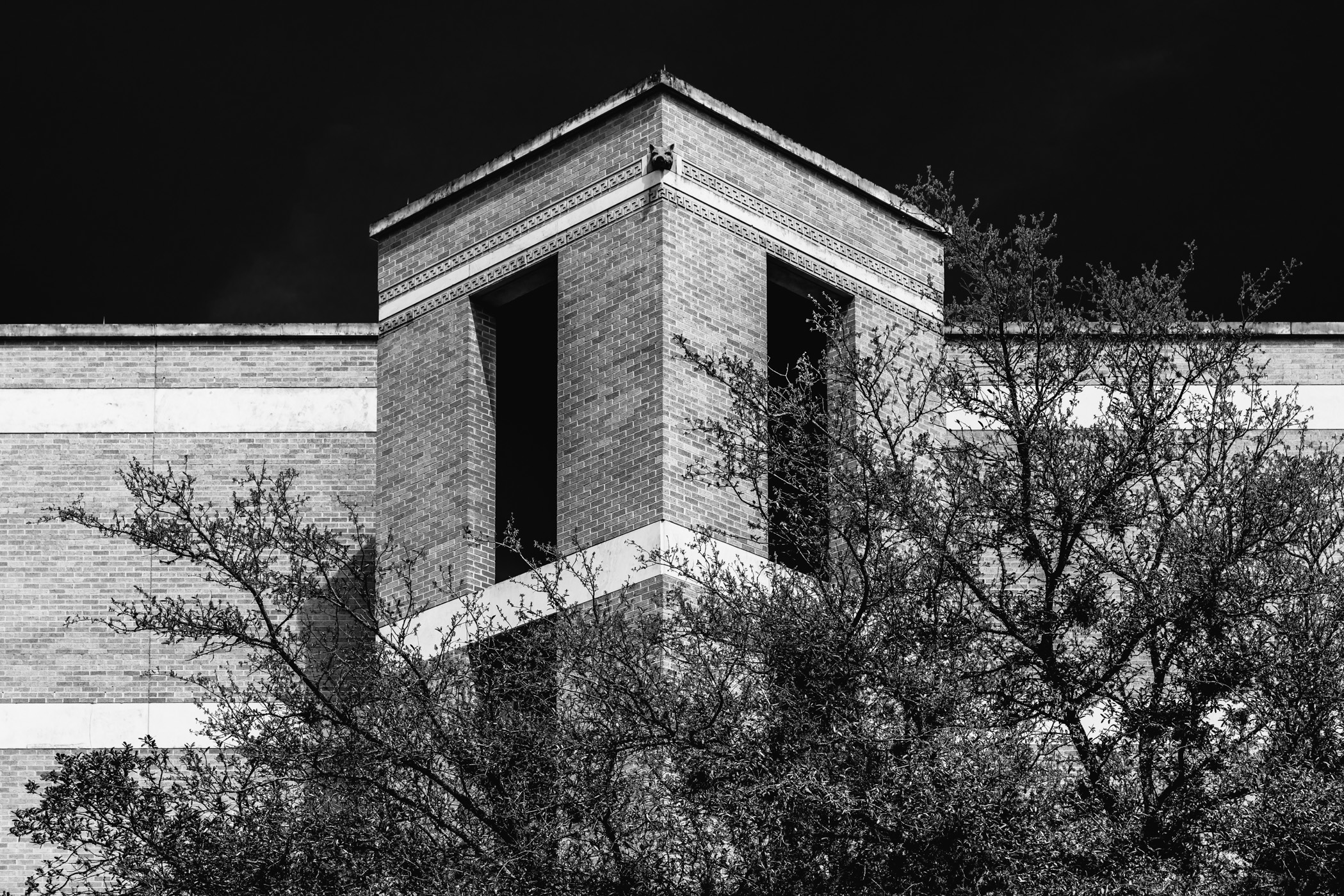 A fanciful architectural flourish of a pig's head atop an exterior stairwell at the CVE Lab Building, Texas A&M University.