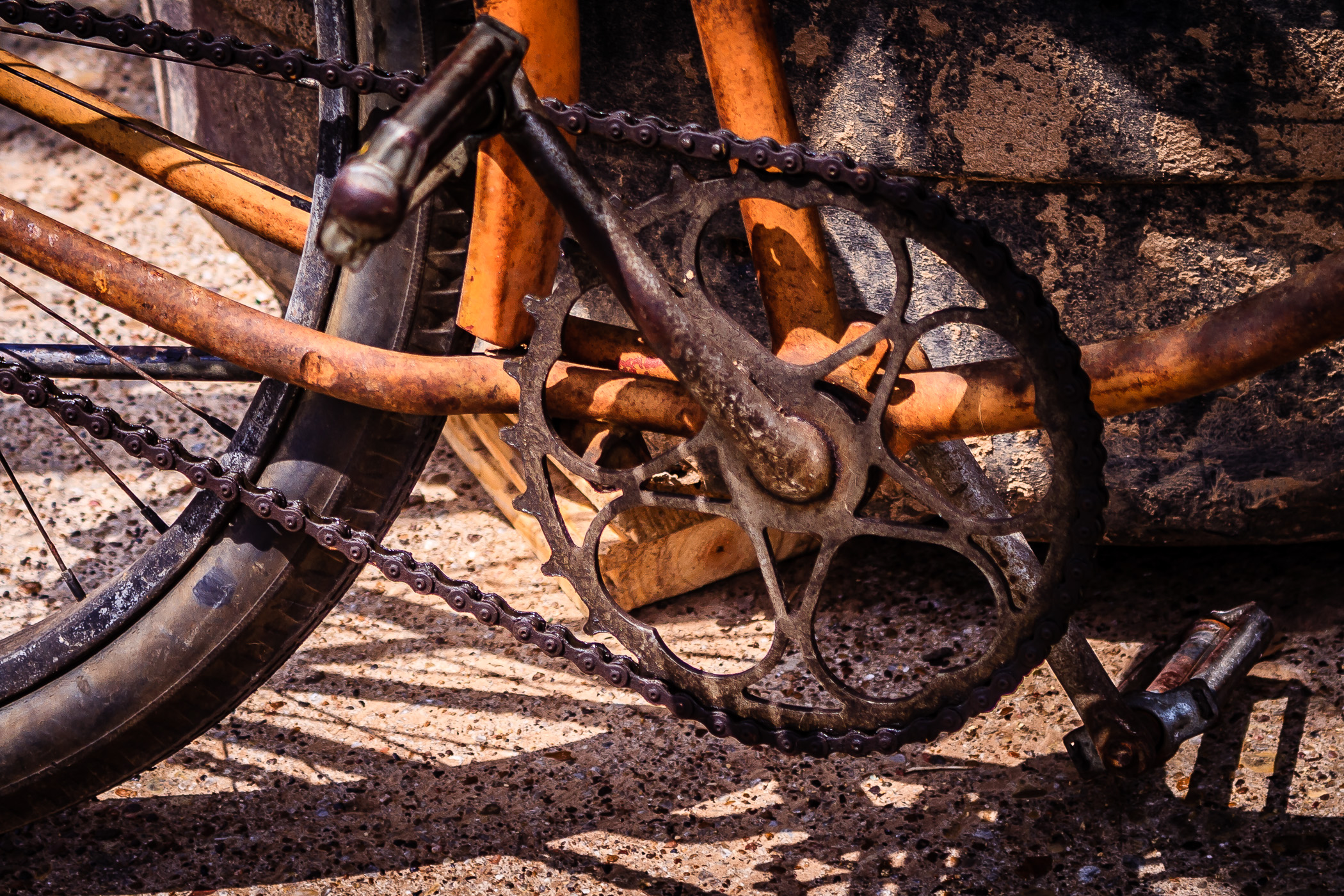 A bike's pedals, gears and chain, seen somewhere in Dallas.
A bike overlooks Addison, Texas' Bosque Park from a second-story breezeway in an adjacent building.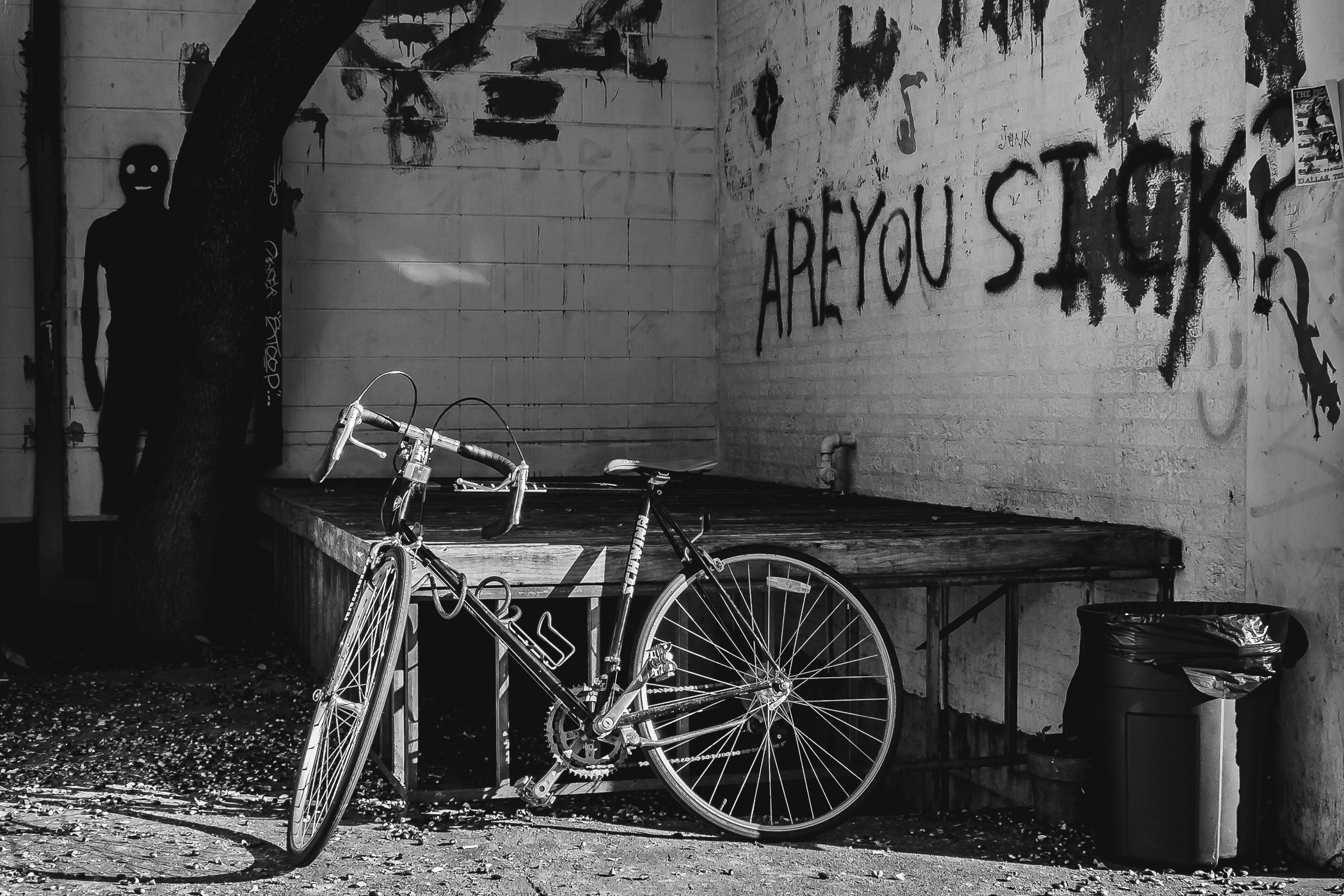 A bicycle and graffiti in Denton, Texas.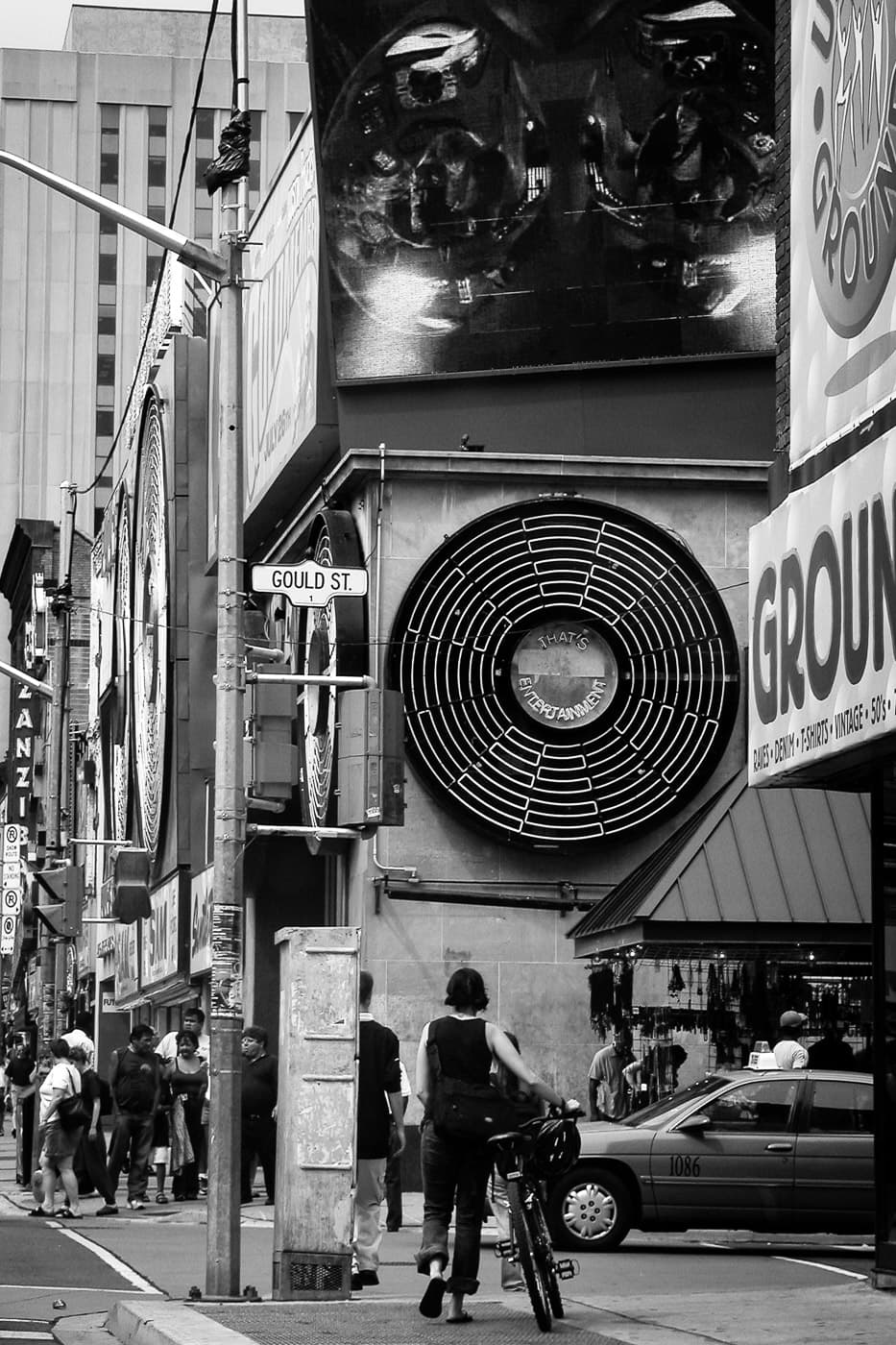 A girl walks her bike along Toronto's Yonge Street towards iconic retailer Sam the Record Man in this shot from 2004. Sadly, the store closed forever in 2007.