Detail of the Thunderbird and Whale totem pole at Ketchikan, Alaska's Totem Bight State Historical Park.
Artist Pat Johanson's serpentine sculptures snake and undulate through Leonhardt Lagoon in Dallas' Fair Park. (Click the photo to view a larger version)
55-gallon drums welded together and painted to make artwork in a Waxahachie, Texas, park.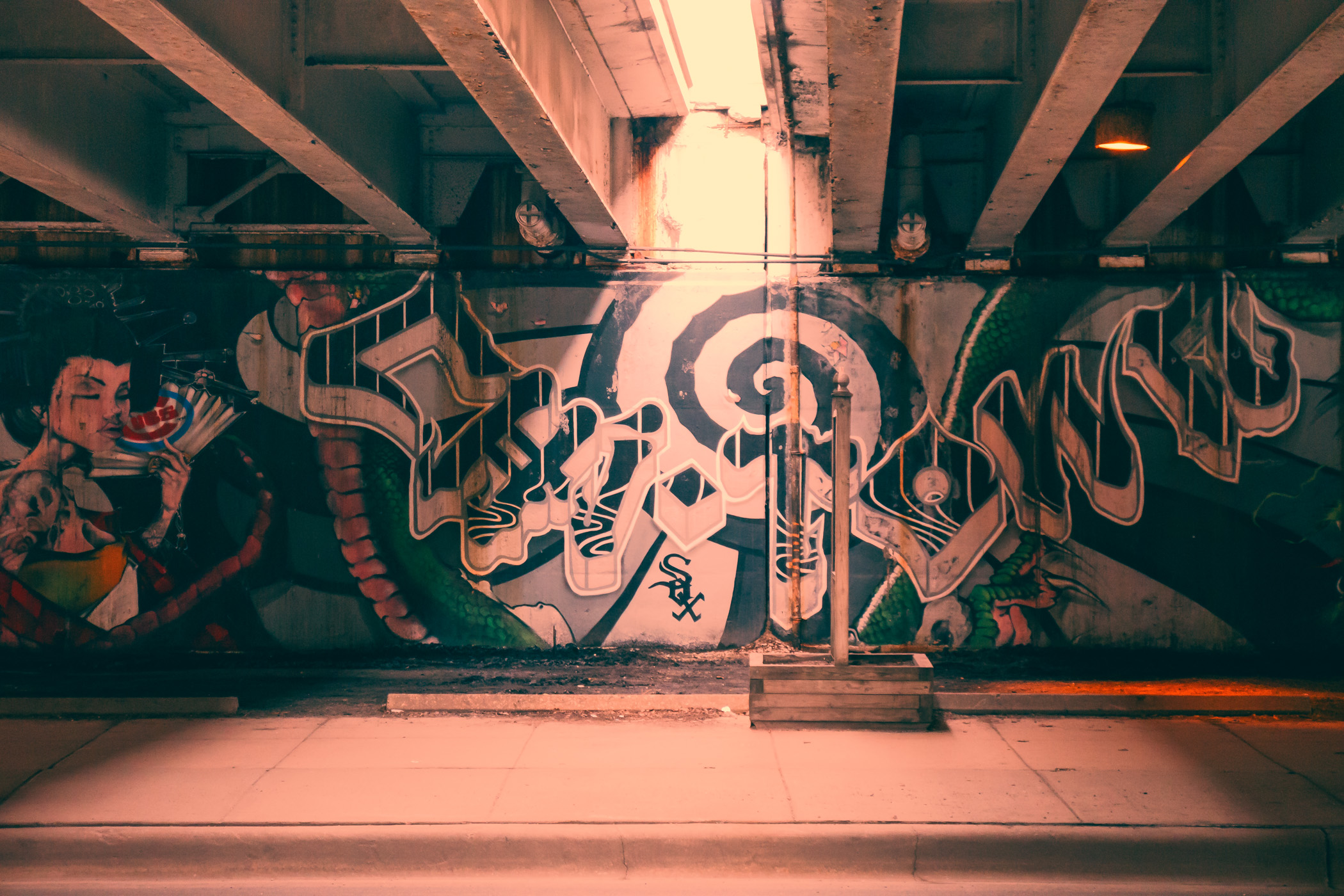 A sliver of sunlight illuminates graffiti on the lower level of Chicago's Lake Shore Drive.
Detail of a shipping container—an element of Tim Hawkinson's Over the Water—at San Francisco's Exploratorium.
Artist Richard Phillips' controversial piece "Playboy Marfa" (originally sited in Marfa, Texas, but forced to move to comply with the Highway Beautification Act) rises into the morning sky over Dallas.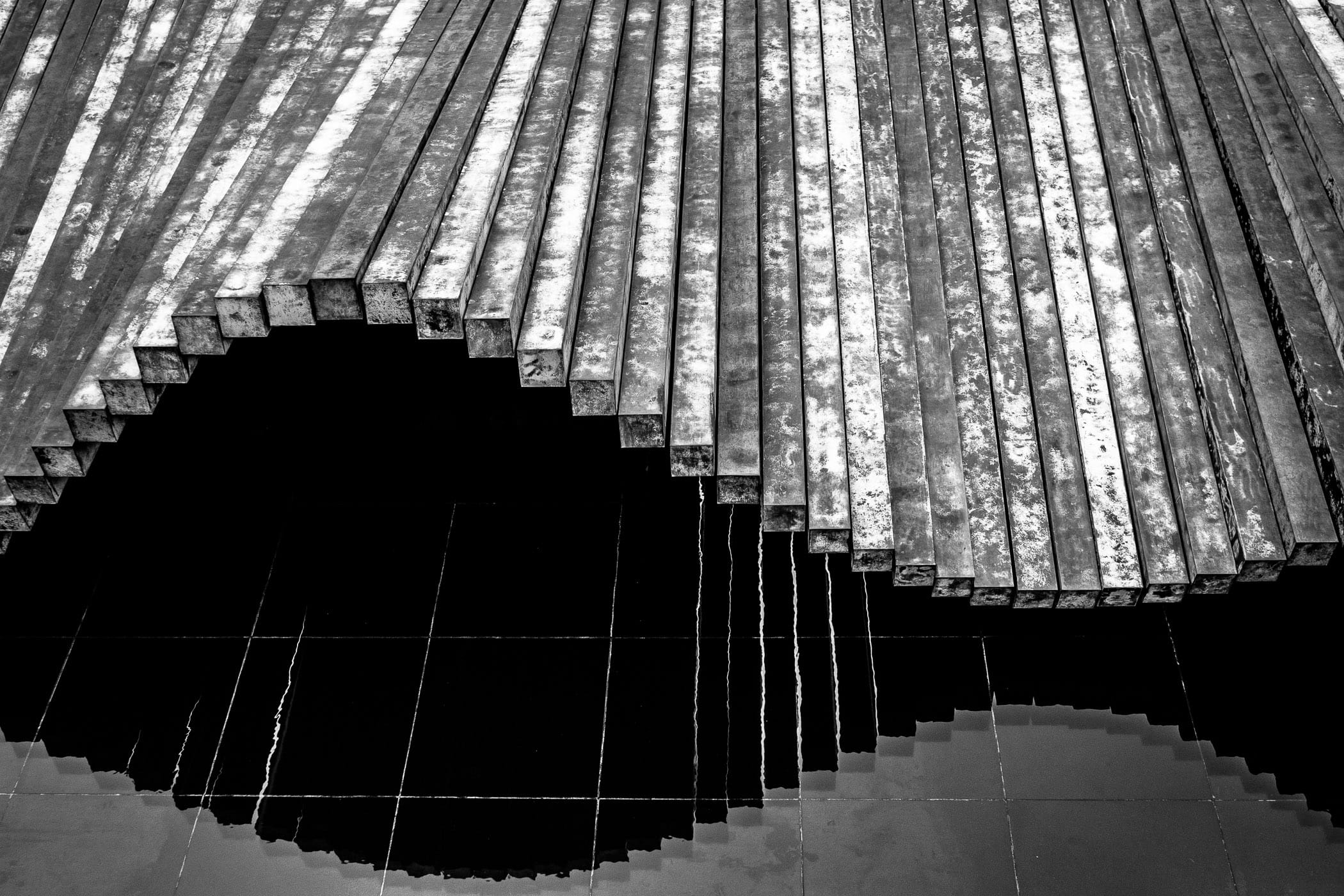 Detail of Santiago Calatrava's dynamic sculpture "Wave" at the Meadows Museum of Art at Southern Methodist University, Dallas.
The reflections of adjacent buildings are bent and twisted in the polished stainless steel skin of Anish Kapoor's Cloud Gate, colloquially known as "The Bean", in Millennium Park, Chicago.
"Grass Blades", a sculpture by Susan Zoccola, adjacent to the Experience Music Project, rises into the sky over Seattle.
Abrazo Monumental by Mexican sculptor Jorge Marín as seen at the Fort Worth Water Gardens.