Downtown Dallas' Chase Tower rises over the adjacent Plaza of the Americas.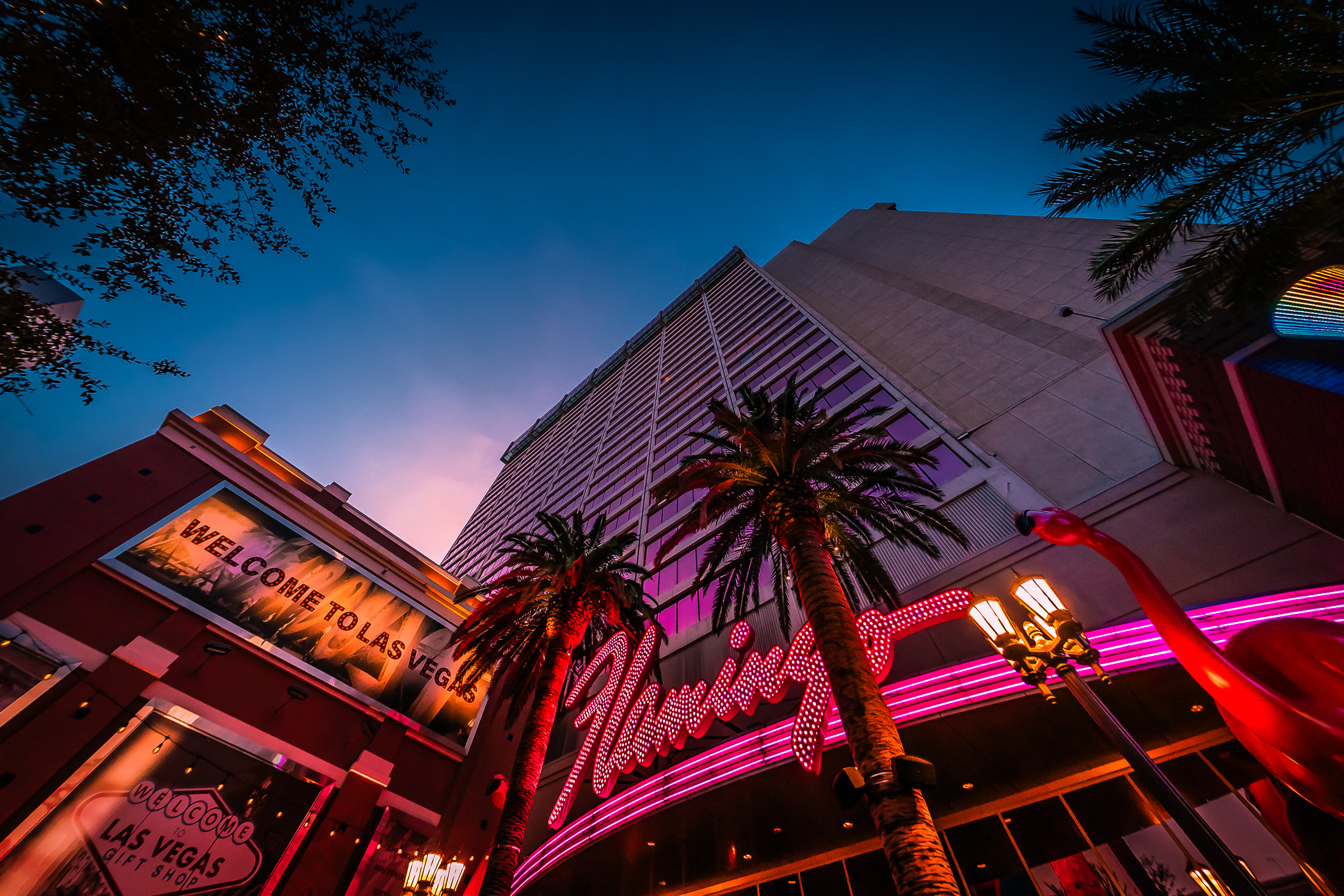 Early-morning at The Flamingo, Las Vegas.
Abstract detail of Fort Worth, Texas' West 7th Street Bridge.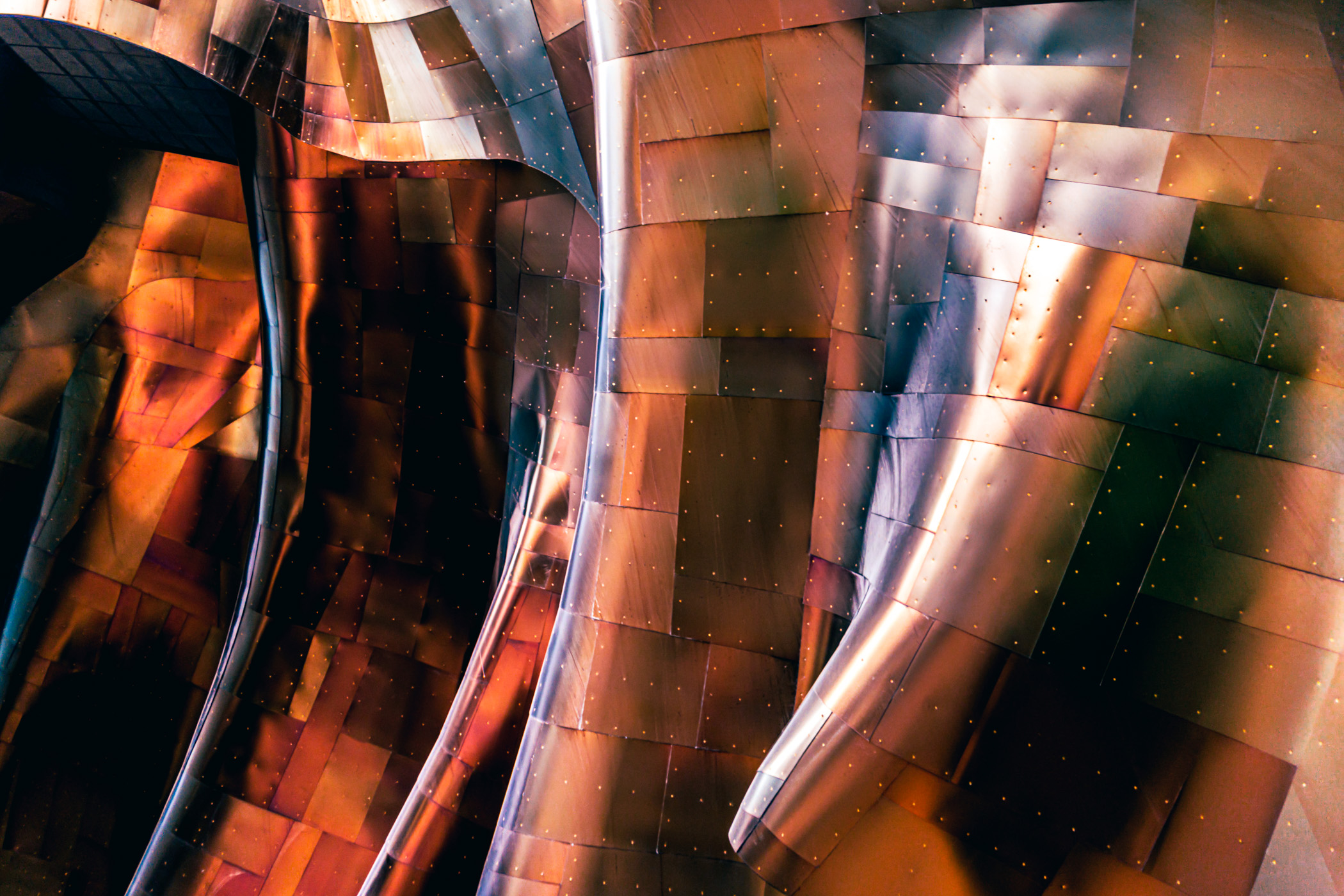 Abstract architectural detail of Frank Gehry's Museum of Pop Culture, Seattle.
An abstract view of a grain elevator in Fort Worth, Texas.
Detail of the abandoned train depot at Marietta, Oklahoma.
The Atelier and the Museum Tower rise into the cloudy sky over the Dallas Arts District.
A fire escape climbs the outside of Downtown Houston's Great Southwest Building.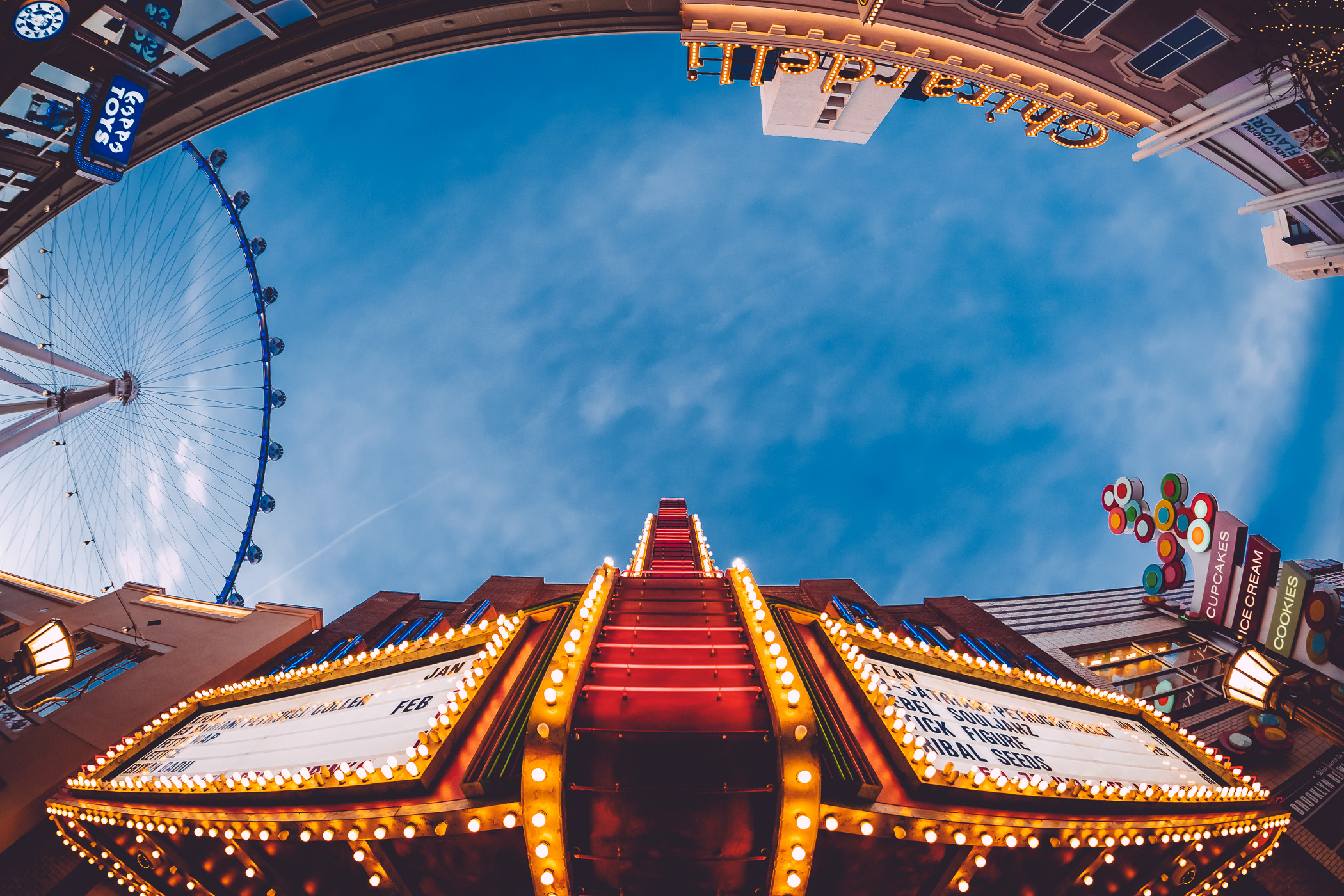 The blue sky of the Las Vegas Valley as seen from the Linq Promenade.