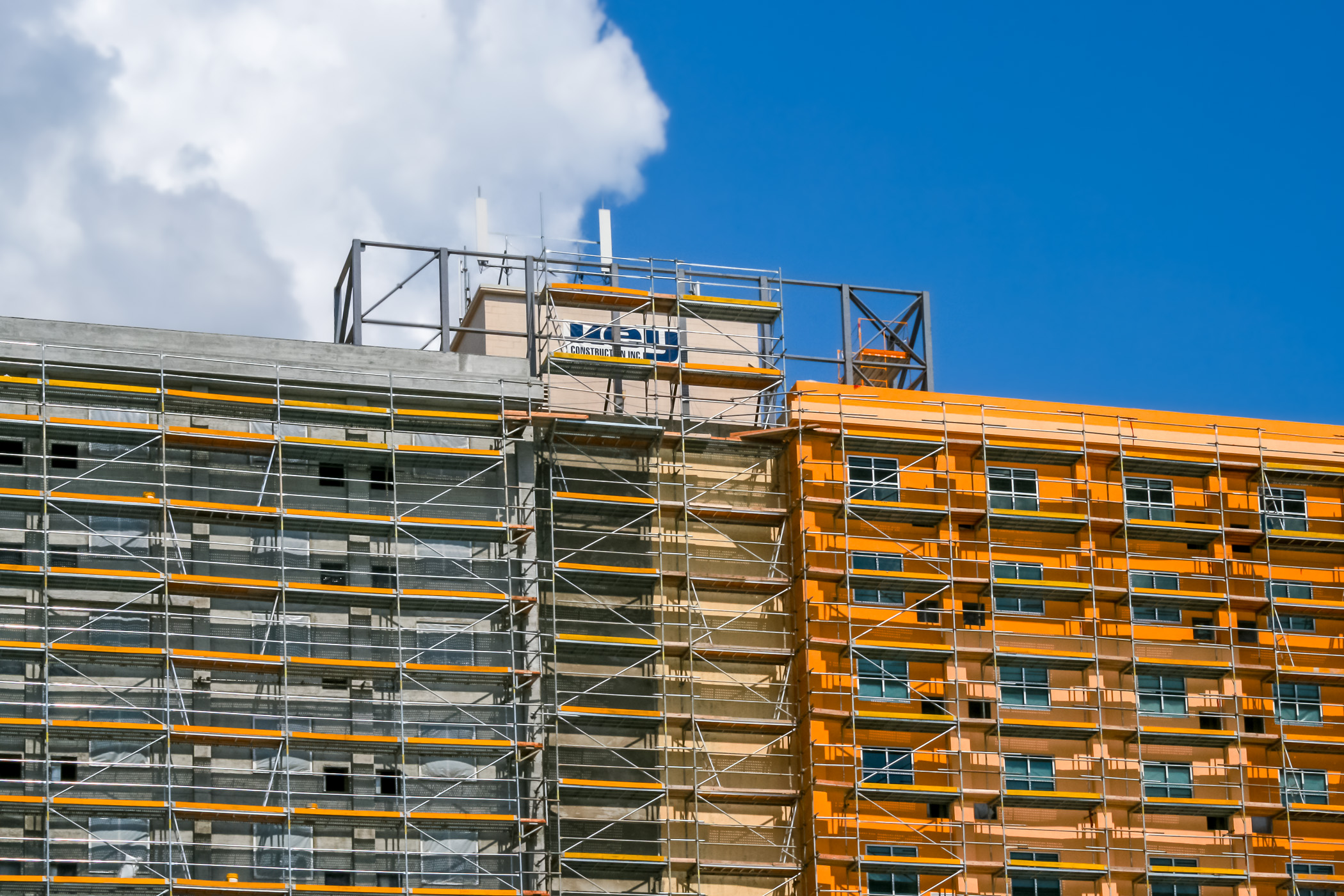 Scaffolds on a new building being constructed near Downtown Fort Worth, Texas.
Downtown Dallas' Energy Plaza, reflected in an adjacent skyscraper's windows.
Exterior detail of the Ellis County Courthouse, Waxahachie, Texas.
Exterior detail of Chase Bank in Corsicana, Texas.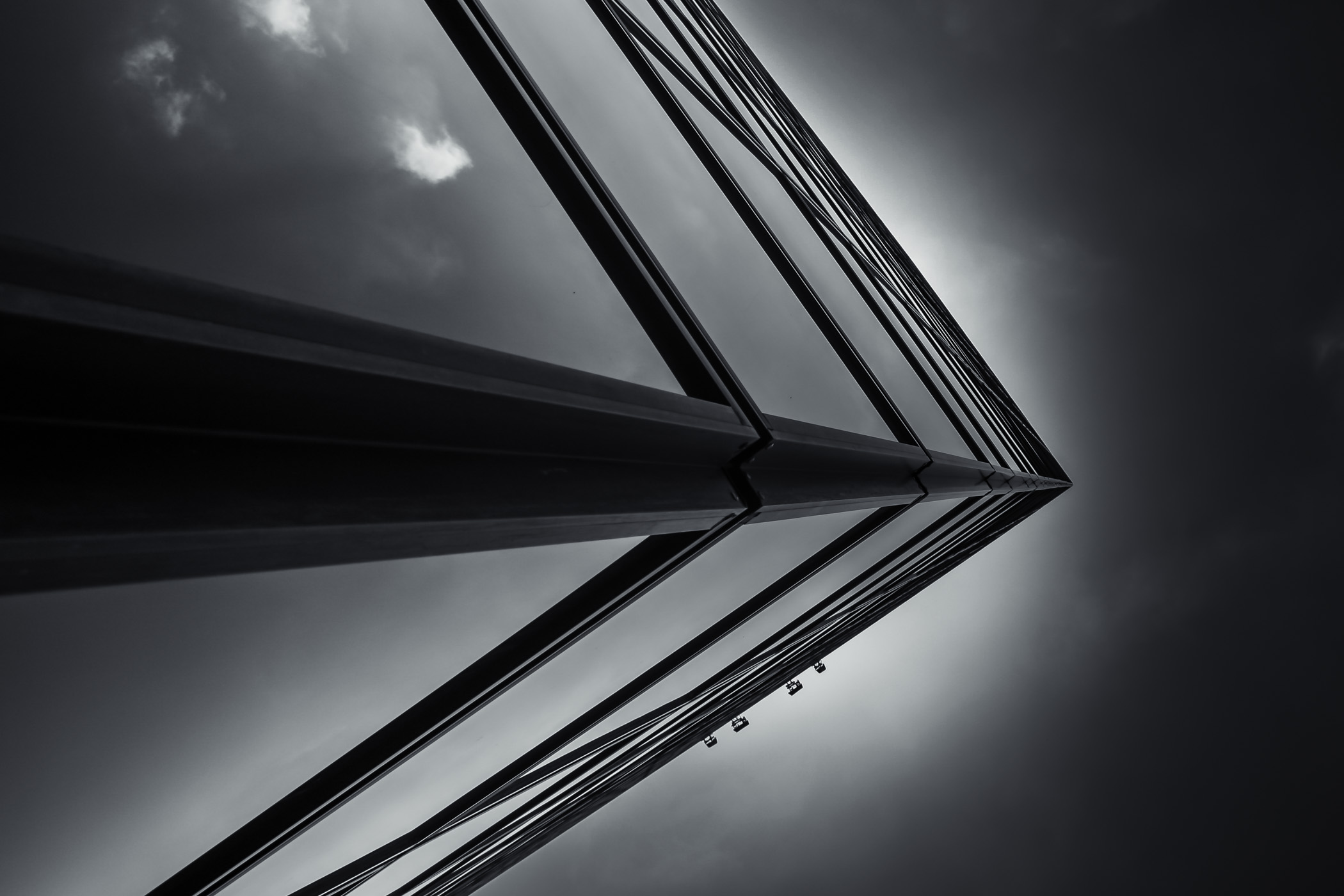 Abstract detail of the Plaza Tower building in Tyler, Texas.
Clouds reflected in the windows of an office building in Frisco, Texas.