Architectural detail of the Aria at Las Vegas' CityCenter.
The first light of day on the Dallas Arts District's HALLArts Residences.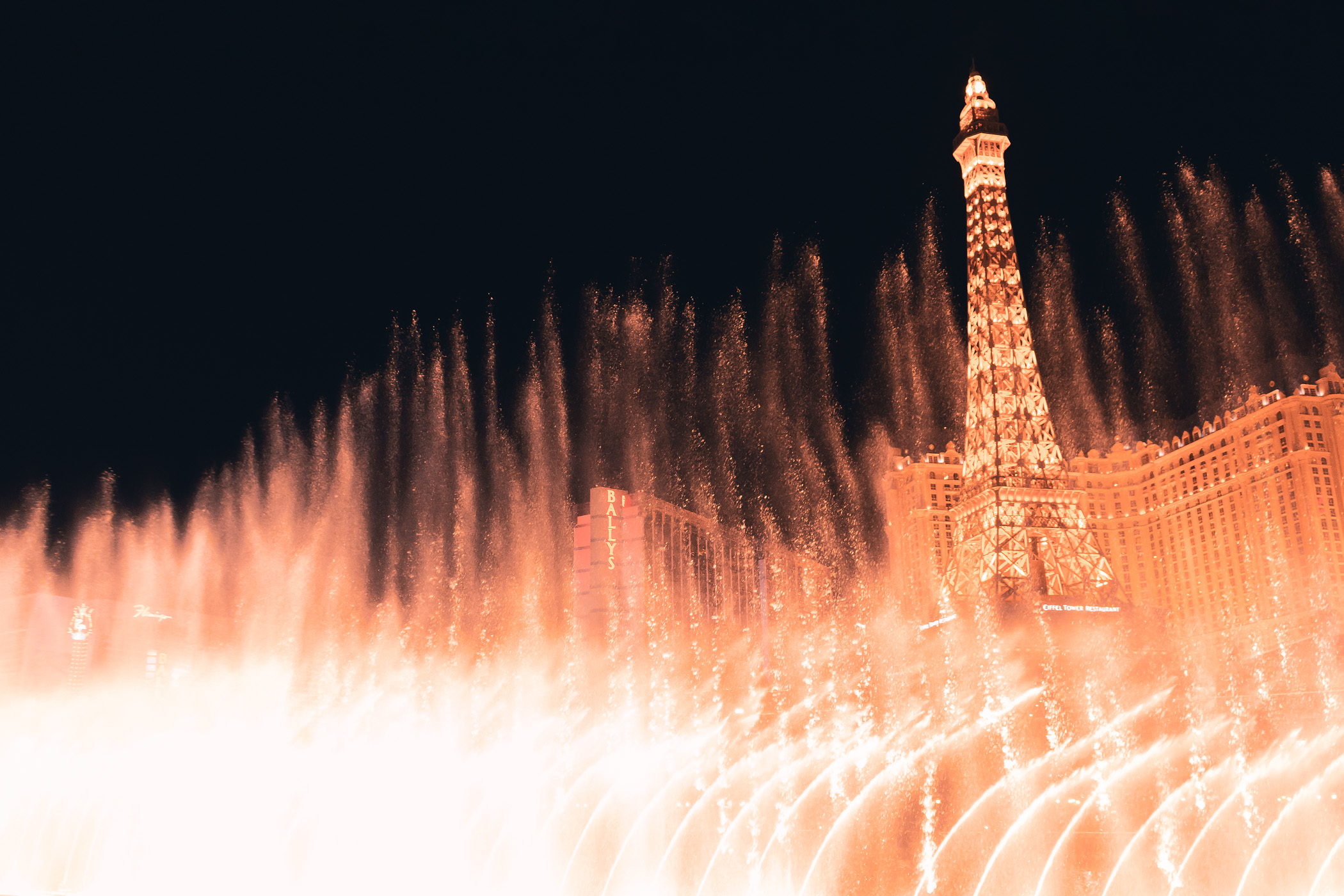 Las Vegas' Paris and Ballys, partially-obscured by the fountains at the adjacent Bellagio.
Alcatraz Prison lurks mysteriously in the San Francisco Bay fog.
The morning sun shines on San Francisco's Palace of Fine Arts.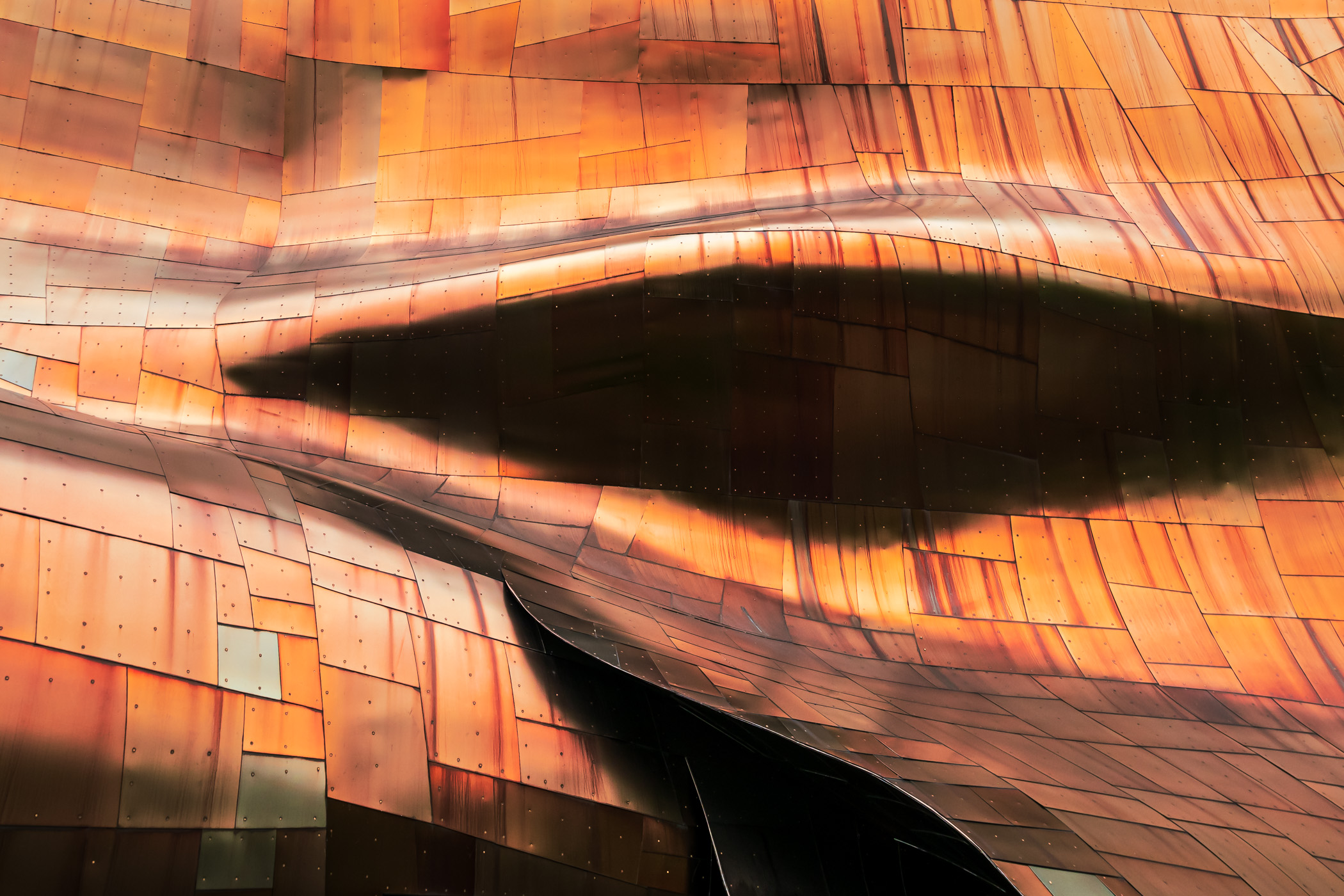 An abstract detail of architect Frank Gehry's Museum of Pop Culture, Seattle.
An abstract view of a ramp on an abandoned parking garage near Downtown Dallas, Texas.