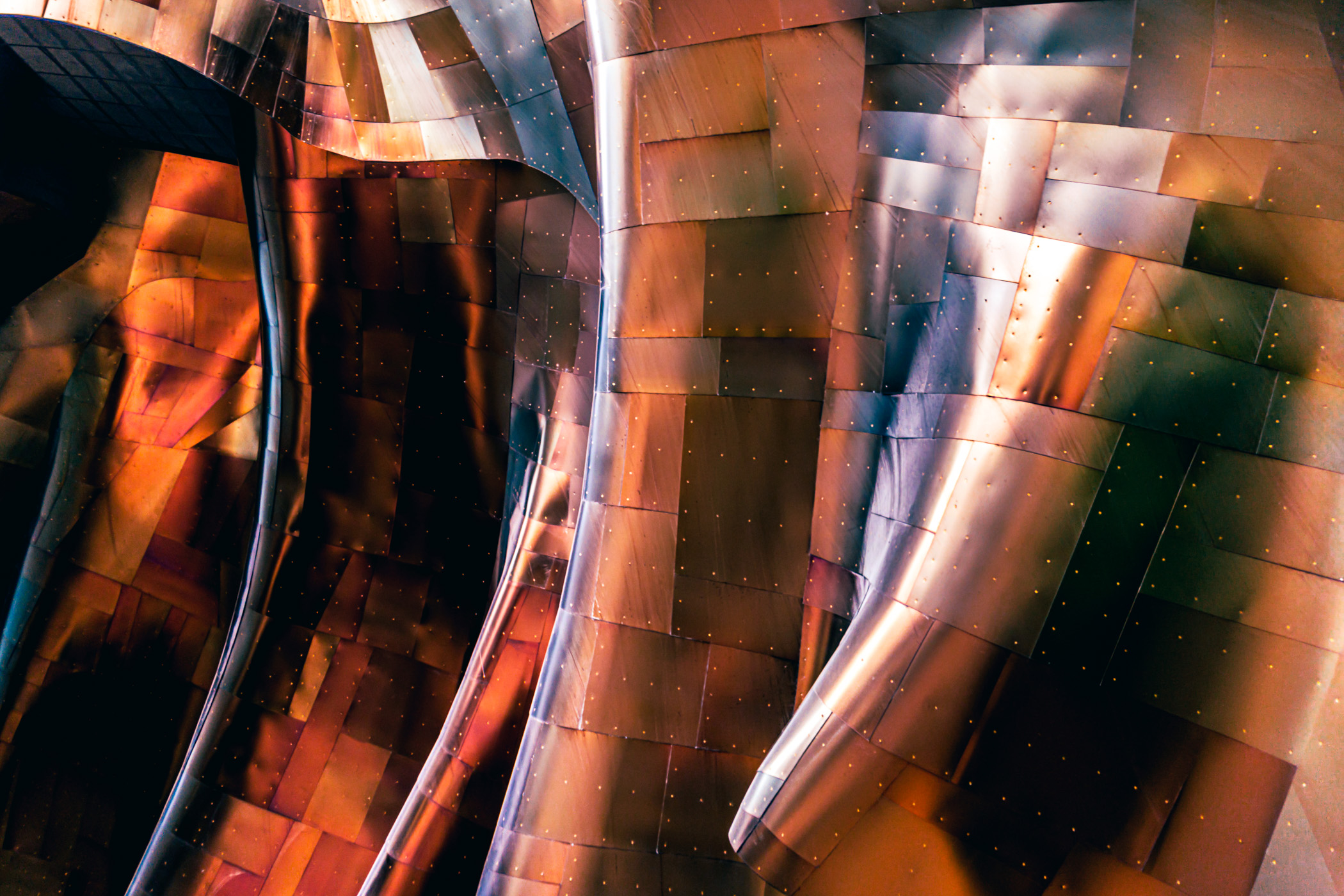 Abstract architectural detail of Frank Gehry's Museum of Pop Culture, Seattle.
An abstract view of a grain elevator in Fort Worth, Texas.
Detail of the abandoned train depot at Marietta, Oklahoma.
The Atelier and the Museum Tower rise into the cloudy sky over the Dallas Arts District.
A fire escape climbs the outside of Downtown Houston's Great Southwest Building.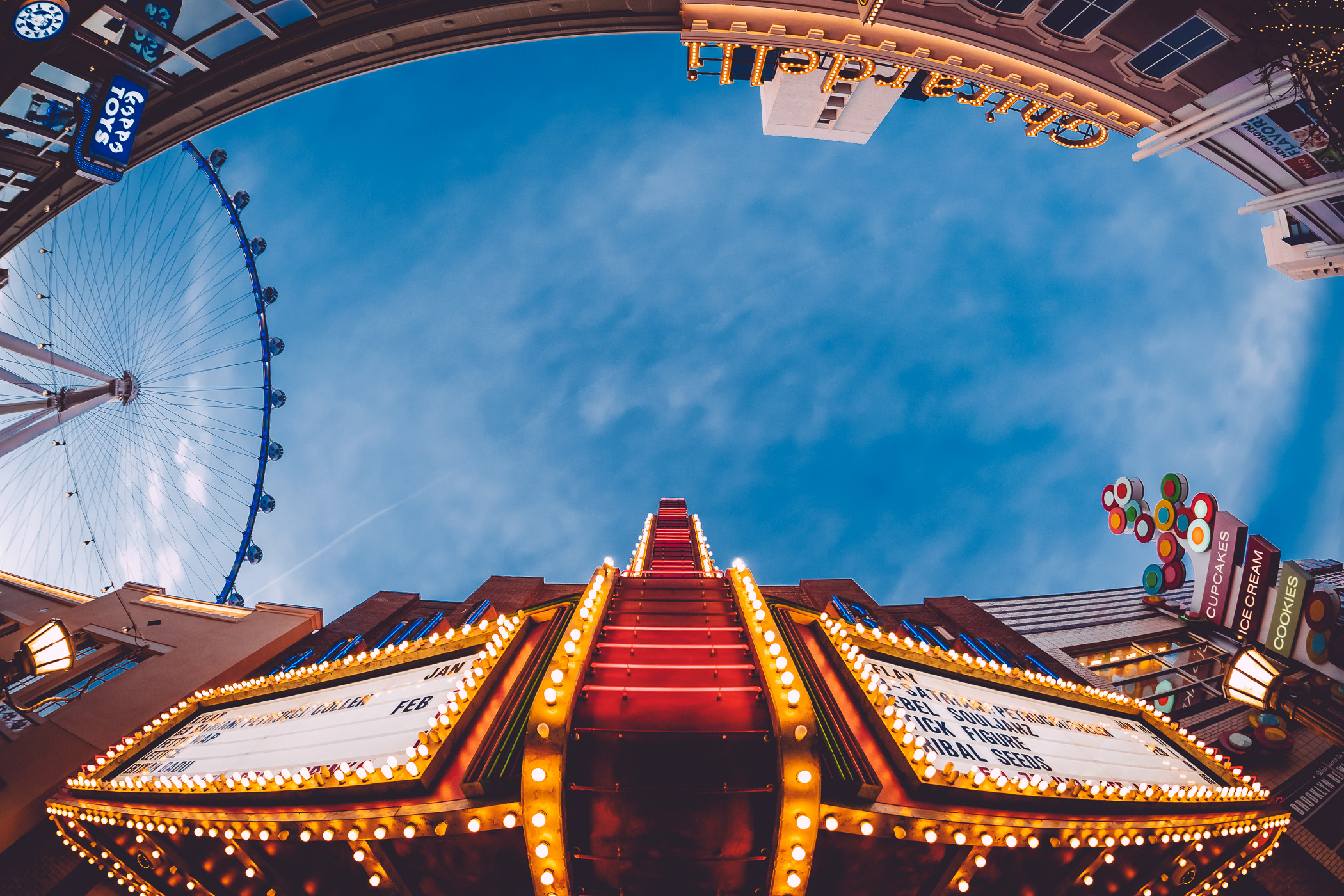 The blue sky of the Las Vegas Valley as seen from the Linq Promenade.
A Southwest Airlines 737 flies over Downtown Dallas.
Downtown Fort Worth's Bank of America Tower reaches into the North Texas sky.
Adjacent buildings rise over the Emery Reves Arch of Peace at the Meyerson Symphony Center, Dallas.