Signage at Fort Worth, Texas' abandoned Heritage Park.
The side of a dilapidated barn at Penn Farm, Cedar Hill State Park, Texas.
A corrugated metal roof rusts atop an old barn near Allen, Texas.
A window at an abandoned holiday cabin at Turner Falls Park, Oklahoma.
The side of the abandoned Queen Theatre in Downtown Bryan, Texas.
The headlight of a broke-down, abandoned classic Mercury found atop the parking garage of Eastside Village in Downtown Plano, TX.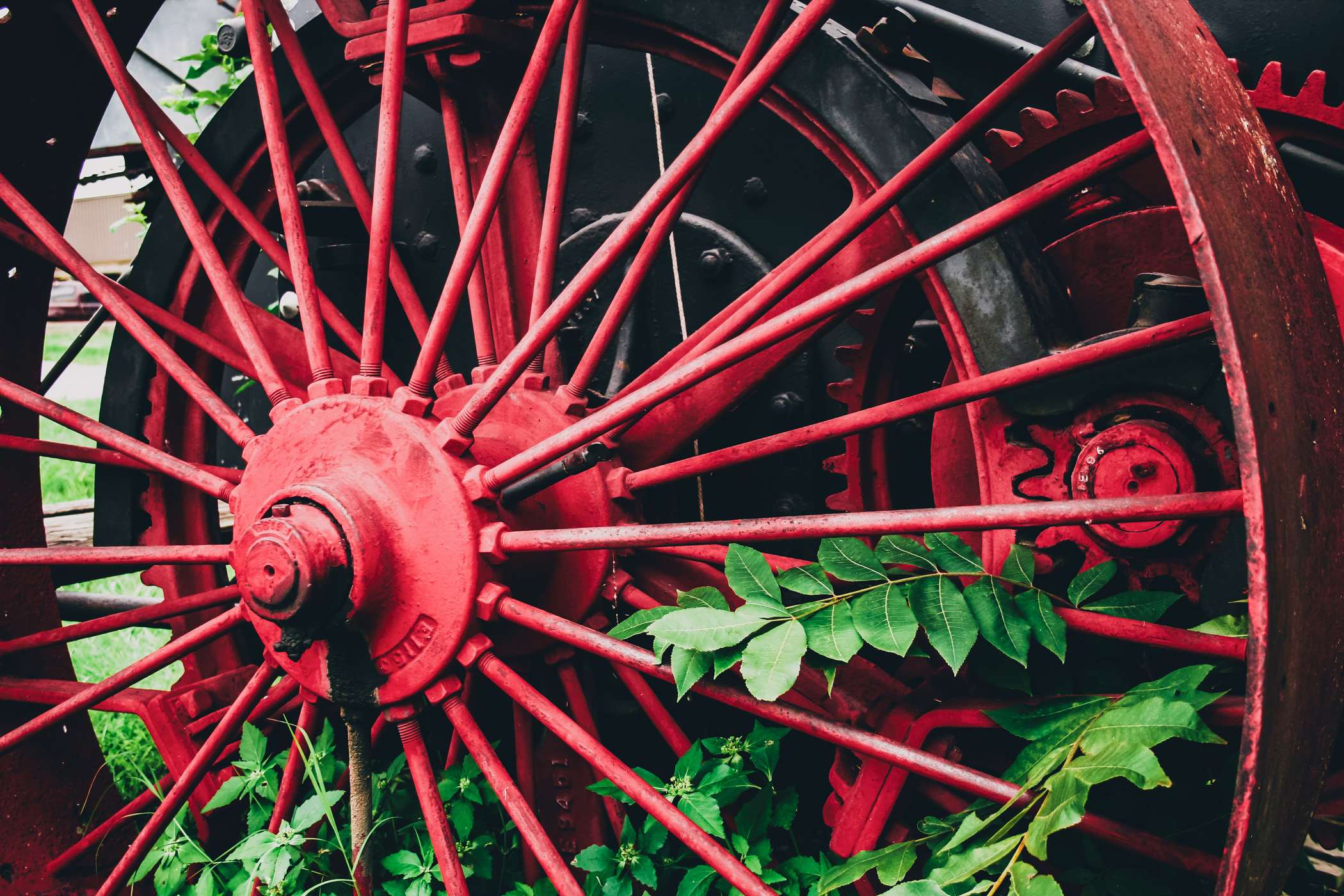 The wheel of an antique tractor found in Marietta, Oklahoma.
The walls of a long-gone building in Greenville, Texas.
An abandoned house in Allen, Texas.