Exterior detail of Chase Bank in Corsicana, Texas, as a storm rolls in.
A tree towers outside the Bath House Cultural Center, White Rock Lake, Dallas.
Drive wheels of an old railroad steam engine in Grapevine, Texas.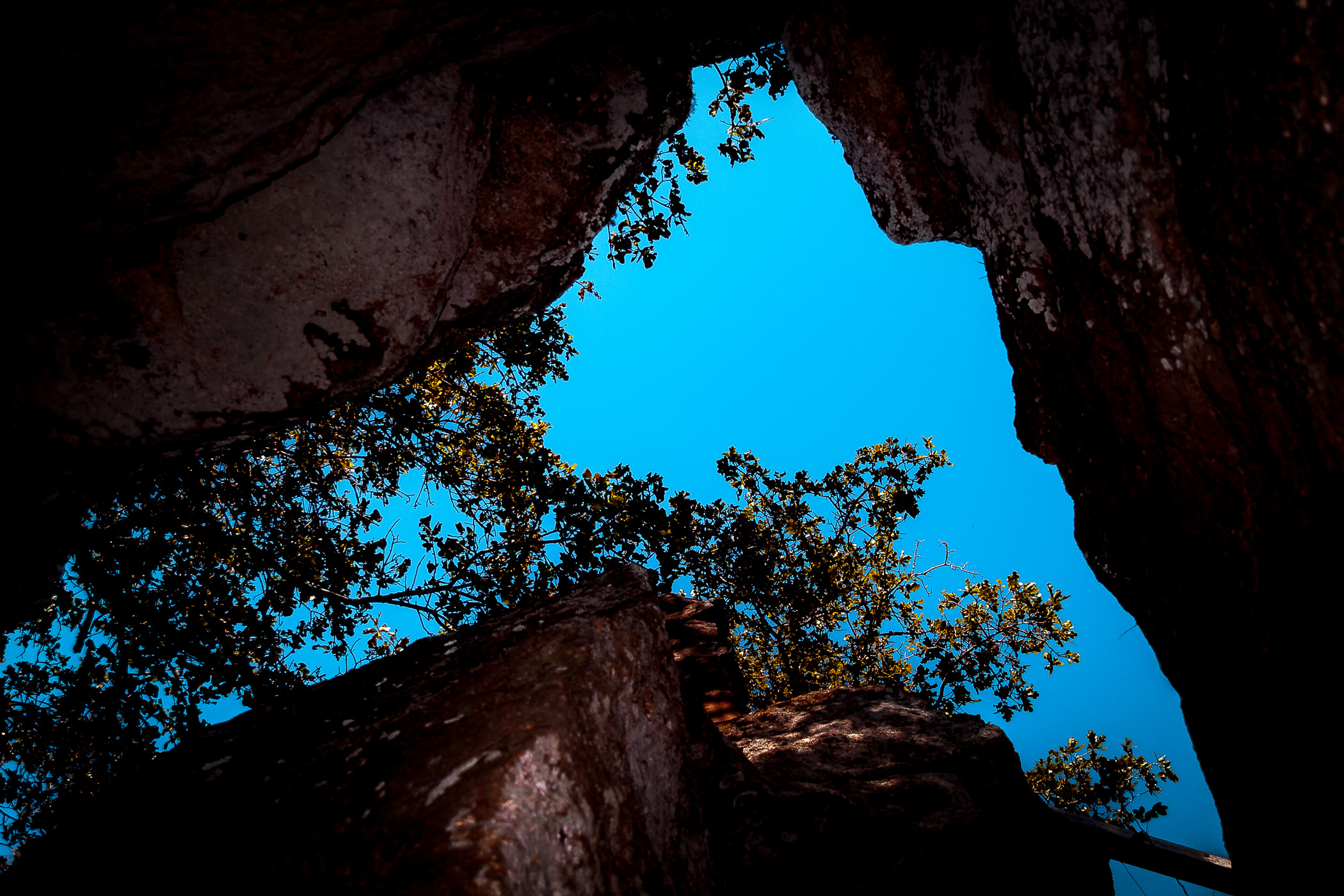 The sky and trees rise beyond a rock crevice at Lake Mineral Wells State Park in Texas.
Light and dark interact in a misty, dream-like state in this shot of the pergola at the George Eastman House in Rochester, NY.
Detail of the drive train of an old steam-powered tractor in Marietta, Oklahoma.
Blanco #17 by sculptor Mac Whitney at the Texas Sculpture Garden in Frisco, Texas.
The view from my balcony at night, when you expose for 3 seconds and jiggle the camera a bit.
Detail of a turboprop engine on a U.S. Navy aircraft at the Fort Worth-Alliance Air Show.
A ladder leaning unattended against a wall in Downtown Plano, Texas.