Cars in the front parking lot of the Sterling Commerce Building in Las Colinas, Irving, Texas.
As seen from the upper level of The Zone at Kyle Field, Texas A&M University.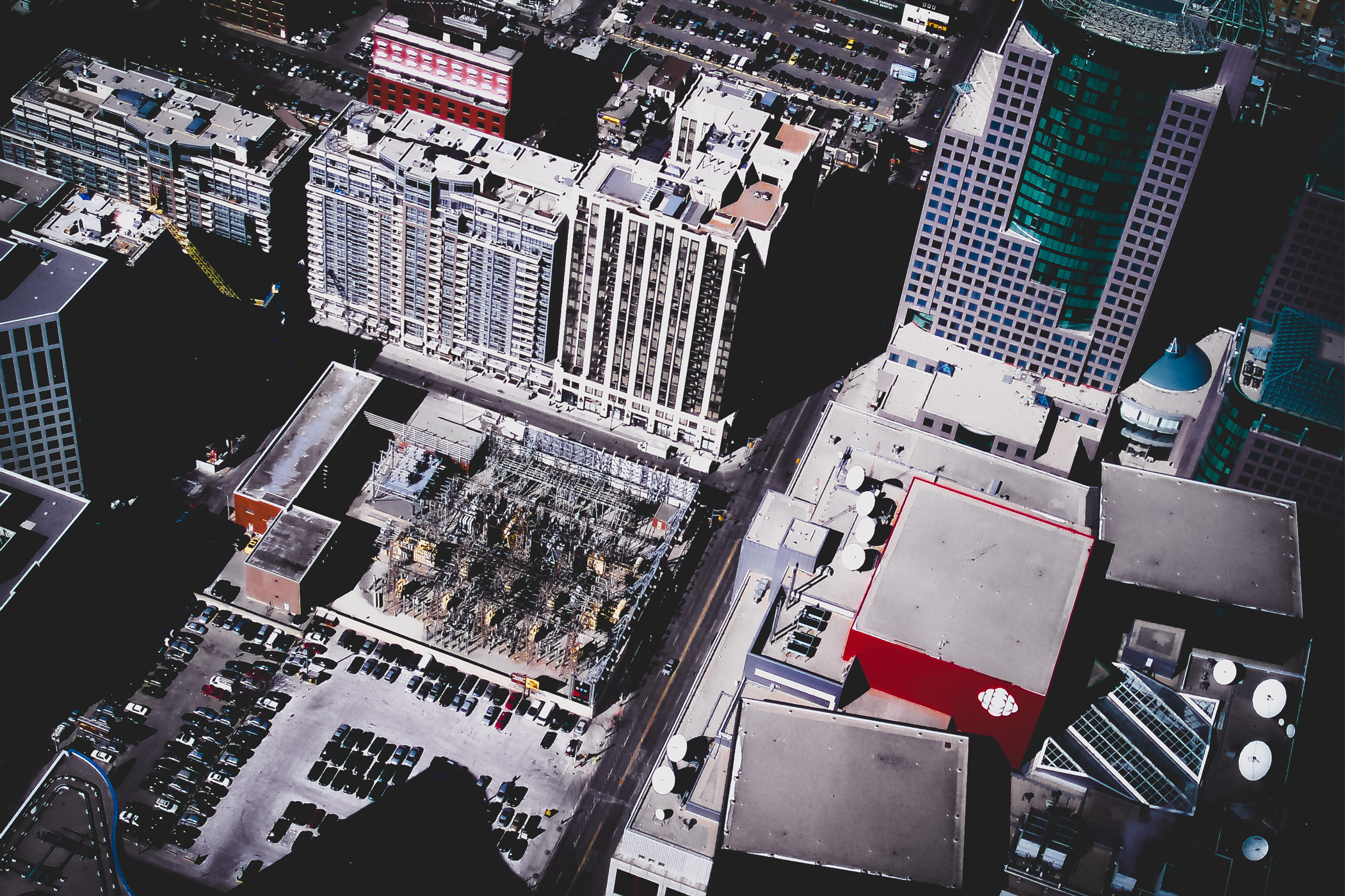 The Canadian Broadcasting Corporation's headquarters, in the lower right, and surrounding environs, Toronto, Ontario, as seen from the CN Tower.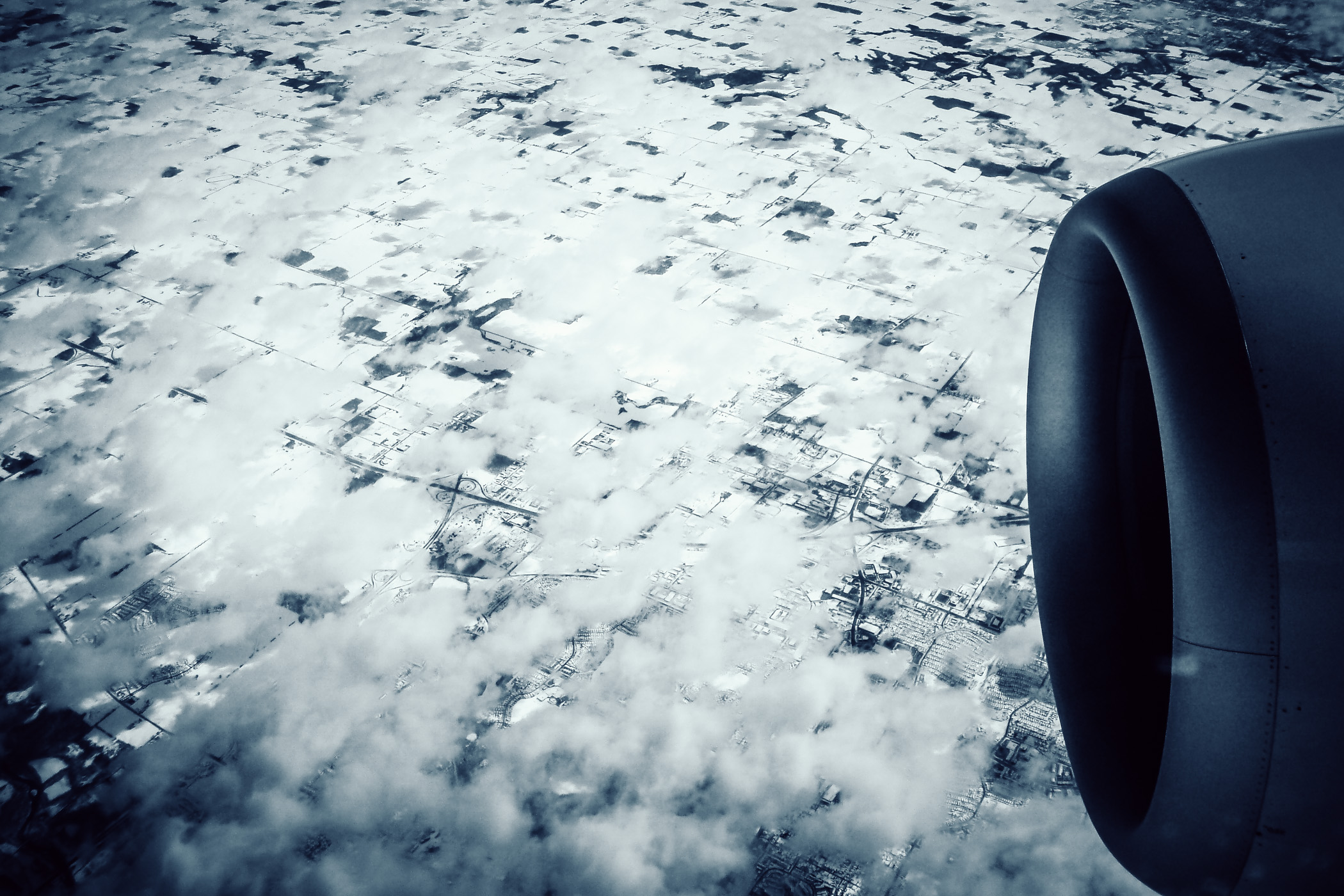 Snow glazes Ontario west of Toronto as seen from above in March of 2006.
Roy Thomson Hall and the surrounding environs of Downtown Toronto as seen from the CN Tower.
A view through the glass floor of Toronto's CN Tower.