A fallen tree in the surf of North Texas' Lake Lavon resembles an Eldritch creature rising from the waves.
Cargo containers stacked at the Port of George Town, Grand Cayman.
Rocks on the shore of North Texas' Lake Texoma at Eisenhower State Park.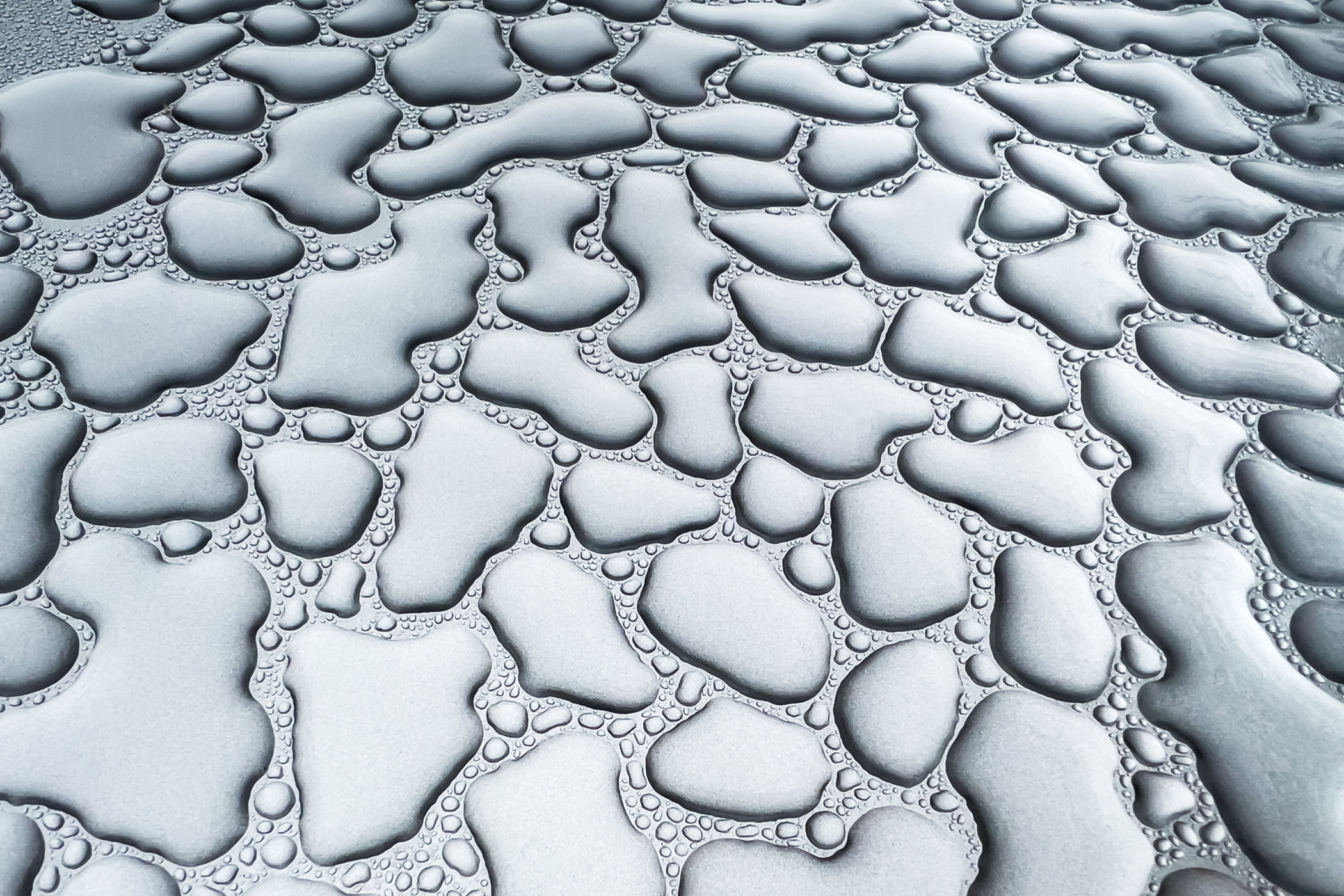 Raindrops on a car hood form an abstract pattern, as seen somewhere in McKinney, Texas.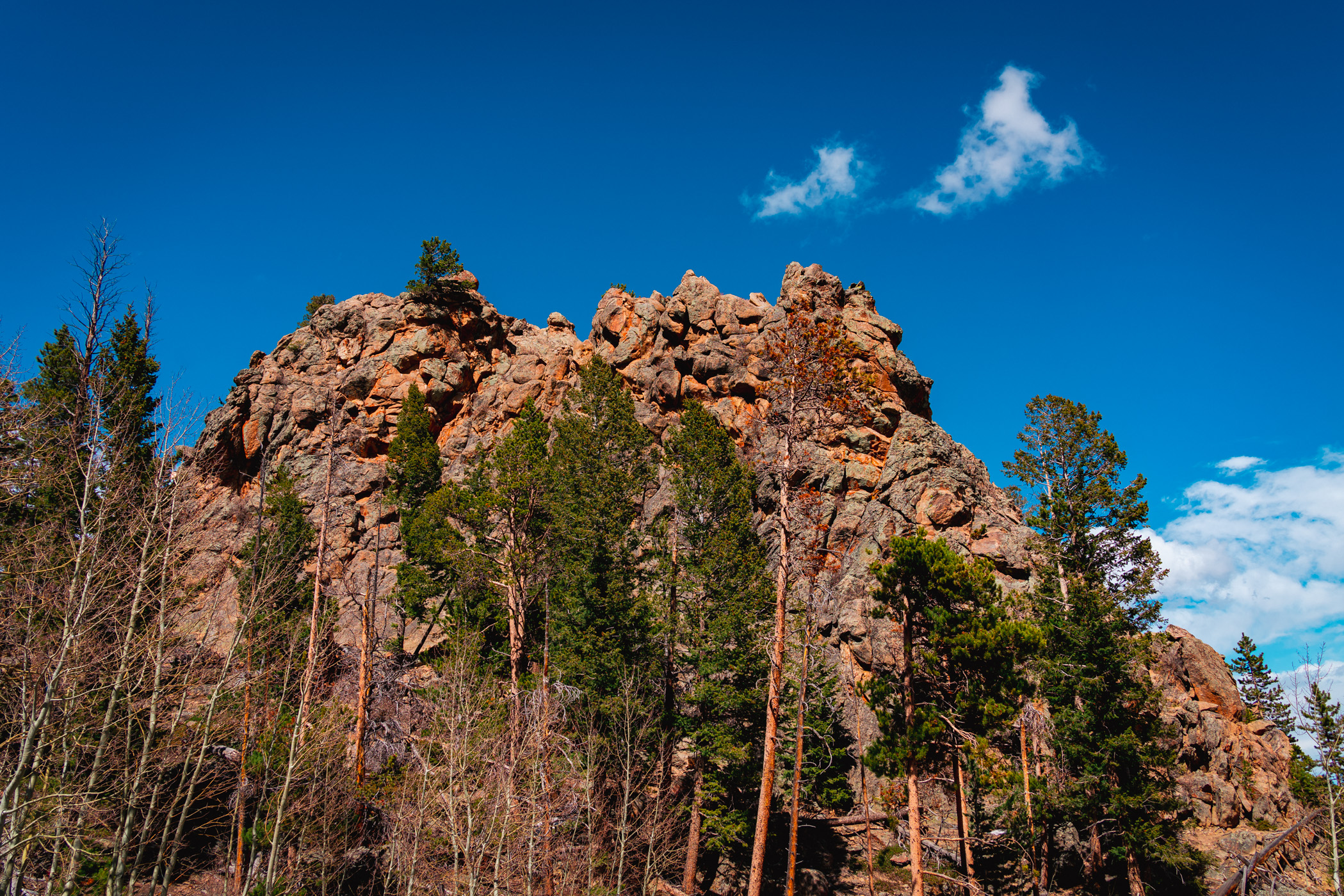 A rocky spire rises from the forest at Colorado's Rocky Mountain National Park.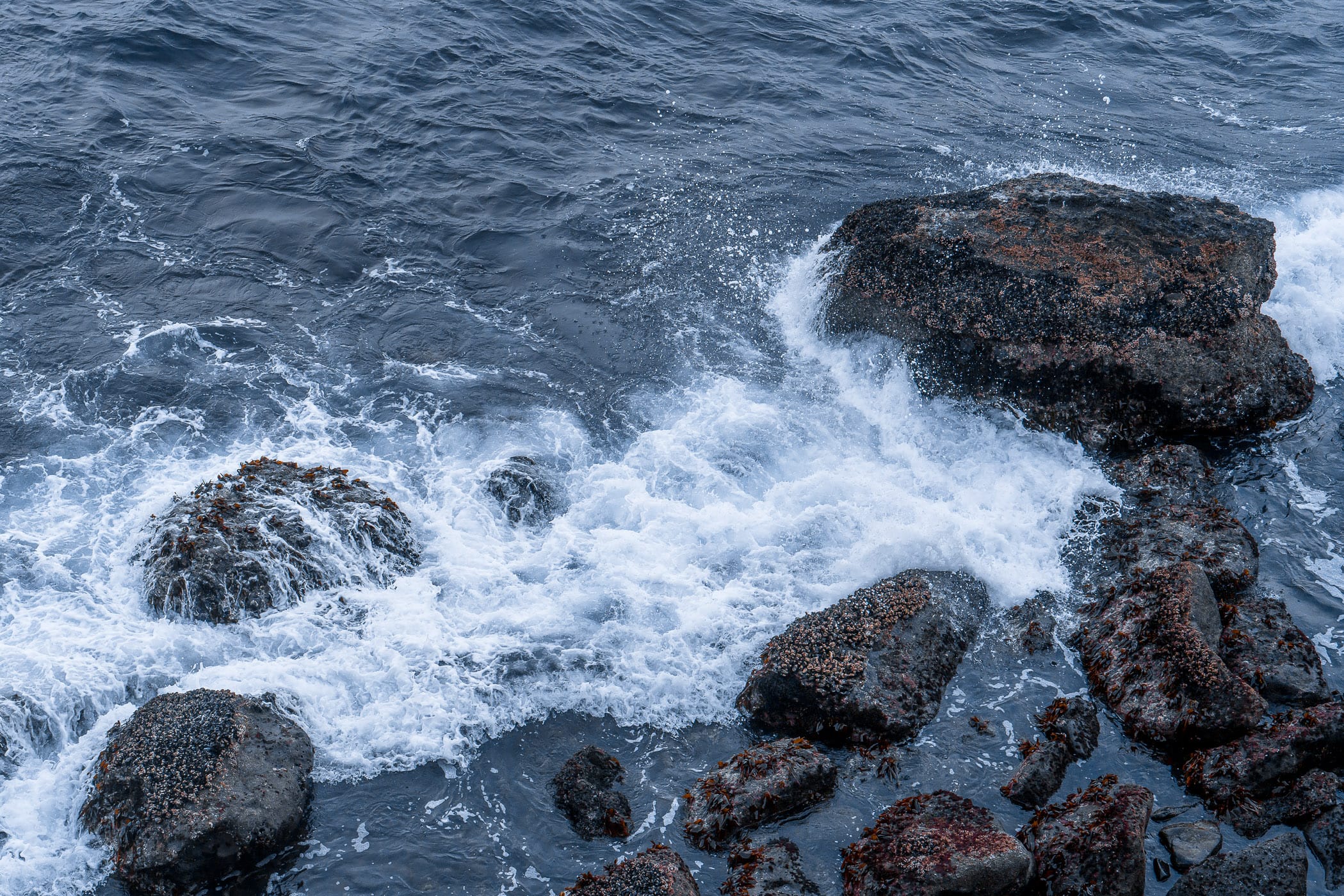 Waves wash over rocks at Boiler Bay near Depoe Bay, Oregon.
The Vaillancourt Fountain—also known as "Quebec libre!"—is overshadowed by San Francisco's Embarcadero Center.
Abstract architectural detail of Downtown Fort Worth, Texas' Bank of America Tower.
Waves crash onto rocks at Playa Chumul, Cozumel, Mexico.

The bright red and yellow "Warbonnet" livery of a Santa Fe Railroad F7 diesel-electric locomotive on display at the Galveston Railroad Museum, Texas.