A small church spotted in the hills near Chesterfield, Jamaica.
An iguana suns himself in San Miguel, Cozumel, Mexico.
The gardens at the Pedro St. James historical site on Grand Cayman.
Shrimp trawlers docked in Galveston Harbor, Galveston, Texas.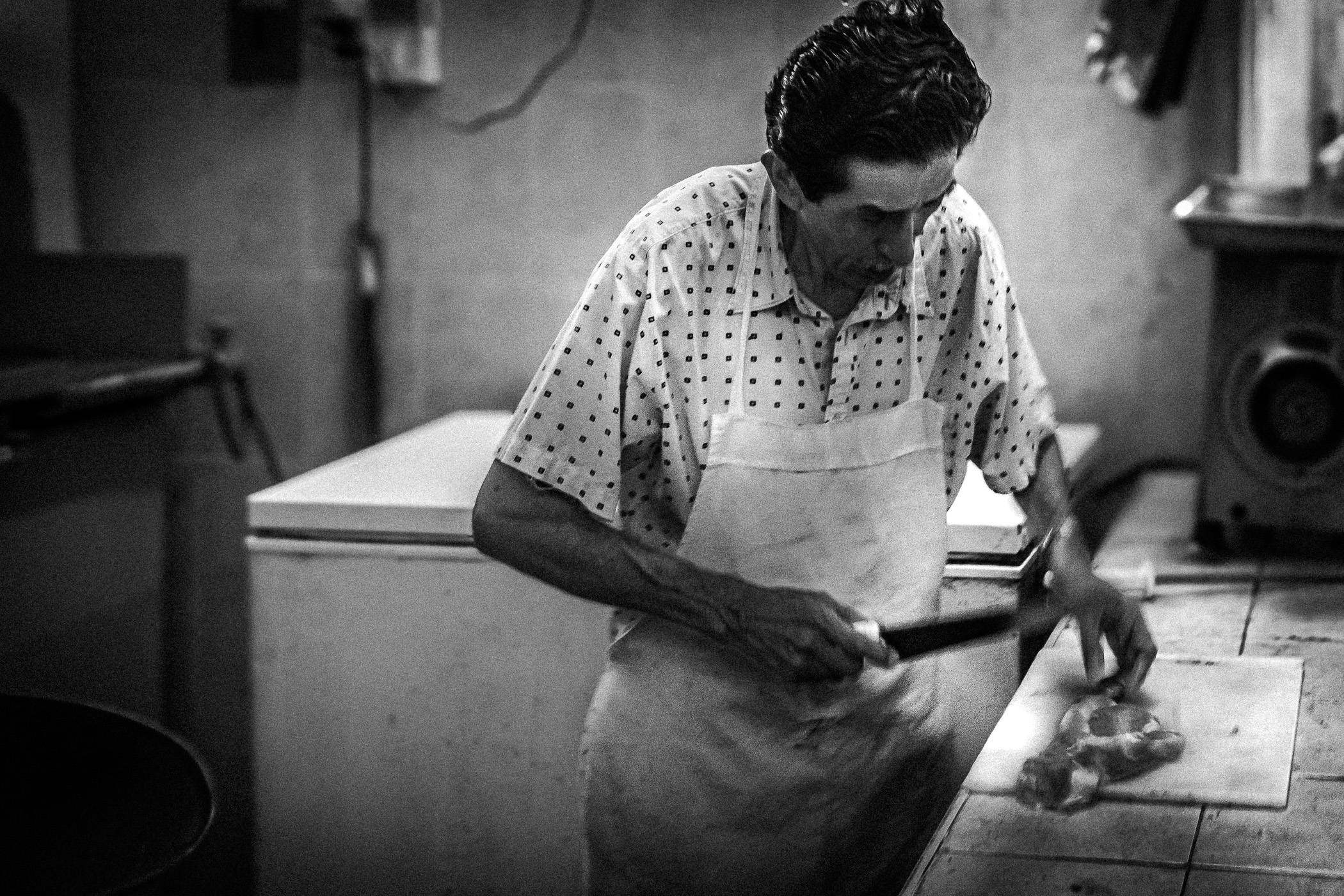 A vendor butchers meat at his stall in a mercado in San Miguel de Cozumel, Mexico.
One of the four hot tubs that bulge out over the sea aboard the cruise ship Carnival Magic, as seen from above.