Power lines carve through the desert scrub near Alpine, Texas.
Reeds on the shore of the lake at East Texas' Tyler State Park.
Detail of architect Frank Gehry's Museum of Pop Culture, Seattle, Washington.
Morning on North Texas' Lake Lavon.
The iconic Golden Gate Bridge cuts across the entrance to San Francisco Bay.
Abstract architectural detail of the Federal Reserve Bank of Dallas.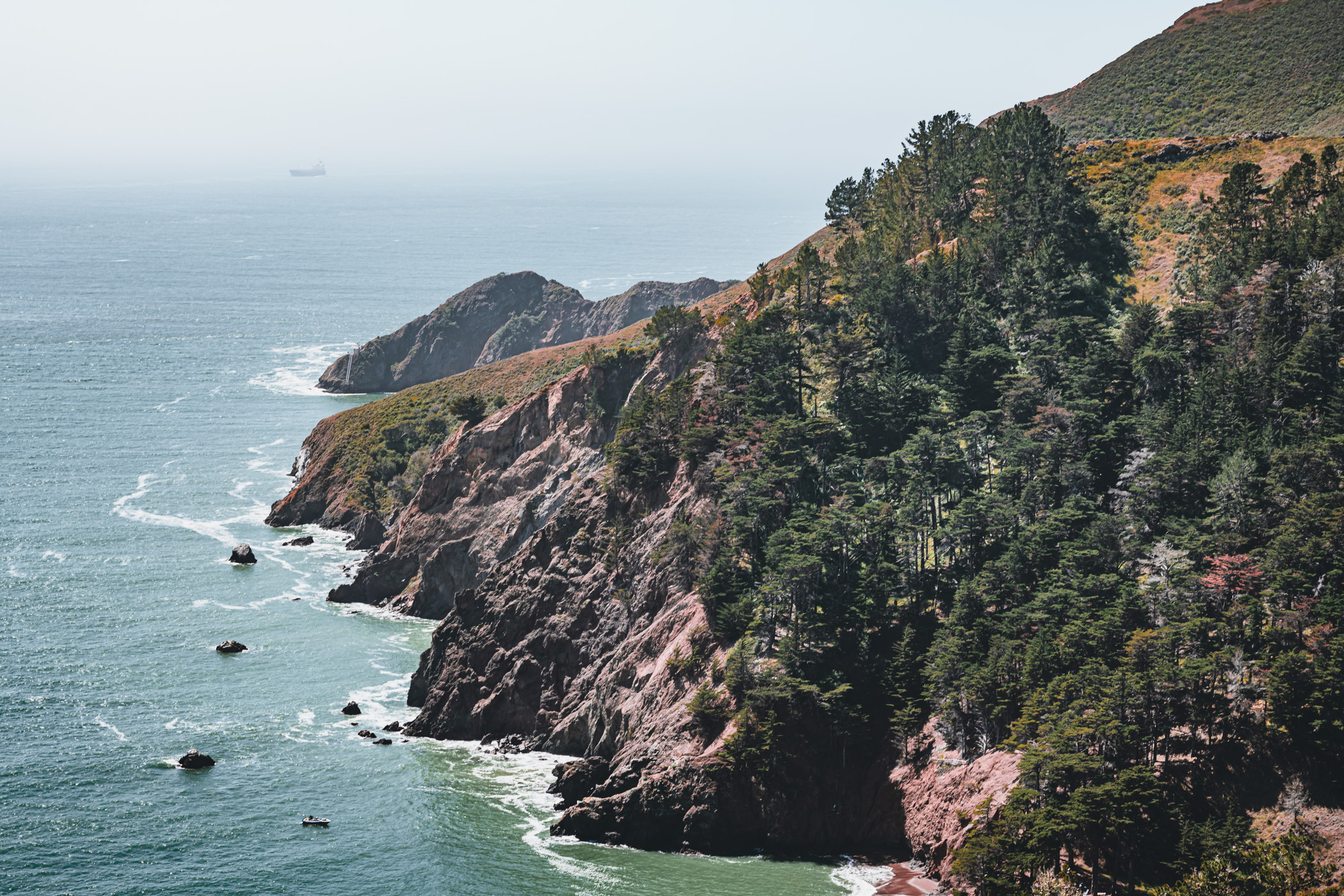 The rugged landscape of Kirby Cove along the Marin Headlands coast, California.
The sun rises on Jamaica Beach, Galveston Island, Texas.
The sun sets on the far side of the mountainous Douglas Island, Juneau, Alaska.
The rocky riverbed of Central Texas' Guadalupe River at Guadalupe River State Park.