The interior of a Pratt & Whitney F100 jet engine in an USAF F-15 looking forward from the thrust nozzle.
I was playing around with LEDs, a candle, a dark room and long exposures again and came up with this.
In Dallas, US 75 is known as North Central Expressway. This highway goes all the way from (unsigned) I-345 in Dallas to the border with Manitoba, where it becomes Provincial Highway 75. This is a 30-second exposure taken while driving south on North Central Expressway.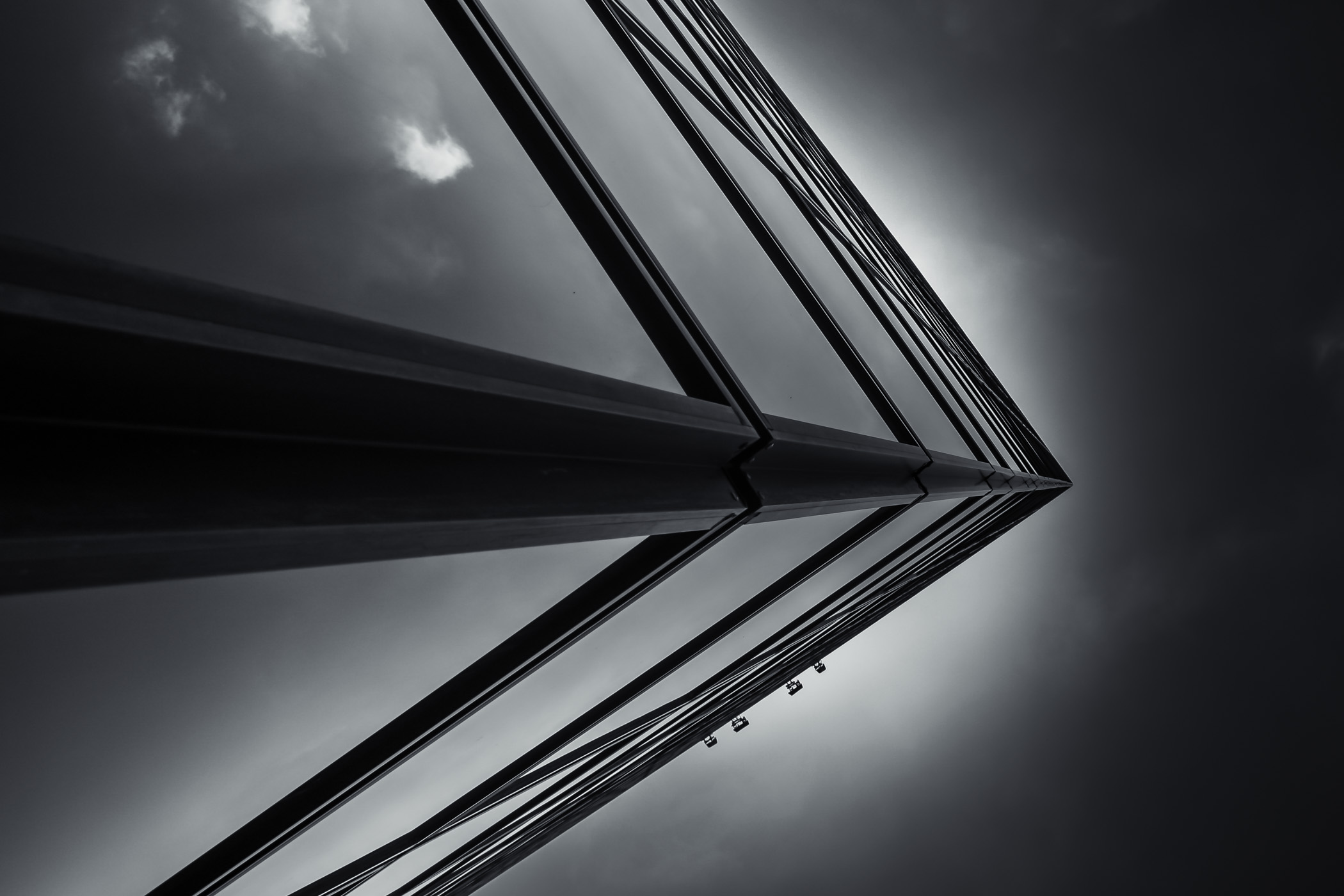 Abstract detail of the Plaza Tower building in Tyler, Texas.
Clouds reflected in the windows of an office building in Frisco, Texas.