The 38-foot-tall, 35,000 lb. Traveling Man sculpture at DART's Deep Ellum Station in Dallas.
Rue Drummond, Montréal, looking towards Mont Royal.
Part of the Dallas, Texas skyline as seen crossing the Houston Street Viaduct from Oak Cliff.
Downtown Dallas rises from the North Texas prairie.
Park City, Utah, looking down Main Street.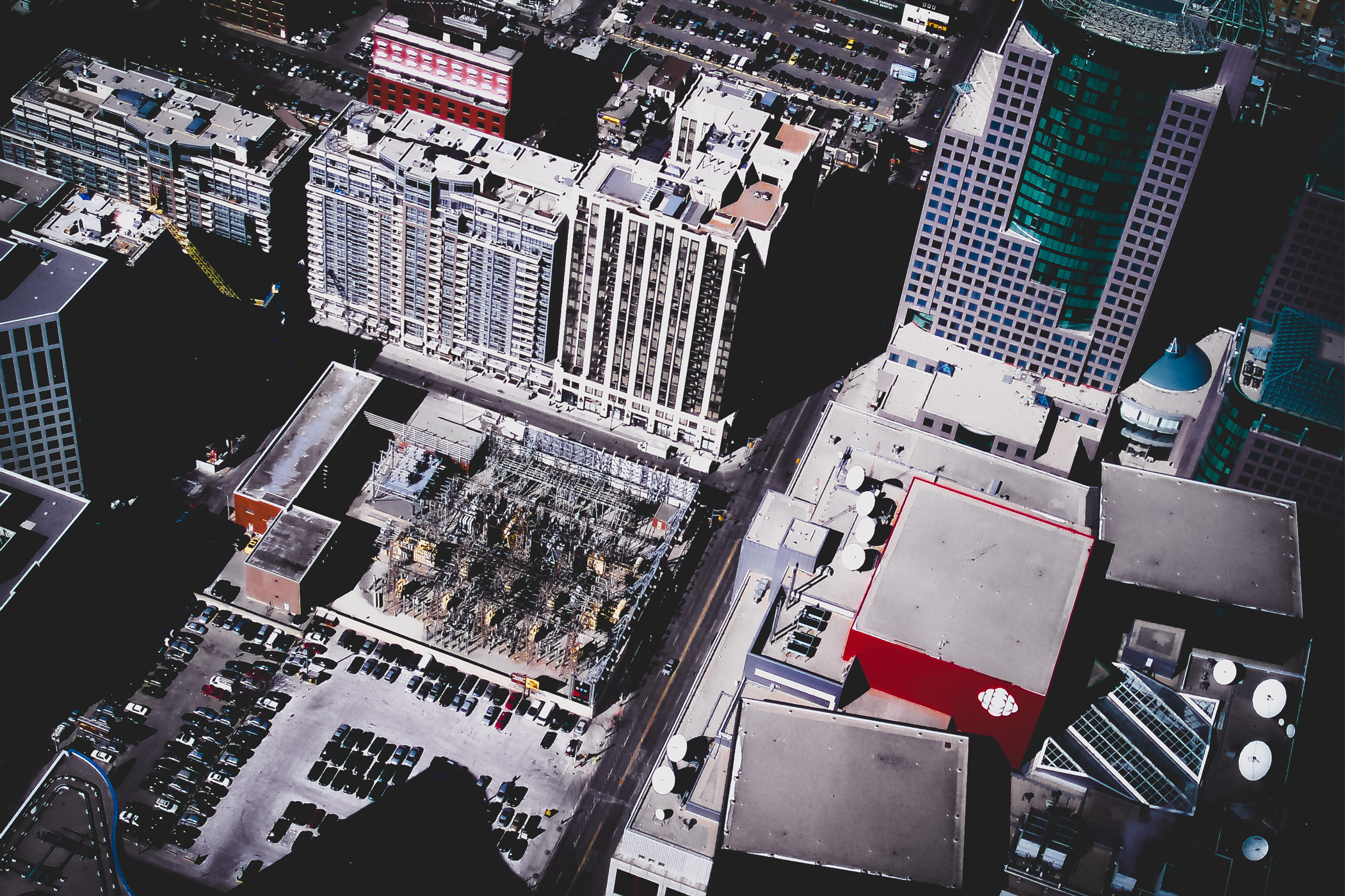 The Canadian Broadcasting Corporation's headquarters, in the lower right, and surrounding environs, Toronto, Ontario, as seen from the CN Tower.
Roy Thomson Hall and the surrounding environs of Downtown Toronto as seen from the CN Tower.