A fishing vessel trawls the waters of Alaska's Glacier Bay National Park.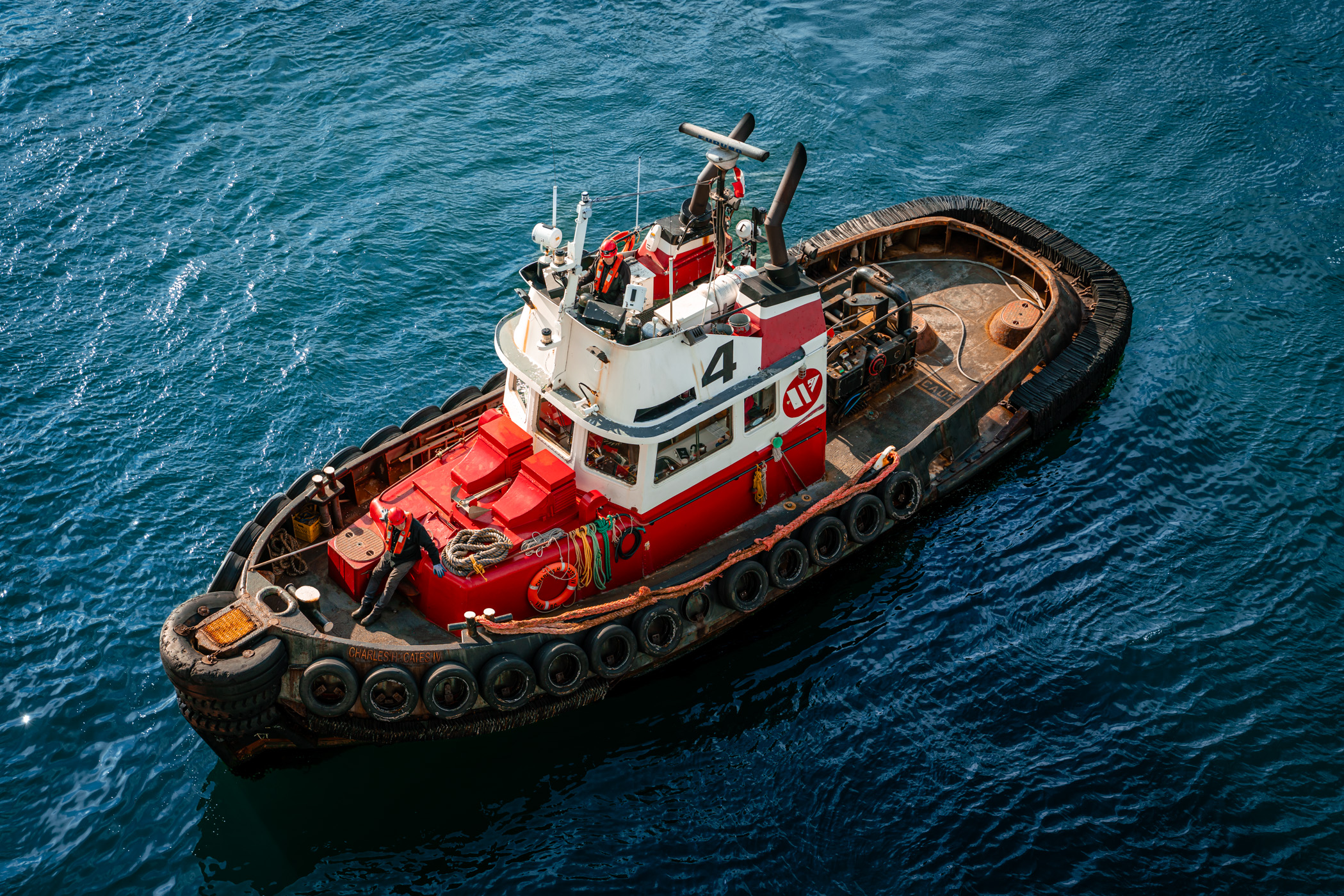 A tugboat plies Victoria Harbour, British Columbia, Canada.
Tucumcari, New Mexico's classic Blue Swallow Motel awaits travelers on the Historic Route 66.
Traffic on West Flamingo Road as night falls on Las Vegas.
The Aria, Shops at Crystals, Veer Towers and Waldorf-Astoria stretch into the sky at Las Vegas' CityCenter.
The bright red and yellow "Warbonnet" livery of a Santa Fe Railroad F7 diesel-electric locomotive and adjacent railcars at the Galveston Railroad Museum, Texas.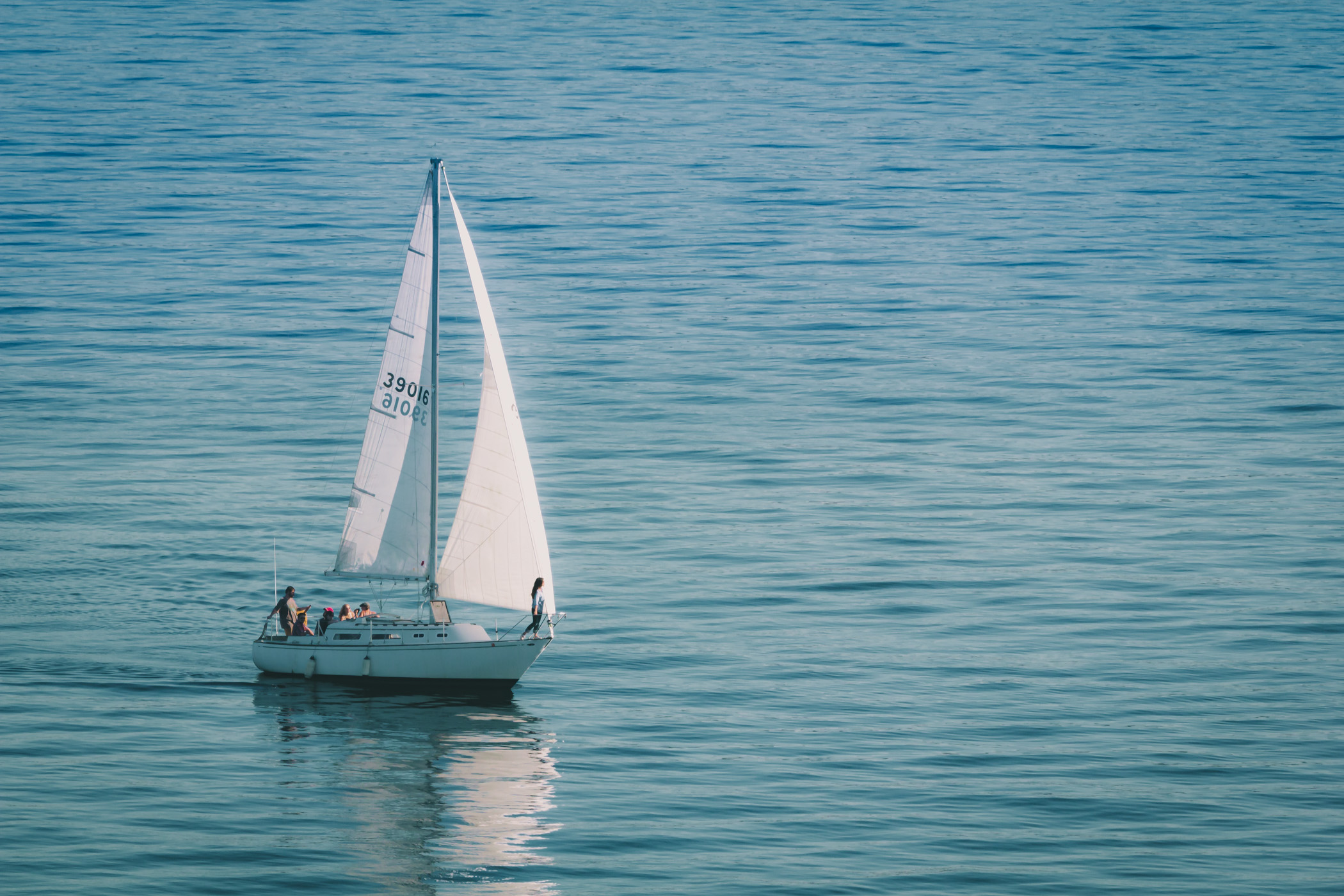 A sailboat sails the waters of the Salish Sea near Seattle, Washington.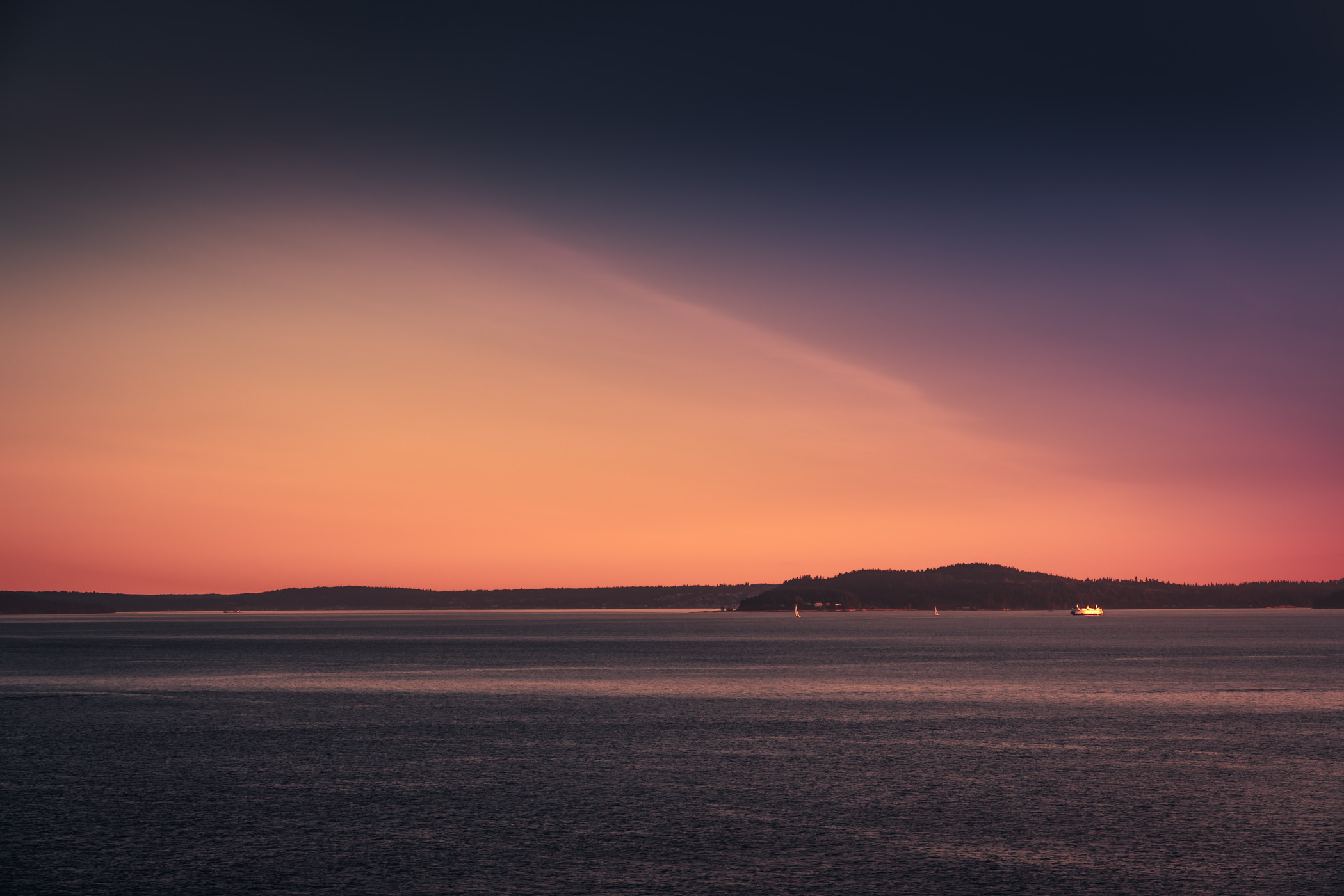 A Washington State Ferry sails Elliott Bay near Seattle, Washington.
Disused diesel locomotives of the BNSF Railroad in a storage yard in Galveston, Texas.
The sun set on the Salish Sea just south of Victoria, British Columbia.