Morning fog rolls over the Ouachita Mountains near Mena, Arkansas.
A tree emerges from the morning fog near McKinney, Texas' Erwin Park.
The San Francisco Bay fog envelops the ruins of Alcatraz Prison.
A cold, foggy morning at San Francisco's Crissy Field.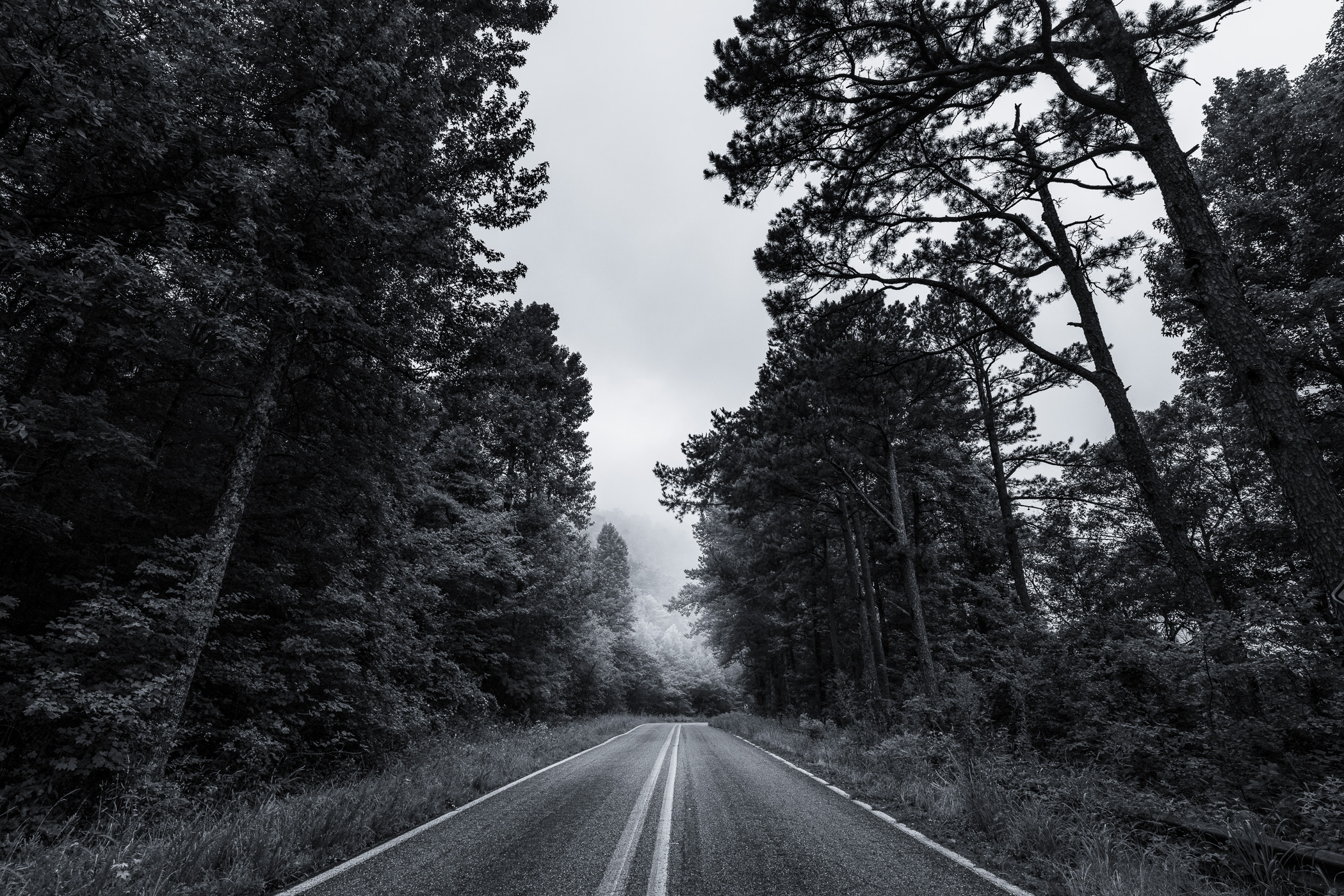 The tree-lined environs of the Talimena National Scenic Byway near Mena, Arkansas.
Fog rolls through the Rocky Mountain foothills near Golden, Colorado.
Morning fog in a forest near Mena, Arkansas.
Fog covers the forested mountains above Ketchikan, Alaska.
A bulldozer waits in a field on a foggy day near Chambersville, Texas.