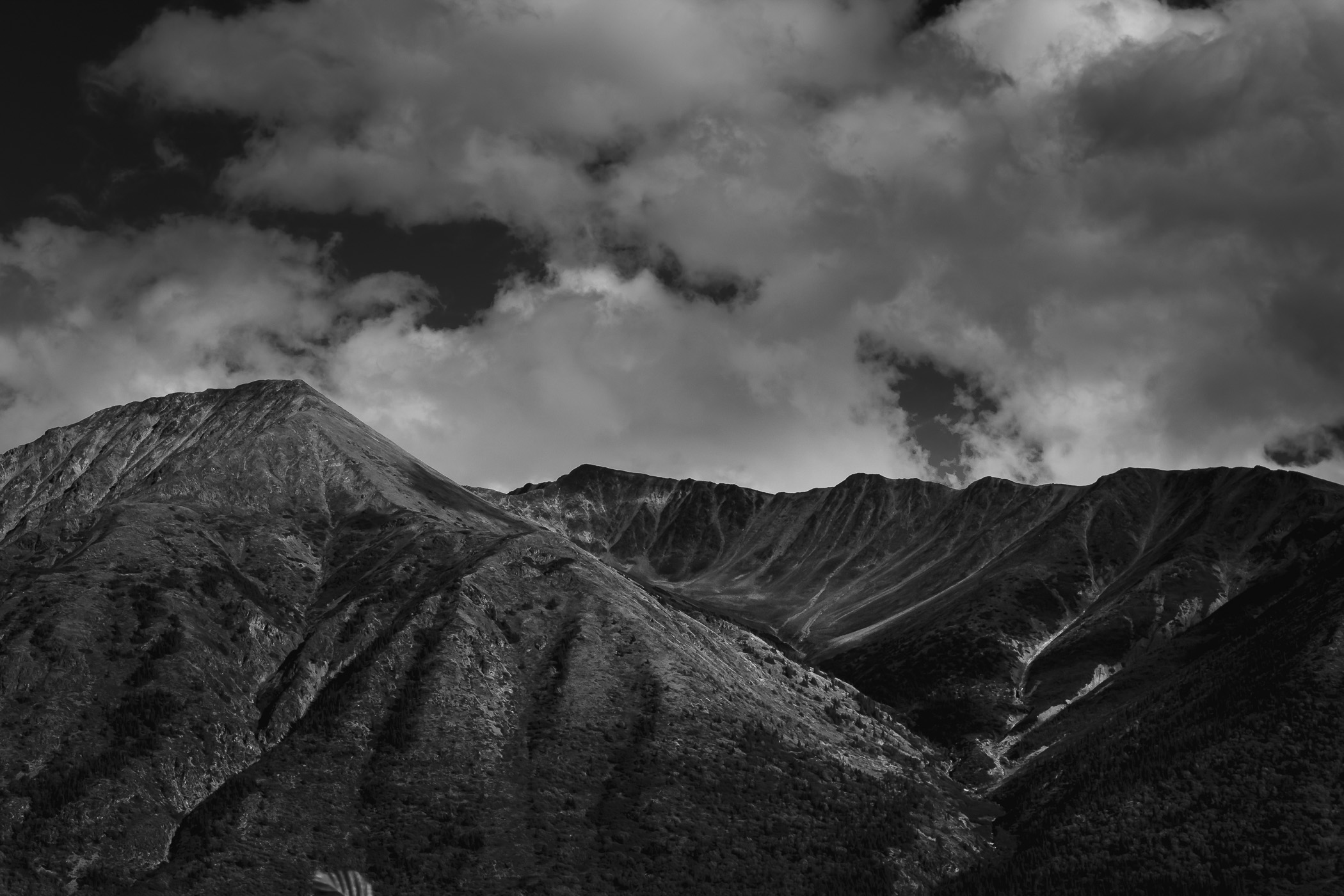 Mountain peaks in the cloud sky near Tagish Lake, Yukon Territory, Canada.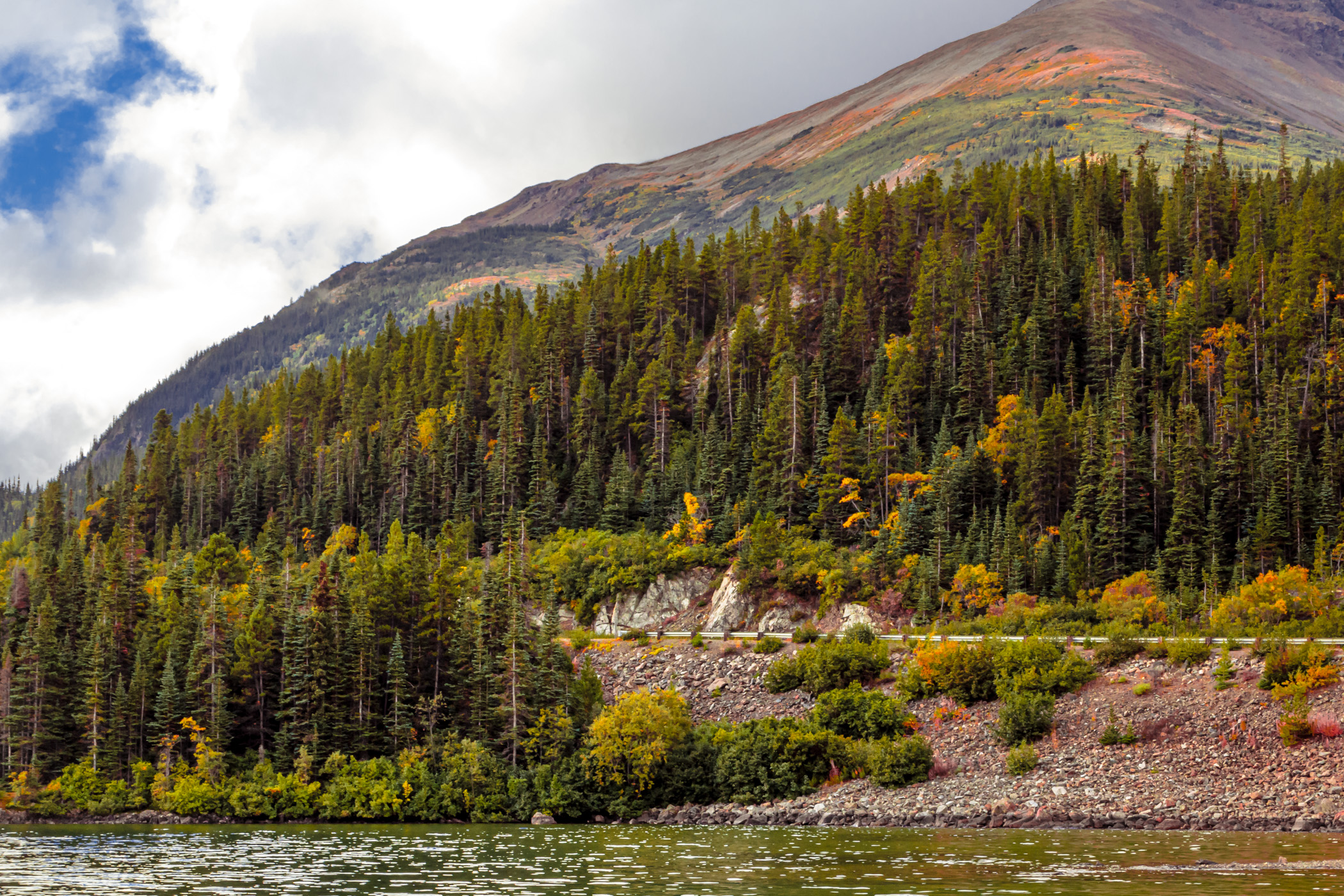 Trees grow along the Klondike Highway at Tutshi Lake, British Columbia, Canada.
Three windows under a sign at Seattle's Pike Place Market.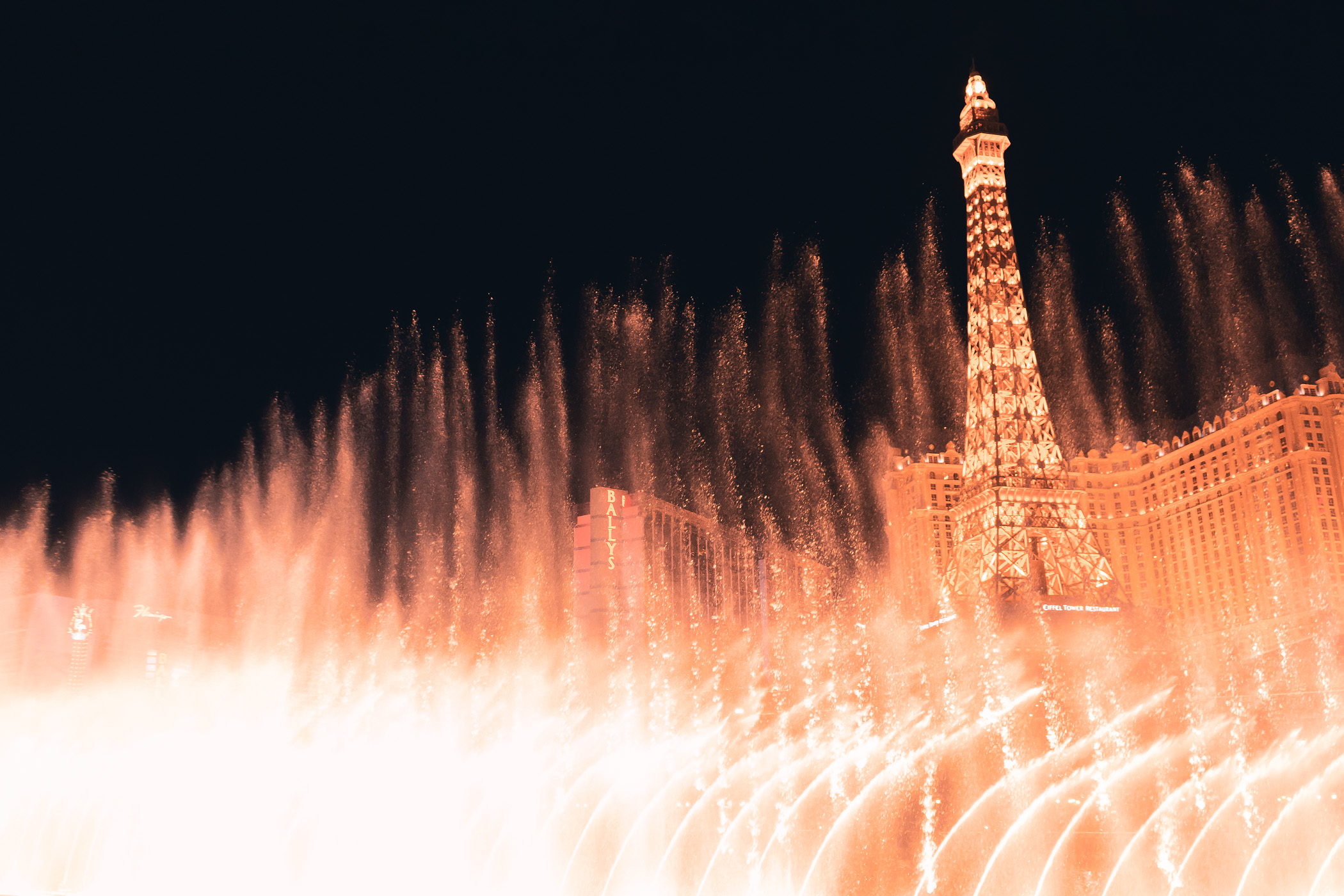 Las Vegas' Paris and Ballys, partially-obscured by the fountains at the adjacent Bellagio.
Rugged halide crystals line the desert ground at the Devil's Golf Course, Death Valley, California.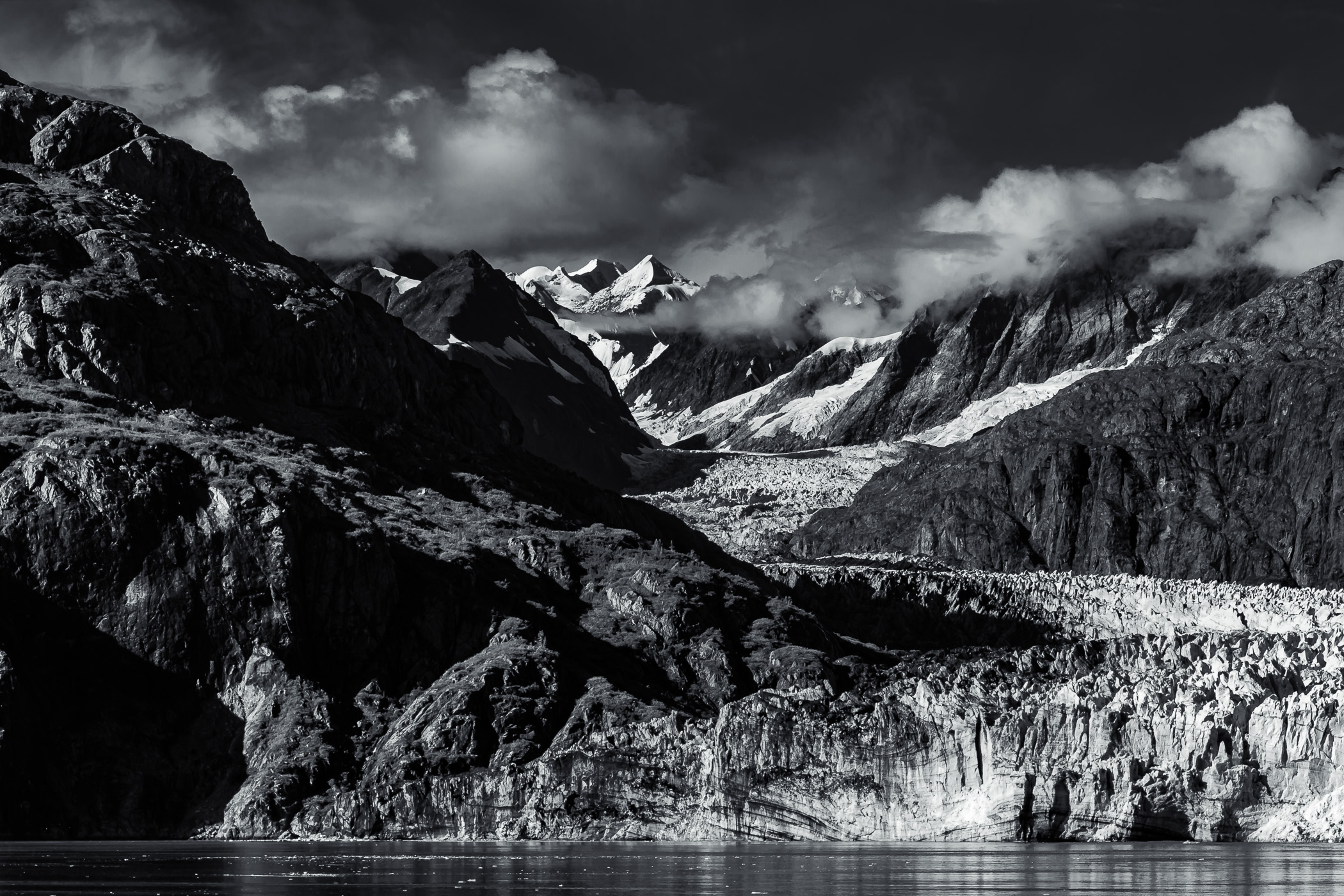 Alaska's Lamplugh Glacier wends through the mountains of Glacier Bay National Park.
Mount Rainier looms over the Seattle cityscape.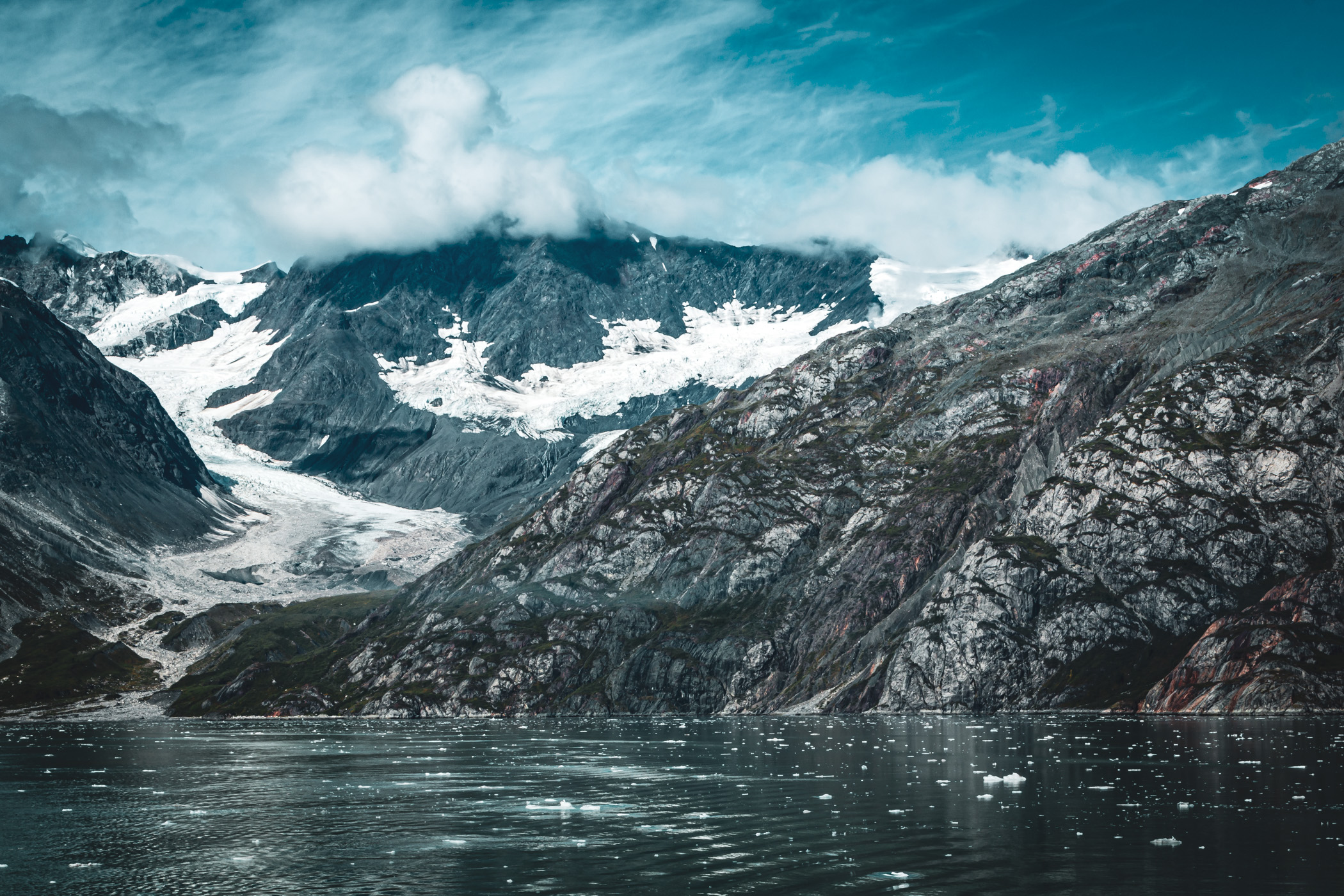 The mountainous landscape of Alaska's Glacier Bay.