Lights loom over the football stadium at McKinney North High School, McKinney, Texas.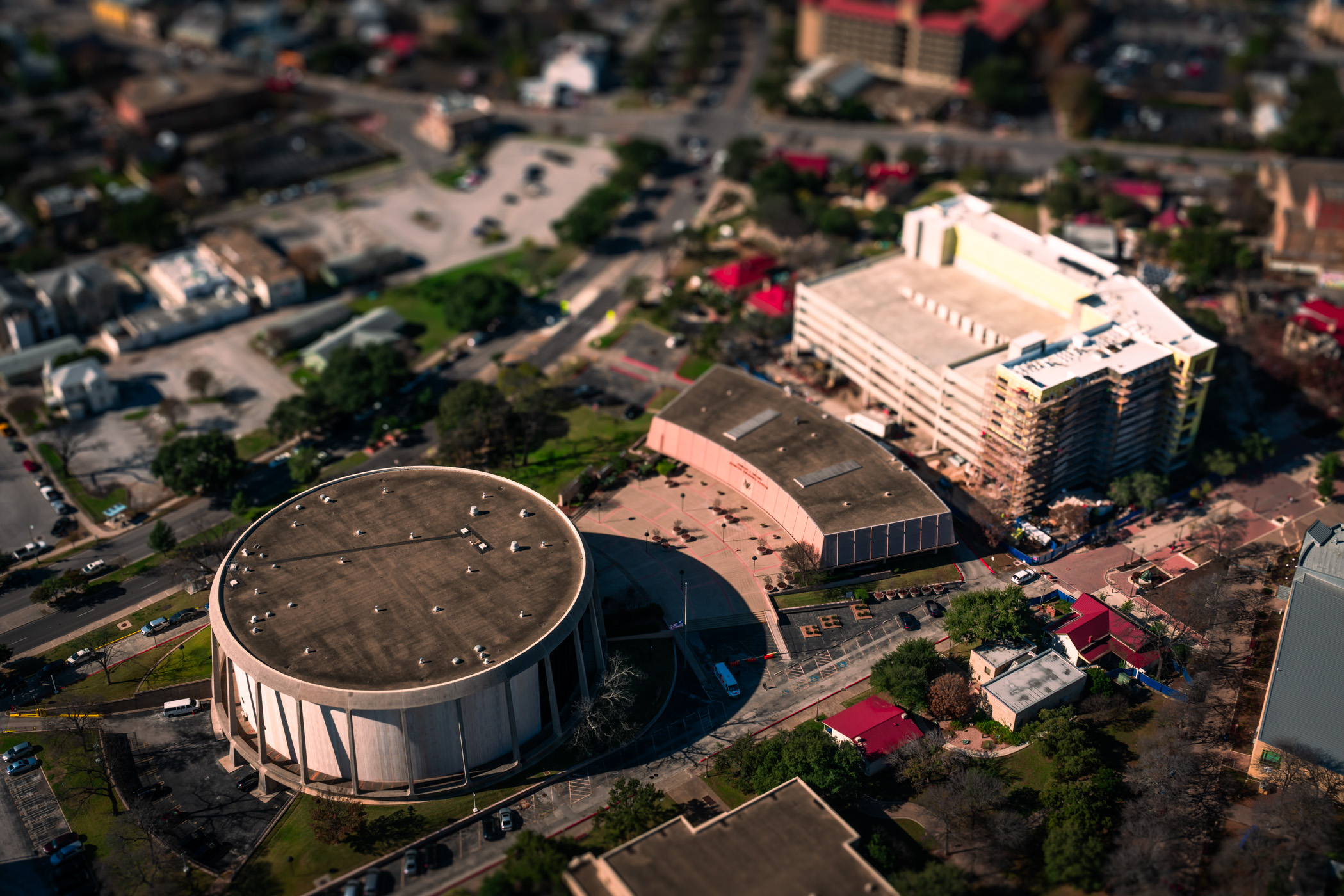 San Antonio, Texas' John H. Wood, Jr. Federal Courthouse—originally build as a theatre for HemisFair '68—as seen from the nearby Tower of the Americas.
A river twists through the northern New Mexico desert.
Somewhere over Wyoming in an Alaska Airlines 737.
Seattle's Queen Anne neighborhood stretches into the distance as the sun sets on the city.
Flying over the cloudscape covering the outskirts of Dallas, Texas.
A road passes through the forest on the side a mountain near Gatlinburg, Tennessee.
The wing of an American Airlines MD-80, somewhere over the southern United States.
Waves crash onshore in an aerial shot of Galveston, Texas' East Beach.