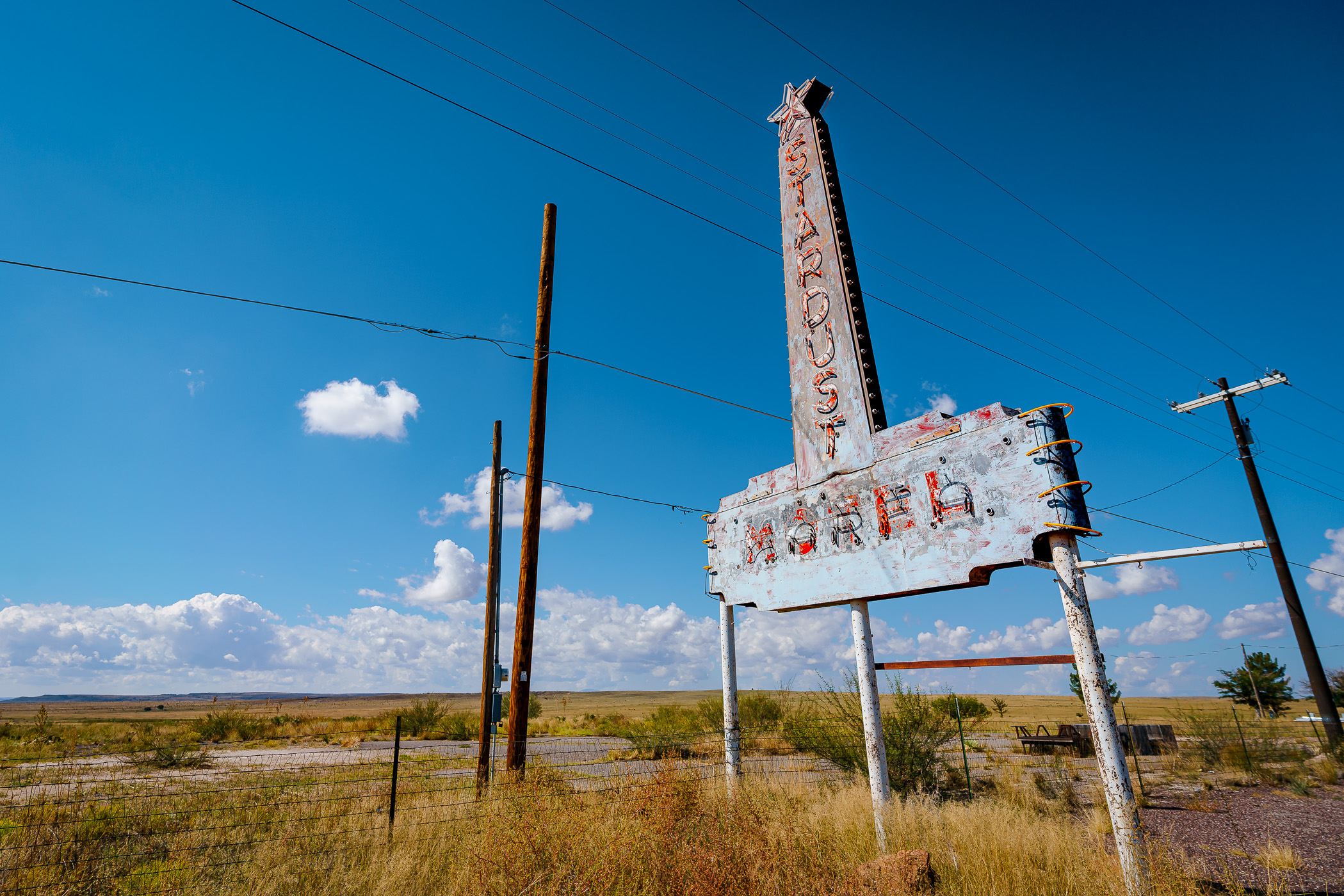 The abandoned, decaying sign of the long-demolished Stardust Motel in Marfa, Texas.
A line of trees leads into mysterious fog at Erwin Park, McKinney, Texas.
Grass grows tall amongst the dunes at Monahans Sandhills State Park, Texas.
Evergreen trees grow on a mountainside near Ketchikan, Alaska.
The Gulf of Mexico roars onto granite blocks at the base of the Galveston Seawall, Galveston, Texas.
The parched desert landscape of California's Death Valley.
The 1924 Metropolitan Tower—colloquially known as the "Beehive Building" due to the unique ornamentation atop it—rises 475 feet (145m) into the blue Chicago sky.
Palm fronds arc across the blue sky over Cozumel, Mexico.
The sun begins to rise on North Texas' Lake Lavon.