Clouds roll up the side of Clingmans Dome in the Great Smoky Mountains National Park, Tennessee.
A large tree shades a small herd of marble cow statues at Dallas' Trammell Crow Park.
The sun sets on a electric pylon in Irving, Texas.
Downtown Dallas rises into the evening North Texas sky.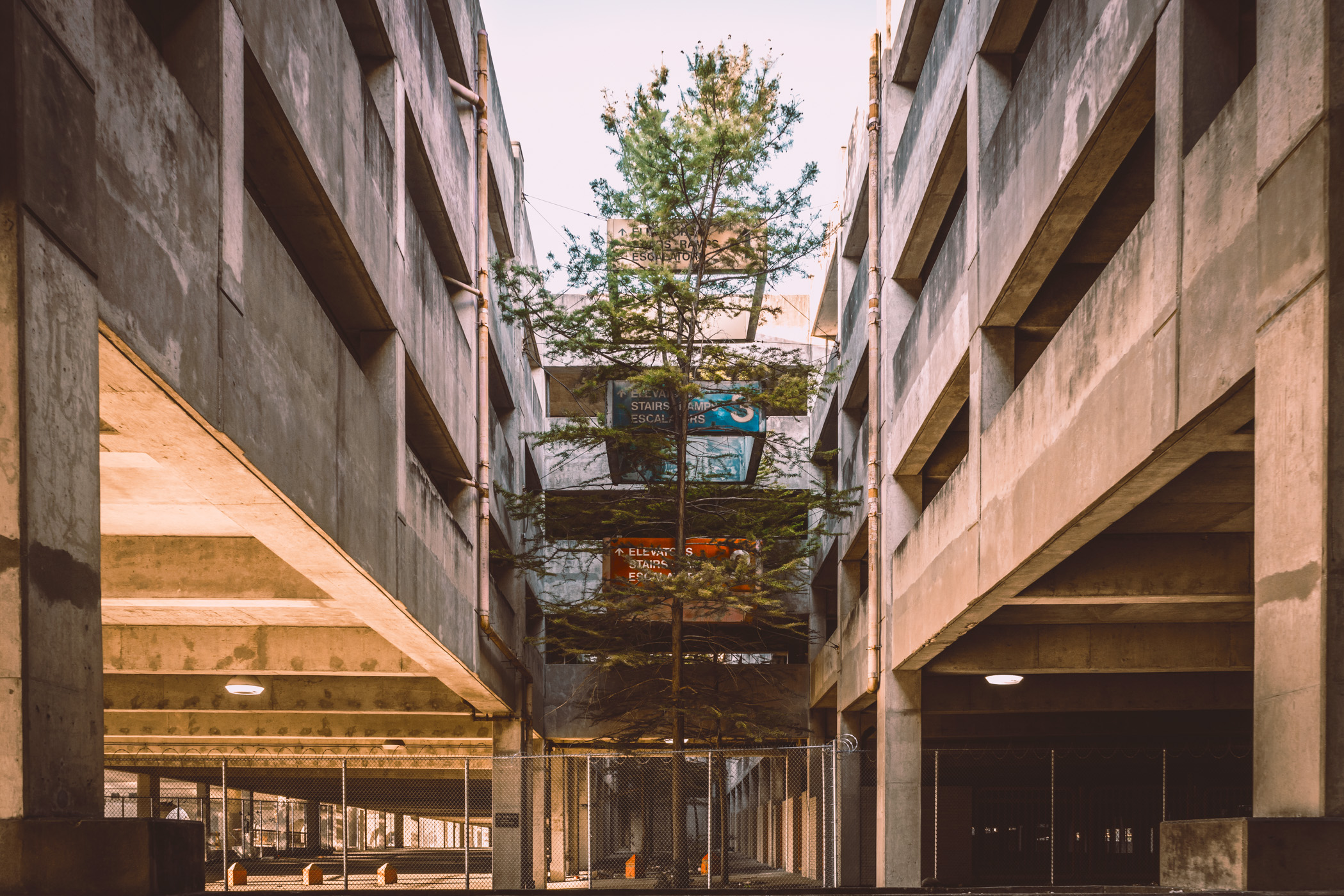 A lone tree grows in an abandoned parking garage originally built for the now-demolished Reunion Arena.
The cloudy North Texas sky is reflected in the mirrored facade of the Hyatt Regency in Downtown Dallas.