Detail of the steel supports of power pylons at Hoover Dam on the Nevada/Arizona border.
The Lake Mead side of Hoover Dam, showing the 395-foot-tall intake towers that supply the electricity-generating turbines inside the structure with water.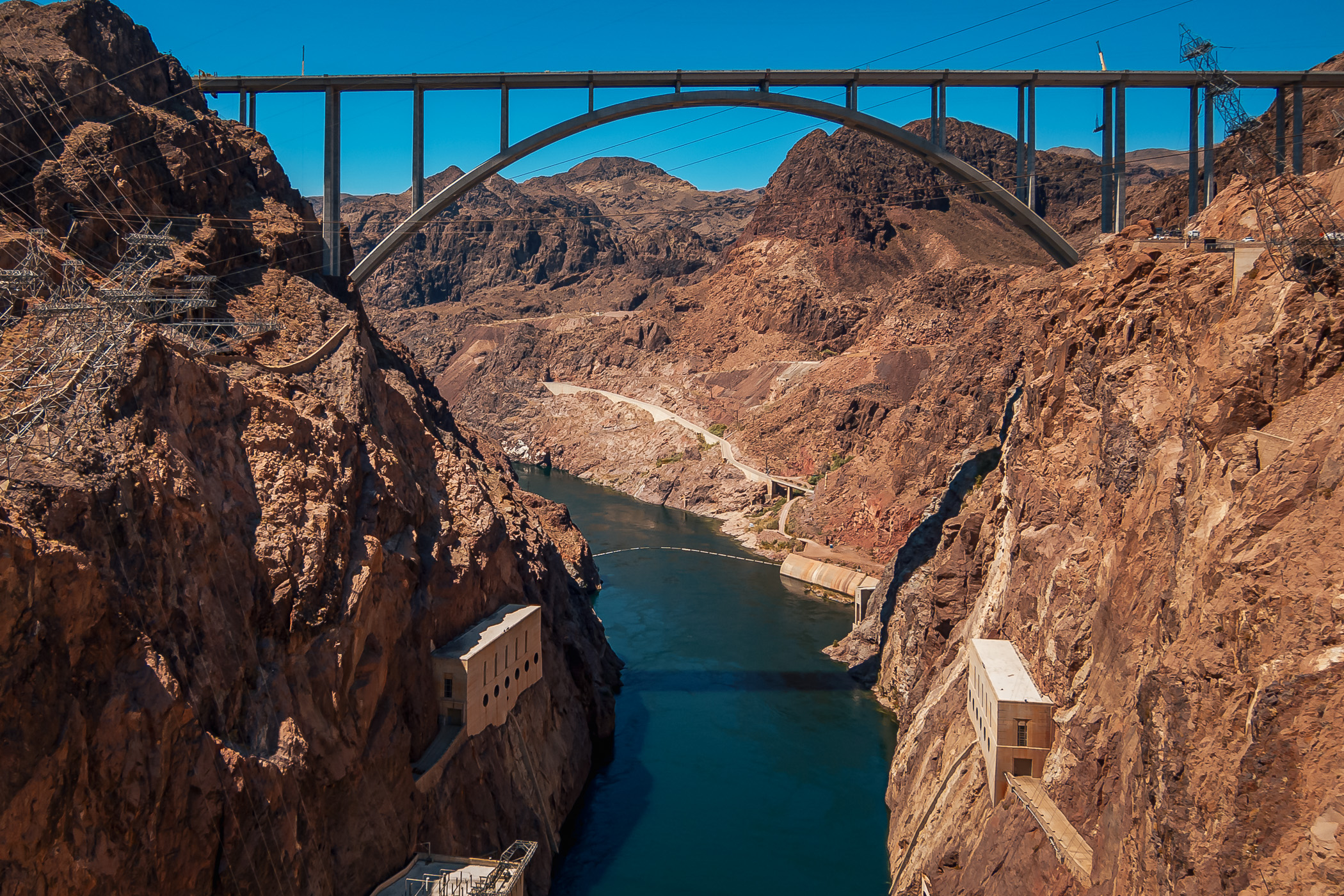 The Mike O'Callaghan–Pat Tillman Memorial Bridge, spanning the Colorado River and connecting Nevada and Arizona, as seen from top of Hoover Dam.
A power line pylon perched atop a rocky outcropping near Hoover Dam, on the Nevada/Arizona border.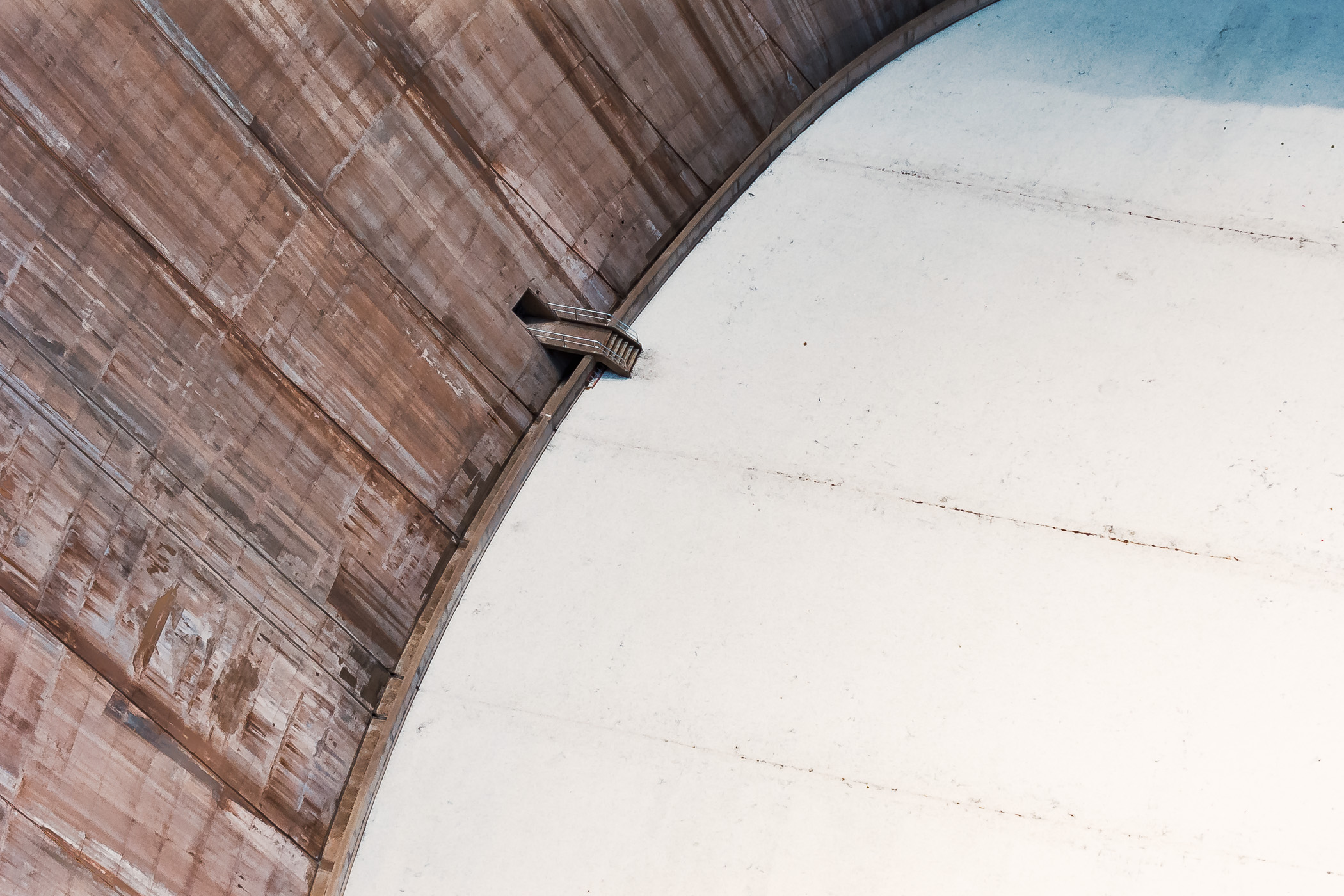 Stairs lead to a maintenance door at the base of Hoover Dam's 726-foot-tall face, on the Nevada-Arizona Border.
Overlooking Hoover Dam from the Nevada side of the Colorado River.
One of the two massive electrical generator rooms at Hoover Dam.
A clock reminding that the west side of Hoover Dam along the Arizona/Nevada border is in the Pacific Time Zone rather than Mountain Time.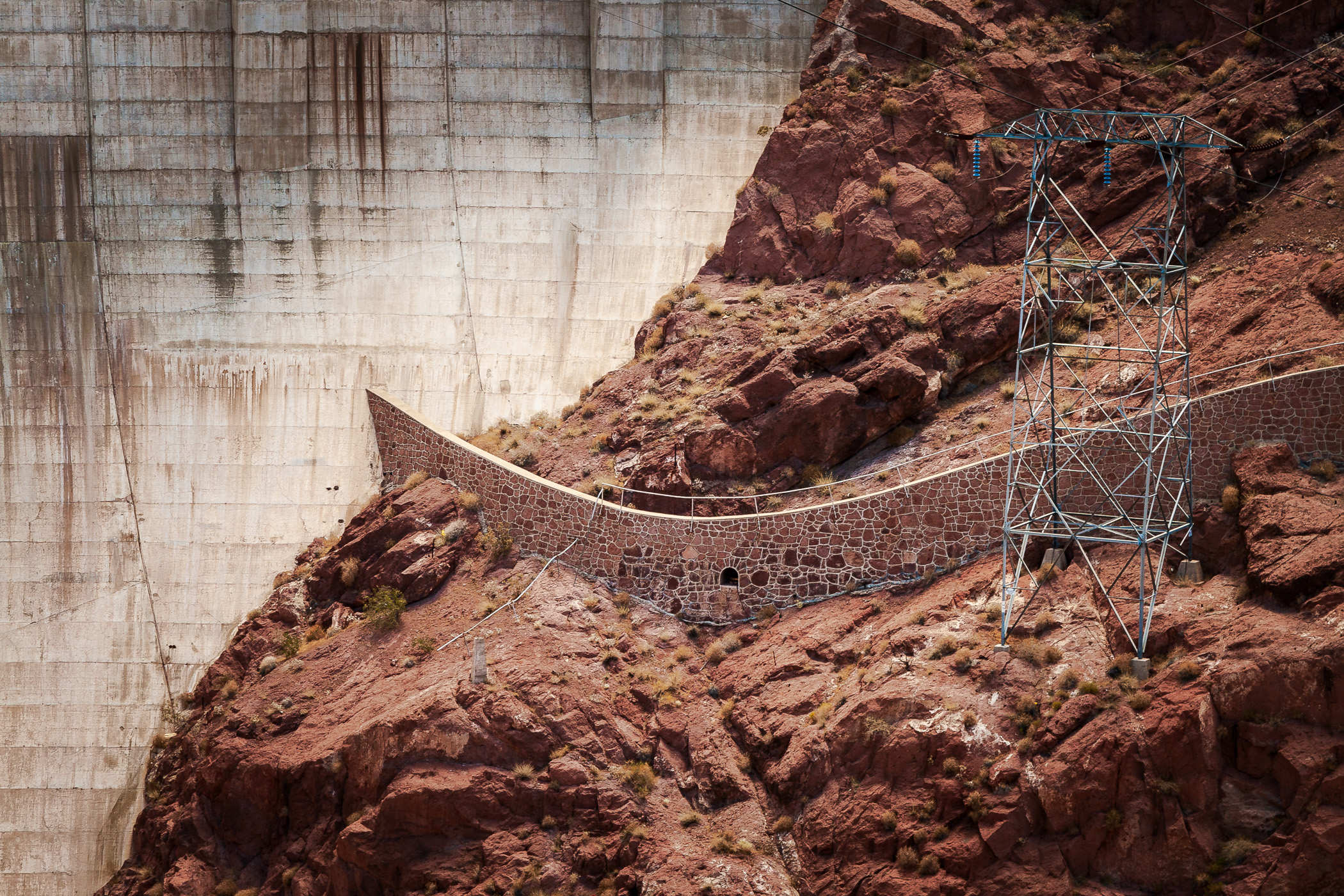 A rock retaining wall and electrical tower next to downstream face of Hoover Dam.