A dried flower found in a field at White Rock Lake Park, Dallas.
An orange flower spotted in Plano, Texas.
A green anole taking a break from doing lizard stuff in Tyler, Texas.
A somewhat clichéd photo of the Moon, but this was my first real attempt at photographing it and I thought it turned out well enough to share.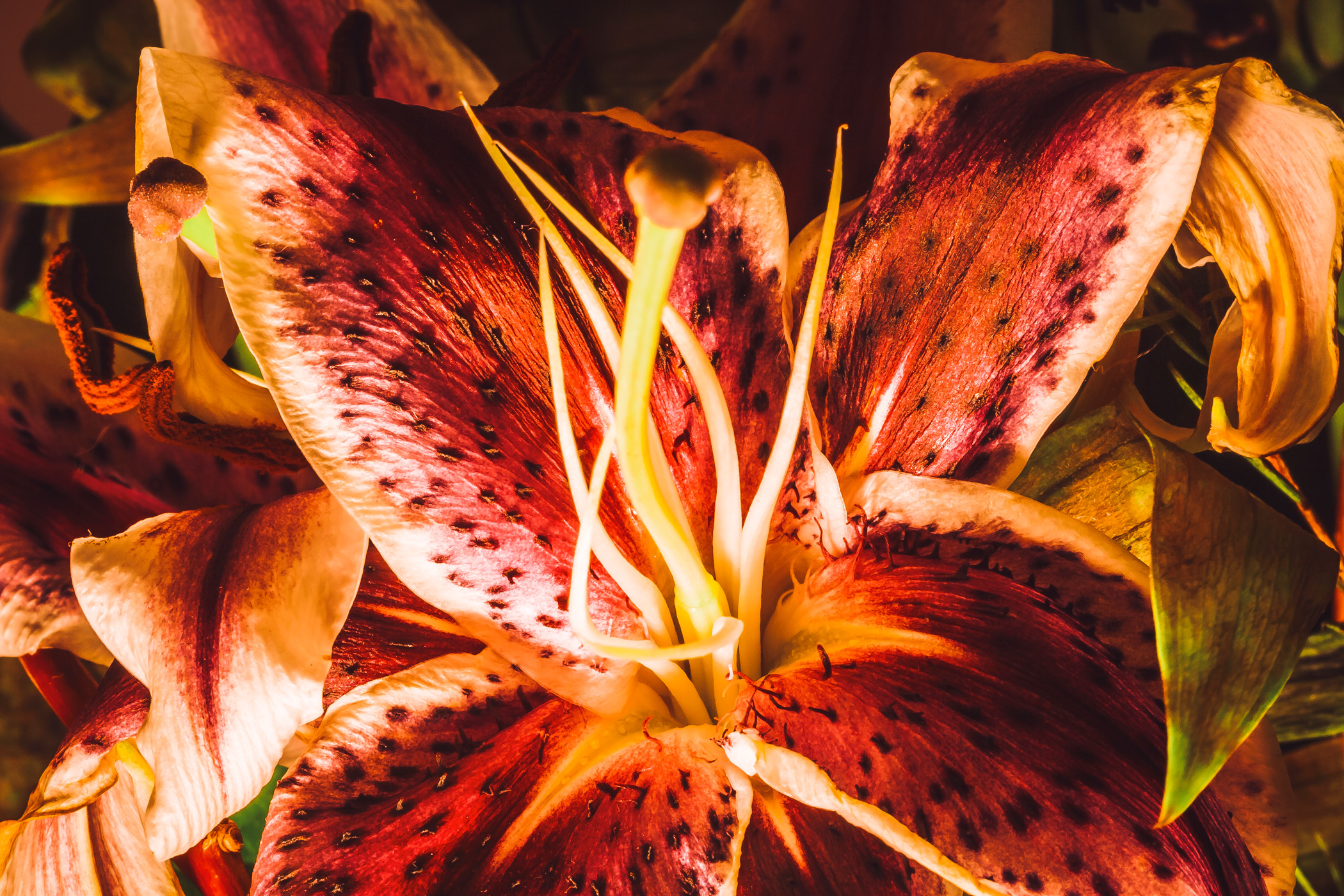 The black-speckled petals of a flower.
A flower's pollen-encrusted anthers.
A seed sphere from a dandelion.
An inquisitive green anole eyes my camera.
Our dog, Winston.