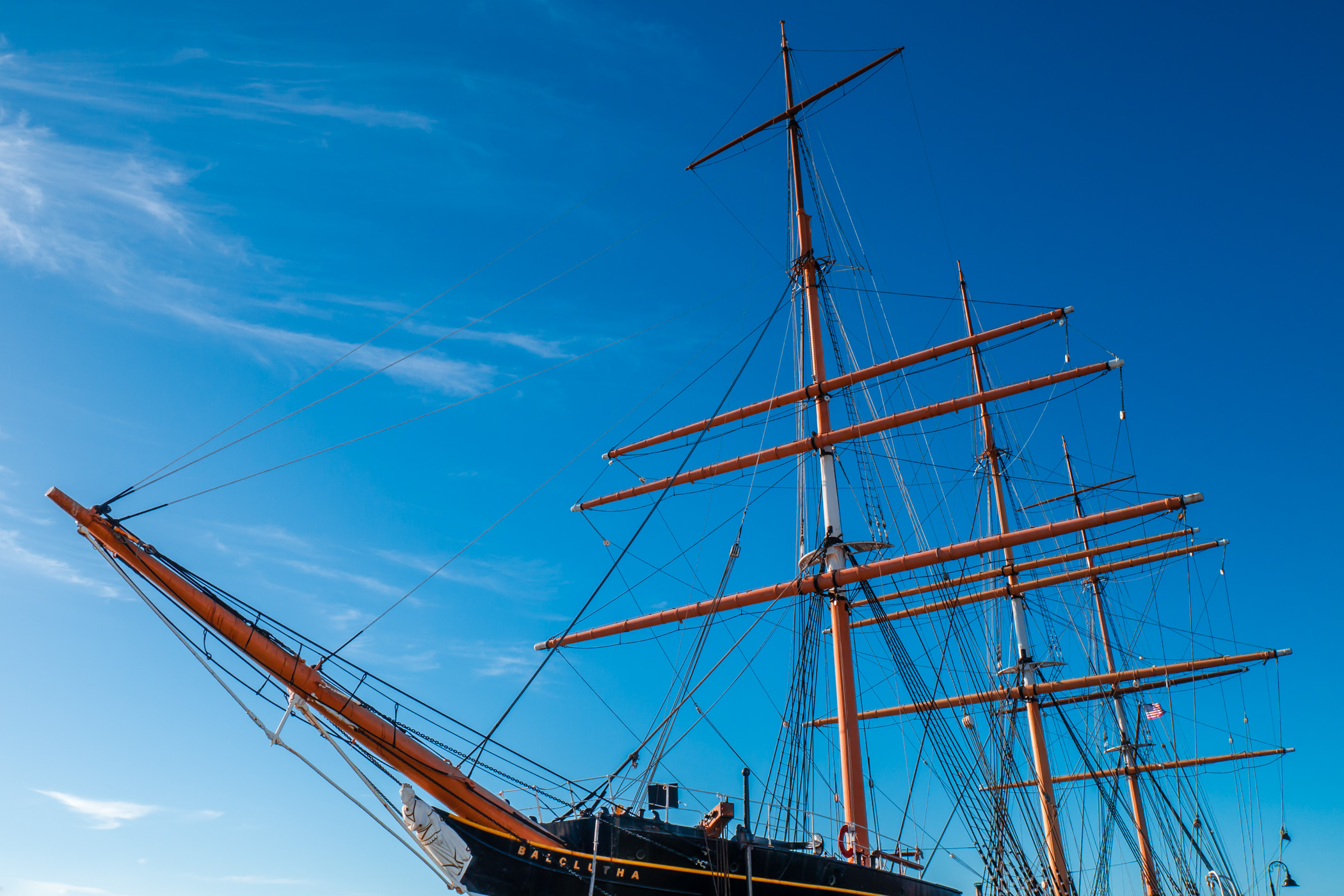 The masts of the Balclutha, a full-rigged ship built in 1886, rise into the blue Bay Area sky at the San Francisco Maritime National Historical Park.
Alcatraz Prison lurks mysteriously in the San Francisco Bay fog.
The morning sun shines on San Francisco's Palace of Fine Arts.
The sun sets on Seal Rocks, off the shore of Lands End, San Francisco.
Waves roll onshore at San Francisco's Crissy Field Beach.
Trees line a ridge overlooking Sutro Baths at Lands End, San Francisco.
The San Francisco Bay fog envelops the ruins of Alcatraz Prison.
The gun deck of the World War II-era submarine USS Pampanito, now on display at San Francisco's Fisherman's Wharf.
Pier 7 reaches into San Francisco Bay adjacent to the San Francisco Belle and the Bay Bridge.