Morning at San Francisco's Pier 43 Ferry Arch.
The ornate columns of San Francisco's Palace of Fine Arts.
Love locks on a chainlink fence overlooking San Francisco Bay at Fisherman's Wharf, San Francisco.
Waves crash against the shore of San Francisco Bay near historic Fort Point.
The Golden Gate Bridge stretches from the San Francisco Peninsula to the Marin Headlands at the entrance to San Francisco Bay.
The starboard anchor of the SS Jeremiah O'Brien—one of only two surviving operational Liberty ships from World War II—now docked at San Francisco's Pier 45.
The Vaillancourt Fountain—also known as "Quebec libre!"—is overshadowed by San Francisco's Embarcadero Center.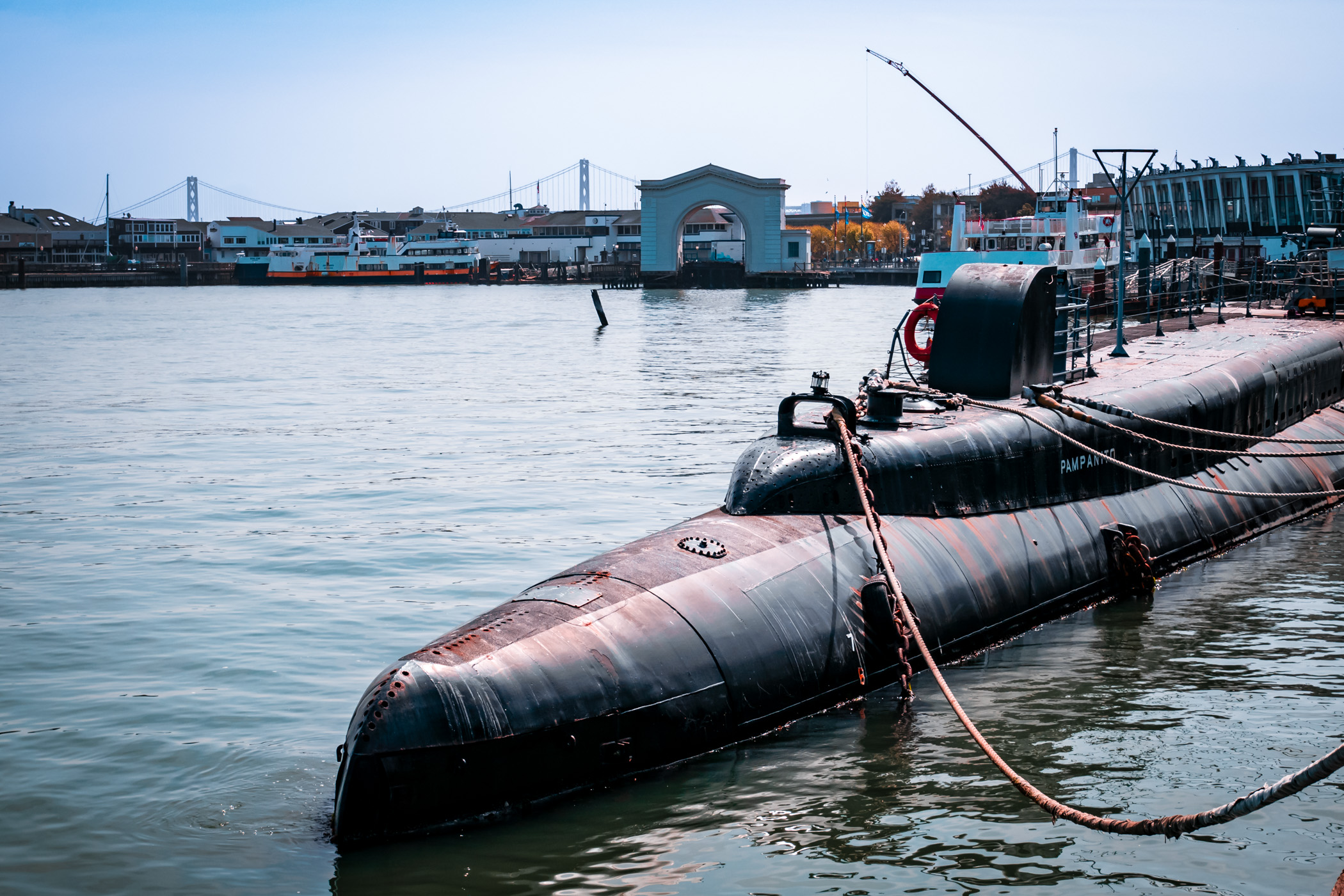 The World War II-era submarine USS Pampanito, now on display at San Francisco's Fisherman's Wharf.
The iconic Golden Gate Bridge cuts across the entrance to San Francisco Bay.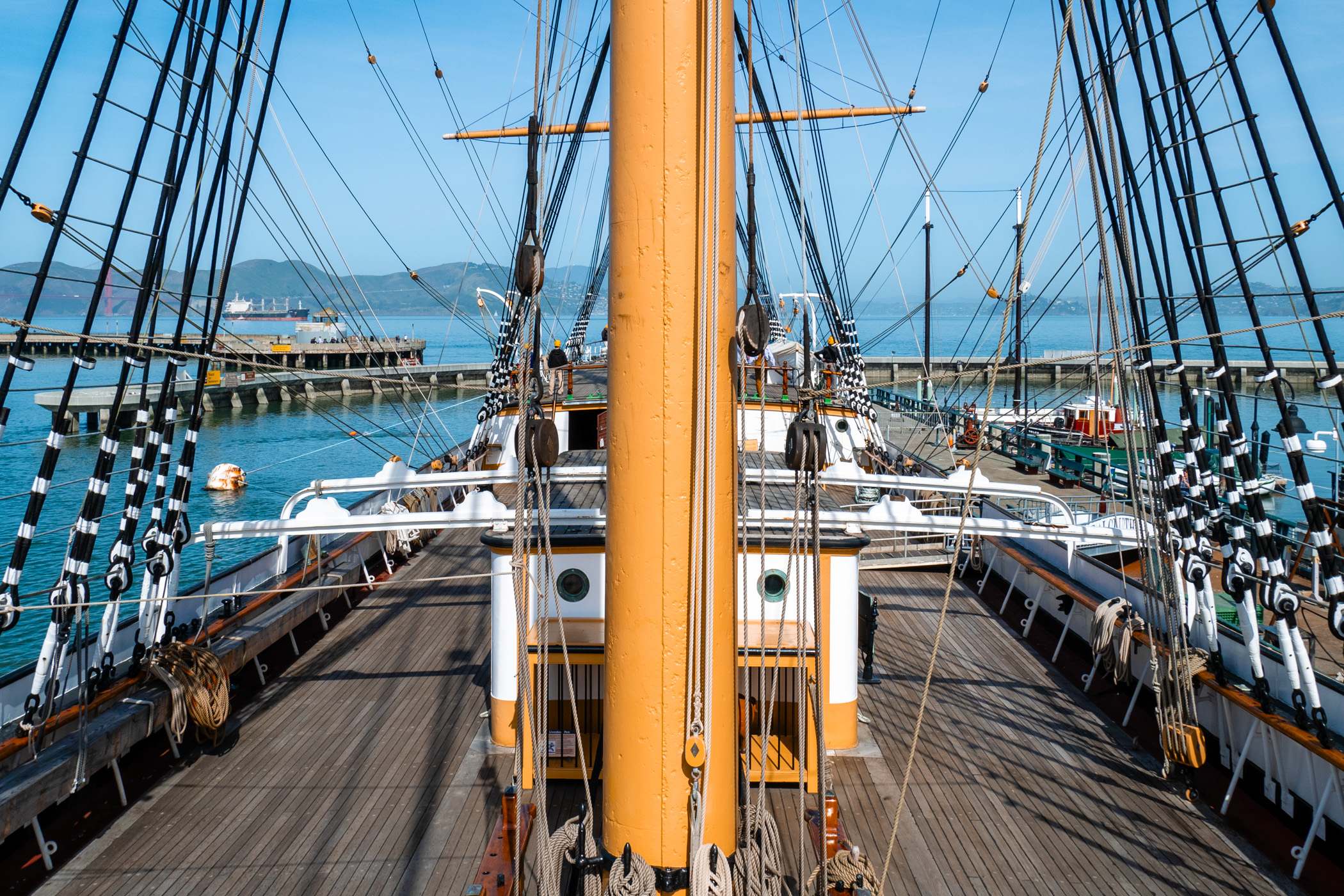 One of the three masts of the 1886 square-rigged ship Balclutha, now in the collection of the San Francisco Maritime National Historical Park.