The Seattle Space Needle rises over part of a nearby sculpture.
The Frank Gehry-designed Museum of Pop Culture (formerly the EMP Museum) obscures a portion of the adjacent Space Needle at the Seattle Center.
Architectural detail of the exterior of Dallas' Perot Museum of Nature & Science.
Detail of artist Dan Corson's Sonic Bloom, a sculpture in the Seattle Center adjacent to the Space Needle that react to viewers' movement by emitting various harmonic tones.
The cloudy, rocky shoreline of British Columbia's Tutshi Lake.
The Lake Mead side of Hoover Dam, showing the 395-foot-tall intake towers that supply the electricity-generating turbines inside the structure with water.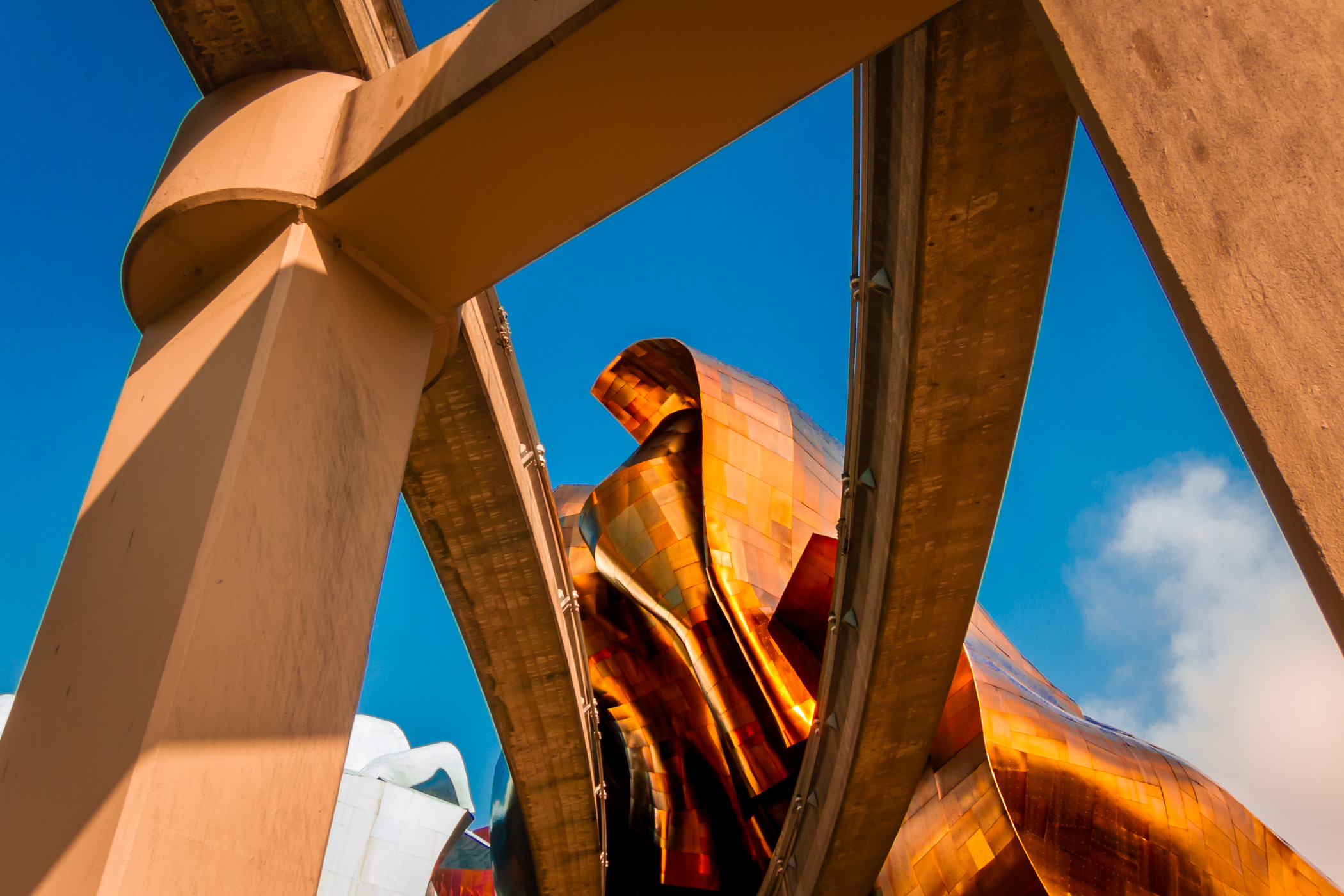 The morning sun illuminates tracks of the Seattle Monorail leading to the Frank Gehry-designed EMP Museum.
Architectural detail of architect Frank Gehry's Experience Music Project's stainless steel exterior in Seattle.
Detail of one of the signs for the Four Queens Hotel and Casino in Downtown Las Vegas.
A gondolier steers her boat through the outdoor lagoon at The Venetian, Las Vegas.