A parking garage's sign in Downtown Dallas.
Clouds reflect in the mirrored glass façade of the Hyatt Regency Dallas.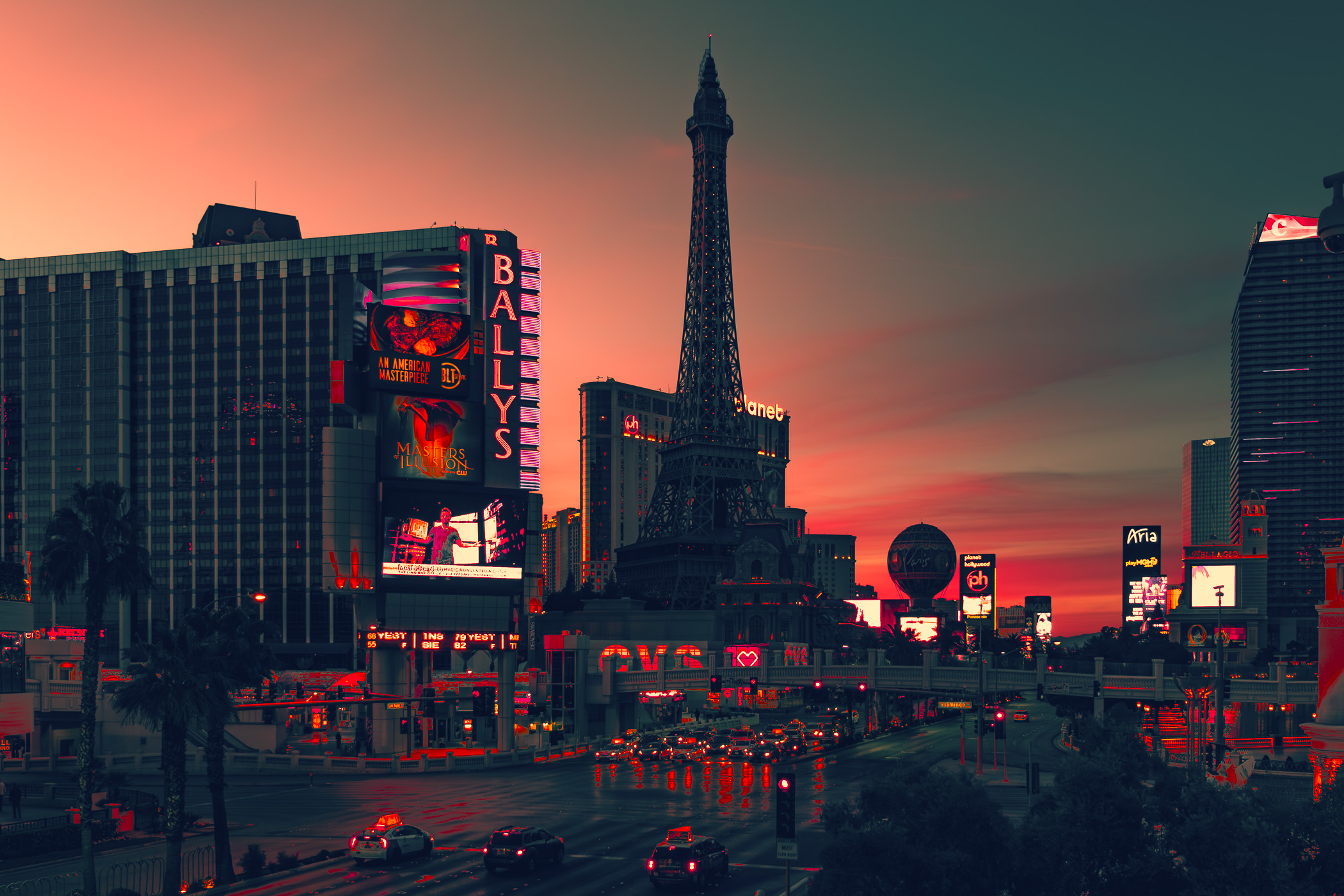 The first light of morning on the Las Vegas Strip.
Construction on the New Harbor Bridge, Corpus Christi, Texas.
Las Vegas' Veer Towers and Waldorf Astoria Las Vegas (formerly the Mandarin Oriental) scrape the Nevada sky.
Sculptor Doug Hollis' "Mistree" at Downtown Houston's Discovery Green.
Abstract architectural detail of Dallas' Dee and Charles Wyly Theatre.
An ornate gate at an abandoned building in Downtown Santa Fe, New Mexico.
Waves crash against the shore of San Francisco Bay near historic Fort Point.
Downtown Dallas' Bank of America Plaza rises into the North Texas cloudscape.