The bright red and yellow "Warbonnet" livery of a Santa Fe Railroad F7 diesel-electric locomotive on display at the Galveston Railroad Museum, Texas.
The desolate, endless expanse of sand dunes at New Mexico's White Sands National Park.
Sea stacks emerge from the Pacific Ocean surf at Ariya's Beach, Gold Beach, Oregon.
The first light of day on the Galveston, Texas, Seawall.
The long-abandoned T&P Warehouse, south of Downtown Fort Worth, reaches into the blue North Texas sky.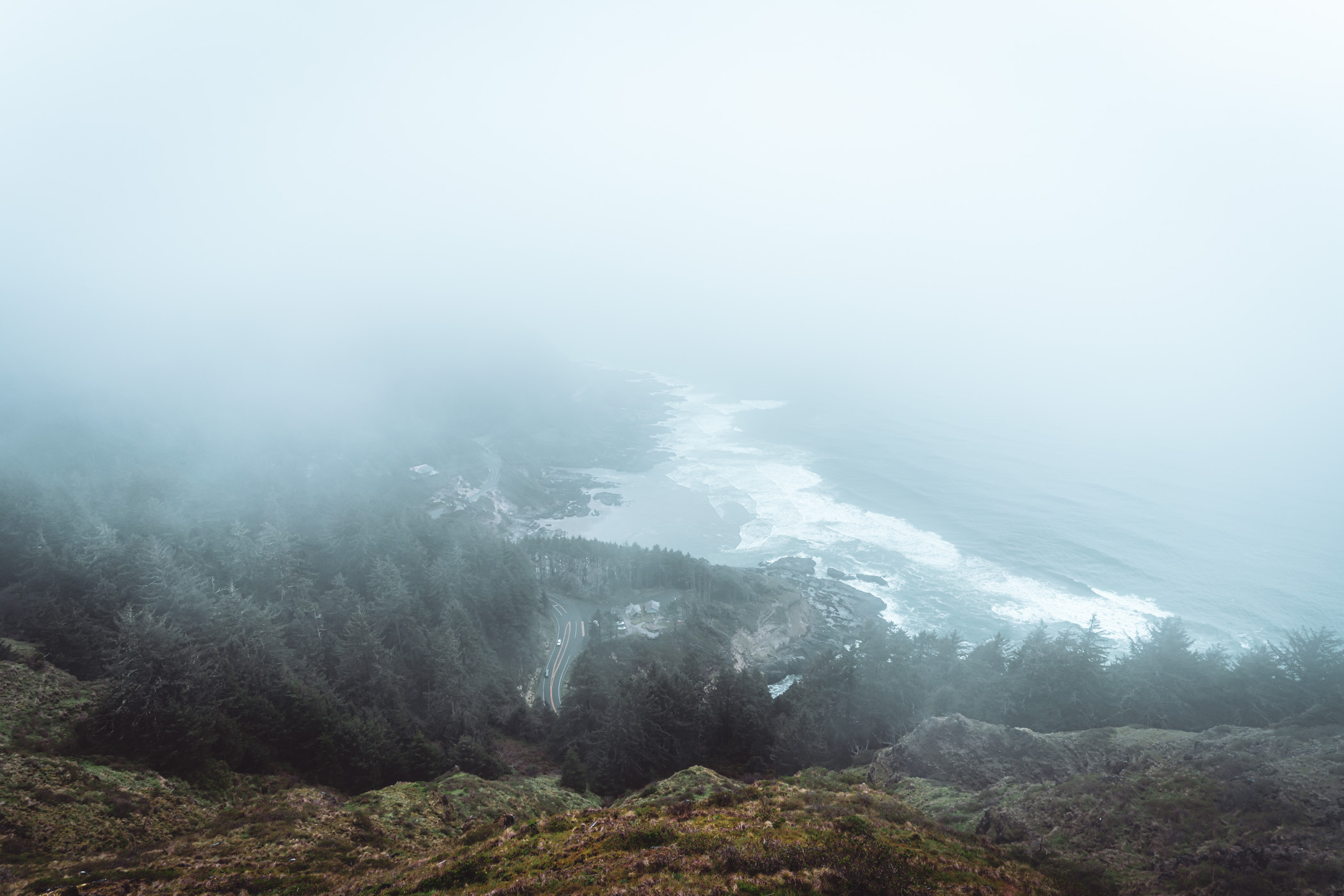 The Oregon Coast Highway (US-101) snakes along the fog-shrouded, rugged Pacific Coast at Cape Perpetua, Oregon.
The Rocky Mountains stretch into the distance at Colorado's Rocky Mountain National Park.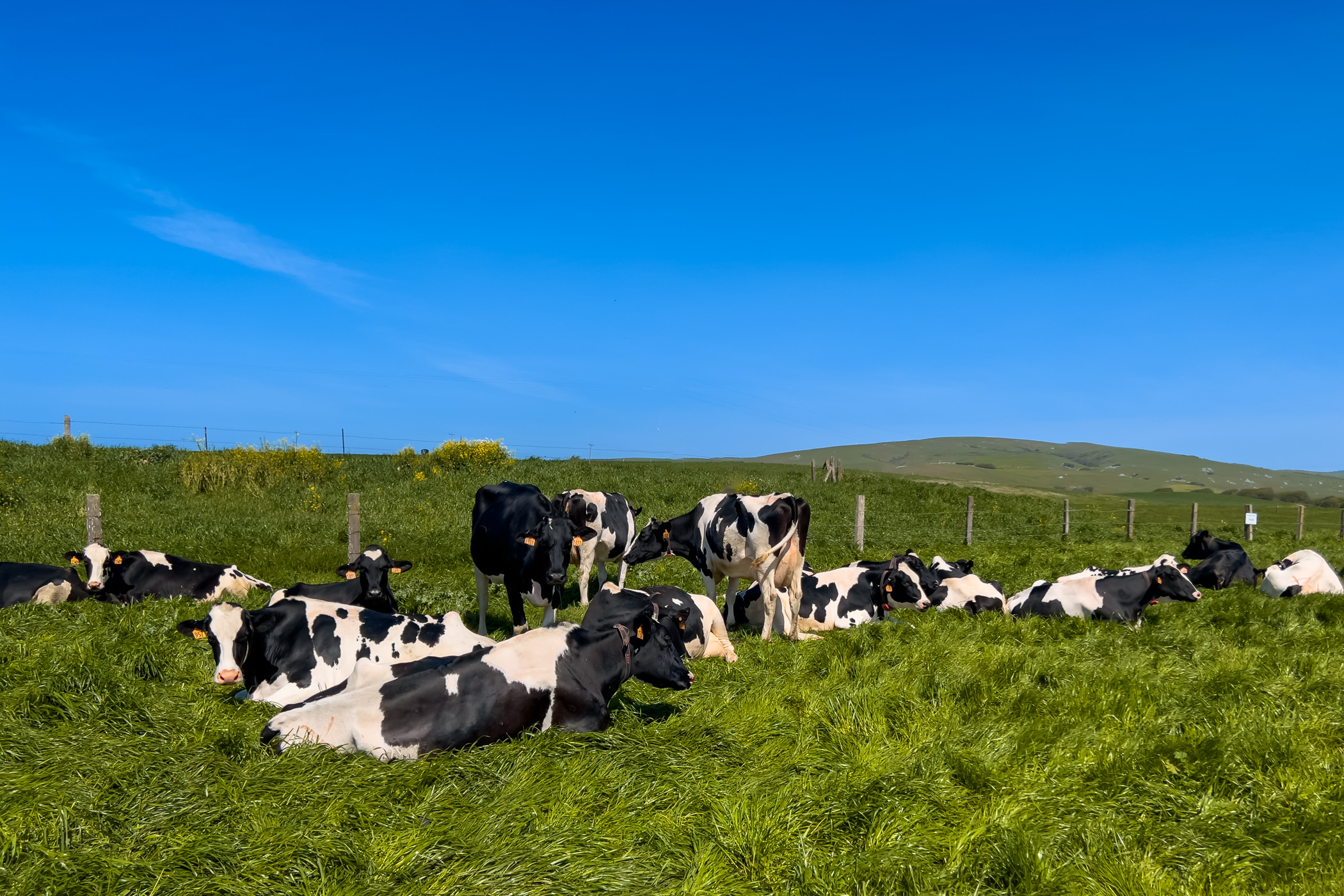 Cows relax in the sun at the Point Reyes Farmstead Cheese Company, Point Reyes, California.
Inside a used bookstore in Downtown Gladewater, Texas.
The churning waters of Cobble Beach, Newport, Oregon.