Detail of a statue adorning a grave at McKinney, Texas' historic Pecan Grove Cemetery.
The rising sun silhouettes a mysterious tower covered in communications equipment at Raytheon Intelligence & Space, McKinney, Texas.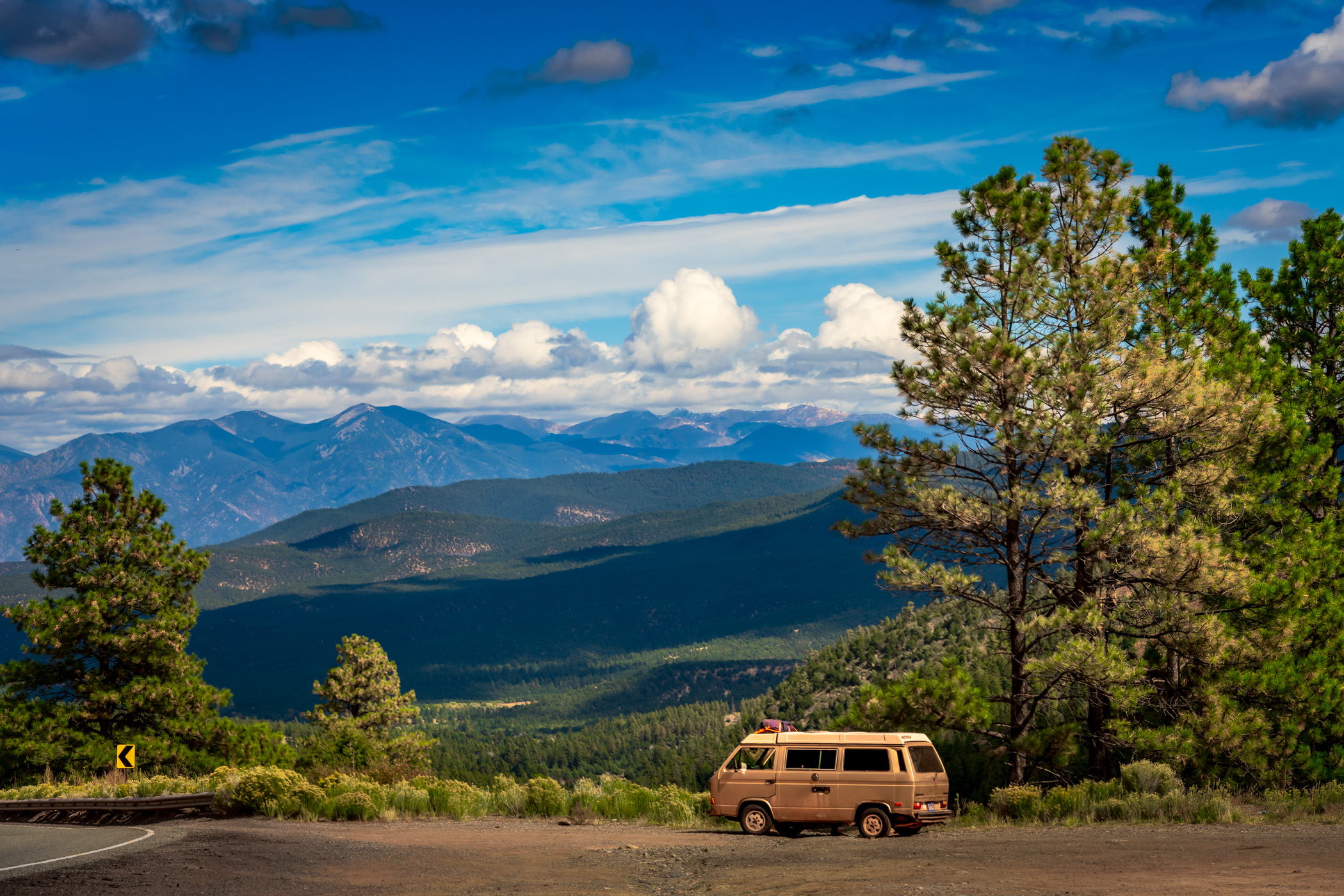 A Volkswagen Type 2 (T3)—or Vanagon—on a roadside turn out in the mountains near Taos, New Mexico.

Giant Coast Redwood trees at Humboldt Redwoods State Park, California.
Birch trees grow to the sky at Taos Ski Valley, New Mexico.
Electric pylons recede into the distance near Celina, Texas.
The ornate columns of San Francisco's Palace of Fine Arts.
Clouds swirl around the peak of a snowcapped mountain at Colorado's Rocky Mountain National Park.
A gloomy, overcast view of the Pacific Coast at Battle Rock Wayside Park, Port Orford, Oregon.
The shore of Oklahoma's Lake Murray on a cold winter day.