The sun sets on the Caribbean Sea off the coast of George Town, Grand Cayman.
The starboard anchor of the SS Jeremiah O'Brien—one of only two surviving operational Liberty ships from World War II—now docked at San Francisco's Pier 45.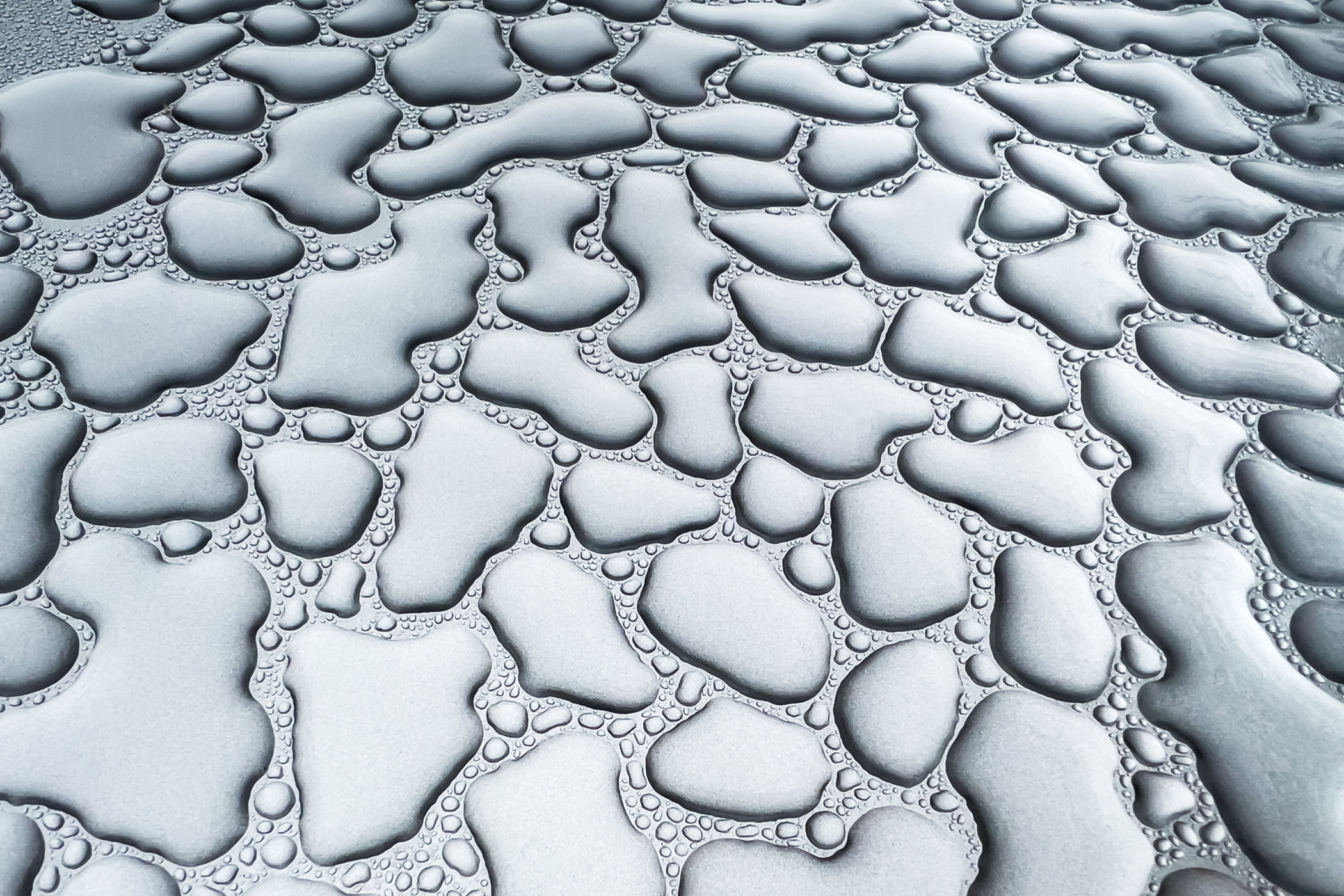 Raindrops on a car hood form an abstract pattern, as seen somewhere in McKinney, Texas.

The bright red and yellow "Warbonnet" livery of a Santa Fe Railroad F7 diesel-electric locomotive on display at the Galveston Railroad Museum, Texas.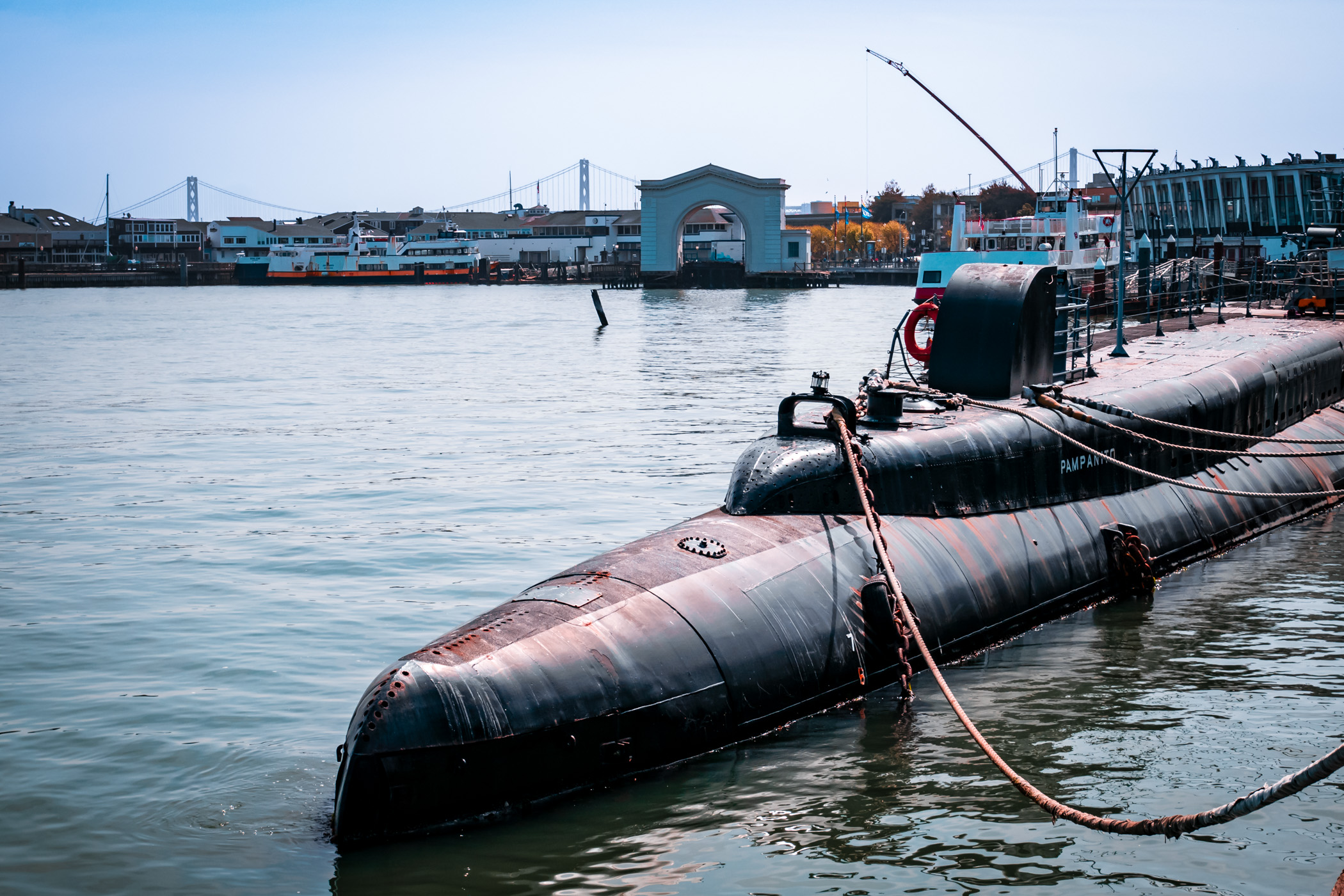 The World War II-era submarine USS Pampanito, now on display at San Francisco's Fisherman's Wharf.
The sun sets on the far side of the mountainous Douglas Island, Juneau, Alaska.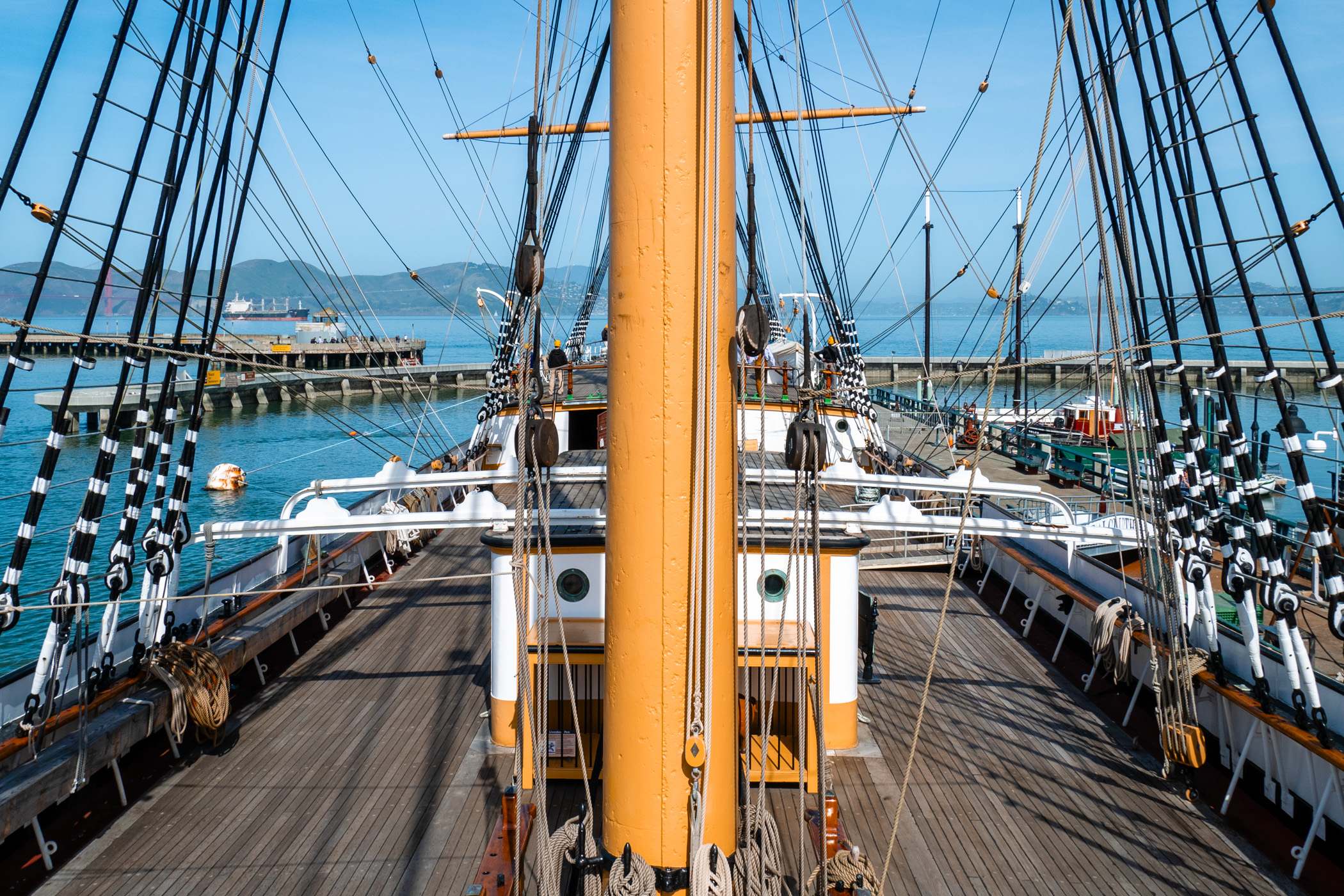 One of the three masts of the 1886 square-rigged ship Balclutha, now in the collection of the San Francisco Maritime National Historical Park.
A fishing vessel trawls the waters of Alaska's Glacier Bay National Park.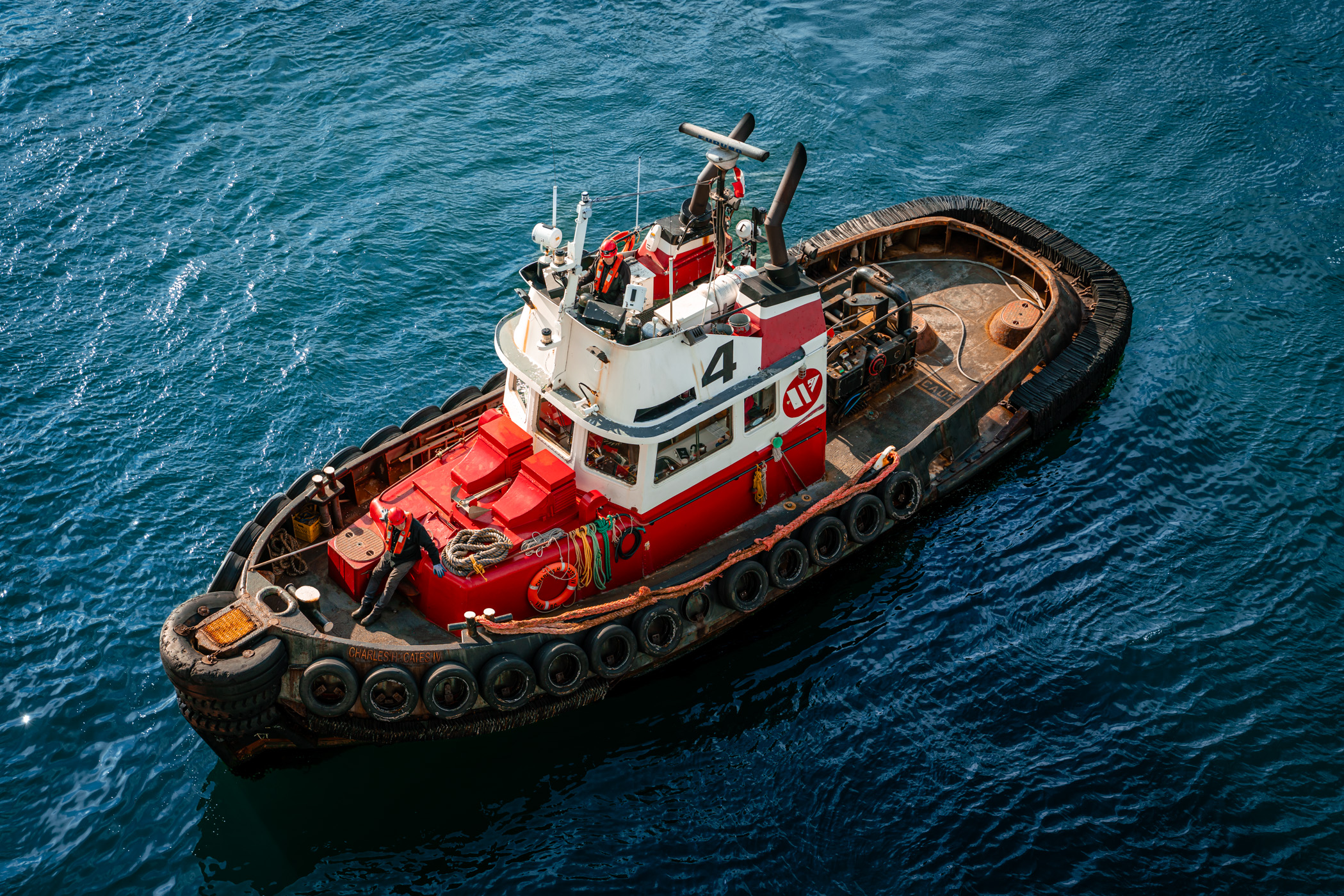 A tugboat plies Victoria Harbour, British Columbia, Canada.
Tucumcari, New Mexico's classic Blue Swallow Motel awaits travelers on the Historic Route 66.